If you're looking for new, creative ways to spruce up your yard, plenty of Adirondack chair ideas can help you achieve that goal. These rustic wood chairs have become popular over the years, and they've inspired many DIY projects that run the gamut from inexpensive and simple to more involved and elaborate. If you want to make a few simple changes or go for something much more extravagant, here are some of the best DIY Adirondack chair ideas to inspire your next project.
Creative DIY Adirondack Chair Plans

If you've got a DIY-inclined friend who loves the outdoors but is strapped for cash, or if you're a DIYer and want to build something beautiful that will last, try making an Adirondack chair. Living up north, we have plenty of experience with these outdoor chairs. They're compact enough to fit in smaller yards, sturdy enough to handle winter winds, and comfortable enough to sit on all day. And with so many different designs, you can customize your chair to make it even more special.
Benefits Of DIY Adirondack Chair Ideas
Adirondack chairs are a classic piece of furniture found in many backyards. They're perfect for relaxing or taking a break from the sun. If you want to add an Adirondack chair to your backyard, consider making one yourself. The DIY version will allow you to customize the chair to fit your style and taste. Here are some benefits of DIY Adirondack chair ideas:
Save money
Get exactly what you want
Learn something new
Ultimate DIY Adirondack Chair with Pull-Out Footrest
The DIY Adirondack Chair with Pull-Out Footrest is a simple project and a great way to add comfort and style to your home. This chair can be made in just a few hours but will provide years of enjoyment. The materials are relatively simple and cheap, resulting in a great place to hang out with the family or escape the world for a while. Complete with an optional pull-out ottoman footrest; this chair will become your favorite piece of outdoor living furniture.
How to Build an Adirondack Chair
Adirondack chairs are not just for the beach but for any backyard or garden. They are straightforward to build, and anyone can do it. Here's how to build an Adirondack chair. This video will guide you through building a fantastic Adirondack Chair. It's a great project for experienced woodworkers, but don't be scared if you've never tried carving. With just a few standard tools and supplies, this project is easy to execute and a great way to get outside on those cool fall nights.
You can also see: DIY Beach Chair Ideas
Upcycled Adirondack Chair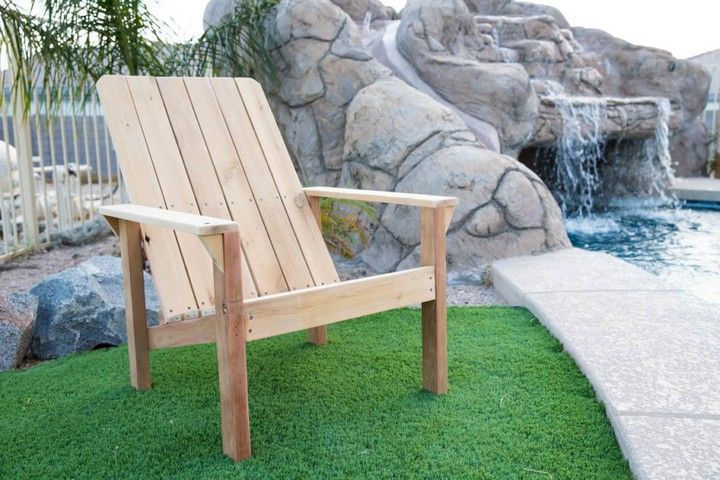 After a long day's work, nothing is better than sitting in your Adirondack chair, having a drink and relaxing. If you don't have an Adirondack chair, you can make one yourself! Upcycle your Adirondack chair using this simple tutorial! Don't wait for the first day of spring to transform your backyard with this DIY. You can do it just in time for Easter or Mother's Day. This project is easy to assemble, and the materials are inexpensive.
DIY Adirondack Chair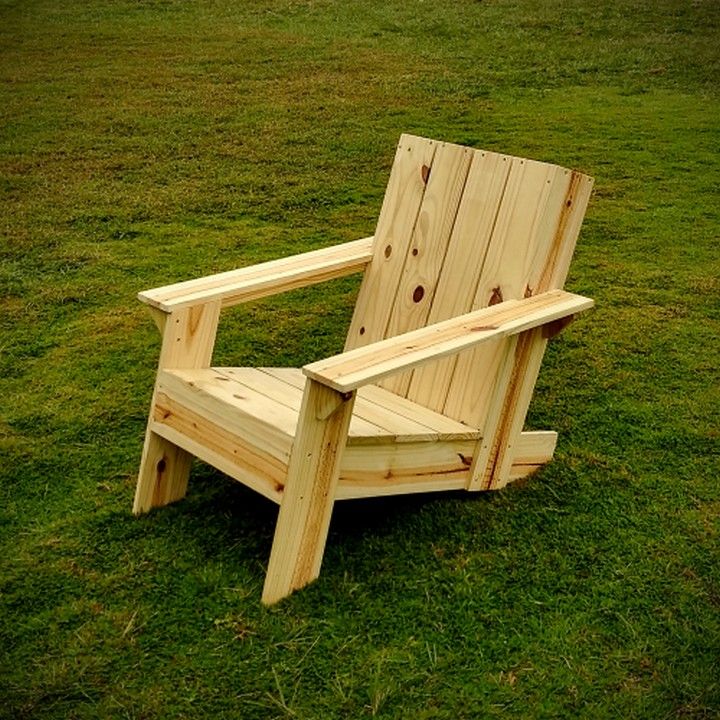 Do you want a great-looking outdoor chair? Don't deal with the expensive price of the Adirondack Chairs, and make one yourself! You don't need a ton of money to build a great chair. At the same time, you can build a beautiful and solid Adirondack chair with minimal effort and cost. All you need is wood, nails or screws, staples or glue, a pencil, tape measure and a saw. The ultimate DIY Adirondack Chair and a great summer project. These chairs look good in any home, especially if your home is on the lake or near a pool. They are so easy to make with just a few essential tools!
You can also see: DIY Chair Cover Ideas 
How To Build An Adirondack Chair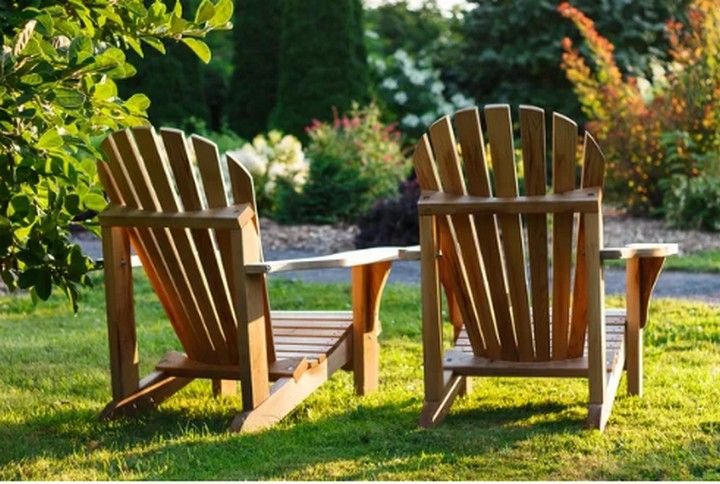 The Adirondack chair has become the symbol of relaxation and leisure. It is an ideal porch piece for relaxing with a book or catching up with friends. If you love the look of an Adirondack chair but haven't found one that fits your style and needs, this post is for you. It'll show you how to build a DIY Adirondack chair from scratch, complete with instructions on how to build the sawbuck design out of easily-accessible materials.
DIY Modern Adirondack Chairs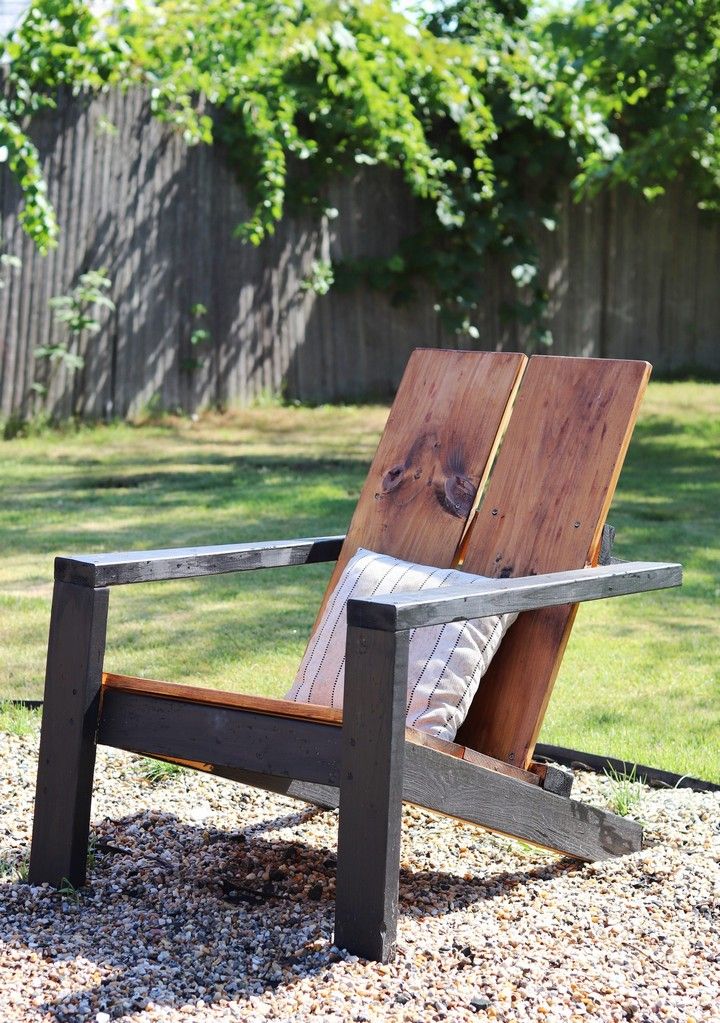 DIY Adirondack Chair Idea is the best way to enjoy the gorgeous summer weather. You'll find the steps to make these easy and fun to build so you can get extra help from your kids. This DIY modern Adirondack chair is an excellent addition to any outdoor space or patio; plus, it's a quick project that requires just a few tools and materials. The chair is excellent for hanging out and makes a perfect addition to any outdoor area. Give your backyard a rustic feel with these DIY modern Adirondack chairs.
DIY Adirondack Chairs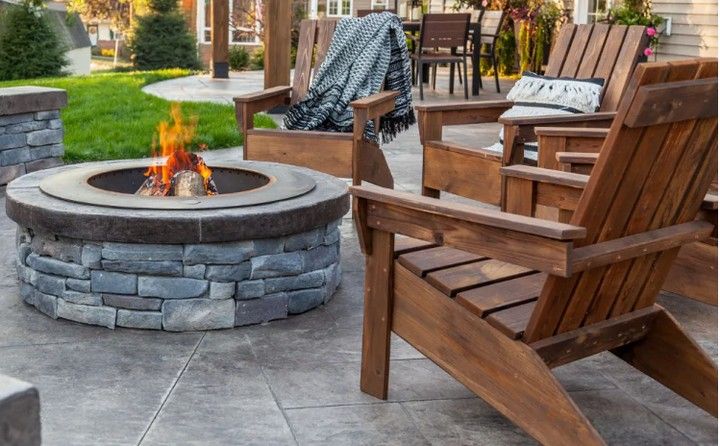 Did you know it is possible to make Adirondack Chairs from scratch easily? If you have ever wanted to build your own DIY Adirondack Chair, this tutorial will give you everything you need. This DIY Adirondack chair is a simple project you can build in one weekend. With a bit of time and effort, you'll have a beautiful, comfortable outdoor chair that will last for years. They make great additions to your backyard or patio and are perfect for lounging comfortably on those warm summer days.
Adirondack Chair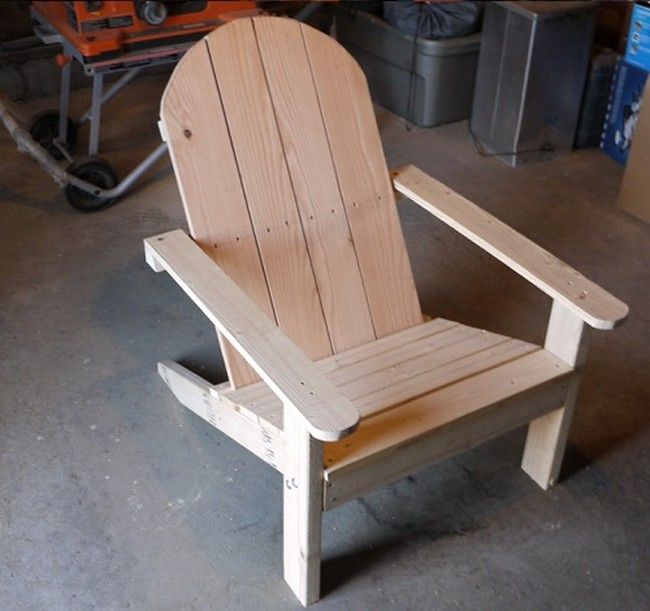 The Adirondack chair is for you if you love classic outdoor furniture. It features a slat back and comfortable armrests, making it just what you need to relax while spending time in your beautiful backyard. The Adirondack chair has been a staple in the outdoor furniture world for decades, and with good reason. They are incredibly comfortable and sturdy, allowing you to get close to nature without compromising style or comfort. This project is super easy, cheap, and durable!
Adirondack Chair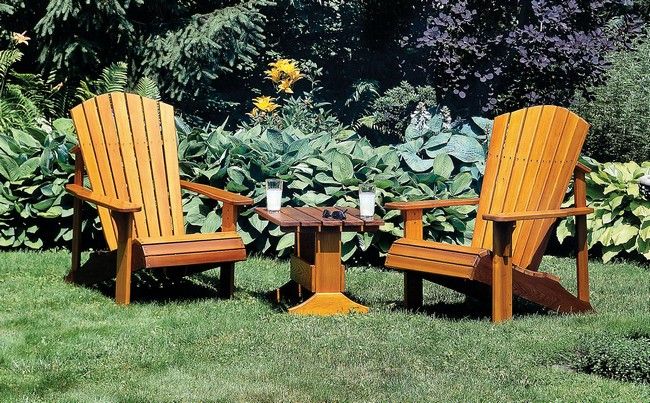 The Adirondack chair has been the go-to seat of summer for decades. Not only is it functional and comfortable, but it's also stylish and durable. This tutorial will show you how to create your Adirondack chair in just a few hours, so you can have one in your backyard by this summer—and be ready for next year! This is the perfect project for anyone who loves DIY, upcycling, recycling and getting creative! You'll need basic carpentry skills and the patience to follow these instructions.
You can also see: DIY Outdoor Lounge Chair Ideas
How To Build An Adirondack Chair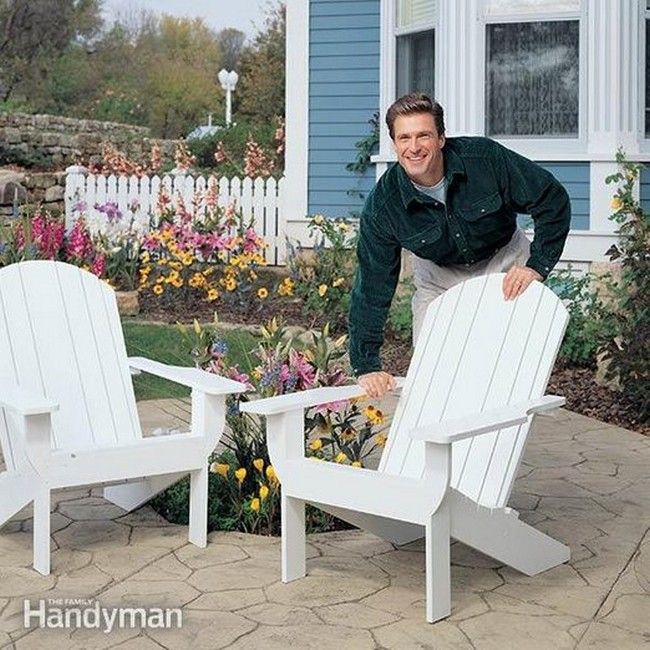 If you love the look of Adirondack chairs but don't want to pay the big bucks, this simple tutorial is just what you need. It'll show you how to build an Adirondack chair with essential tools that any do-it-yourselfer can handle. This classic chair design will take your backyard ambiance up a notch for a low initial investment of time and money! With just a few tools and materials, this DIY project can be completed in one weekend. This is great for the summer because you can relax from your hard work inside.
First Build Redwood Adirondack Chairs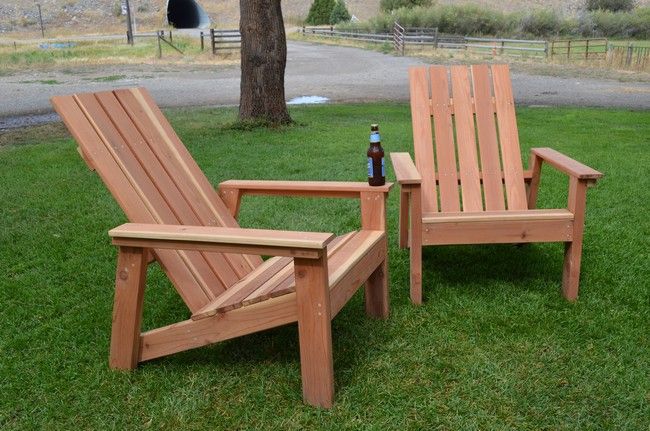 Redwood Adirondack Chairs are a classic design that helps you to rest and relax in style. This DIY Redwood Adirondack Chair is easy and cheap to build and requires no paint. Build an Adirondack chair with this easy DIY tutorial that gives you step-by-step instructions on how to build a beginner-level redwood Adirondack chair. You can make these chairs for your backyard relaxing spot or give them away as a gift for someone special.
How To Build 2×4 Adirondack Chairs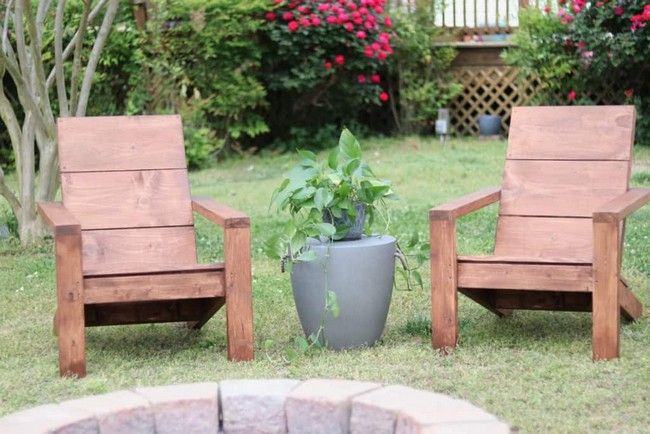 Are you looking for the best Adirondack chair plans? Then this article is for you. This Do It Yourself Adirondack Chair guide shows you how to build an Adirondack chair from scratch. Complete step-by-step instructions for building two Adirondack chairs that look great in any backyard. This project is a great way to make furniture and show your craftsmanship. This DIY plan is perfect for beginners and experienced alike, so let's get started!
Building A Pair Of Adirondack Chairs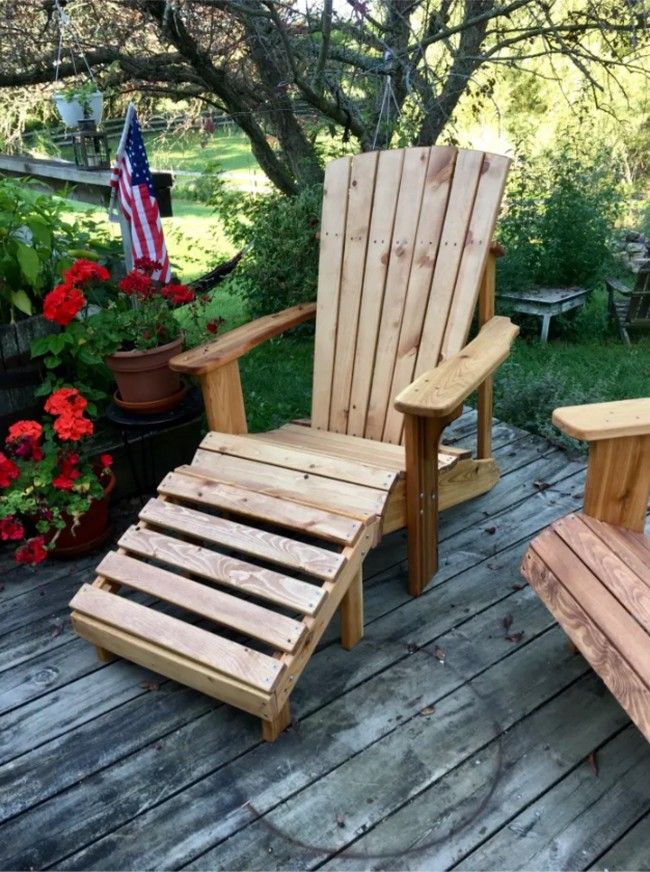 The Adirondack chair is an iconic piece of Americana. It can fit in any backyard, on a patio or deck, next to a fire pit, or at the end of the dock. This DIY Building A Pair Of Adirondack Chairs is easy to build and requires no experience - even painting is optional! All you need is wooden sheets, a drill and saw, a cordless screwdriver, a plane and clamps. You'll be sitting back and relaxing in your DIY Adirondack chairs before you know it.
Also, Go With: DIY Daybed Ideas
How To Build Adirondack Chairs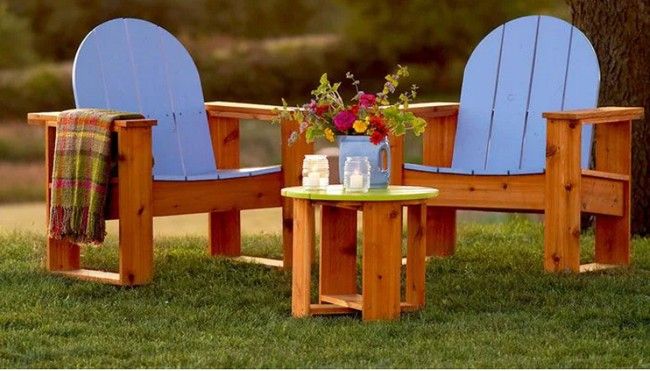 A DIY Adirondack chair can be a great addition to your backyard, porch, or deck. With today's woodworking technologies available, many people can build an Adirondack chair for themselves with little trouble. Whether you want to build one for home use or as a gift for someone else, these DIY Adirondack chairs are affordable and easy to make. Learn how to build Adirondack chairs from the comfort of your home on a budget. This DIY chair project is perfect for homeowners and professionals who want to take their relaxation game outside.
You can also see: DIY Outdoor Coffee Table Ideas
Essential Adirondack Chair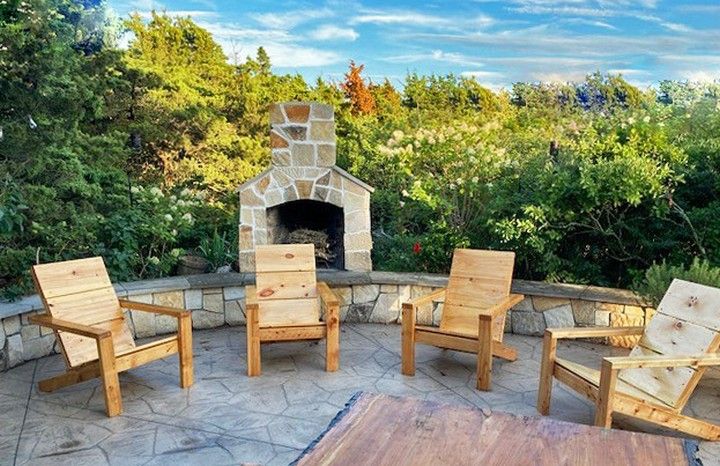 What could be more comfortable than a relaxing seat in an Adirondack chair? A DIY Adirondack Chair Idea, made from unfinished materials, will spruce up your home and provide extra seating for guests. With this DIY Adirondack Chair Idea, you can build your chair from start to finish in less than a day. No need for expensive tools and equipment. Follow this tutorial and build one yourself! This DIY Adirondack Chair is perfect for poolside, backyard or patio.