Whether you're a crafty person with a passion for DIY or just looking for a new way to store your daughter's hair accessories, this list of 26 DIY bow holder ideas will give you plenty of ways to get creative and make something special. These simple DIY tutorials will teach you to turn empty boxes into beautiful and valuable bow holders. They make great gifts, too—whether you're giving them out to friends and family or using them as tree ornaments, you'll find that bows are one of the easiest DIY crafts. These projects will help you keep your ribbon bow collection organized and looking its best.
Homemade DIY Bow Holder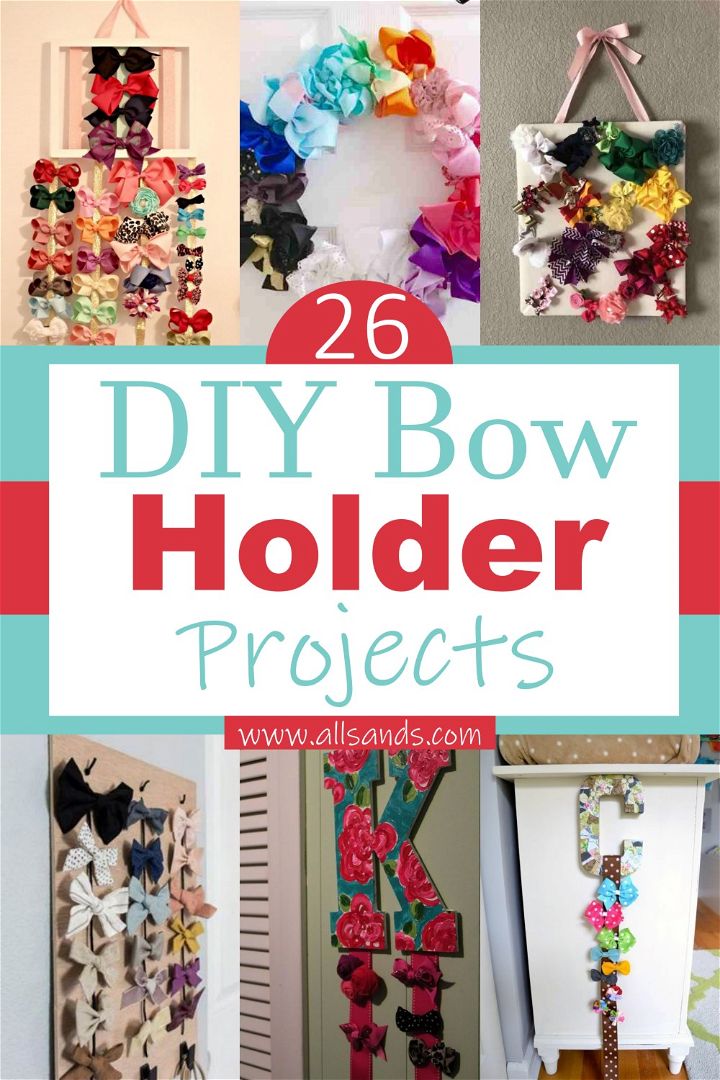 There are plenty of reasons to make your own DIY bow holder. If you're a crafter, you can save money by repurposing something you already own (or at least finding a cheap alternative to the overpriced holders sold in stores). If you're a busy mom, you might appreciate the convenience of having bows stored in an inconspicuous place, so they don't get lost in the shuffle. Or maybe you want to try making cute handmade gifts for friends and family. Whatever your reason for making a DIY bow holder, there is a project for you!
Benefits Of DIY Bow Holders
DIY bow holder projects are great ways to store your bows. Some of the benefits of these projects include the following:
1. You can make them in any size and shape you want to fit perfectly in your house.
2. You can choose a material that matches the decor in your home or office.
3. They're easy to customize with decorations or paint.
4. They're inexpensive and easy to make, so you don't have to spend much money on them.
DIY Modern Bow Holder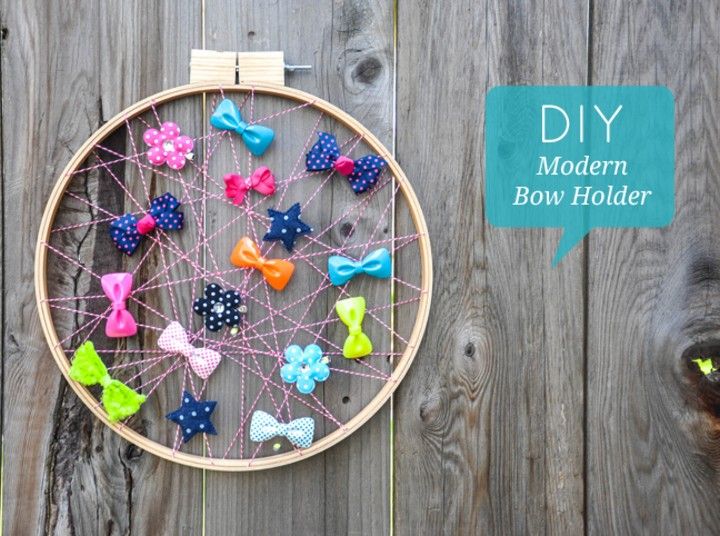 With this DIY bow holder tutorial, you can create a beautiful, unique way to hold your hair bows. It's uber-functional and adds a modern touch to the wall above your bathroom mirror. It is simple and perfect for anyone who loves to make things. Use it in your bathroom to store bobby pins and a hairbrush, or hang it in your bedroom for an easy way to keep your hair accessories tidy and look stylish at the same time. The results are beautiful; it's just like artwork for your wall! Whether you're a kid or not, you'll love this custom bow holder. It's a great way to show off all the bows you've collected over the years!
Vintage Window Hair Bow Holder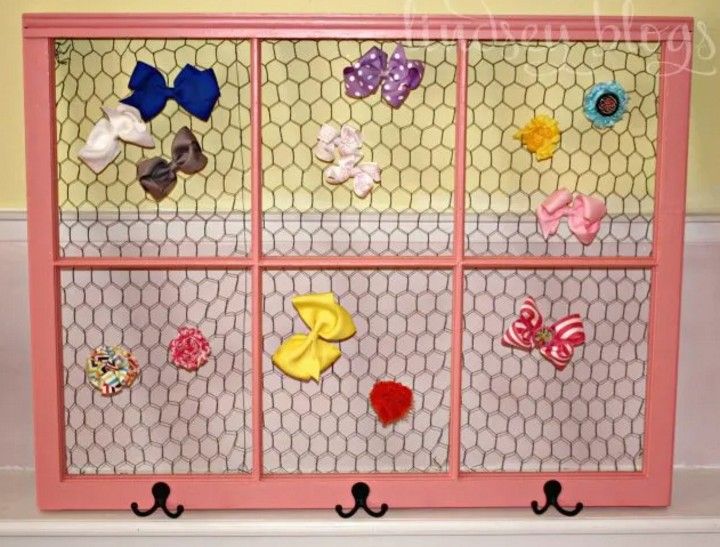 Need a place for all those bows? This DIY vintage window hair bow holder is easy to make and decorate with just about anything that suits your tastes. Perfect for everyday use and storage for travel! Crafted from a vintage window and a hair bow, this designer-quality accessory makes for the ideal gift for any bride or bridesmaid. The delicate pink flowers offer a sweet nod to a vintage aesthetic that will add some much-needed ambiance!
DIY Hair Bow Holder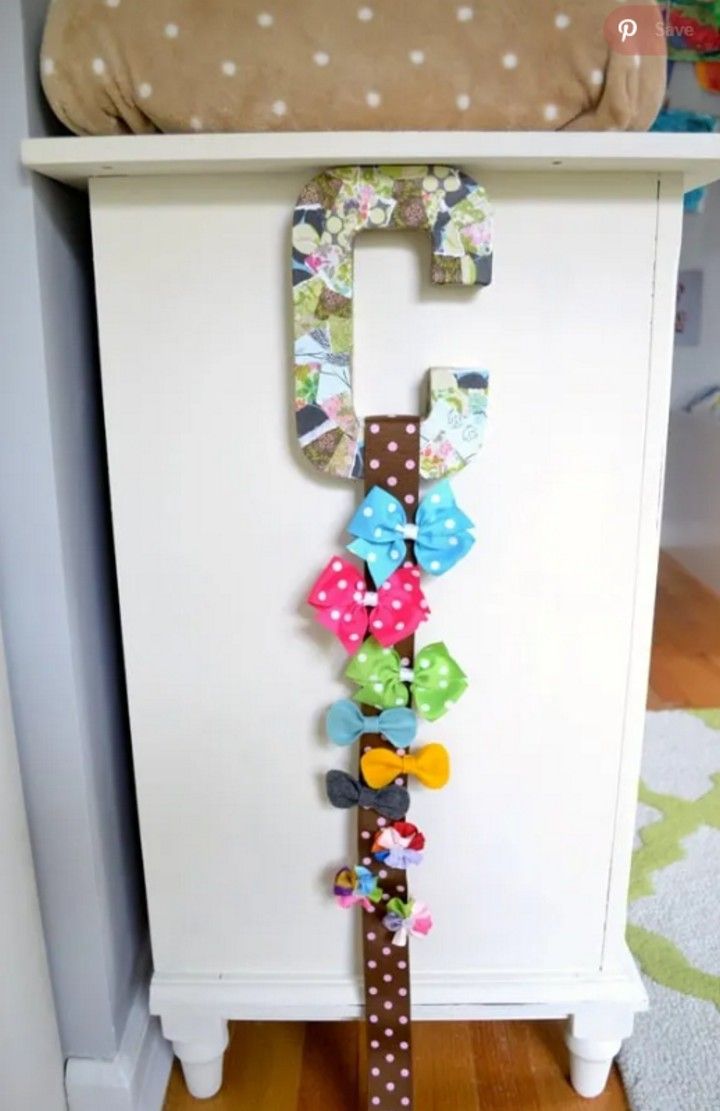 This DIY bow holder is a great way to display your daughter's collection of hair bows. Use the alphabet that starts your middle name, favorite letter, or the first letter of the recipient's first name as your starting point to customize this piece. To do this DIY project, you will need mod podge glass, wooden or paper Mache letters, and ribbon. Cover the whole letter with scraps, then attach your ribbon with hot glue. It's perfect for small spaces and would look great on any shelf or dresser!
DIY Cheap Bow Holder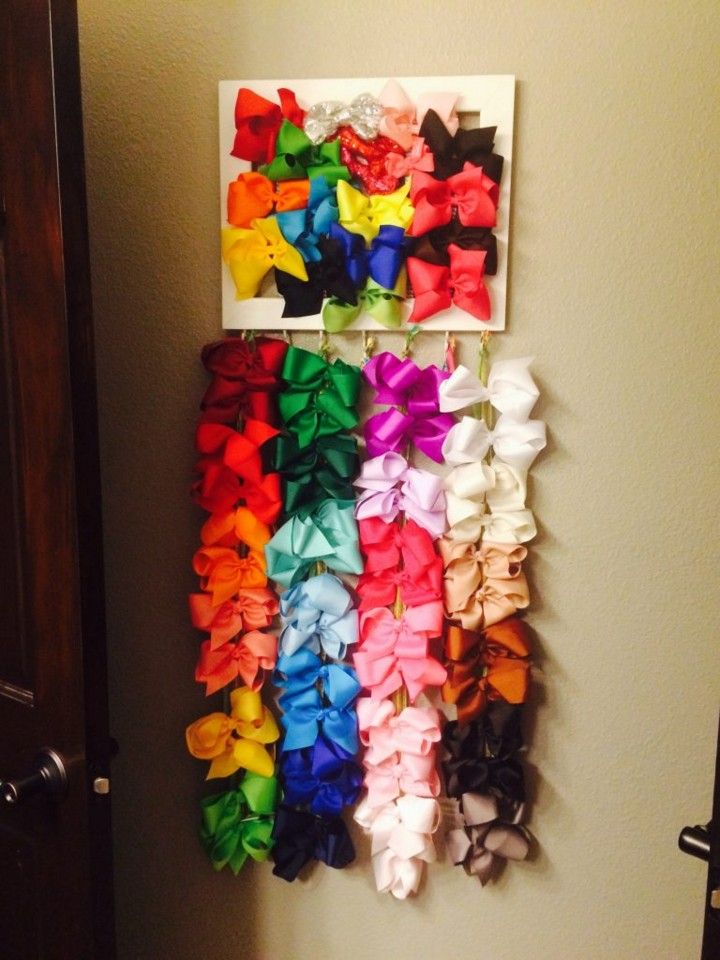 You will be surprised at what this can become. You can hang many bows depending on the length of your ribbon. Get a wooden or plastic frame and assemble your strips of stripes. Choose an easel or stand for display purposes. This DIY bow holder is fantastic because you can fit as many bows as you need! This will work great for both if you have long ribbons or smaller bows. You can attach a variety of ribbon types to it.
Simple Hair Bow Holder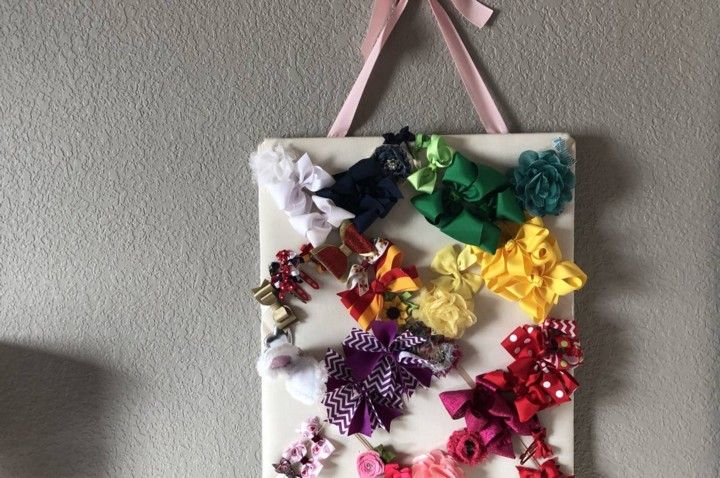 Do you have a daughter that loves to wear bows? Does she have a lot of bows and cannot manage them at home? Then this DIY bow holder will be the perfect gift for her. This bow holder takes a few hours to build but looks simple and fantastic. This DIY bow holder will give your girls a place to store all their beautiful bows. This project is great for beginner sewers, and the design allows you to use any color fabric you wish!
DIY Bow Holder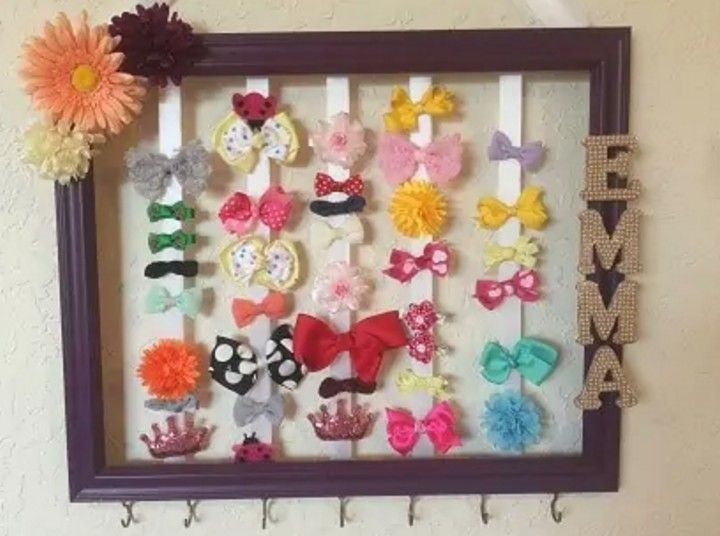 This DIY is easy and the perfect gift for your friends or family. You can customize the ribbon holder to fit anyone's style. Handmade bow holders are the best way to store bows. Not only can you keep your daughter's beautiful bow collection, but you will also have a piece of art in your room. To make one yourself, you need a wooden frame where you insert ribbons vertically. The sides of the frame are slots that you can customize easily. The pearls are optional, but they add a nice touch of elegance when you want to make something special!
How To Make A Hair Bow Holder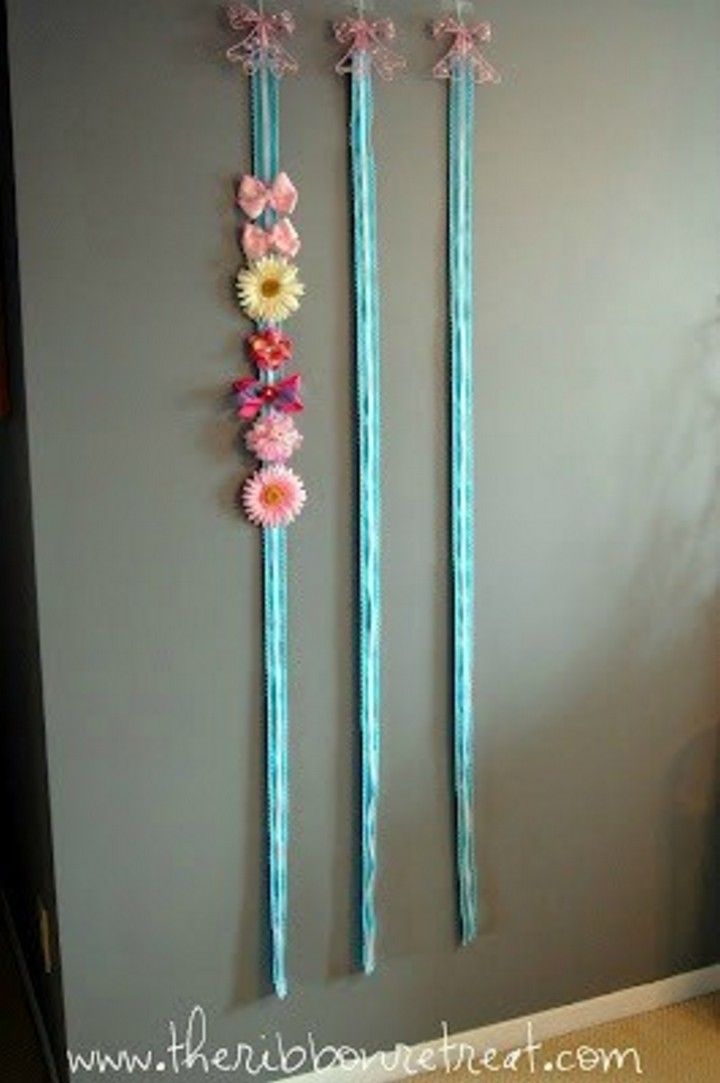 Who doesn't love a perfect hair bow? This easy DIY project is ideal for making a bow holder match your decor. Easy and cheap! This DIY Bow Holder is the ultimate hair accessory for your girl. Whether she's born with natural curls or patiently waiting for her princess number to arrive, she won't be lacking in the hair accessory department. Create an adorable bow holder from a thin ribbon and a giant ribbon in complementary colors such as blue and white.
Hair Bow Holder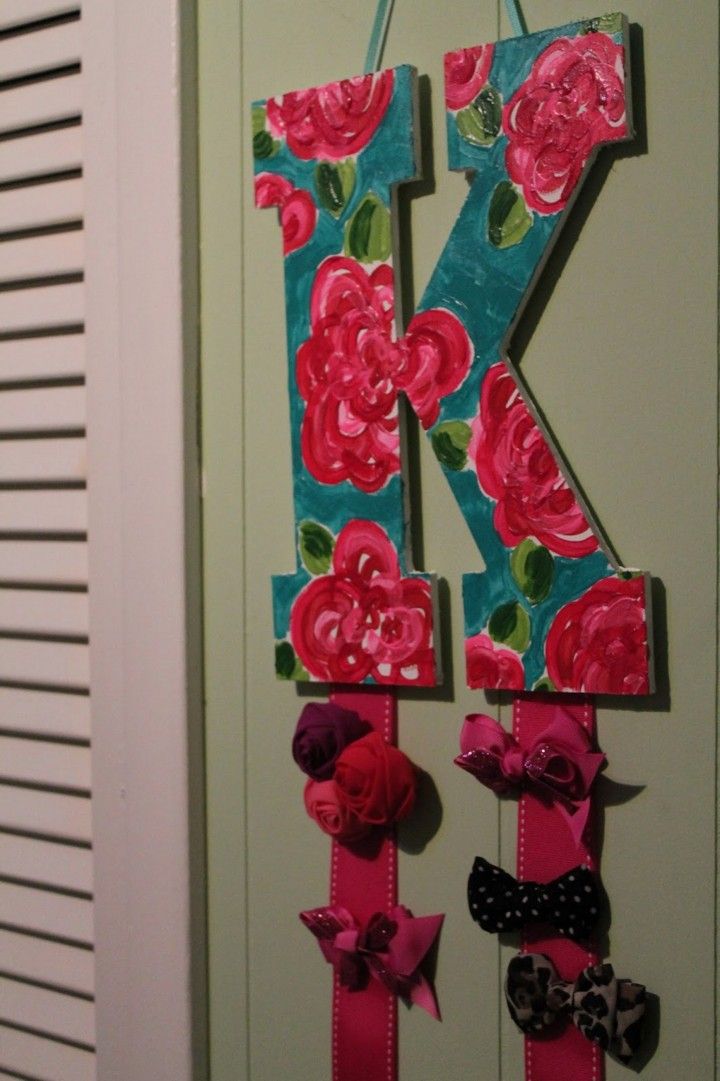 If you plan on a DIY bow holder, it can be a possible alternative to decorate your home. The idea of this project is simple and easy. It only requires some basic materials that you can get from a local store. You need a white plate and paint it in any color of your choice. Then attach the pink ribbon to the plate. Lastly, you can hang it on the wall where you want it displayed.
How To Make A Simple Bow Holder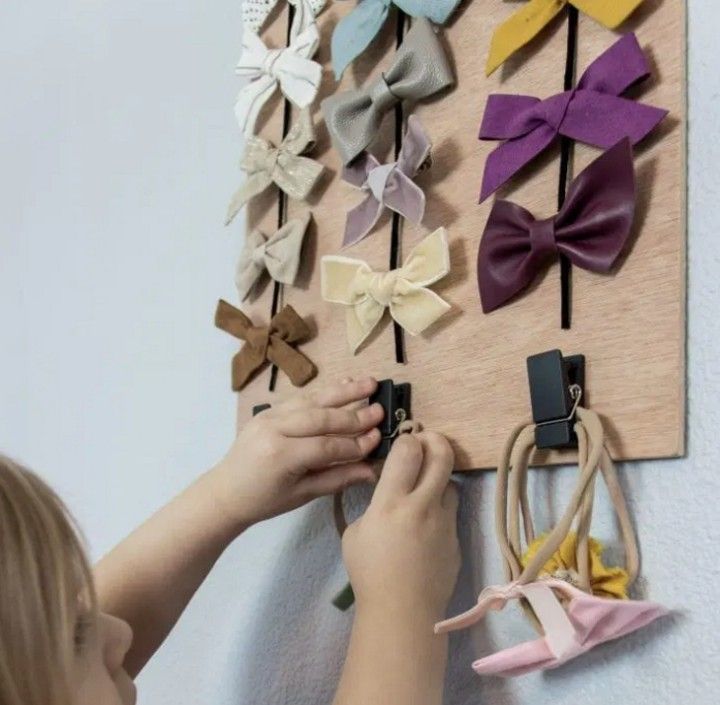 Get your decorating on with this stylish bow holder. Made from birch plywood, it is excellent for the holidays. You'll find it easy to make and have one in no time. This bow holder is a great way to organize your bows and keep your closet organized. The low-profile clips can hold all sizes of bubbles, it's simple to make, and you only need a few materials. Get ready for a night out!
DIY Rainbow Unicorn Bow Holder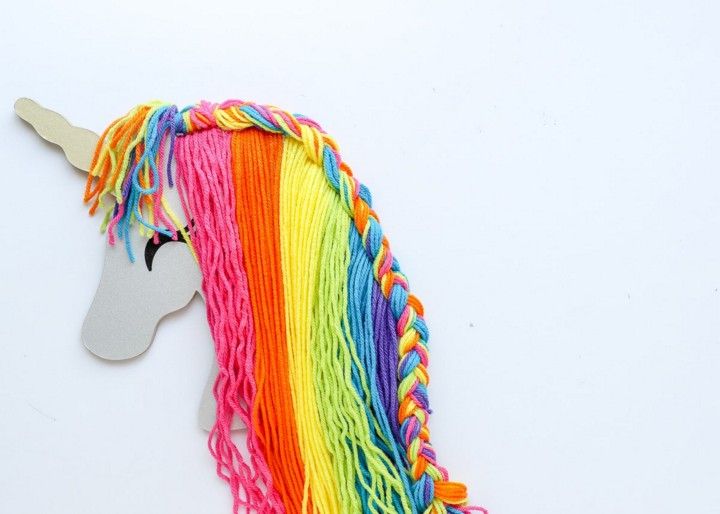 This colorful rainbow unicorn bow holder is the perfect gift for your little girl or as a gift for yourself. You can make it as unique as you want with your favorite colors. It also looks like a mop of hair, making it cute and unique. This is a fun project to make for yourself or one of your friends. This DIY bow holder is a great gift for any little girl with many bows. The bow holder features a rainbow unicorn head, colorful yarn hair, and braids. This is sure to give your daughter's room that extra pizzazz she needs in her bedroom.
DIY Bow Holder From Art Canvas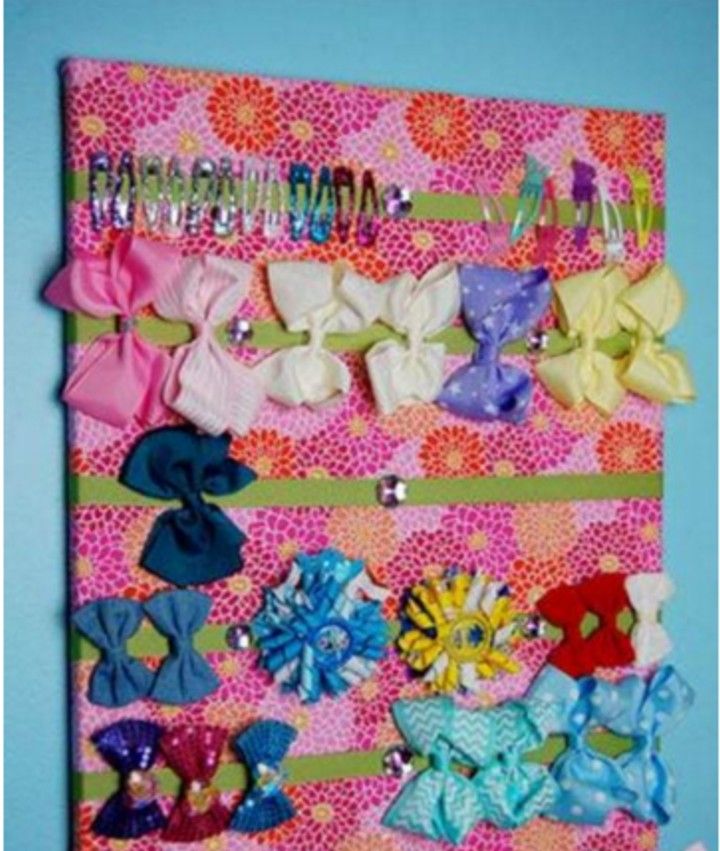 Use the unique design of this DIY Bow Holder to display your artful collection. The base is a canvas-covered fabric, so you're only limited by your imagination in design. This diy bow holder is easy to make and wouldn't take more than a couple of minutes. You'll be able to keep your bows organized, wrinkle-free, and easily accessible. This can be done with any fabric or canvas, so use whatever you have in your collection as a base for this project.
DIY Bow Holder Under $10
Looking for a cute and cheap DIY project to get you started? This adorable bow holder is just that! It's a great place to keep your kid's little girl hair accessories and adds a pretty pop of color. A 3-D "A" frame is painted with soft pink opal paint and decorated with coordinating ribbon. Add a hook on the top of the frame, hang it on the wall, and you will have a stylish solution in less than an hour. This DIY bow holder is a great way to showcase your little girl's best accessory.
DIY Frame Bow Holder
If you're looking for a fun and easy way to display your bows, this DIY frame bow holder might be what you need! This project is perfect for people of all ages and experience levels. After cutting the frame to size, it will be ready for use within minutes of completing it. It is an excellent addition to any bedroom or nursery, so pick something new or repurpose an old frame lying around at home.
How To Make A Tutu Bow Holder
If you want to spice up your space and make it more personalized, then this DIY bow holder is just what you need. Using simple materials and techniques, this easy project will allow you to add a unique touch to any room in your home or office. Follow these simple steps to create a tutu bow holder that impresses you. This quick, simple, and easy tutorial will teach you to make a tutu bow holder that can be used at any time by attaching it to any wall surface.
DIY Baby Bow Holder
Consider hanging this hook if your baby has a room to hang out in. It is not just used for hanging on walls but also for hanging the baby towels, bathtubs, and other necessary items for their care. This hook has slots that can hold baby clothes or even necklaces! This DIY project is easy to make and only requires a handful of tools and supplies. Plus, you can customize the color of your hair clips to match any room in your home.
Low Budget Bow Holder
Put those bows to good use! Keep them organized while they are waiting to go on your growing little girl's hair. This DIY is so easy and inexpensive that it won't break your budget. The great thing about this one is that you can modify the patterned hanger ribbons every season with different colors and patterns for a change of decor. This low-budget yet functional bow holder will help your space! It's simple to make and can be done in approximately an hour.
DIY Hair Bow Organizer
As your daughter grows, her collection of hair accessories grows along with her. This holder will make life easier if you're tired of losing things like hair bows and clips. With a few hooks on the back, it's easy to hang on the wall or between dresser drawers. This simple and beautiful hair tie holder keeps all their bubbles in one place. The pattern is easy to follow, but it makes such an impact!
Hair Bow Holder DIY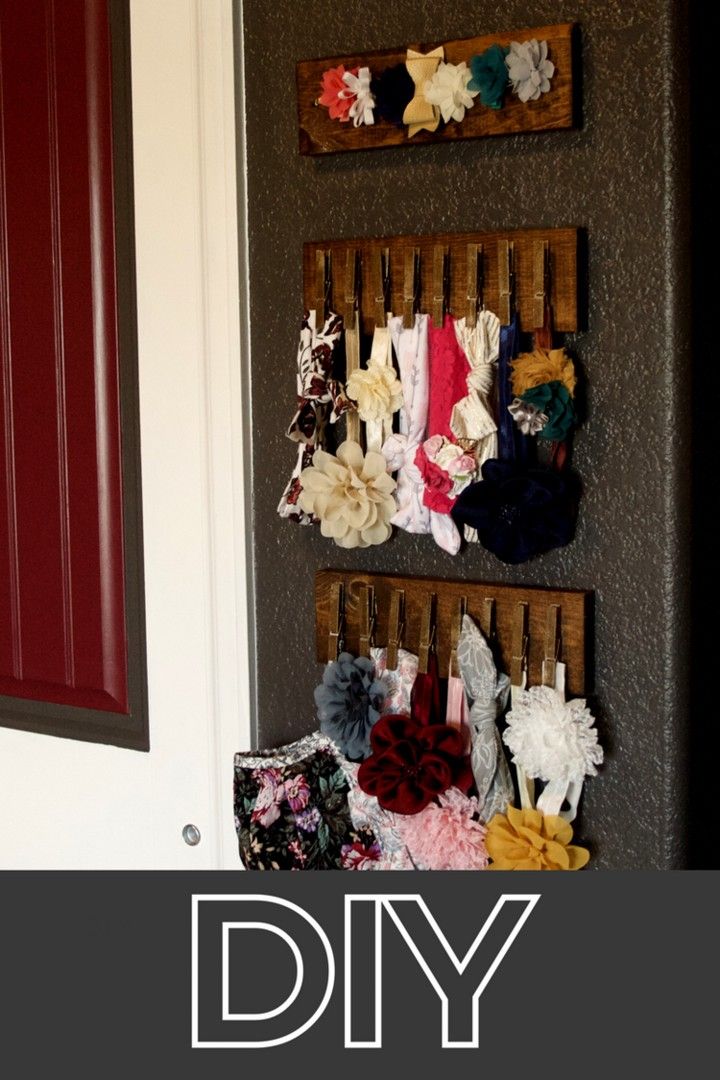 Do yourself hair bow holder is a fun project that uses simple materials to create something beautiful. Not only do you get to make your custom holder that fits your style, but you also save money on already-made ones. This bow holder DIY is an easy way to contain those hair bows. Many types of holders are available, but they can be expensive and take up a lot of space. This one is cheap and easy to make, with two pieces that slide over each other to hold bows inside the frame.
DIY Arrow Hair Bow Holder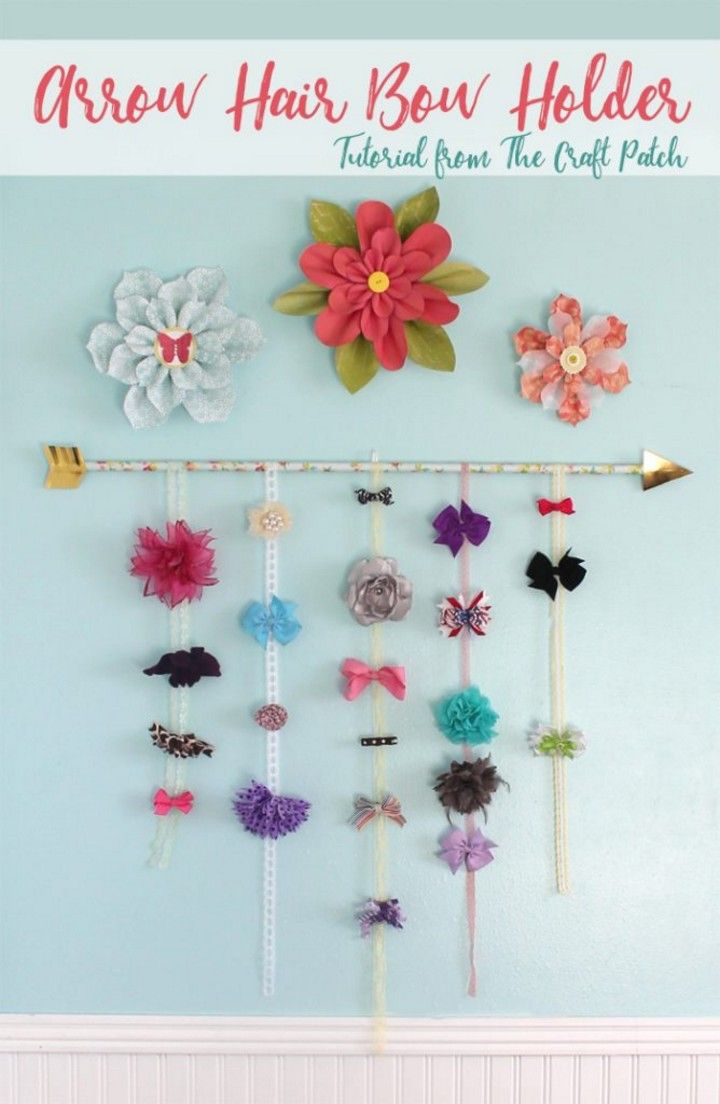 Wow, the arrow strip is perfect for holding your bows. It's a great way to organize them so you can find what you need quickly. Imagine the convenience; reach over and grab the bow you want when you're getting ready, with no hassle! The DIY Arrow Hair Bow Holder will allow you to display your daughter's favorite bows without taking up much floor space. Attach the ribbon to the dowel and attach an arrow point on both ends, giving this dowel a finished look. This would be great for the girl's room!
DIY Cloud Bow Holder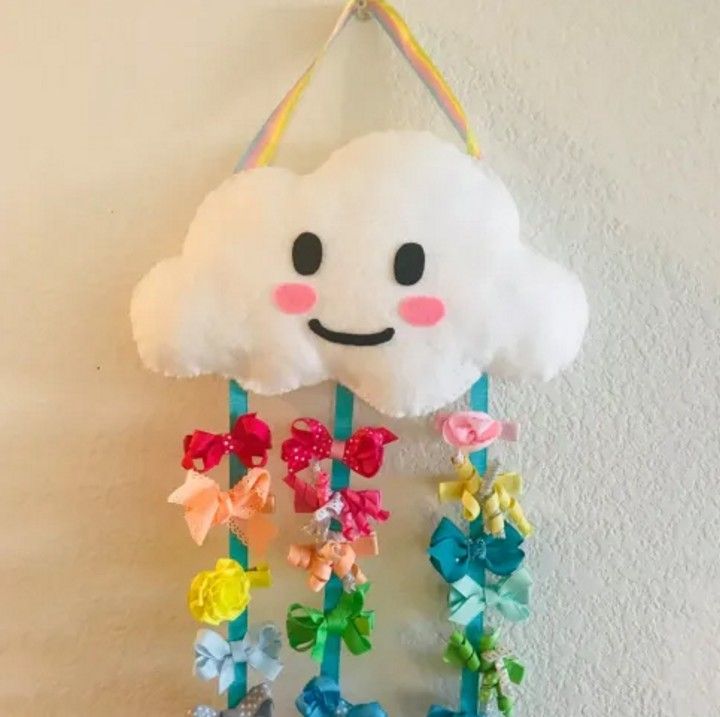 This adorable cloud bow holder is easy to make. Your little one will enjoy this cloud-shaped bow holder so much. You can make it in an hour or two with a few materials and all the colors. This bow holder is perfect for any room in the house. The cloud shape is easy to create; use white felt for the main body, paint it in any colors you want, and add ribbons to make clouds. Perfect for your child's bedroom! It is also the ideal gift idea for a mom or grandma with a little girl in their life.
DIY Hair Bow Holder Made Easy
Bows are a perfect choice for those who want to decorate their hairstyles. If you have an empty wall in your home and want something unique to display your daughter's bows, this DIY bow holder is the perfect way to do it. This idea can also be used for other items, such as pencils, brushes, ornaments, and more. You can create just about anything with imagination and a little woodworking skill!
You can also see: DIY Pencil Holder Ideas 
DIY Glam Bow Rack
This DIY wall rack is easy, fun, and festive. It will last years and be the perfect display for your bows. This DIY bow holder is ideal for storing your little girl's bow. You can make it with any material, from wood to cardboard and even fabric, so it's easy on your wallet. You must create a hole big enough for the ribbon and attach a few pieces of Velcro tape. Hang in her room, closet, or wherever you need storage space!
DIY Easy Bow Holder
A DIY bow holder can be made by simply using a piece of baseboard, a few ribbons, and some tulle to create the perfect bow holder. It's an easy and inexpensive way to make your room look cute. This bow holder is easy to make and sure to impress your friends. Gather some tulle, tie the tips, glue them to a board and you're done! You can expand on this project by attaching ribbons between each row of tulle.
Jersey Knot Bow Hanger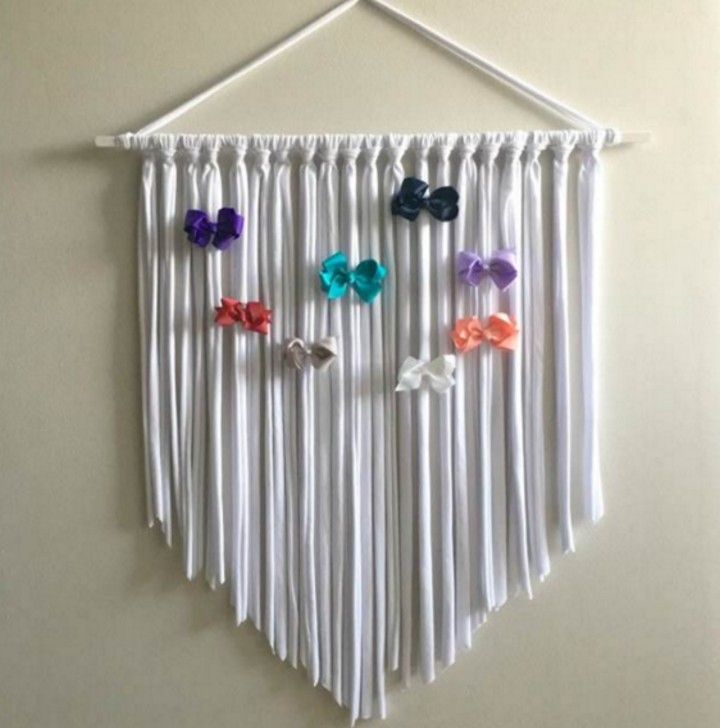 This is one of the easiest, classiest ways to display your bows. It is perfect for all of your little girl's bows and headbands. It would also be an excellent gift for a little girl who loves to dress up! This Bow Holder can be used for various purposes, such as your hair bows, headbands, and even earrings. This cute little bow hanger easily holds multiple bows, and you can move it around to display your bows in different places. This is a fun craft project that can be made quickly and easily!
DIY Headband And Bow Holder
Make your own bow holder that looks like a princess dress. It's so easy, with just a few supplies, and it uses tulle and ribbon to create a flurry of cute bows! Add a little sparkle to your space with this DIY headband and bow holder. The frame is cut to look like a princess dress, and the base is decorated to match with loops of ribbon and bundles of tulle. It will make the perfect accessory for your little one's closet.