When you're looking to mount a TV in your home, many options can cost you a pretty penny. There's the traditional wall mount, which is the most common choice and often the cheapest. But it's got its downsides—you have to drill into your wall, and some people don't like the look of a big TV hanging on their walls. Luckily for us, plenty of other options are just as easy to install as a TV on a wall but have way more style—and they're all incredibly affordable! If you're interested in seeing what you can do with your own DIY TV Mount Ideas, check out these 16 ideas. Transform your home with these wall mounts and create a custom solution for your space.
Easy DIY TV Mount Ideas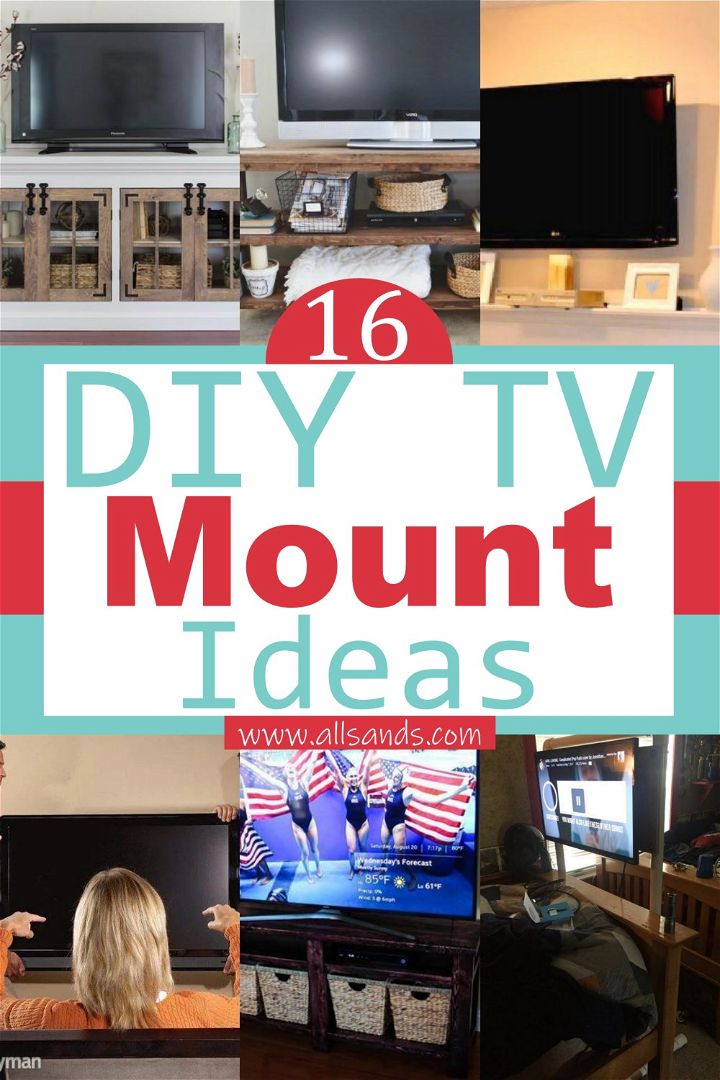 It's easy to become overwhelmed by the never-ending selection of TV mounts for sale in stores. They all claim to be the best, and it's hard not to wonder if you're missing out on something better that could make your TV viewing experience even better. The truth is, you will never find a perfect TV mount. There are some things about every mount that you won't like, especially if you're a perfectionist or a snob! You'll probably never find a mount that allows your TV to be positioned where you want it or how you want it positioned—it's just not possible! But don't worry, because there are plenty of ways to make any mount your own. Use these 16 DIY TV mount ideas and let us know how they work.
Benefits Of Having DIY TV Mount Stands
If you are looking for a DIY TV mount idea that will work in your home, here are some benefits to help you decide which option will work best for you:
Cost Savings: You can save money by doing it yourself instead of hiring someone else to do it for you. This is especially true if they charge an hourly rate or require that they be paid by the hour until the job is complete. You can also save money by using less expensive materials than professionals.
Customization: With most DIY projects, there is no limit on how much customization you can have with your design or installation. You can use any type of material or tool available out there as long as it fits within the budget for the project and does not hinder its overall purpose or function in any way. This means that if you want something like custom woodworking included in
Time Savings: If you have ever had someone come out and install something in your home or office, then you know how long it takes them to complete the job. They take their time and ensure everything is perfect before they leave your home or office after installing their product for you. But with DIY TV mount ideas, they can continue their work because they know they will get paid what they normally charge anyway!
How To Build A Tv Wall Mount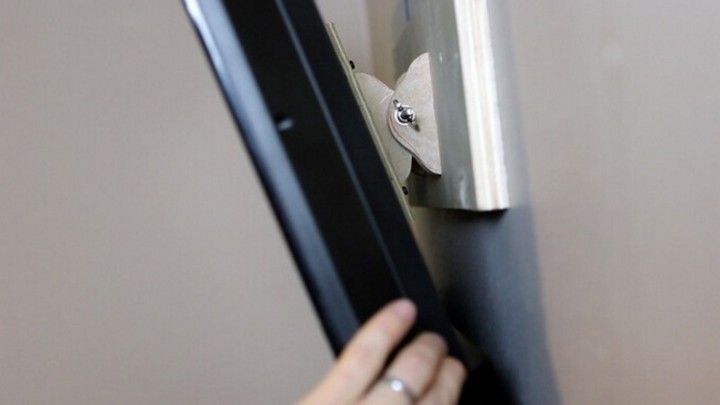 This DIY TV mount is easy to make, can save you money, and you'll get the satisfaction of building it yourself! Build a TV wall mount at home using only a few tools and common household items. This tutorial will give you all the instructions to hang your TV on the wall safely and securely. Make sure you watch the video before building your DIY TV mount!
DIY Modern TV Stand Console
This DIY guide will help you to turn a plain wooden shield into a modern TV stand. This DIY TV mount is a great addition to your living room, and you can use it to hold your TV. An easy way to add a modern look to your home, this TV stand stands independently without needing a wall mount or other hardware. Made from quality materials and milled to precision, this stand is also durable so that you can enjoy it for years to come.
How To Make A Mid-Century-Modern TV Stand
This DIY TV mount will turn the focal point of your living room into an artistic and, at times, newsworthy piece. The design is mid-century modern, which means a clean and simple look with circular details that bring attention to craftsmanship. The materials used are basic; any home improvement store will have their abundance. Cut out the stand's long upper and lower shield, and cut the side and inner pieces. Assemble all the pieces and screw each to the necessary place. This DIY TV wall mount is the perfect solution for a small media room. It is simple and easy to build yet classy enough to look great in any living area.
Easy TV Stand DIY
The best part about this DIY TV mount is that you can customize it according to the size of your TV. To do this, cut out the wooden planks of your choice and add them to either side of the opening. Use a few long screws and tighten them, then slide them into place on all four sides of the opening. Remove any excess wood and cover up any holes with a few coats of stain or polyurethane. Finally, attach an adjustable arm at the top of your shield to set your TV!
Rustic TV Stand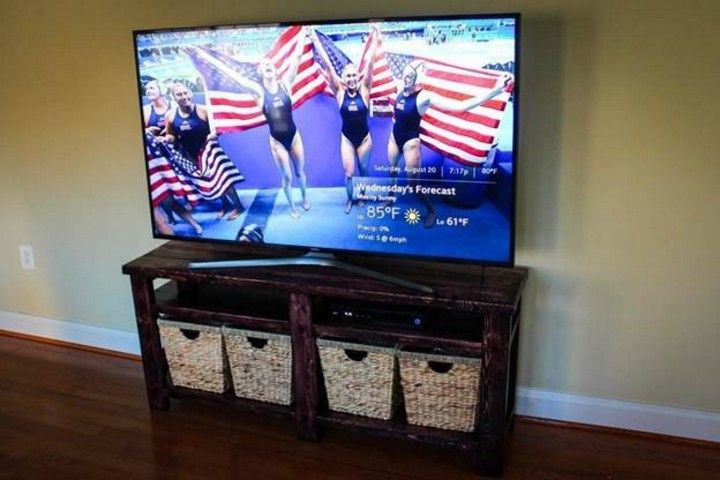 This rustic TV stand is simple to build yet very functional. It has shelves for storing your collection and a shelf for the TV to sit on. This can also be used as a console table or coffee table. You don't need complicated tools to create this cabinet because it's all done by hand. All you need is some time, patience, and passion. Imagine having a rustic TV stand made of cedar wood that matches your living room. It can be a great addition to add more character and flare to your home décor.
PVC Pipe TV Stand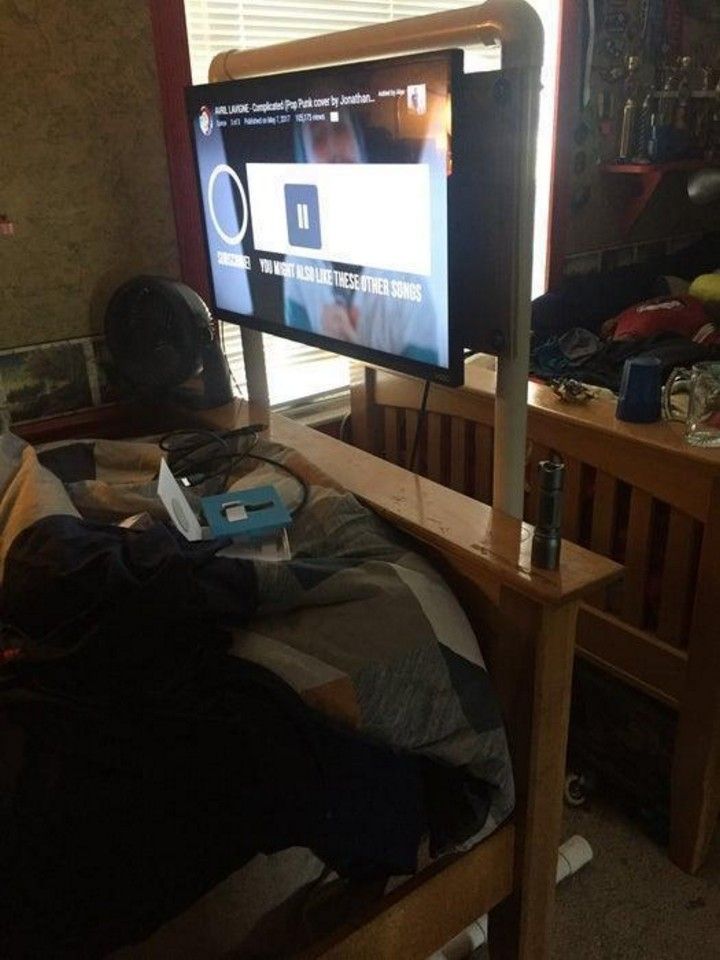 Cheap and easy to build, this DIY PVC pipe TV stand is perfect for any room or space. This simple, budget-friendly PVC Pipe Tv stand is easy to build. You can cut the pipe with any hand wood saw and only need a few basic tools. The frame pieces are easier to assemble if you use PVC pipe cement as adhesive to make them secure. All you need are long pipes, couplings, elbows, and connectors—all of which you can find at any hardware store. This project is great for the whole family and will only take an afternoon.
$30 DIY TV Console
This is a great, creative way to set up a table. It is relatively inexpensive and made from easy-to-get materials. This DIY TV Mount is a simple, cheap, and easy project that can help you save money. You will find it very helpful when you often move your TV to different places or even have to deal with the installation of your own new television in your house. With this particular product, you don't need any complicated tools and equipment because everything you need is at hand within your home.
DIY Cardboard TV Stand
Build this amazing DIY cardboard TV stand for your living room decor. It is easy to make and can be customized as per your choice. The drawer, shields, and shelf are all made from cardboard, making it affordable too. Imagine getting rid of the clutter and adding that rustic touch to your home by making this DIY cardboard TV stand. This step-by-step guide will show you how to make this great piece of furniture using recycled materials.
DIY TV Console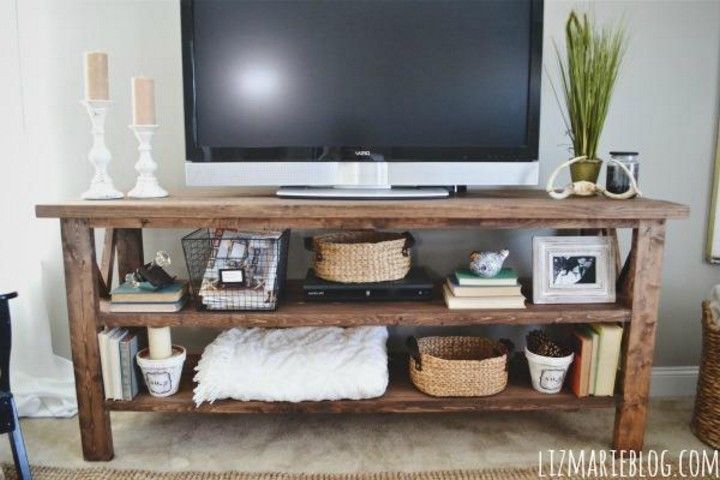 Bring the TV into your living room and watch it in the comfort of your couch with this DIY TV console. The simple design and affordable materials make it a great option for even the smallest homes. Use it as a stand-alone piece or combine it with other furniture to create an eclectic look. This DIY TV console will give you a sturdy and stylish table to store all your electronic devices. This TV console is simple, fast to create, and costs just a few bucks. You can add flowers or other materials in the space between the 3 boards.
Knex TV Stand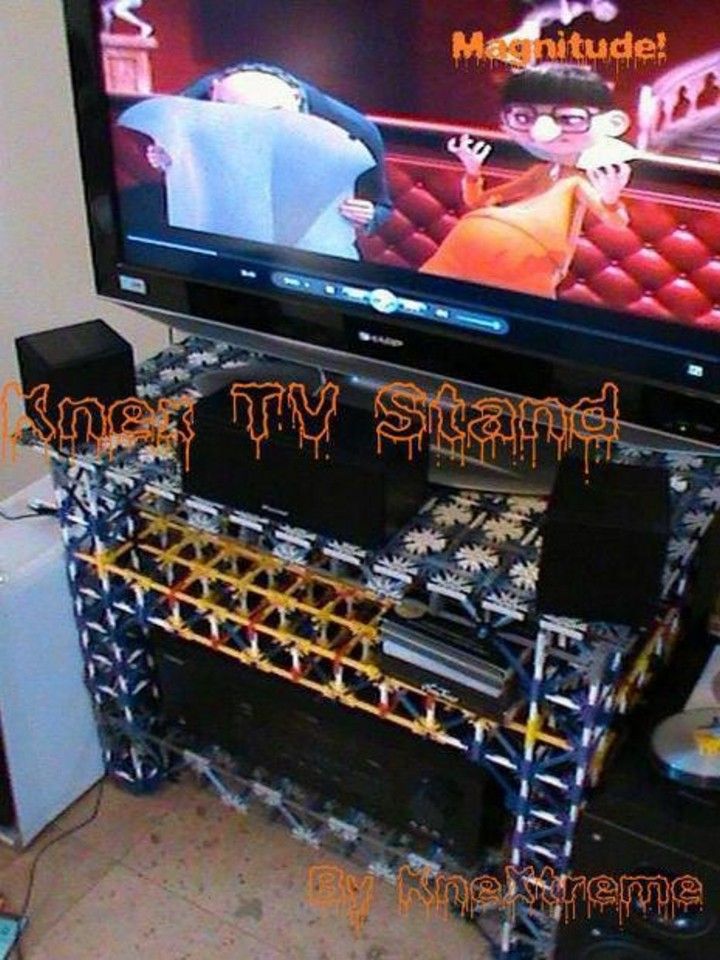 Watching TV is one of the best things that you can do. However, it might be time to change if your TV stands on the floor and you can't see much because the base is heavy and tall. This TV stand is made from Knex pieces that snap together by hand in no time, making it easy for anyone to build. The wood gives it a classic feel which blends with any decor. It has three shelves for storage of your electronics. It also has safety brackets that keep your items safe while they charge.
Floating Concrete TV Stand DIY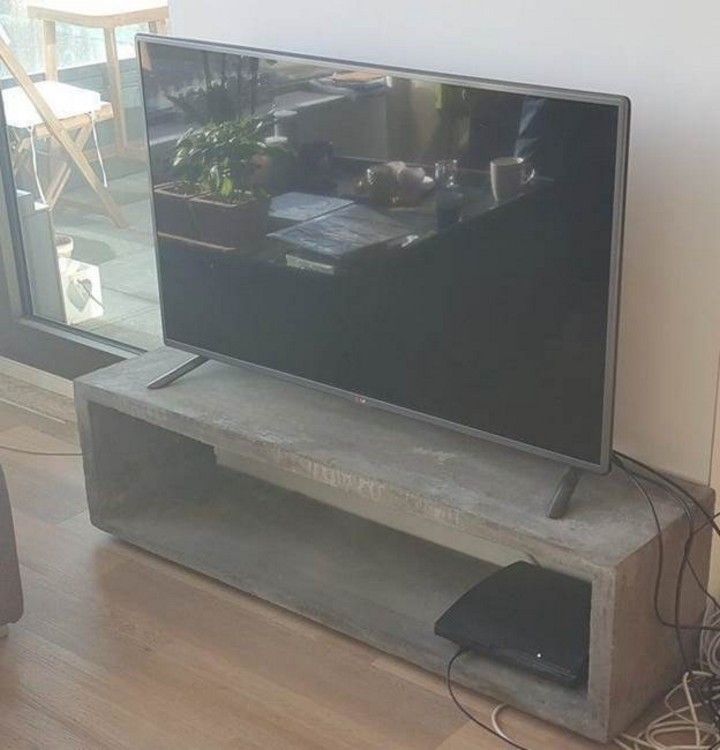 This DIY project is so easy to build. All you need are basic tools, a sheet of paper to measure the frame, and building instructions. You can then start working on the mold and pouring concrete into it. Remove the mold once it's cured and give it a finishing touch by installing a metal plate of your choosing; add some screws, and you are done. This concrete TV stand would last for years without needing replacement parts or repair work.
You can also see: DIY Audio Rack Ideas
DIY TV Mount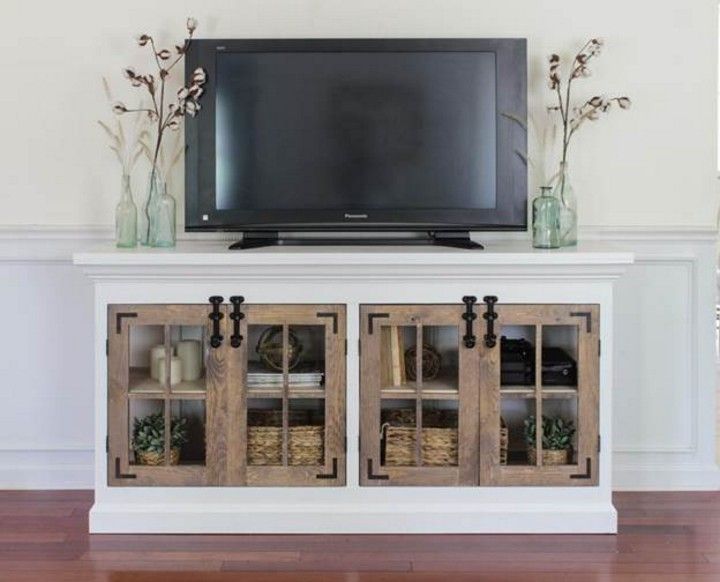 This is a very modern project. This DIY TV mount was created to fit in any room. It can be used alone on a single study table or a complex structure in the corner of your house. It is designed to hang on the wall without being fixed to it. The construction of this DIY project will require wood glue and screws for assembly. The unit takes about four hours to complete and has detailed instructions for building it.
DIY Floating TV Wall Unit
Building your TV mount saves you money and is an easy project to do. Install a floating wall unit above your TV to create a statement piece and add extra storage. For a simple look, attach wood strips above the MDF board for it to rest on. If you have some existing hardware like a shelf or cabinet in your room, then you can use that without any problems. Remember cable management, which will make this TV mount look neat and clutter-free!
DIY TV Wall Mount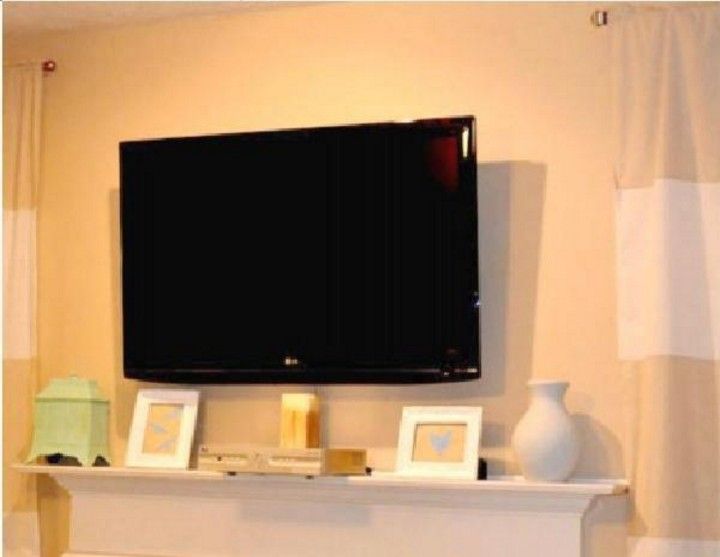 This DIY TV mount makes it possible to mount your TV wherever you choose. Mounting instructions are included, ensuring that you easily install the wall mount. This low-cost DIY wall mount is perfect for the do-it-yourselfer. Made from angle iron and hooks, this mount will save money and provide a sturdy place to hang your television or projector. It's a quick and easy project that requires just a few tools. With a possible cost of $15-$25 for parts, depending on the size of your TV and the materials used, this is one of the best DIY home projects out there.
How To Wall Mount A TV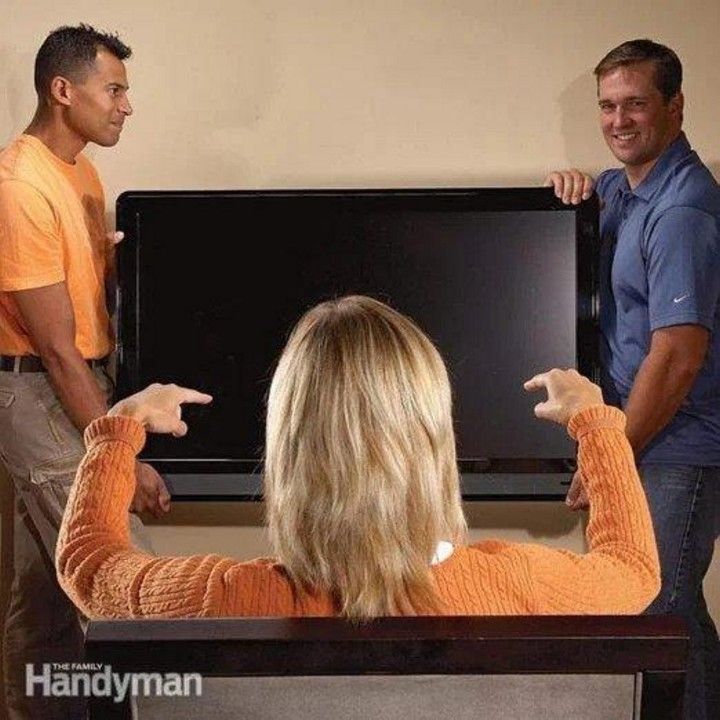 Are you taking on a DIY project? If so, you should try building a TV mount of your own. There are many ways to do this, but constructing your own is the best way to save money and ensure that it is completed per your requirements. The best part about this project is that it does not require any skill; anyone can make one with a little guidance and practice.
DIY Corner Tv Mount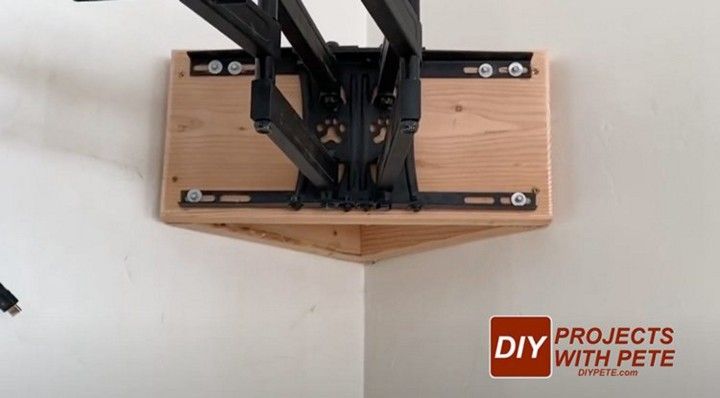 This is for you if you are trying to find a unique way to mount your TV but want to avoid drilling holes in the wall. This DIY Corner Tv Mounting Kit allows you to mount your TV in the corner of the room and can be easily installed by anyone. With this simple DIY corner mount, mount your TV on the wall in your office, kitchen, or living room. Place the mount in any corner of your room, and then follow the instructions below to make it a sleek yet functional addition to your home.