Making your own Lanyard can be fun, especially if you have many things you want to put on it. And because lanyards are so versatile—they're great for everything from keys and ID badges to flash drives and mini Swiss army knives—they're something you'll get used to. There's no wrong way to make a lanyard, but there's also no right way. You only need to decide how big you want it to be and what kind of material you'd like it made from. We've gathered 17 DIY Lanyard Ideas below, each with its own unique spin on the trend. You can mix and match, follow them all step-by-step, or take one or two ideas and run with them all by yourself.
Easy DIY Lanyard Ideas

These DIY lanyards are perfect for the beginning of the school year. They're super easy and quick to make, and they display your creativity. There are plenty of reasons to make your own Lanyard. It's easy, showcases your creativity, and gives you a sense of accomplishment. But we mainly love making our own lanyards because of their versatility. You can customize your lanyard design with any color or pattern you want. Whether you need a lanyard for work or school, or if you want to make a pretty one for yourself or as a gift, plenty of DIY lanyard ideas below will help you.
Benefits Of Homemade DIY Lanyard Ideas
Lanyards are a great way to carry your ID card, key card, or other small items you want to keep safe. They're also a fun way to express yourself as well. Here are some of the benefits of DIY lanyards:
They were cheap! You can purchase a kit online for under $20 that includes all the materials needed to make your own Lanyard, so you'll save money by making your own instead of going out and buying one.
They're customizable! Many styles, colors, and designs are available for DIY lanyards that let you create something unique just for you or someone special in your life.
They're durable! The materials used in many DIY lanyard kits are sturdy enough to hold up under heavy use without breaking down or fraying over time, as some cheaper brands might do over time.
Make A Lanyard In 10 Minutes
Make a simple and affordable DIY Lanyard in the colors of your choice. This easy pattern comes in all sizes, from child to adult, and features a lightweight construction that protects you from losing your keys or cards. It's very easy, and it saves you money! You can use different materials for the accent colors of the Lanyard so that the color scheme goes with your outfit or any party theme.
EDC Gear Paracord Lanyard
Keep your essentials on hand with this EDC Gear Paracord Lanyard. It features a built-in bottle opener and steel carabiner so you can attach it to your keys, belt loop, or bag for easy access. This paracord EDC Lanyard is perfect for holding keys and other everyday carry gear. It includes a heavy-duty clasp and is great for safely holding your keys or accessories. They can be easily adjusted or swapped out when you need a different length or a new color.
Lanyard Clip Wristlet Idea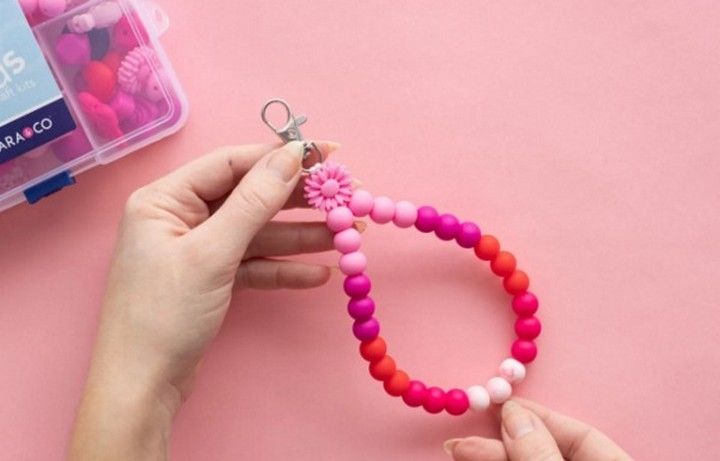 Do you have a lanyard but can't find it when you need it? Never lose your keys again with this DIY Lanyard Clip Wristlet. Perfect for those who spend a lot of time outdoors or at sporting events, this attractive solution is made from simple materials that allow you to customize it with charms, change out the Lanyard as often as you want and keep your valuables close at hand. Make several of these so you always have one on hand – and give them as gifts for any occasion!
Fabric DIY Lanyard Tutorial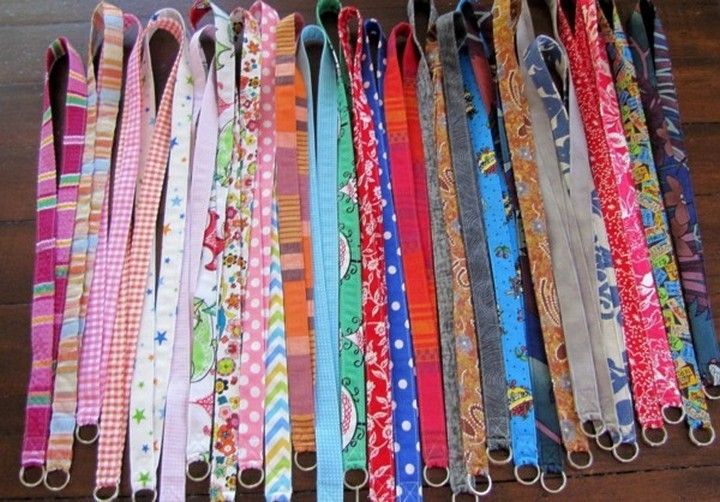 A DIY lanyard is a great way to display your keys, ID, or tickets. You can make as many or as few as you like to suit your needs. The Lanyard is a great way to keep your keys easily accessible. The keyring makes it easy to clip onto a belt loop or purse strap, so you don't lose track of your essentials. All you need are supplies, including a piece of fabric and a split key ring, to make this project happen! With just a few materials and these easy steps, you can make a colorful fabric lanyard that works with almost any occasion!
Easy Sew DIY Lanyard
This DIY Lanyard is so simple to make and looks super professional. The main ingredient is a piece of fabric, needle, and thread, but you can use whatever you want. This might be a good project to try if you want to learn how to sew. Make your own DIY Lanyard out of some simple materials. For the perfect gift or craft project, grab scissors and fabric to make your custom lanyard with your favorite photo or design.
DIY Lanyard Bracelet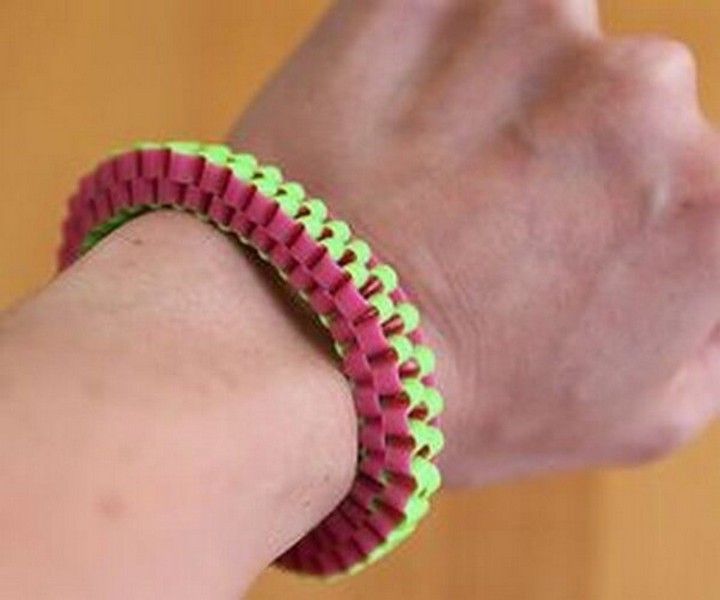 This DIY lanyard bracelet is an easy, inexpensive bracelet that can be made in minutes. This is a great project to do with friends and a fun way to recycle all those old lanyards which are no longer useful. The DIY Lanyard Bracelet is a great way to recycle those old lanyards and turn them into a trendy new bracelet. With this tutorial, you can create this fashionable accessory in no time! Bring on the crafting fun!
No-sew DIY lanyard key Forb Set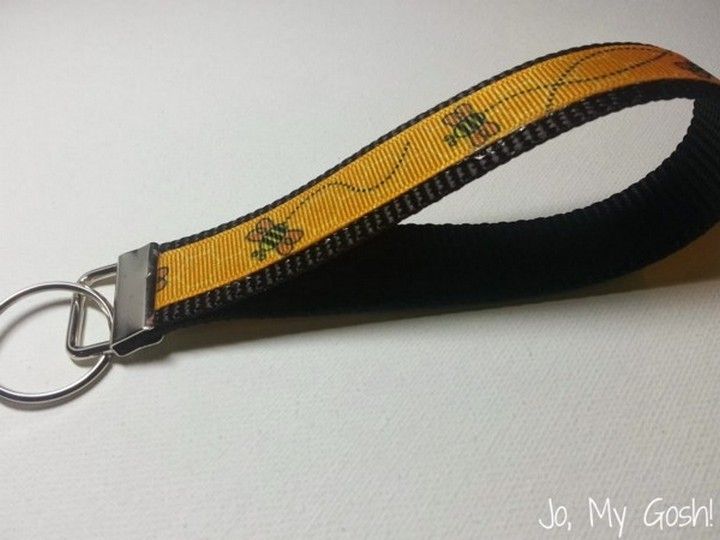 Make it yourself! This lanyard key holder set is perfect if you're looking for a cheap and easy way to organize your keys. This DIY Lanyard Key Fob is a great way to keep your keys organized and visible. It makes for a perfect gift for those with everything and those looking for a fresh take on the lanyards of old. The perfect project to make after a long day at work or to relax your mind and make something you can use every day by carrying your keys.
Key Fob DIY Lanyard
Use the band to make a key fob, or use it to hold your keys. You can also attach it to bags, backpacks, and more. This DIY Lanyard is an excellent accessory for your keys, ID badge, or other small items. It consists of two pieces that are sewn together and have a snap hook attached to them. A fabric marker is used to decorate the case with designs. To make this lanyard kit, you will need a rotary cutter and mat, thread, pins, snap hook, safety pin, fabric marker, and ruler.
DIY Lanyard Knot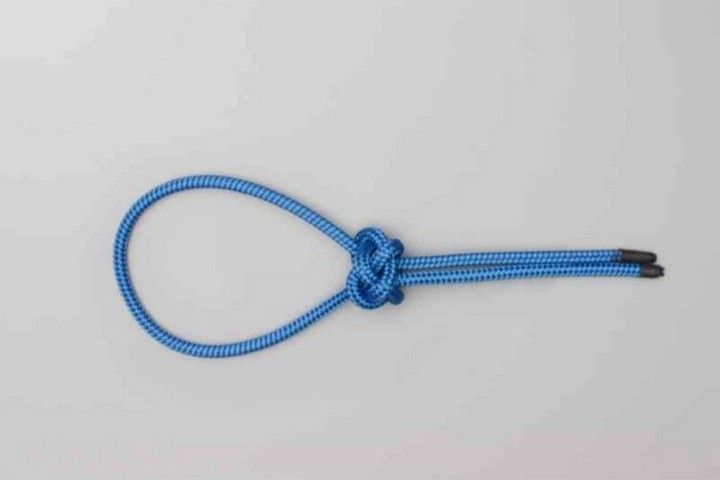 Leaving your keys, phone, and kiddos in the car and tumbling around while you try to get a kid out? Tying your keys to your child's belt loop so they can't lose them? These are all terrible ideas! Instead of relying on safety pins, lanyards make a cool accessory for kids. They'll be thrilled by the brightly colored rope about 10 feet long, or choose one with colored beads for a vintage look. With this DIY Lanyard Knot, you can make a fun and interesting fashion statement. The simple construction of this knot adds visual appeal to your outfit while providing comfort by allowing air to pass through.
DIY Lanyard Tie Knot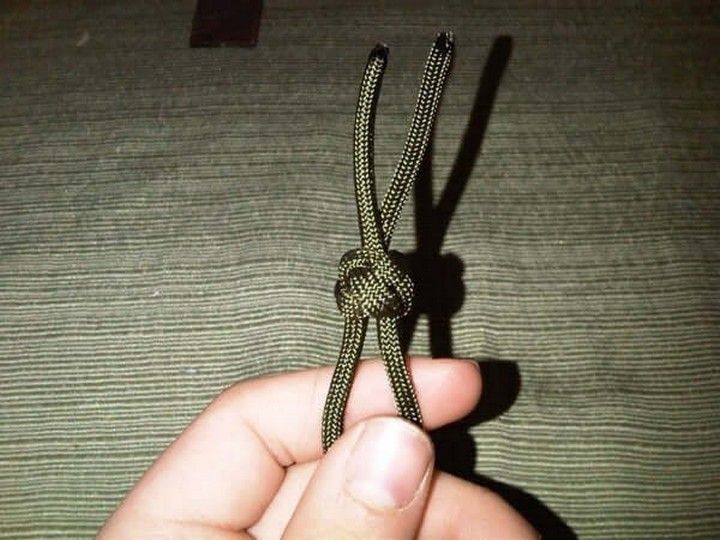 If you're into DIY and crafts, this tie knot lanyard is for you. It's a fun and easy craft with simple materials you probably already have at home. A lanyard tie knot is a great accessory, especially if you are an office worker. It makes carrying cards, badges, and keys easier than having them in your pocket or handbag. You will also find that a lanyard tie knot saves you time and hassle as it doesn't require you to stop and rummage through your bag when you need them.
Beaded DIY Lanyard

Beads are one of the simplest ways to create a beautiful and versatile design. This DIY Lanyard requires little experience and only takes roughly 20 minutes to complete. The beaded design board helps you practice your skills and create the Lanyard that is perfect for you. This DIY Lanyard will be the perfect companion for anyone who likes to fix things around the house. With a beautiful beaded design, this Lanyard is ideal for hanging keys, flashlights, and pens.
Para cord DIY Lanyard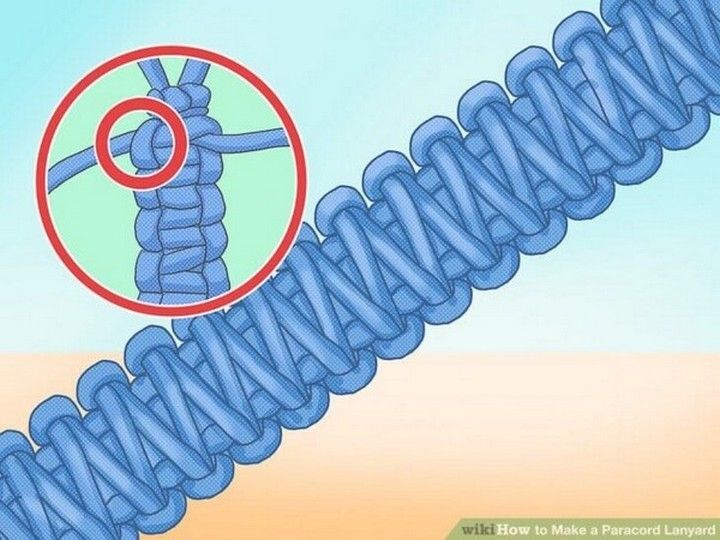 Looking for a fun way to carry your keys and other accessories? The DIY Paracord Lanyard is the answer. This DIY project is perfect for staying organized, keeping track of your essentials, and looking stylish wherever you go! This Lanyard is the perfect canvas to make it your favorite accessory. Put on this DIY Paracord Lanyard, and you will feel fresh and stylish. Add a touch of fun to your lanyards with our DIY Paracord Lanyard Kit. With supplies, instructions, and everything else, you need to make up to three tie dye patterns in vibrant colors, get creative, and make the perfect accessory for your keys.
DIY Lanyard Weaves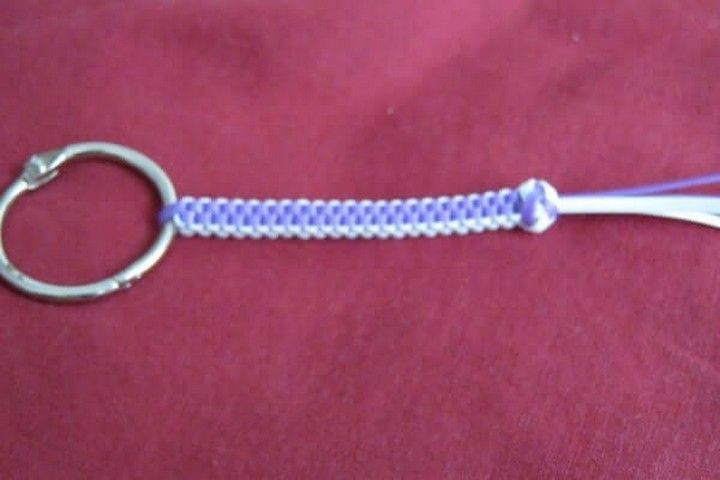 This is a DIY project that you can make within a few minutes. The process mainly loops using the lanyard string, but it may sometimes be tricky. You can refer to the pictures to help you out.Make your DIY Lanyard with this easy-to-follow project. Use a lanyard string, keyring, and time to create a beautiful lanyard that will bring a smile to your face. This DIY guide shows you how to weave patterns into your Lanyard to create a beautiful accessory that also functions as a phone charger while keeping all your keys and accessories close at hand.
You can also see: DIY Dog Bed Ideas
Breakaway DIY Lanyard Knot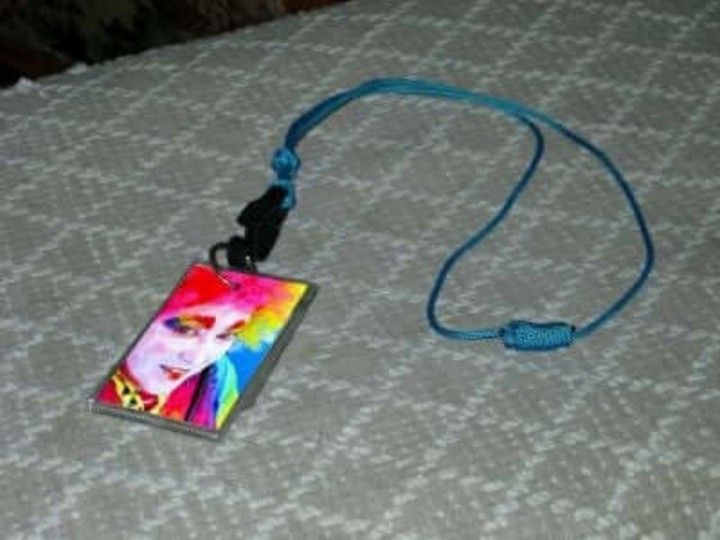 The breakaway DIY lanyard knot is a paracord knot that you can use to make a breakaway lanyard. Making a lanyard is easy, takes minimal time, and is a great project for kids. This DIY breakaway lanyard knot is perfect for holding keys, badges, or mobile phones. This is a very easy knot to learn and can be used for several purposes. It works great for those people who are into climbing or hiking. In addition, college students may be familiar with these kinds of knots because they often hang their ID badges at the bottom of them.
Cross Knot Para Cord DIY Lanyard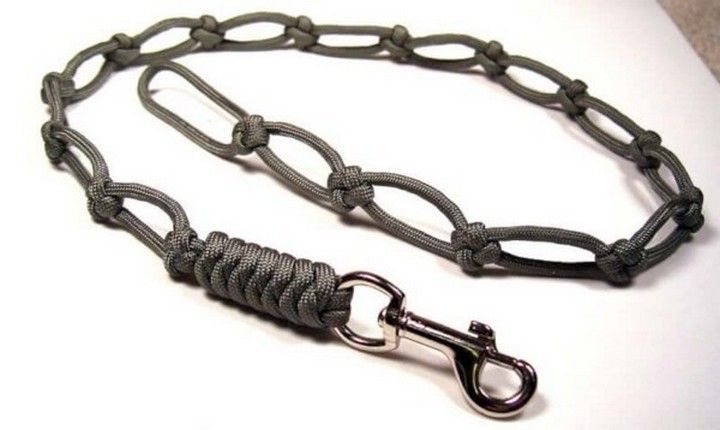 Make a paracord lanyard out of nylon utility cord. This cross-knot paracord lanyard is easy to make and comes in handy. It is great to use on all your accessories, such as cell phones, straps for cameras, keys, and more. This can work in many colors, so you can have fun matching your style. Start by tying a cross knot at one end of the cord, then make loops until the Lanyard is finished. Add your swivel snap at the end, and you'll be ok!
Basic Cobra Para Cord DIY Lanyard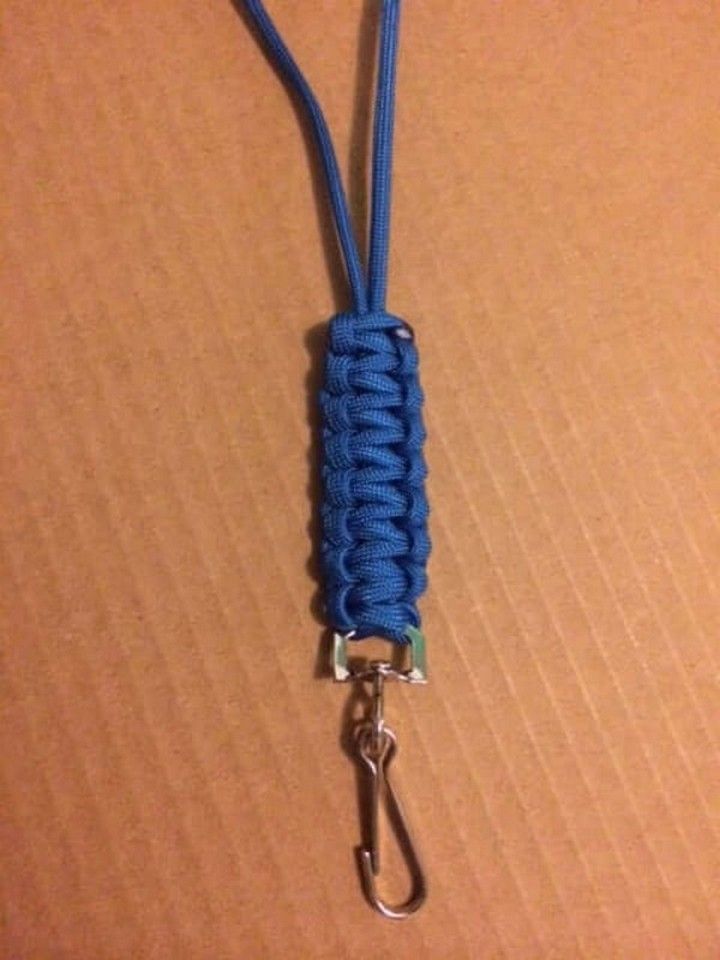 This Cobra Para Cord DIY Lanyard is easy to make and can work in less time. The best part is that you don't need any other lanyard clip, just these. It's a perfect DIY Lanyard for your keys or small cards. This tutorial will teach you how to make an attractive paracord lanyard. This Lanyard is stylish and durable for everyday use. It's great for holding keys and a card around your neck or wrist.
DIY Lanyard Idea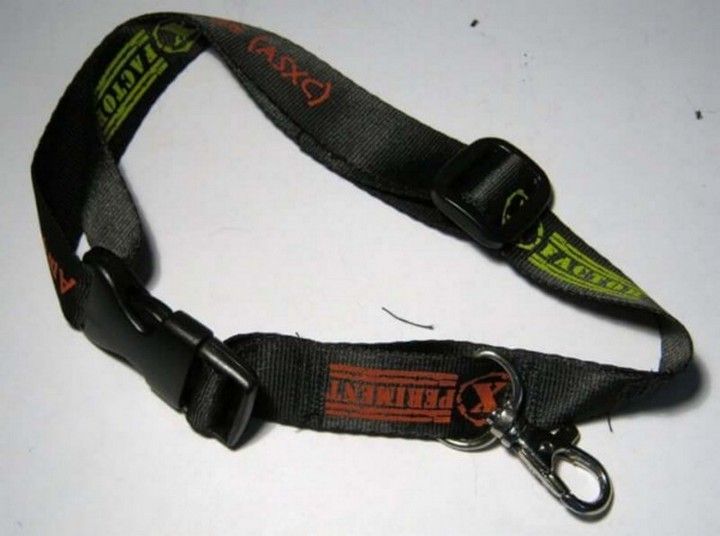 With this DIY Lanyard, you can create a custom leather collar for your dog that provides adjustable sizing in a few easy steps. The Lanyard is a perfect size for any dog, and the release buckle allows you to take it off or put it on when needed quickly. Whether you are out on a walk or around the house, your dog will love wearing a fashionable lanyard collar. It's great for adding an extra layer of protection and keeping your dog safe from tangles. Plus, it's so easy that even kids can make it for their family dog!