The dice tower is a necessary part of any board game. You might be tempted to make your dice tower when you're looking for a challenge and want to add an extra dose of fun to your tabletop games. It keeps the game flowing smoothly and keeps things fair by ensuring dice don't get knocked onto the floor. Instead of buying a premade building, you can make one with supplies from the hardware store or everyday household items. Here are some DIY Dice Tower Ideas that will help you build something that's both functional and interesting to look at.
Cheap DIY Dice Tower Plans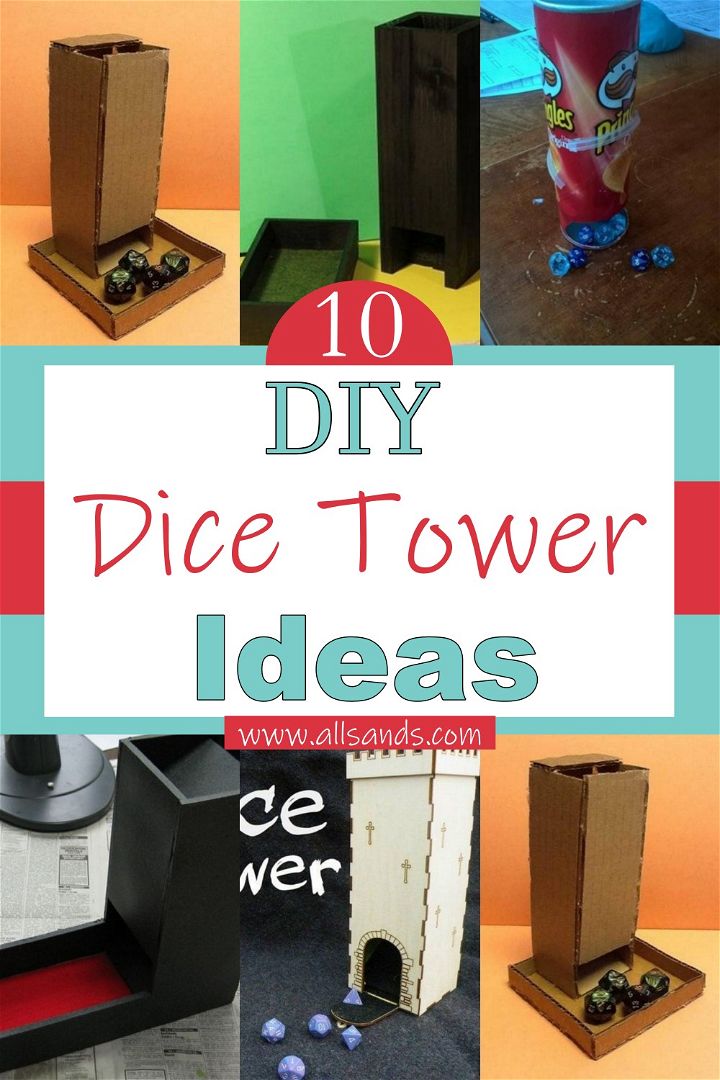 Dice towers enhance tabletop games, but finding the right one can take time and effort. There are so many options in size, color, and materials that it can take a lot of work to know where to start. The benefit of building a dice tower yourself is that you can make it exactly how you want it. You can match the wood to your table or use a non-traditional material like plexiglass or metal. These Dice towers are a great way to make your game look more professional and fun. The best part is that they're easy to make and don't require special tools or skills. These free DIY Dice Tower Ideas will help you create your personalized tower.
Benefits of DIY Dice Tower Ideas
The dice tower is one of the essential elements of a board game. It doesn't matter if you are playing with friends or family; you need to have a dice tower that is convenient and easy to use. There are many different ways for you to make your dice tower. Here are some of the benefits of DIY Dice Tower Ideas:
It can be customized to fit your needs.
You can make it out of materials that are available around your home.
You will save money by making it yourself instead of buying one from the store.
Make Your Own D&d Dice Towers
Build a dice tower! If you like to play Dungeons & Dragons and looking for a good dice tower to use in your tabletop games, here is a super easy and inexpensive way to make your dice towers. It took a lot of work, but they made the games feel more immersive! All you need are supplies, like acrylic or cardboard and glue, and tools like scissors/ruler/pencil. So let's get started!
How To DIY Dice Tower
This simple DIY dice tower can be made from cheap materials. It will keep your dice from rolling off the table or over the floor. A quick and easy woodworking project that will take you a couple of hours, or less with a jigsaw and some sanding, it's perfect for those rainy weekends. You can customize it to fit the color scheme of your game room. This is easy to make and fun for all ages. The video tutorial will help you to build a dice tower step by step.
Formboard Dice Tower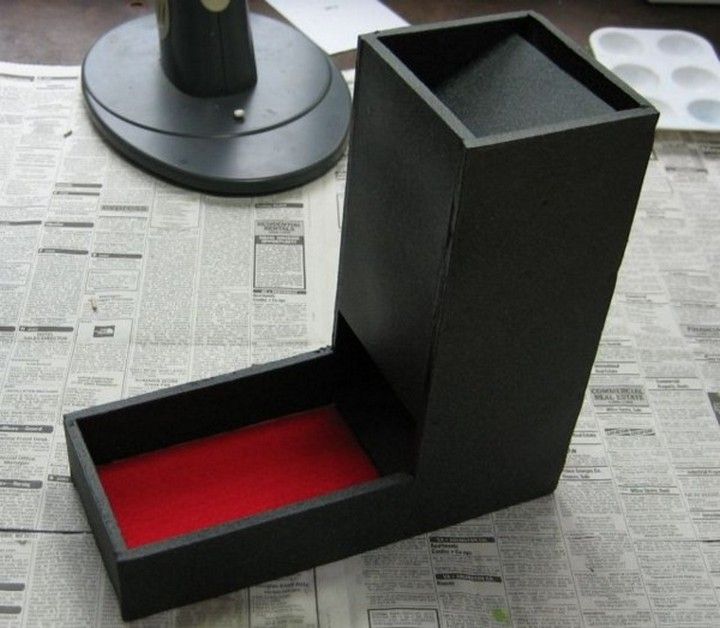 Wouldn't it be nice if you could easily keep your dice on the table while making rolls completely random? This Formboard Dice Tower instructable will show you how to make a dice tower that is fun to look at and sturdy enough to survive an off-the-table drop or two. It's easy to make, sturdy enough for frequent use, and adorable! It requires supplies found in almost any hardware store or Walmart. You will need a foam board, toothpicks, a hot glue gun, and a felt.
DIY Book Dice Tower
Are you looking for a cool dice tower to store your dice? How about making your dice box from a book like this DIY Book Dice Tower? This DIY book dice tower is easy to make, yet it's the perfect addition to your favorite tabletop game. The project requires only a few supplies, including a small box, foam board, and rolls of decorative paper. Easy instructions in this video will guide you through making this dice tower so you can enjoy it at your next Dungeons & Dragons or other tabletop RPG sessions.
You can also see: DIY Dice Bag Ideas
How To Make A Round Dice Tower
This A Round Dice Tower is a simple DIY project to help you create a cool dice tower from fundamental materials. You need some cardboard, foam to make the bricks, and a flower pot! Using your creativity to make them as fancy as possible or in any patterns is easy. They are great for any RPG gaming as well as board games. It is a perfect gift for kids who love board games or adults.
DIY Dice Tower Plan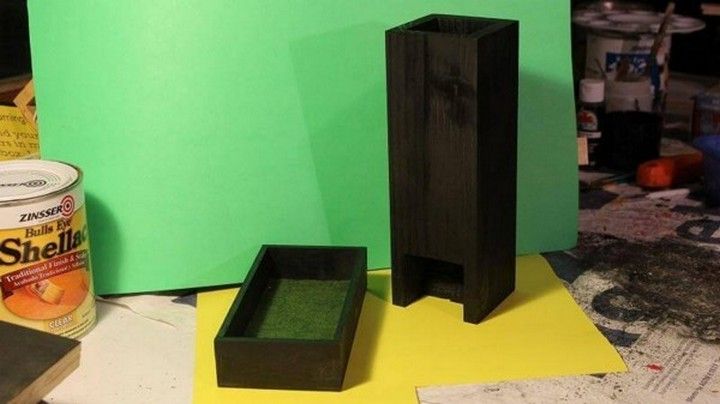 The materials needed to build this dice tower include two pieces of framing lumber, plywood, box joints, and glue. The pathways and alternating platforms were made, and the dice tray is made from plywood underlayment. All the cutting done in this project was made from an X-carve CNC router. It is a simple, fast, and cheap project.
You can also see: DIY Beyblade Stadium Ideas
DIY Dice Tower Cardboard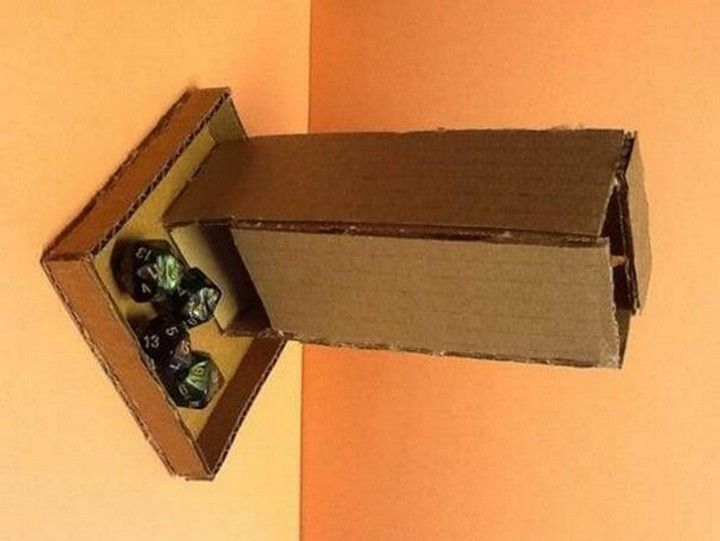 The Dice Tower is one of the essential elements of any board game. This tutorial will show you how to make a cardboard dice tower for tabletop games, with step-by-step instructions that walk you through the entire process. This fun project can quickly be completed within an hour or two using materials found around your house. This project is simple enough for the youngest crafters to make with some help from an adult, but it's also challenging enough for older crafters who like a challenge. This DIY Dice Tower Cardboard project has been cleverly designed to make assembly quick and easy, so you'll enjoy randomness in no time!
Low Budget Dice Tower DIY
If you are looking for a budget dice tower that will not require many resources or time to build, then this Low Budget Dice Tower DIY is the perfect project for you. This is an easy-to-build, low-budget dice tower made entirely of plywood and glue, making it perfect for a game night at home. The box has a secret compartment to hide the dice, making it ideal for kids' parties. Assemble the pieces, glue them together, add the pieces of your choice and you're done!
DIY Dice Tower Pringles
Are you looking for a creative and fun project? Build your own DIY Dice Tower so you can roll the die anytime! This dice tower makes an excellent present for family and friends. This DIY dice tower might be the perfect addition to your gaming shelf. With a tight-fitting lid and alternating platforms, it can help keep your dice in play. It's also a unique aesthetic, so your gamer friends will be impressed by your handiwork!
Homemade Dice Tower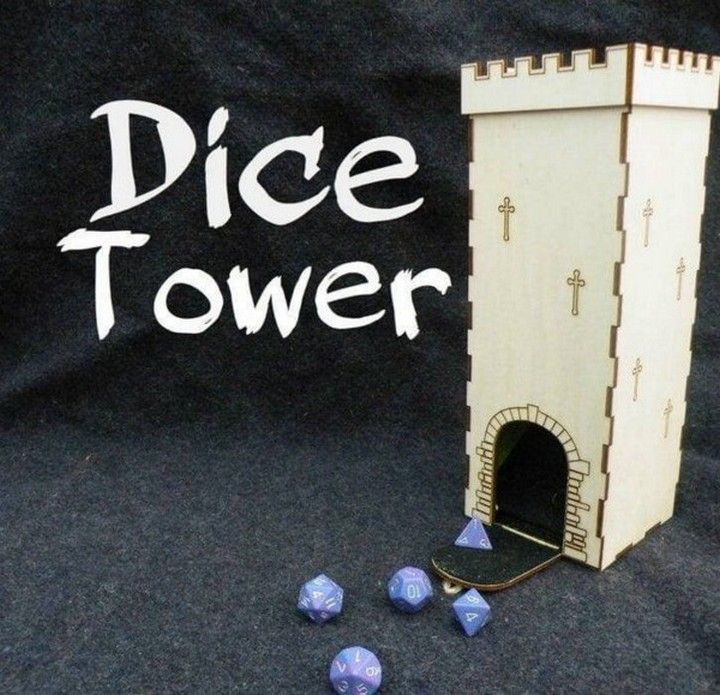 The perfect dice tower for your favorite games and rolling out battle results! This DIY project combines interlocking squares and cubes to form a box that rolls dice as they fall through. Choose any wooden materials you like and make your beautiful dice tower. It's a great way to quickly and neatly roll your dice to keep the action flowing. We believe ours is the best-made, most beautiful dice tower on the market. To make it in your favorite color or size, just let us know when ordering!
DIY Dice Tower Pringles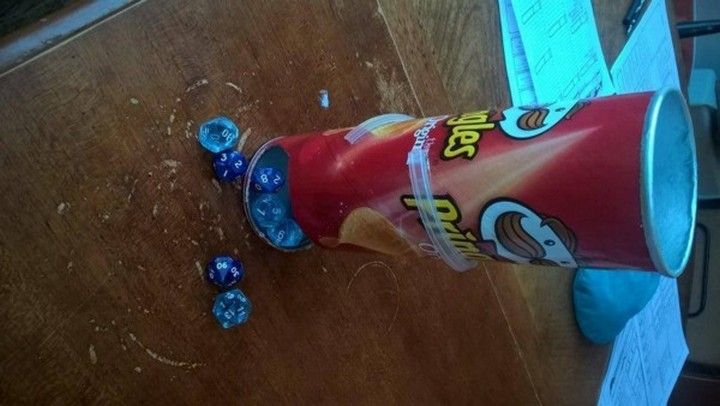 The dice tower is a great way to play dice games, add excitement to your gaming experience, and maximize the fun. But if you're looking for something unique, you can make a DIY dice tower with items you already have. With simple and inexpensive materials, you can make a dice tower in minutes, which only costs a few dollars. The design is simple and easy to follow, requiring only a plastic cutter, a plastic strap, and a Pringles can. Once you have your DIY Dice Tower ready, the next time you play Dungeons & Dragons with friends or use it with your favorite board game or puzzle, you'll amaze everyone!
How To Make A Dice Tower
Dice towers are a great addition to any game, but making your dice tower can be a lot of fun. With these instructions in the video, you can create an attractive and functional dice tower that'll make your gaming sessions more enjoyable. This is a simple project, and it can be customized to your liking by choosing the wood color and the tower's length. All you need is a few household supplies, some wood and glue.
How To Make A Castle Dice Tower
A Castle Dice Tower is a great kid-friendly DIY project but a fun activity for adults wanting to try their hand at making something with their child. Choose what you want the towers to look like and start creating them. This video tutorial will show you how to make your castle dice tower from items you might already have around the house or purchase at an affordable price. All you'll need are empty Pringles and cereal cans, glue, spray, insulating foam, and craft knives. With this simple design, you can safely roll your game and never worry about dropping your dice.