Coat racks are an essential part of any entryway. They offer a place to hang jackets, bags and other items as you enter the home and help unclutter the area by giving you a designated spot for your belongings. Many DIY coat rack ideas make it easy to build one for yourself. Some coat racks can be made from simple materials, like wire hangers or dowel rods, while others require more time and skill. These projects each have their unique design, but the concept remains the same: they are all functional coat racks that can make your home look great.
Easy DIY Coat Rack Plans

Coat racks can quickly help your space look more put together. While it's true that some of the most stylish coat racks are the ones that come from a store, it's also true that a coat rack can be just as stylish if you build it yourself. Here are some unique DIY coat rack ideas to inspire you. You can find all sorts of things around your house to use as a coat rack, like the legs of old chairs or pretty pieces of wood and metal that you can turn into a custom-made coat rack. Look through these pictures and get inspired for tips on making your DIY coat rack!
Benefits of Do It Yourself Coat Rack Ideas
DIY coat racks are perfect for any room in your home or office. They're a great way to save space and add some personality. Plus, they're easy to make! 
Here are some benefits of creating your coat rack:
Save Money:

 Homemade coat racks provide an inexpensive way to organize your space without breaking the bank. You can create a functional piece of home decor at no cost if you have a few extra minutes and some basic supplies from around the house.

Customize Your Style:

 No matter what style suits your tastes, there's sure to be a DIY option that does too! From rustic wood pieces to modern metal designs, plenty of styles are available for every taste.

Get Creative:

 It's easy to get creative with DIY projects because there are many possibilities! You can use anything from reclaimed wood planks to metal pipes in unique ways to create functional pieces.
Modern Free-Standing Coat Rack
This DIY Modern Coat Rack provides its owner with a unique, eye-catching piece of art that provides functionality. Made from recycled wood, the coat rack is easy to assemble and features a sleek design. This coat stand is easy to build and perfect for any home. The wood is smooth, and the design is simple, making it the ideal addition to any room. The video tutorial shows you how to build a simple yet modern coat rack in just one hour.
DIY Coat Rack with Shaker Pegs
This DIY Coat Rack with Shaker Peg's video tutorial will teach you to make loveable coat racks for your wardrobe to make it more stylish. The pegboard coat rack features classic shaker pegs and wood for the base, making it sturdy and attractive. You can paint the wood a fun color or leave it as-is. This is also a great project for beginners!
DIY Wall-Mounted Coat Rack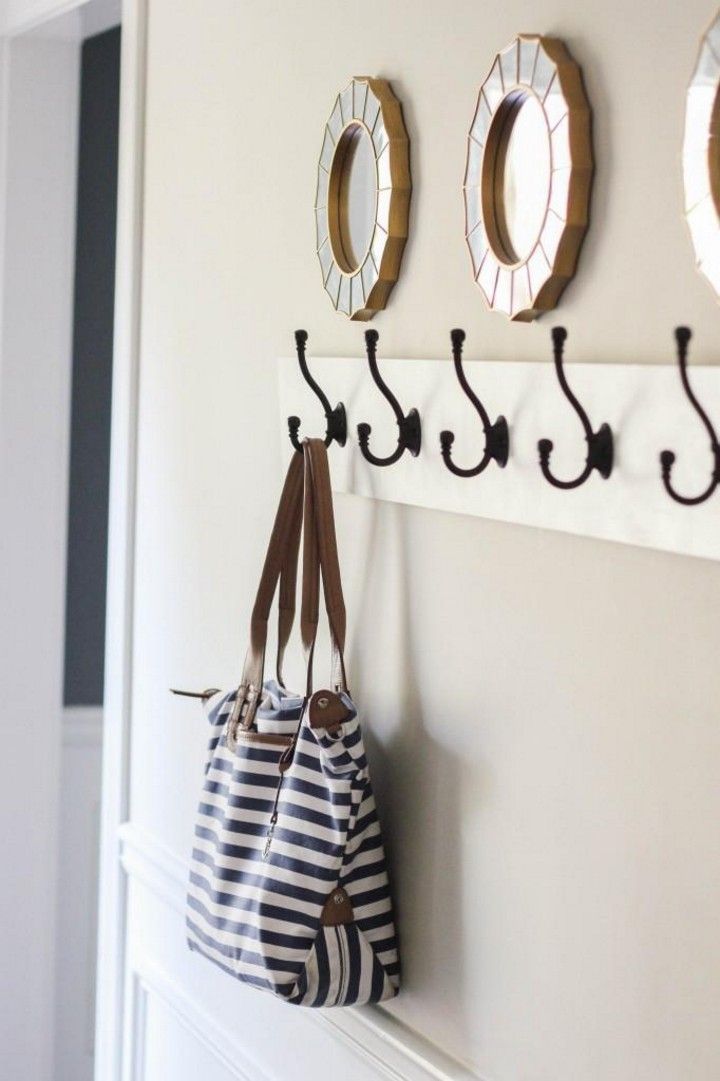 Are you looking for a clever way to hang coats and hats without taking up floor space? This wall-mounted coat rack is perfect for any room! This DIY Wall-Mounted Coat Rack is easy to make and can be customized with as many or as few hooks as you like. Follow along with this tutorial to learn how to build this coat rack using an inexpensive 1×6 piece of wood, coat hooks, a drill, a miter saw and a foam roller. With this DIY wall-mounted coat rack, you can create unique and inviting storage for your home.
DIY Wooden Dowel Coat Rack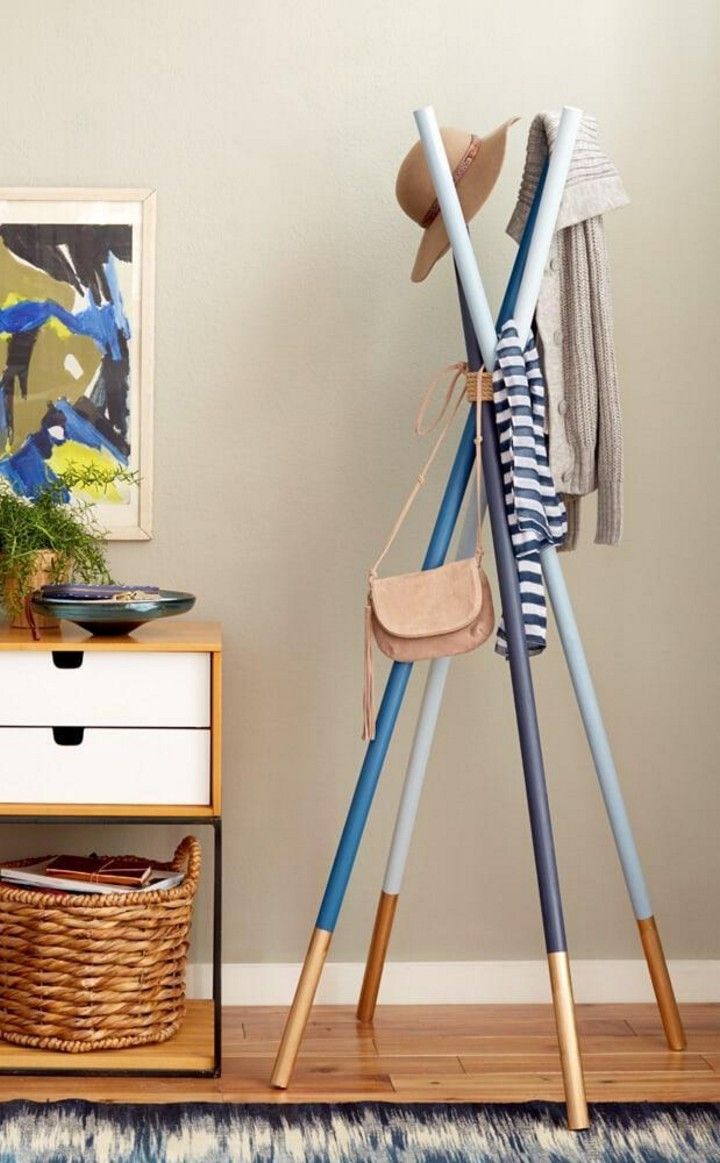 This DIY wooden dowel coat rack is an easy and cost-effective way to create extra storage in your home. This stylish design is perfect for hanging coats and scarves to holding hats and other items. It's straightforward to make and only costs a few dollars. The poles can be found at your local hardware store or home improvement store and take no time to paint. Then tie them together using a rope.
You can also see: DIY Hat Rack Ideas 
DIY Natural Branch Coat Rack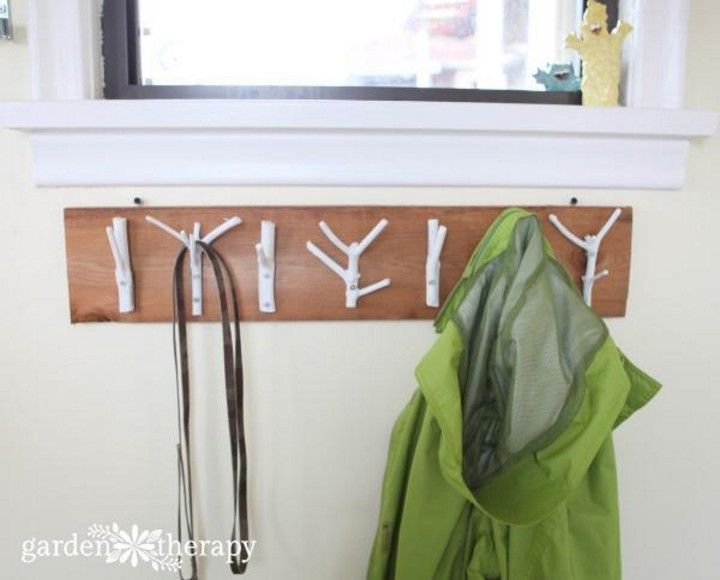 This DIY natural branch coat rack gives your bedroom decor a unique and rustic touch. This rustic natural branch coat rack is a vintage chic design that helps you display your coats and accessories in style. The process is simple: cut branches from your backyard or the local forest and drill pilot holes. Then screw these branches into a cedar plank. Finally, paint them to match the rest of your bedroom furniture. It's easy to make and uses minimal materials, but it provides ample storage space!
DIY Coat Rack From Rustic Shutter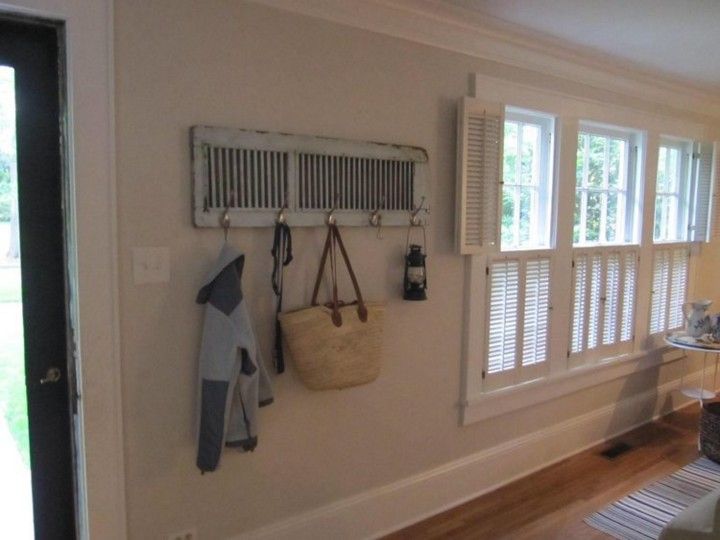 A coat rack is a great way to add style to your decor and make your home more functional. This project will show you how to transform old shutters into a rustic-style coat rack that you can use in a hallway, mudroom, entryway or even indoors. It's made from rustic shutters, hooks, and screws. It has a place to hang every coat, hat and scarf with ease. This coat rack is a project you can do in just a couple of hours. It's the perfect accessory to your rustic farmhouse decor.
DIY Coat Rack Organizer Shelf
Get organized with this DIY Coat Rack Organizer Shelf. Great for the entryway, bedroom or living room, it's perfect for collecting your keys and sunglasses while they're off your neck. The storage shelf hangs easily on any wall, and the hooks are great for hanging coats or bags on display. This DIY-friendly project may require some carpentry experience; however, the finished product will be great for holding your coats, scarves and hats.
DIY Dowel Rod Coat Rack
Making a coat rack from dowel rods is a practical and affordable DIY project. You'll need three varied sizes of dowel rods and a few other supplies to build this coat rack, which can be used freestanding. This simple yet effective project can be completed in just a few hours. The dowel rods are attached to the base with pipe flanges and pipe nipples, so there's no need to drill any screw holes. This DIY coat rack looks great in the entryway of your home.
DIY Giant Minimalist Coat Rack
Are you looking for a quick, easy and affordable coat rack? Then this DIY Giant Minimalist Coat Rack is perfect for you! This coat rack is simple, fun and can be made any size. You can create this easy DIY Cost Rack with just one sheet of plywood, screws, a goal roller, tape and pieces of wood! Whether you're working on your home office or a simple DIY project for the house, this is an easy project that anyone can make.
DIY Modern Concrete Coat Rack
This coat rack is a great way to use an unused corner in your room. With a modern design and concrete base, it has plenty of space for hanging jackets, hats and bags when you come in from the rain. It's a great way to add a splash of style to your entryway, mudroom or foyer. Using simple concrete blocks, pegs, and wooden dowels will make it easy to make your own and customize it for your home. With this detailed DIY Modern Concrete Coat Rack plan, you can build a coat rack that is perfect for any home.
DIY Chevron Coat Rack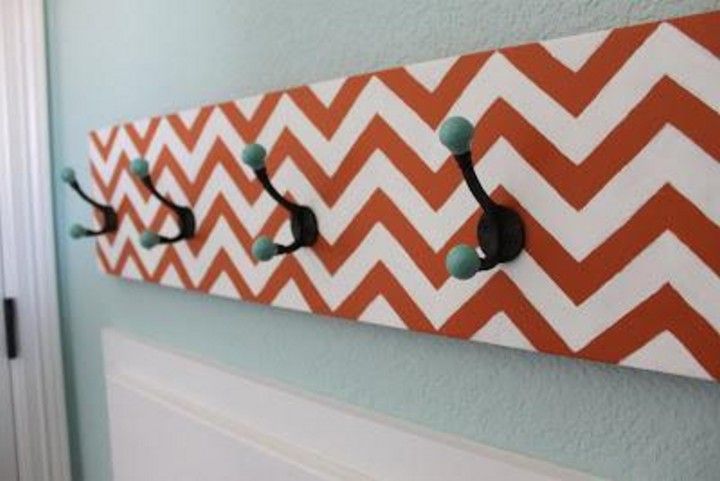 Get organized with this super-cute Chevron Coat Rack! It's a great way to display your winter coats and scarves and keep them off the floor. The design is super easy to create but will give you something extra that shows you're the type of person who takes pride in her home. This DIY coat rack is a fun project. If you love the chevron, chances are you have some fabric with this graphic pattern lying around your house that could use to make a coat rack like this one.
DIY Coat Rack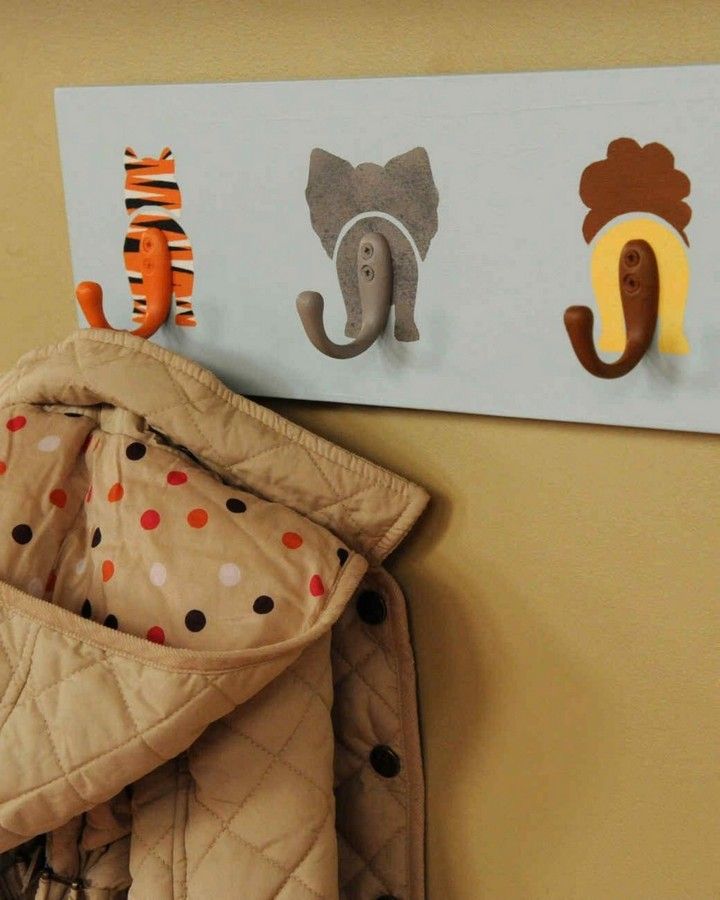 Make this DIY coat rack a cute addition to any nursery with our printable template. Just print, cut, and tape on the base coat of your choice. You can use a blue or pink background if you're looking for something gender-neutral, or add some fur to give it a more animalistic look! Paint the base coats brown, gray, or white, then add the fur with the stippling brush. It's perfect for adding a little bit of texture to make your creatures appear more lifelike.
Coat Rack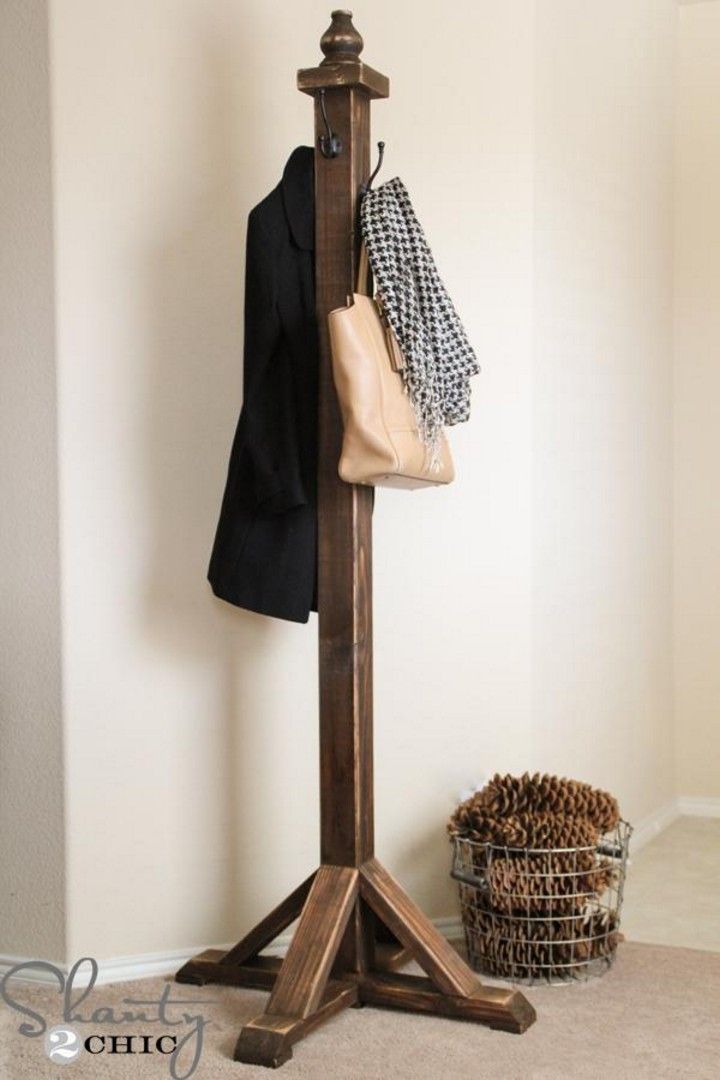 This coat rack is great for entryways, mudrooms storage or bedrooms. Made from found pallets and recycled goods, it's an eco-friendly piece of furniture that you can quickly build yourself! This DIY coat rack is easy to assemble, and you can paint it however you like. Not only will you have a stylish, functional coat rack for your home, but you'll also get some new skills under your belt. This DIY coat rack is sure to be the life of your home and turn heads wherever you go!
How To Hang A Coat Rack On The Wall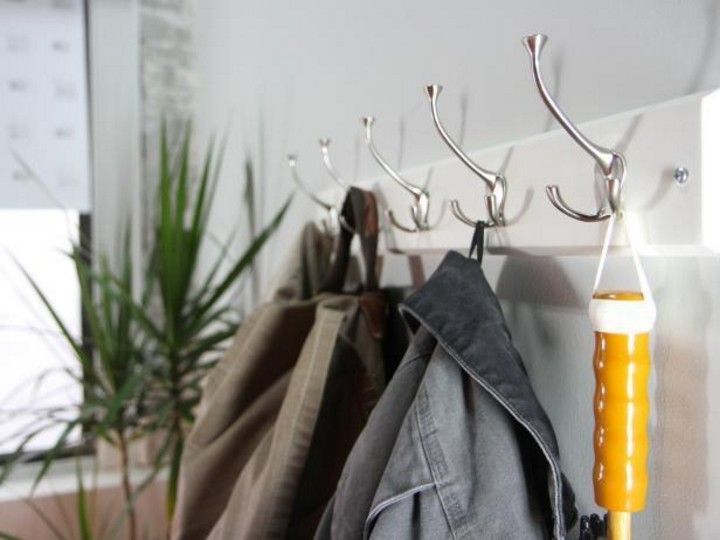 A coat rack is an essential part of the home. It helps you keep your living room tidy and organized while providing easy access to everyday items. If you want to get the most out of this practical piece of furniture, here's how to hang a coat rack on the wall. First, you'll need to find a spot for the coat rack, which ought to be as far away from windows or doors as possible—ideally, at least 10 feet away. Next is finding studs with a stud finder, drilling pilot holes and hammering in drywall anchors on either side of where you plan to hang the hook rack. Once installed, screw hooks and hung your jacket!
DIY Modern Coat Rack
With this simple DIY project, you can quickly create a functional and stylish coat rack for your home. With this coat rack, your home will look more stylish and modern than ever. All you need is two pieces of white oak, screws, and hooks. This DIY project can be completed in just a few hours and requires minimal tools like a tape measure, glue, pencil and, of course, a planer! The planer makes it easy to get the perfect thickness for joining the boards to make one long panel that serves as the back of the coat rack. Glue, paint, and screw the pieces together to make your custom coat rack that doesn't cost an arm and a leg.
How To Make A Coat Stand
Coat racks serve two handy functions. You are keeping your home tidy and displaying your style! This DIY coat rack is simple and can accommodate all clothing sizes. Here is a simple design to make it with PVC pipes, L connectors, T connectors, and paint. The plastic is lightweight, durable, easy to cut and assemble, and inexpensive. After priming the pieces, paint them your desired color until they are dry.
How To Build A Modern Coat Rack
If your entryway could use a little extra space for coats, hats, and keys, this video tutorial will show you how to make this modern coat rack from wood. In just a few hours, you can make your design statement. This DIY Modern Coat Rack project is perfect for any décor and saves space by taking over unused space. The wood slats make it easy to attach hooks of varying sizes from which you can hang jackets, shirts or scarves.
DIY Handmade Coat Rack
Handmade Coat Rack is a stylish way to organize your coats and hats. This DIY Handmade Coat Rack project is easy to make but will set your entryway (or living room) apart from everyone else's. With a DIY-friendly design and budget-friendly price point, it's the perfect addition to any room in your home. You can make this coat rack in a few steps. Start by staining two 1×6 planks, then space the hooks evenly and attach them to the planks with screws. Mount the coat rack on the wall with wall screws.
Rustic Coat Rack DIY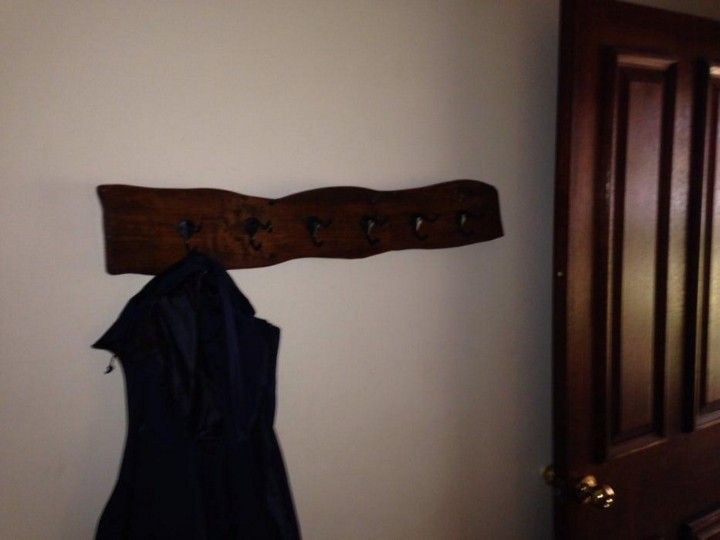 If you love rustic decor but don't want to spend a fortune on costly new furniture, this DIY coat rack is an excellent way to save money and add a little character to your decor. This project takes pallet wood and transforms it into a rustic coat rack. It's the perfect way to repurpose unwanted wooden pallets and add character to any entryway or mudroom. They're built with six hooks to hang your coats or scarves (or any other items that need to be turned in a group).
Industrial Coat Rack DIY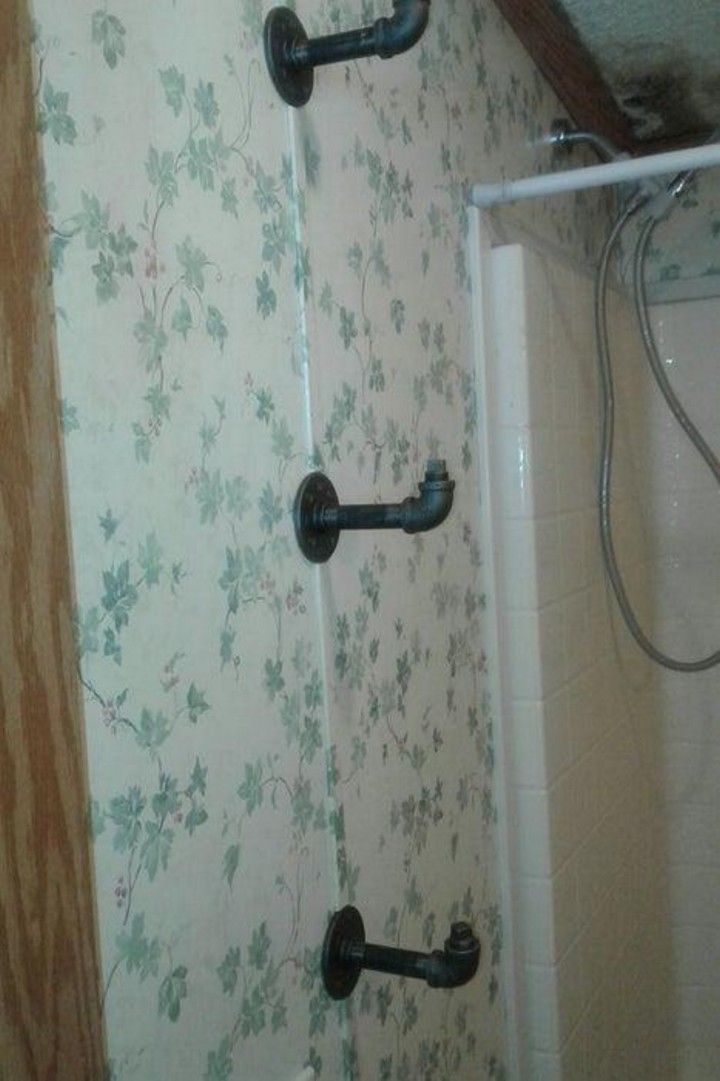 Are you looking for a way to save space in your closet? The Industrial Coat Rack is perfect for you. The Industrial Coat Rack DIY is also great for using the area behind your bedroom door. This is an easy DIY project to create an industrial atmosphere at home, in your office and store! To make this coat rack in your living room or bedroom, you need some pipes and fittings. The assembly process is simple, requiring the right amount of time and effort. This easy step-by-step tutorial will ensure that you get clean lines on any project you tackle in your home.
DIY Pallet Coat Rack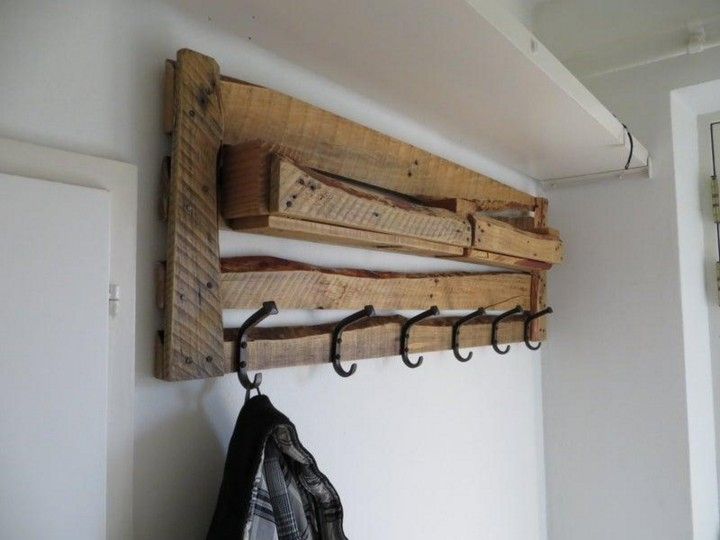 Are you interested in creating your coat rack? Don't waste your time; follow this tutorial, and you will build a stylish coat rack at home. With just a few pallets, some steel and hooks, you can create a simple coat rack for your entryway. They do not get rotten quickly and will serve as a sturdy shelf for a long time. This DIY pallet coat rack is simple enough to make, but the result looks fabulous! This project will take about an hour from start to finish, with most of that time spent assembling the shelves.
Dinosaur Coat Rack DIY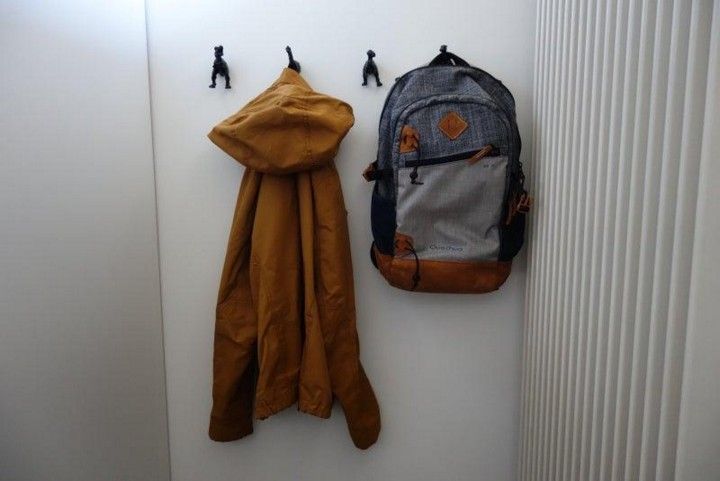 This coat rack is an easy DIY project to add fun color to your entryway and hallway. Just grab some plastic dinosaur toys, long screws, plaster and paint in your favorite colors. This Dinosaur Coat Rack DIY is a fun and easy way to keep all your coats organized. This coat rack is great for kids, too; it's sure to be a favorite spot where they can hang their hats, scarves, and jackets. It also makes an excellent gift for friends, family members, and children alike.
Modern Coat Rack Build
This DIY coat rack will add a modern touch to your entryway or mudroom. It's sturdy enough for all your coats and makes an excellent place to hang umbrellas, bags and other valuables. This modern coat rack is something you can build in an afternoon with simple tools. It requires minimal materials and can be assembled in the evening. Using a wooden sheet, glue and a saw, you can build this coat rack without spending much money.
How To Build A Wall-Mounted Coat Rack
Everyone loves a good coat rack. It gives your entryway character, instantly adding a little personality to your home. This DIY wall-mounted style is simple to build and provides valuable storage for outerwear. No more excuses for being messy; mount this great wall-mounted rack. It's super easy to make and looks great in your entryway. You need wood, hooks, screws, staining and finishing products, and mounting hardware. And once complete, it will be the room's focal point.
DIY Accordion Coat Rack
Want an easy way to store your coats? This diy accordion coat rack is a simple yet elegant solution to help you organize your entryway. This DIY Accordion Coat Rack is a fun craft project that adds style and function to any room. It's made with durable materials, is easy to assemble, and requires minimal tools. You won't believe how much closet space this innovative design can add. Use these step-by-step directions in this video to create this project in a couple of hours. It's easy to customize with your paint or stain color, and the wood will weather over time, creating a beautiful patina.
How To Make A Modern Coat Rack
This modern coat rack is a simple, functional addition to your home. Creating a coat rack is a great way to utilize your leftover wood pieces. To make this coat rack, you will need a power drill, wood glue, sandpaper or sander and paint. This simple design makes use of metal knobs and dowel pegs that are connected with adhesive. The metal knobs add a modern twist that will complement your decor perfectly. With this easy DIY tutorial, you can create a coat rack that fits your style and storage needs.
DIY Simple Coat Rack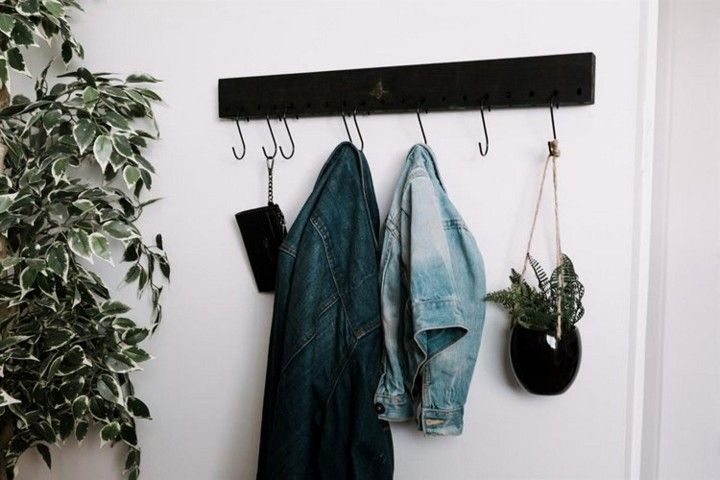 This is the perfect project if you want a simple coat rack that can build in a day. It's never been easier to make your DIY coat rack when you start with this simple tutorial! Follow these instructions, and you will have your simple coat rack. Use a pre-made 2×6 and drill holes along the length for wall mounting, then reshape the piece to fit your desired size before adding hardware. Attach hooks using screws and then mount them on your wall or door. The best part: It looks just as good with your coats and hats hanging on it as it does by itself.