Are you looking for a new way to spice up your home without spending much money? These DIY shutter ideas will help you do just that. They are easy to make and can be used in any room and budget. You can find most of the items needed to complete these DIY shutters at your local hardware store. From shutters made out of pallets to shutters made out of simple wood, these unique ideas will keep you from spending hundreds of dollars on brand-new blinds and curtains.
Homemade DIY Shutters Ideas For Cheap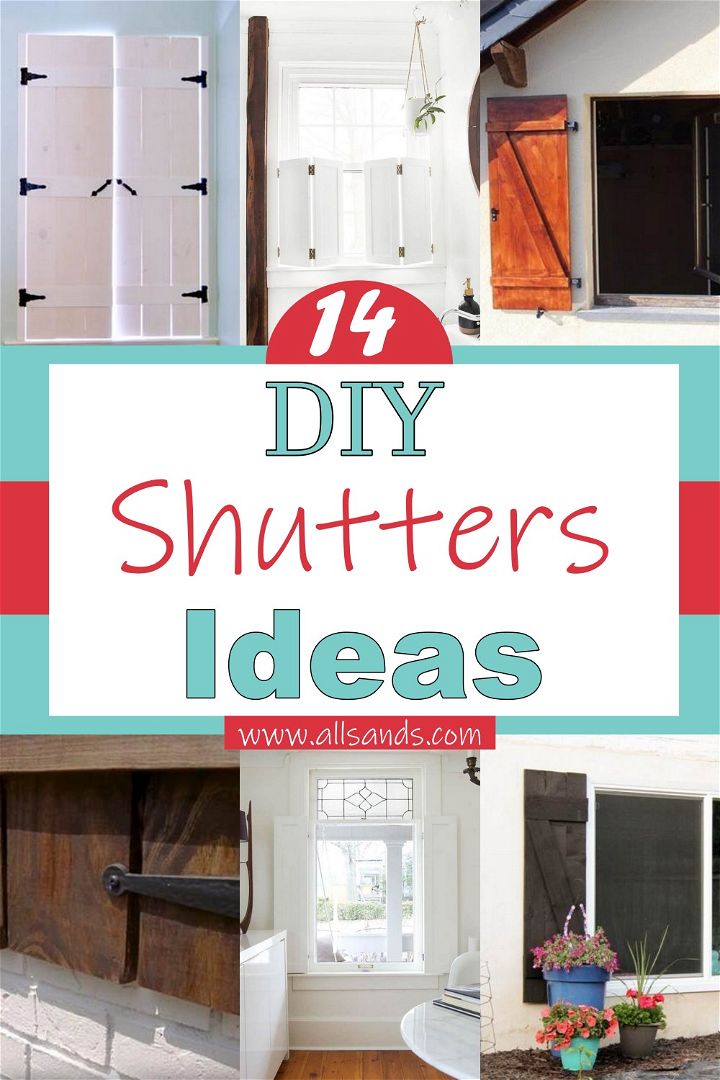 Shutters are a classic finishing touch for any room in your home. If you're looking to dress up your interior design with DIY shutters, the great news is that it's one of the easiest projects you can tackle. Here are some DIY shutter ideas that are perfect for a beginner at woodworking or someone with more experience looking to add some personal touches to their house. These Shutters are a great way to add a decorative element to your home and can also be functional. By adding them to an exterior wall, you not only get the added benefit of extra privacy and sun protection, but in some cases, you also can help keep your home cooler during the warmer months.
Benefits of DIY Shutters Ideas
If you want to save money and do it yourself, then DIY shutter ideas are best for you. There are many benefits of DIY shutters ideas, which are as follows:
Cost Effective: The most important benefit is that it is cost-effective. When you take the help of professionals, they charge a lot of money for their services. But when you do it yourself, you can save a lot of money and make your home look elegant and stylish.
Time-Saving: Another benefit is that it saves time. You do not have to wait for long hours or days to get your work done by professionals, as they take more time than expected.
You will learn: DIY shutter ideas also teach you how to do things independently without relying on anyone else. This gives self-confidence and pride in your work and your personality, which cannot be achieved by doing anything or depending on others all the time.
Simple DIY Shutters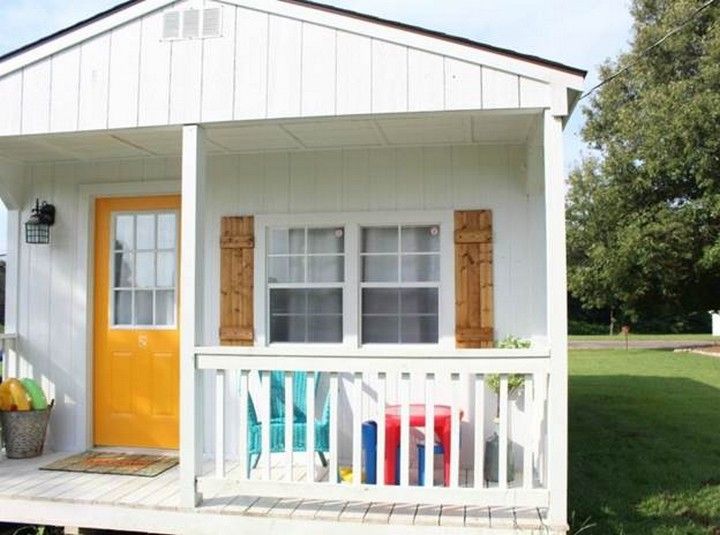 Simple DIY Shutters are easy to make and use the same building materials you buy from a store. The key to success here is using good quality materials, like cedar lumber, especially for the exterior. It's easy to build these shutters without plans. It can be done with simple geometry - no need for complicated math calculations! Building such a simple item in your home will give you satisfaction at the end, especially knowing that you saved money doing so."
DIY Wood Shutters Under $40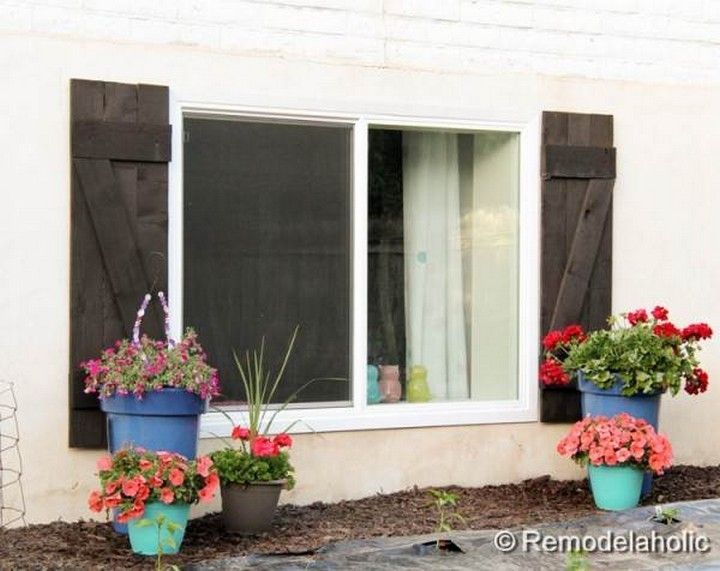 If you're looking to save money and need a way to update your home, this DIY Wood Shutters Under $40 tutorial is just for you. With only a few materials, you can make these DIY wood shutters in your homes that are very versatile and make for a great decor piece. It will also be easy on the wallet. The materials needed to make this DIY wood shutter cost less than $40, which is much cheaper than what you would spend on a brand-new one.
How To Make DIY Shutters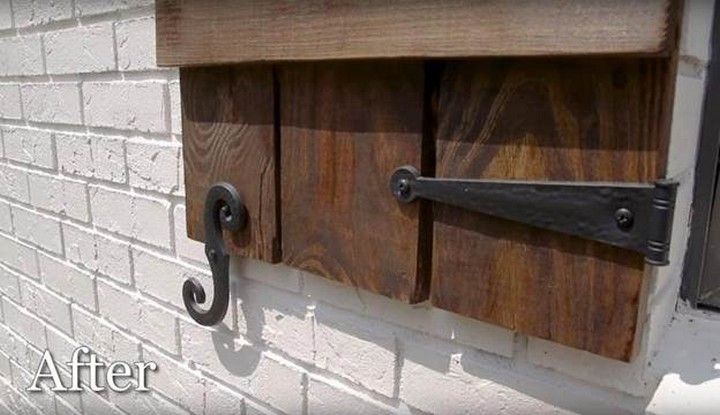 You don't need to spend big money to get custom-assembled shutters; you can easily make your own with little time and effort. Be sure to measure the width of your windows before beginning, so you'll know how wide the wood needs to be. Use these step-by-step instructions to make your shutters, which can be customized to fit any size and shape window. Once you've gathered your materials, follow these instructions for a simple weekend project.
How To Build Interior Window Shutters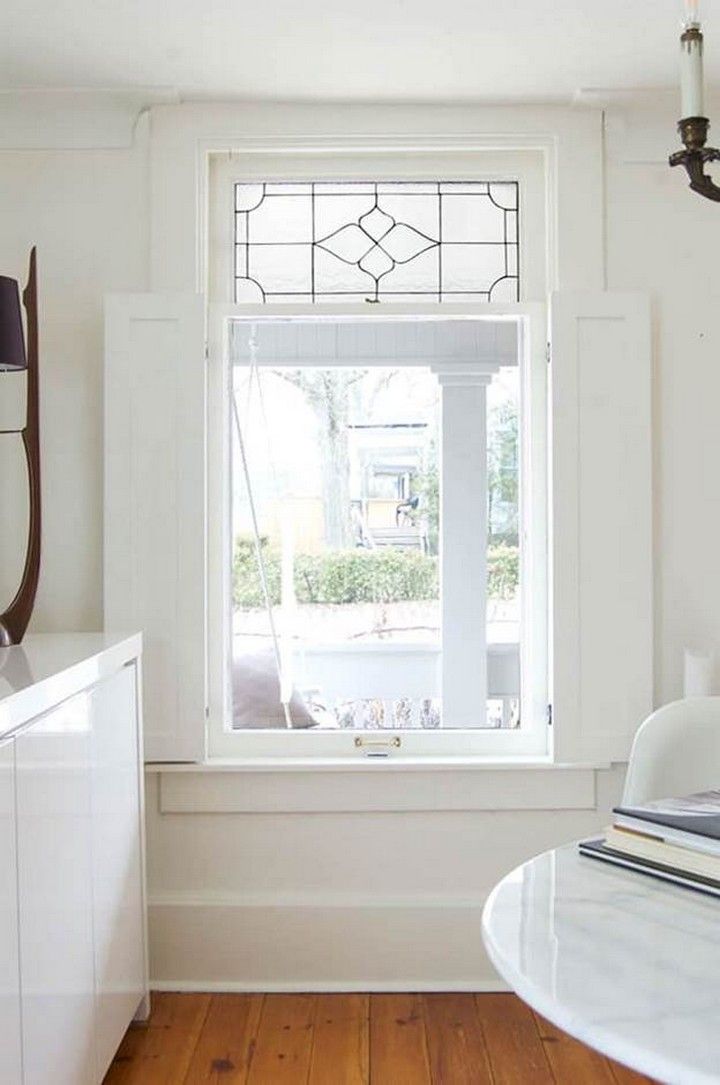 This How To Build Interior Window Shutters article will be a tutorial on building window shutters you can use in any homeroom. The design has chosen a basic interior window shutter that can be used as an alternative to drapes or curtains on most walls. These interior shutters are built from common home decoration and craft construction materials and should not require special tools or highly-skilled labor. This DIY window shutter project is simple, inexpensive, and beautiful!
DIY Interior Window Shutters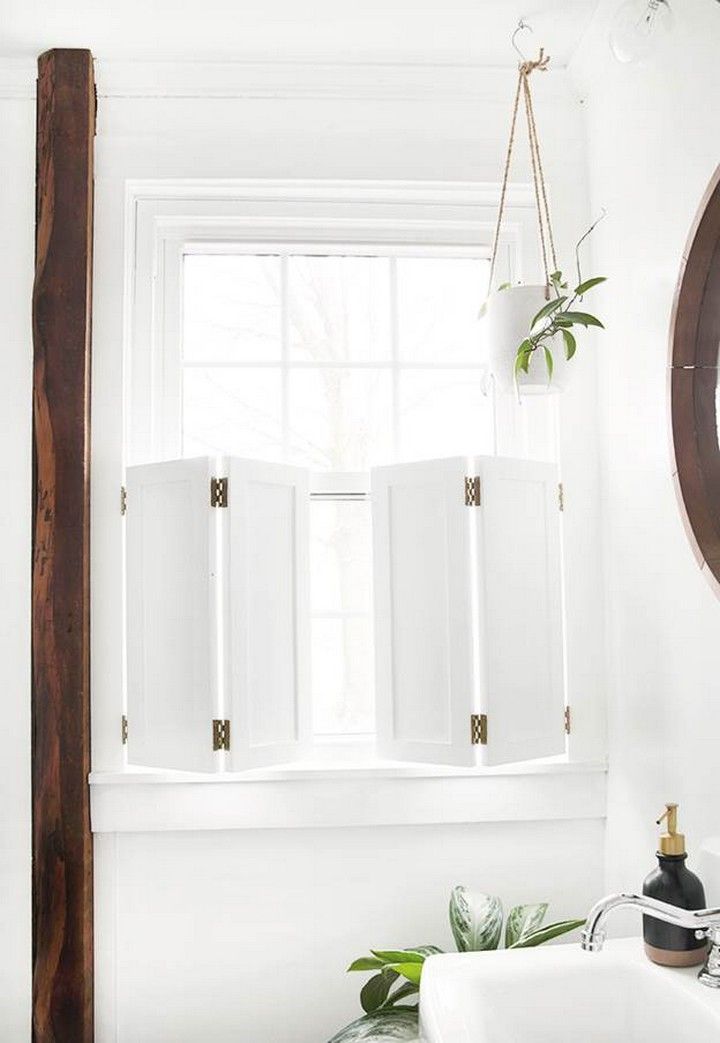 If you love interior decorating, you'll love this latest DIY project for your home. This craftsman-style window shutter will surely add that flair and style to your home which you've always dreamed of. Shutter window treatments are a practical and stylish way to set the mood in any room. Easily crafted from common, inexpensive materials, these shutters can be made for any size window! This DIY interior window shutter is easy and affordable and will also increase your privacy while allowing natural light in.
How To Build Plantation Shutters
If you want to save time and money on your project, how about finding a way to build plantation shutters yourself? It's not as difficult as you might think. Like most woodwork projects, there are several different methods for building window frames for your blinds, but here you will see one that is quick, easy, and inexpensive to create. This video will show you the whole process. The project isn't too difficult and can be done by someone with minimal carpentry experience. The material in this video is readily available in hardware and home stores and can be built at any skill level.
DIY 30-Minutes Cedar Shutters
This project is a good option for individuals who live in an apartment or have significant experience with home repair. This work takes minimum supplies and can be done by a single person. So, Enjoy the beauty of your home with these DIY Cedar Shutters. Simple to install, you can make it in various sizes to fit any window in the home. With this DIY tutorial, you'll be done in 30 minutes and enjoy the look of natural cedar.
You can also see: DIY Cedar Planter Box Plans 
DIY Farmhouse Style Shutters
This DIY project is the perfect solution if you enjoy the look of farmhouse-style shutters but live in an urban apartment. You will learn how to make a simple shutter that works on any window with glass panes. Whether you're looking to add character, privacy, and protection to your windows or want to make something interesting, these shutters are a great project for beginners and professionals alike. Or, If you've ever wanted to decorate your space like a farmhouse, here's your chance!
DIY Simple Cedar Shutters
Are you looking for a simple shutter for your window? Get some cedar boards and follow this DIY video tutorial to make one. This is perfect for beginners as well as experienced woodworkers. Use cedar wood to make your very own DIY shutters as you would like. When it comes to building furniture, the sky is the limit. You can build anything you want! All you need is some creativity and a little bit of elbow grease. This is something easy and can be done even by a beginner. You need to follow our video tutorial and make whatever you want.
DIY Indoor Shutters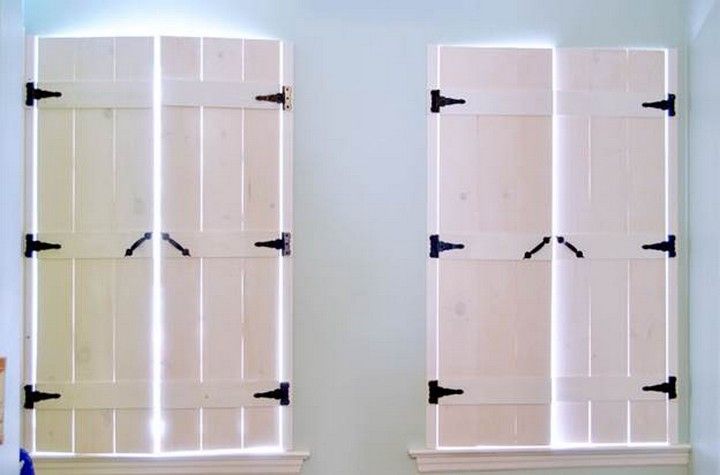 DIY indoor shutters! Create this beautiful DIY indoor shutter that you can use on any window, door, or anywhere in your home. These shutters look very professional and elegant and you can use them as a DIY project for fun or if you are searching for a new addition to the decor. This guide doesn't have many steps and is easy to follow to create this look yourself in less than an hour!
DIY Plantation Shutters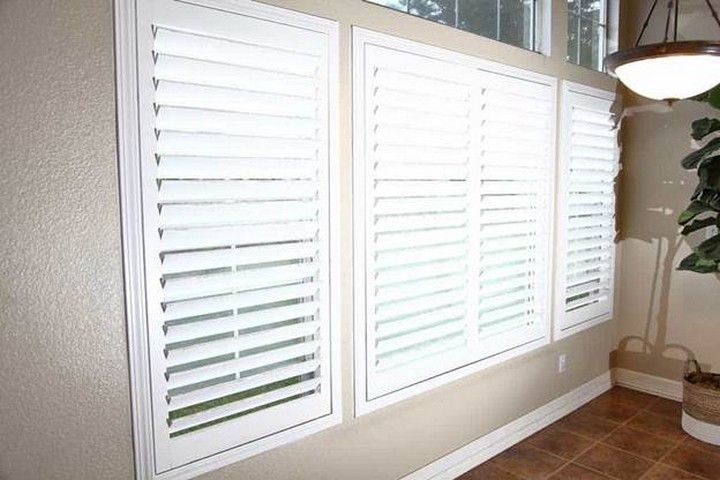 Plantation shutters are fantastic as they're easy to clean and light reacts beautifully. This DIY guide will show you how to install plantation shutters in your home. You'll learn the correct dimensions, step-by-step instructions, and helpful tips to ensure your plantation shutters are installed correctly. This great DIY project can transform any room in your home. These shutters are an easy DIY project; after building them once, you'll want to build them all over your house!
DIY Wood Shutters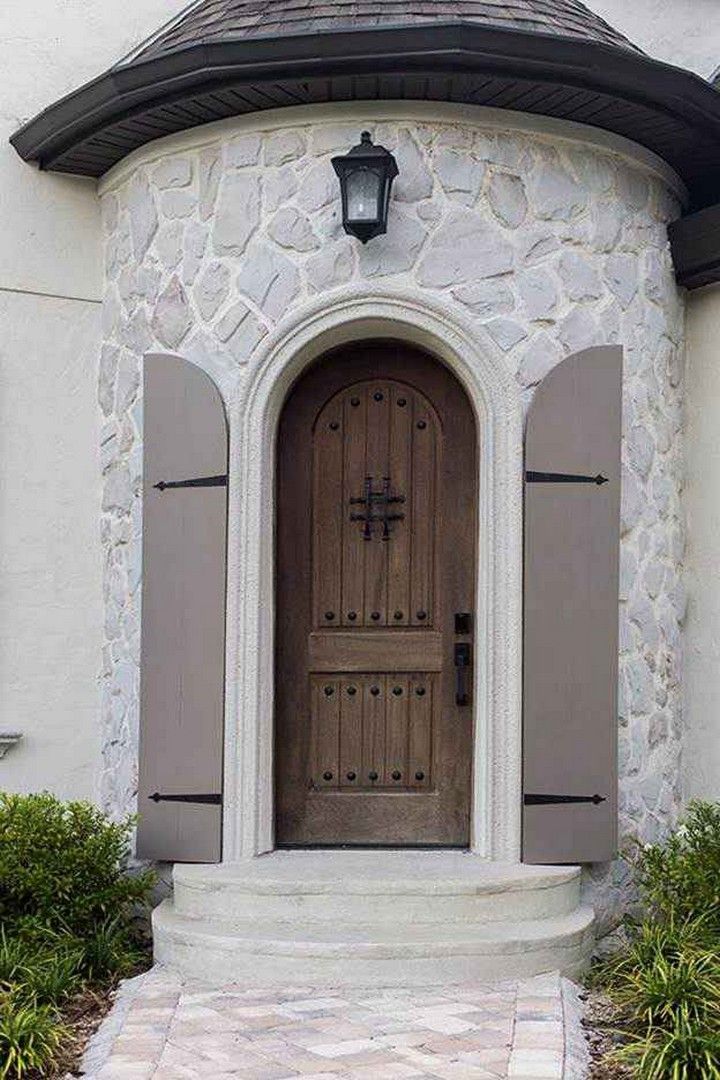 When it comes to DIY projects, there are no limits when it comes to creativity and innovation. Wood shutters are a perfect choice for any home or office needing an extra safety and security touch. So, These DIY Wood Shutters are a great project; it's easy and very satisfying. These shutters are a great alternative to expensive custom shutters. The wood used is inexpensive, and the construction method is simple and easy to understand.
Plantation Shutters DIY
If you want a stylish way to create privacy in your home, these plantation-style shutters may be exactly what you need! These shutters come in various colors and designs and can be easily installed by yourself. They provide a beautiful view from the inside out and an affordable solution to window shading. Here are Simple Instructions in this video to build your privacy and light-filtering shutters. Use them on your home or office windows, doors, hallways, and bedrooms. This innovative design can be used on interior or exterior sash windows.
DIY Window Shutters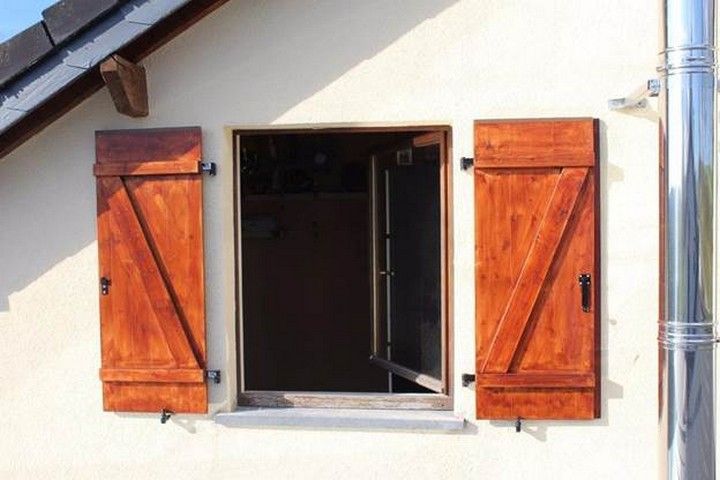 These DIY window shutters are the perfect addition to any home. They can completely transform the look of your windows and make them more unique. All you need is a power drill and some tools, which are easy to find around the house. This fun and easy weekend project doesn't require much time or funds! This guide is perfect for homeowners looking to save money on window treatments and DIY enthusiasts looking for an inexpensive way to add personality and style to their homes.