Planter boxes are a great option if you're thinking about growing a garden but need more space. They're much cheaper than building an actual garden bed and can help you grow multiple plants in a small space. These DIY cedar planter box plans will show you how to build your own using inexpensive wood and cedar fencing, which is both durable and beautiful. Since cedar fencing is high quality, these built-in planters will last for years. The best part is that these plans are simple and easy to follow. The hardest part may be finding the right tools and materials to get started, but once you do, you'll be ready to build one of these unique DIY Cedar Planter Box Plans in no time!
Easy DIY Cedar Planter Box Plans

What's the best way to dress up a home for spring? These planter boxes are a great start! The smell of cedar is unmistakable, and a simple garden box like this can be used to add a distinctive touch to any outdoor space. The cedar planter box comes in many shapes and sizes, from the standard rectangular version you're familiar with to an arched or slanted version with its unique character. The most basic of these plans include woodcuts and measurements, but the more intricate ones feature detailed diagrams and illustrations that show how to shape the wood planks into their final forms. The list below includes 12 DIY cedar planter box plans that offer different takes on this classic design.
Benefits of DIY Cedar Planter Box Plans
Cedar planter boxes are a great way to add character to your home. They're also a great way to add some greenery to your yard. While you can buy them at most garden centers, there's nothing like having a handmade planter box. It adds a personal touch you can't get from buying one at the store.
Here are some reasons why you should consider building your cedar planter box:
It's easy. You can be an expert carpenter to build your cedar planter box. The plans are easy enough that even beginners can follow them easily.
You save money. Building your cedar planter box will save you money since you won't have to buy one at the store or pay someone else to make it for you. In addition, if you already have some leftover materials lying around, this would be another way to save money on this project!
It's fun! Building something is always fun and satisfying when it's done right!
Build A Square Planter Box From Cedar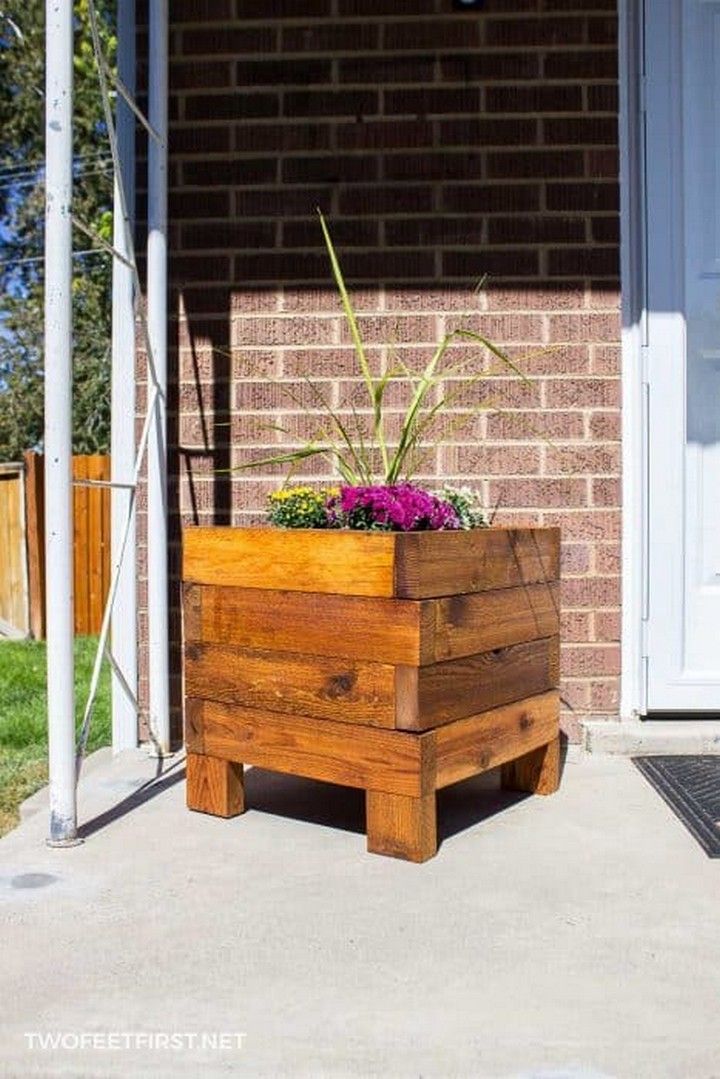 Cedar is known for maintaining its natural color and essential oils, making this an ideal plant box material. This DIY planter box is the perfect addition to your home or patio and requires minimal effort once the right supplies are gathered. The measurements can be adjusted slightly depending on the size of your pots! This simple planter design is also great for adding flair to your outdoor space. The planter is sturdy, and the cedar finish gives it a natural look that is perfect for organic and modern homes.
DIY Cedar Planter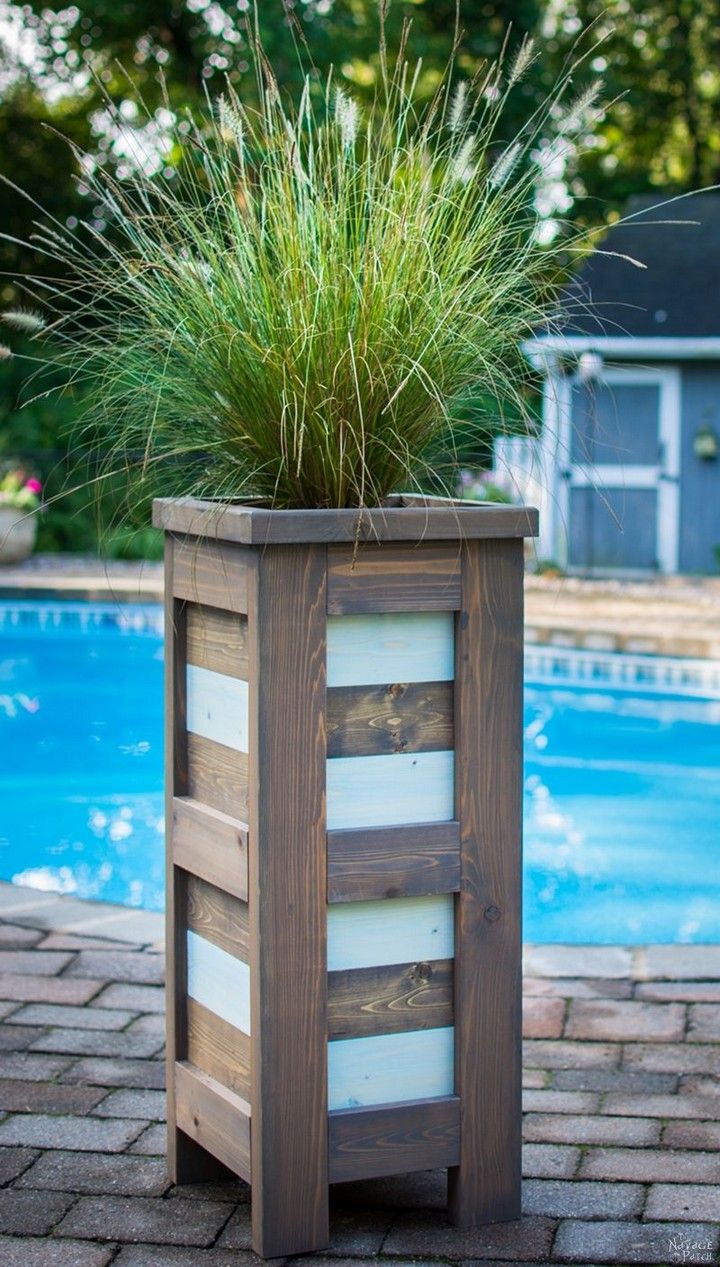 This planter box is perfect for adding some greenery to your home! The box is made of cedar, making it naturally rot-resistant and more robust than most other types of wood. All you need is a table saw, miter saw, Kreg jig, and wood glue to assemble this project. Beautiful and functional, this planter box project is easy to make and will impress your family and friends. With the help of our step-by-step instructions, you'll have your new planter up in no time!
How To Build A Planter Box Using Cedar Fence Pickets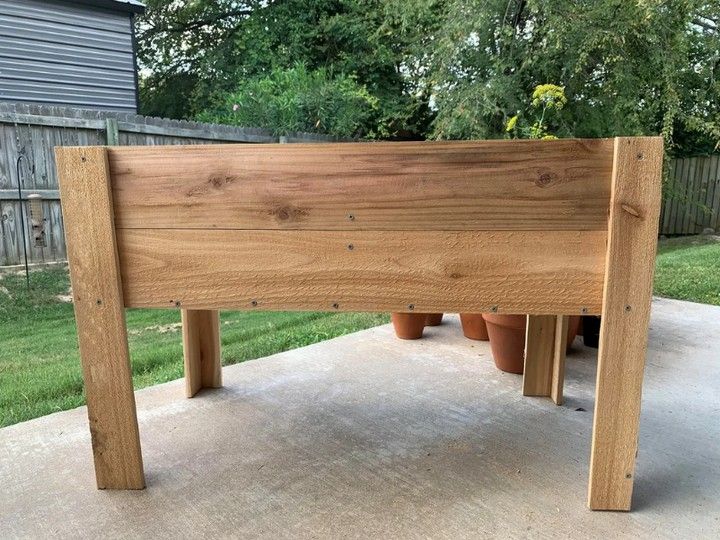 This project is the perfect place to start if you want to get your hands dirty and create a beautiful planter box. It shows you how to use cedar fence pickets as your base and build a vertical frame around them. This patio planter is inexpensive and easy to build and will add beauty to your outdoor space that also serves a purpose! Fill with soil and add an assortment of plants for a beautiful outdoor accent to take care of all year long.
DIY Wood Planter Box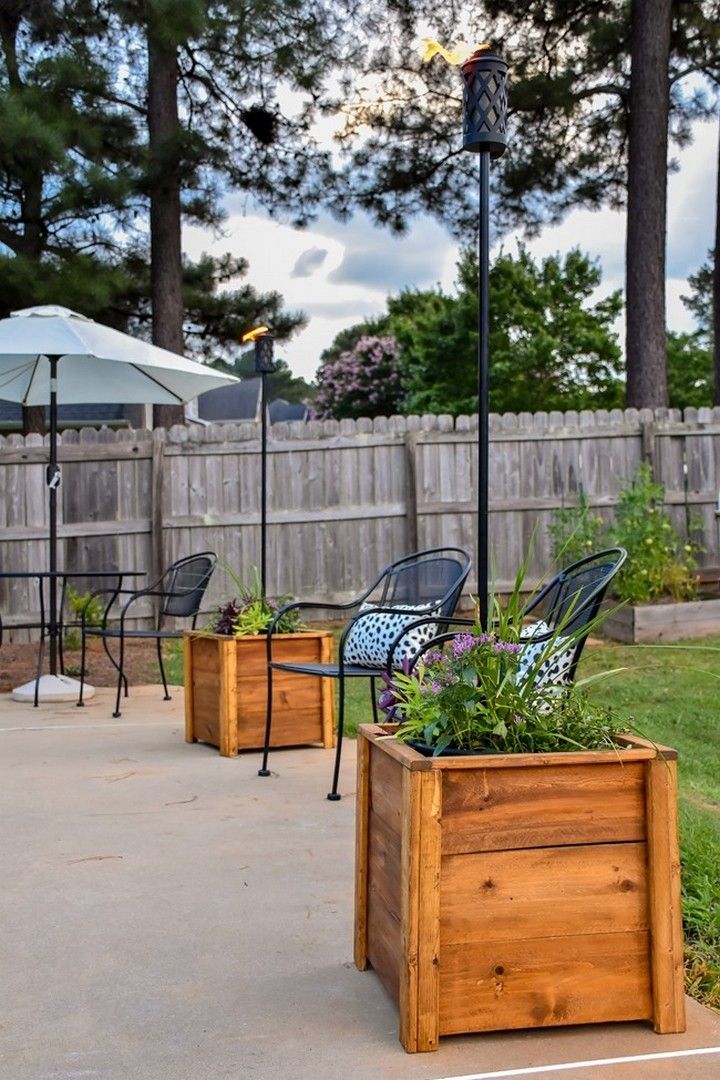 If you love the look of a cedar fence picket but don't have any laying around, no problem. This tutorial will teach how to turn your leftover fence pickets into a planter box that will last for years and make a great addition to any patio, deck, or backyard! You'll have an attractive addition to your patio or balcony with just a few tools. The cedar planter will last many years, even when exposed to the elements.
DIY Cedar Planter Box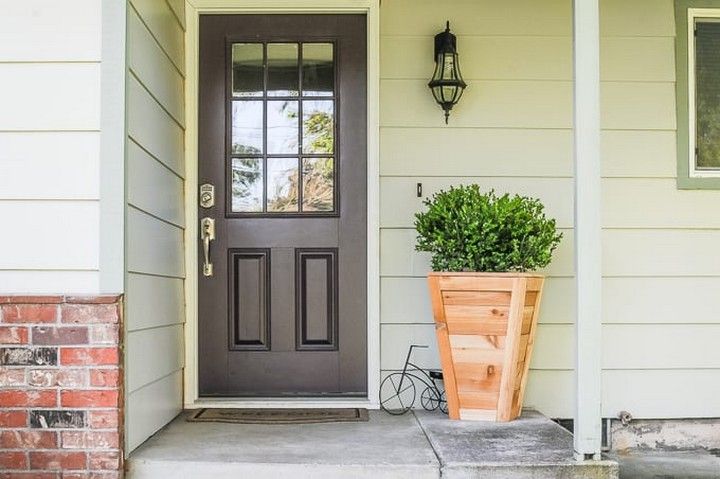 Try this DIY Cedar Planter Box Plan to keep your flowerpots and herbs in good shape. It's easy to build, and it looks fantastic! It takes about 4 hours and requires minimal skill, so it's excellent for beginner DIYers and kids to build together. Boxes of this size will hold 18" wide containers and be 24" tall, but you can customize the measurements based on your planter type and find lumber of different sizes at home improvement stores. Once you make this box, you'll want to make more. The good news is it's straightforward! It's just a few pieces of board, some screws, and a drill.
How To Make A DIY Raised Planter Box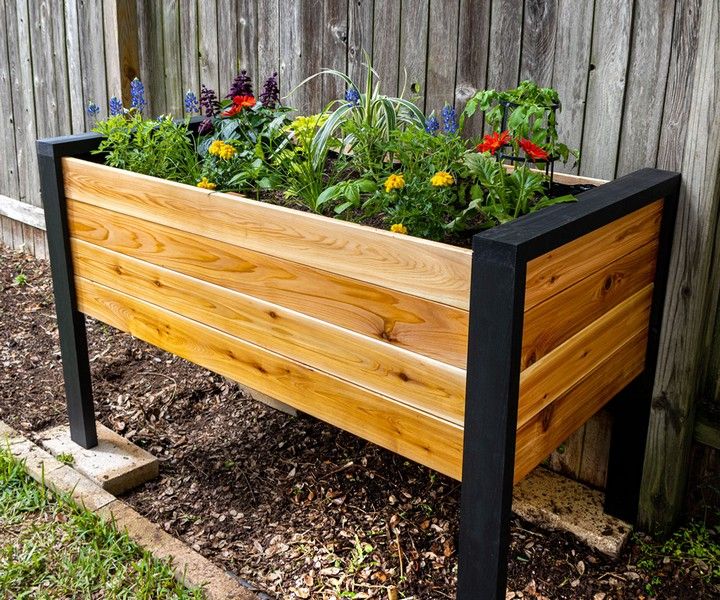 DIY raised planter boxes are great for growing your favorite plants and herbs. The beauty of this project is that you can use a small amount of cedar wood and serve as a decorative element in your yard. If you want to add some storage containers or shelves, follow the instructions to add a practical side to this project. With a few tools, you can create this raised planter box that will add some greenery to your patio or front porch. The design is simple but has a polished look.
DIY Cedar Planter Boxes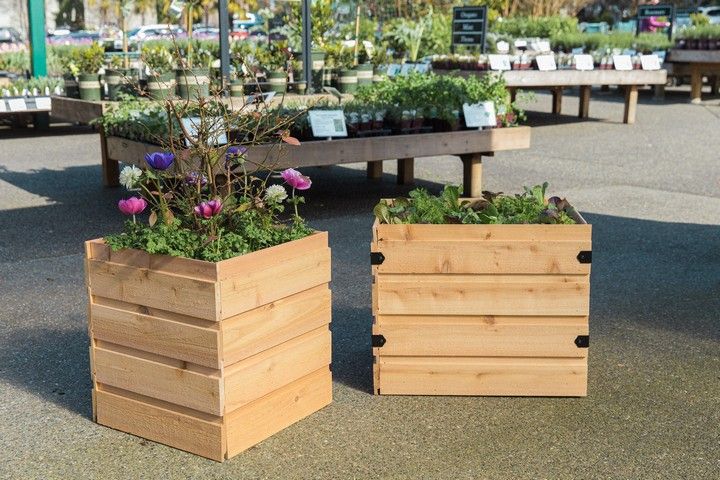 This is the perfect project for you if you want to create a beautiful, log-shaped planter box with minimal materials. The steps are well illustrated, and the materials are easy to find at any local home improvement store. Whether you want to grow your herbs and vegetables or add color to your porch, this DIY planter box is a great place to start. Free up some space at home and plant some flowers, herbs, or veggies in this wooden box.
How To Build A Cedar Planter Box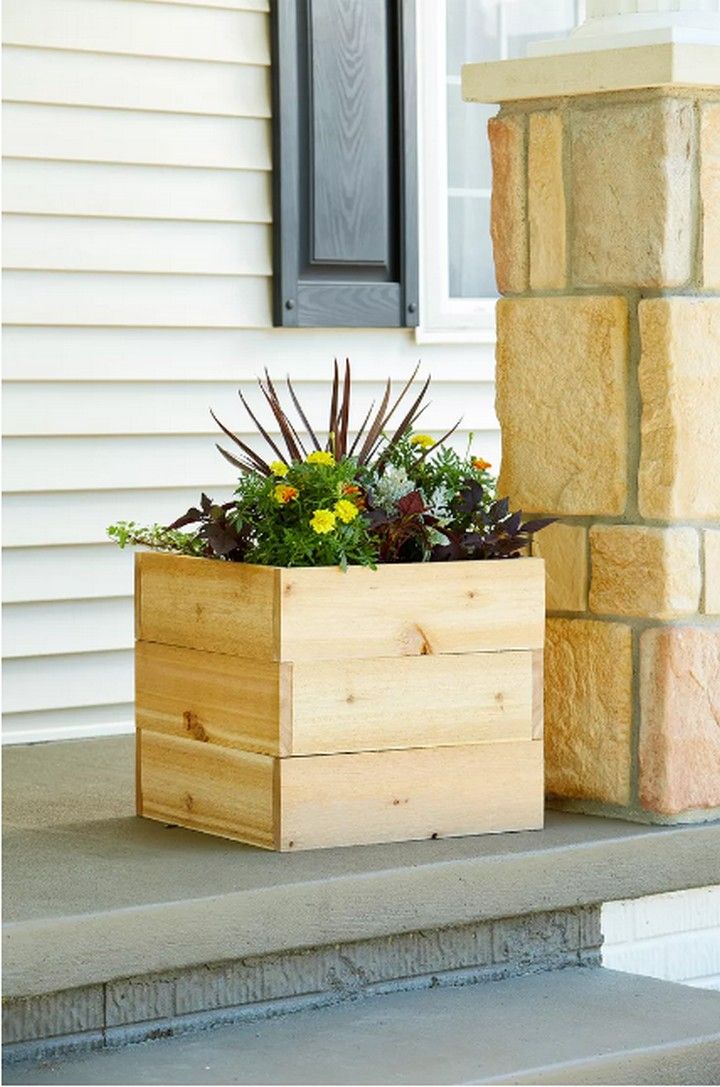 Do you plan to grow your food this season? Why not build your own raised cedar planter box and grow vegetables, herbs, and more right at home? Building your box can save you money on expensive plastic containers and allows you to create an attractive landscaping feature in your backyard. This cedar planter box is made from attractive and durable cedar boards. It will look great in your garden or along a walkway.
How To Build A Cedar Planter Box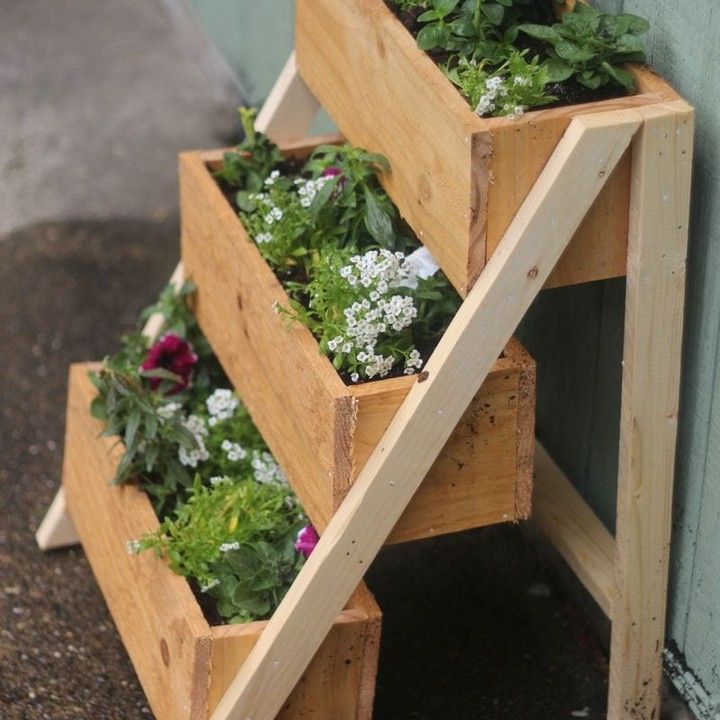 Building a cedar planter box is fun and rewarding with the right tools and step-by-step instructions. This do-it-yourself project takes just a weekend to complete and is perfect if you're looking for a project that stretches your DIY abilities. The supplies you'll need are simple and inexpensive, and the design is flexible enough to use the same steps to make different-sized planters. You'll learn how to cut cedar, assemble pieces, stain them, then install them together in this straightforward step-by-step guide.
DIY Cedar Planter Box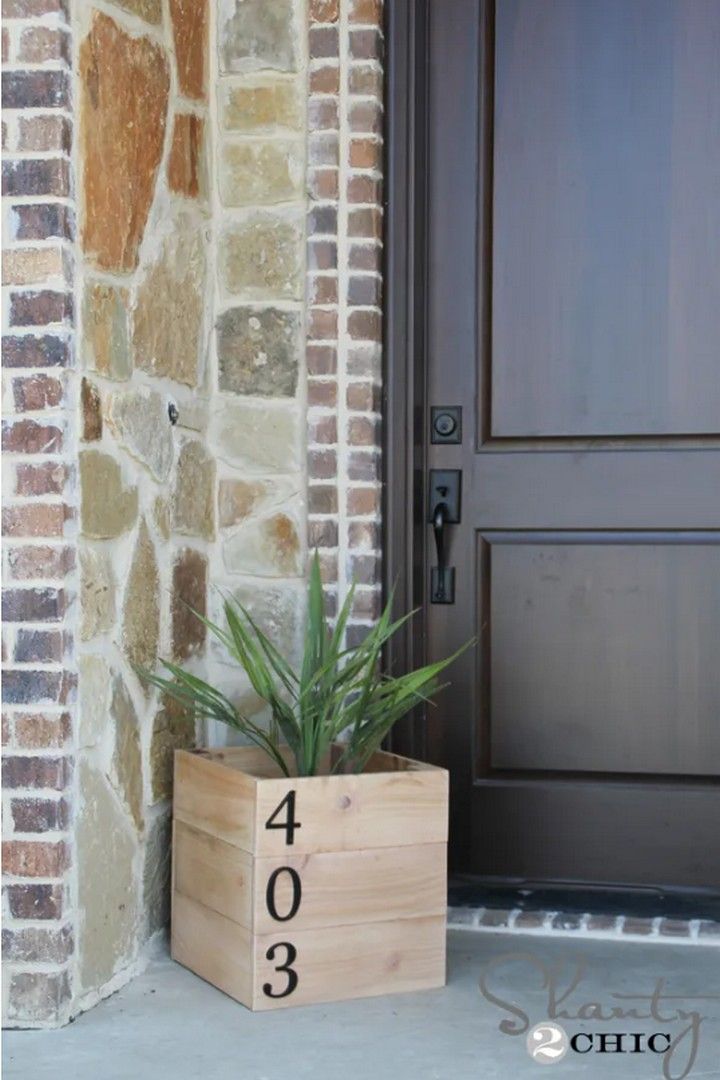 This DIY Cedar Planter Box plan will help you build a beautiful planter box that makes it easy to care for your plants and flowers. The wood you chose to use is cedar, which should be left untreated. The most significant advantage of this type of wood is that it resists rot, insects, and water damage. To start this project today, you will need the following materials: Cedar boards, Pencils, a Saw, a Tape measure, and a Ruler. It's a great project to do with friends and family or to make as a gift!
How To Build A DIY Raised Planter Box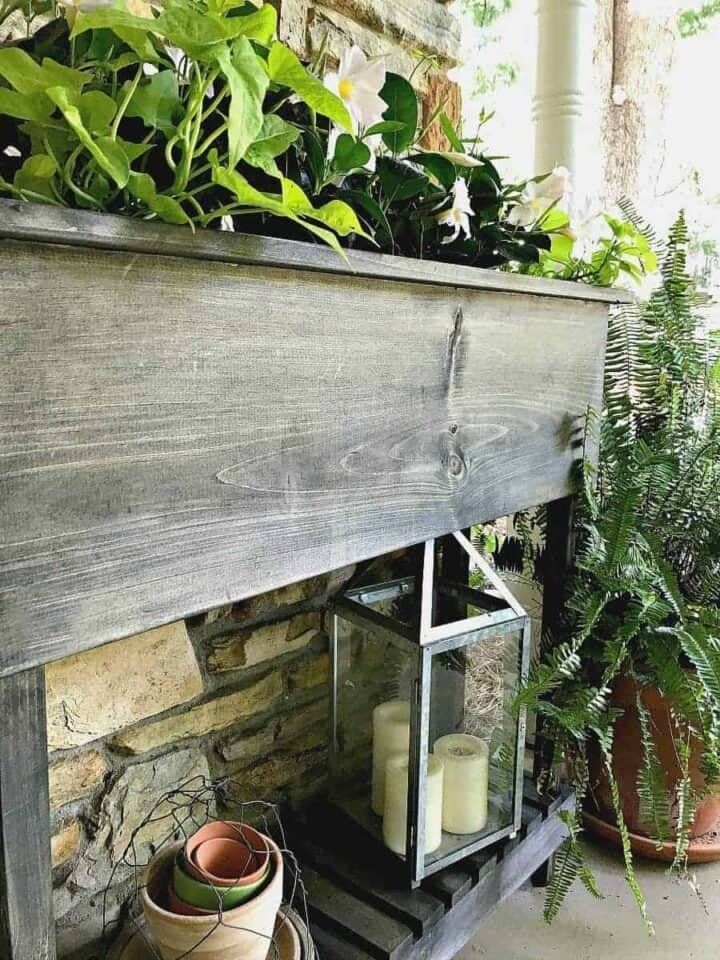 Want to add a little greenery to your outdoor decor? This DIY planter box is the perfect addition. It's rustic, modern, and functional. You don't need a lot of tools or fancy joinery techniques - just wood, wood filler, paint, and planters! This DIY planter box is a fun and easy project, whether you're looking for things to do or want to add color to your home. With this planter box, you can easily create one using just a few materials and several construction steps, so let's get started!
DIY Cedar Planter Box Using A Snap Together Frame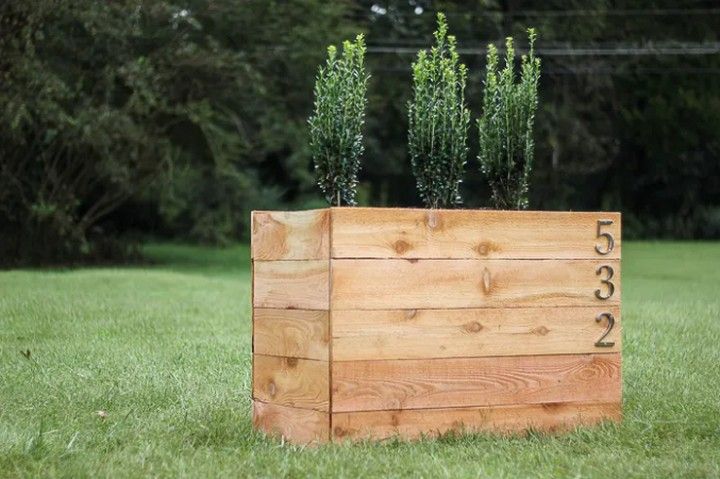 Are you looking for a quick yet stylish way to plant flowers, herbs, or vegetables in your yard? If so, this DIY Cedar Planter Box using a Snap Together Frame is right up your alley. The planter box is made from cedar fence pickets and posts with cypress boards and screws. The Cedar Planter Box allows you to have the beauty of natural wood without the maintenance and care of traditionally planted landscaping beds. Make it match your home exterior or decorate it for the seasons – either way, the durability of the cedar wood means it will look great for years to come!