DIY projects are the best, aren't they? Making something yourself is much more fun than buying it from a store. Especially when it is so much, you can make at home that you can't buy in stores! And what could be better for your home than a handmade candle holder? Candle holders add a lovely ambiance and light to any room, and making them yourself gives you a chance to customize them for your unique style. They're a great way to add a little ambiance to any room, and you can even use them to spruce up your decor for special occasions. Here are a few DIY Candle Holder Ideas to display your candle in style.
Easy DIY Candle Holder Centerpiece

Make your home look beautiful and cozy with candle holders in many different styles and materials. This article contains several ideas that show you how to make candle holders from wine bottles and picture frames. There are ideas for fancy candle holders with crystals and mosaics, as well as simple ones that are great for everyday use. All of them are easy enough to make yourself, and they all look great! Add a unique touch to your home decor with these DIY Candle Holder Ideas! Perfect for the warmer weather and celebrating spring and summer, these are so easy to make and look beautiful on any table or mantle.
Benefits Of DIY Candle Holder Ideas
Here are some benefits of DIY candle holders:
They're budget-friendly;
You can make them in any shape or size;
They're unique; and
They can be made from materials found around the house.
Glitter Candle Holders For Any Celebration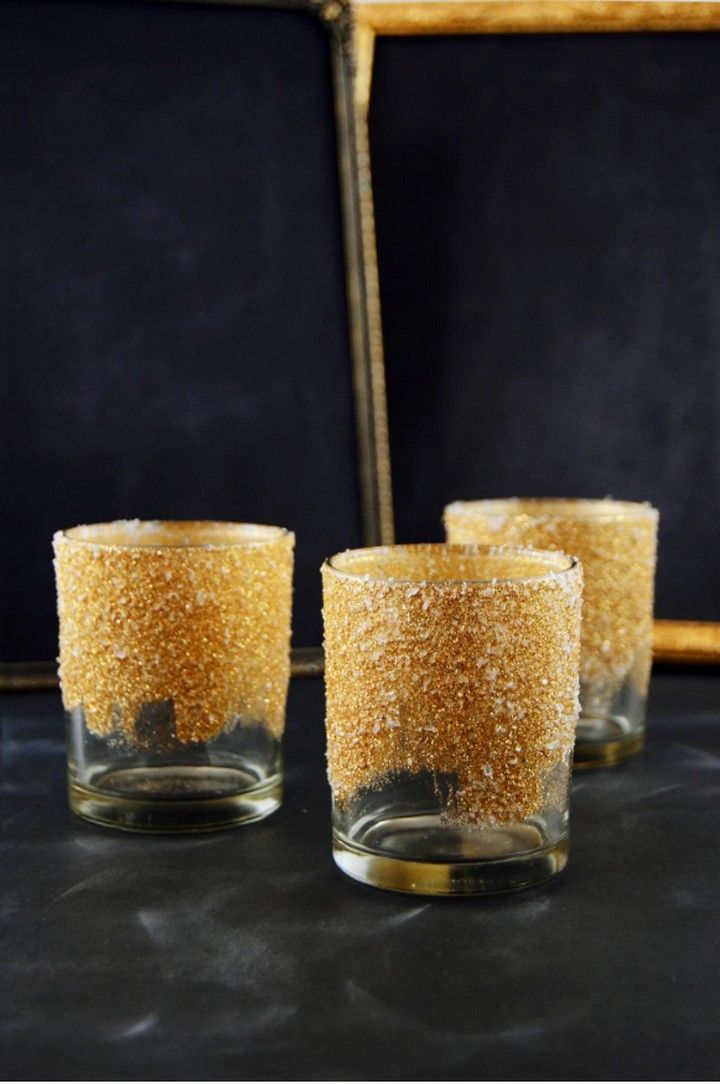 Looking for some creative and inexpensive DIY gifts this holiday season? Glitter candle holders are a seriously excellent centerpiece for any occasion, whether a birthday party or New Year's Eve. And they're straightforward to make — you can even get the kids involved! The best part? These glitter candle holders come in all shapes and sizes, so you can easily customize them to fit your event theme. Add sparkle to your holiday, birthday, or new home with these easy-to-make glitter candle holders. With a few simple supplies, you can create DIY candle holders that are great for any occasion and party.
DIY Twig Votive Candle Holders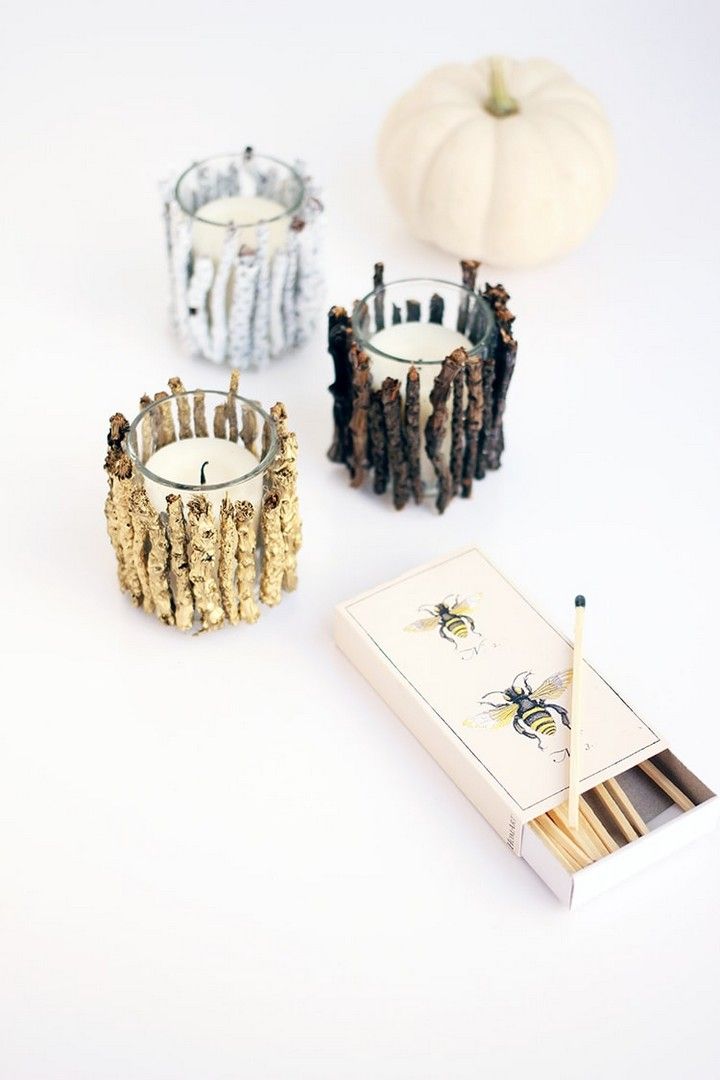 A unique way to decorate your home, these twig votive candle holders are easy to make and add a natural element to any room. This DIY craft project is perfect for sprucing up a party or giving as a gift. Use your favorite twigs to create these beautiful candle holders. These would make an excellent gift for any occasion and will surely be a hit at your next party! This is also a perfect craft for kids!
You can also see: DIY Incense Holder Ideas 
DIY Rustic Wood Candle Holders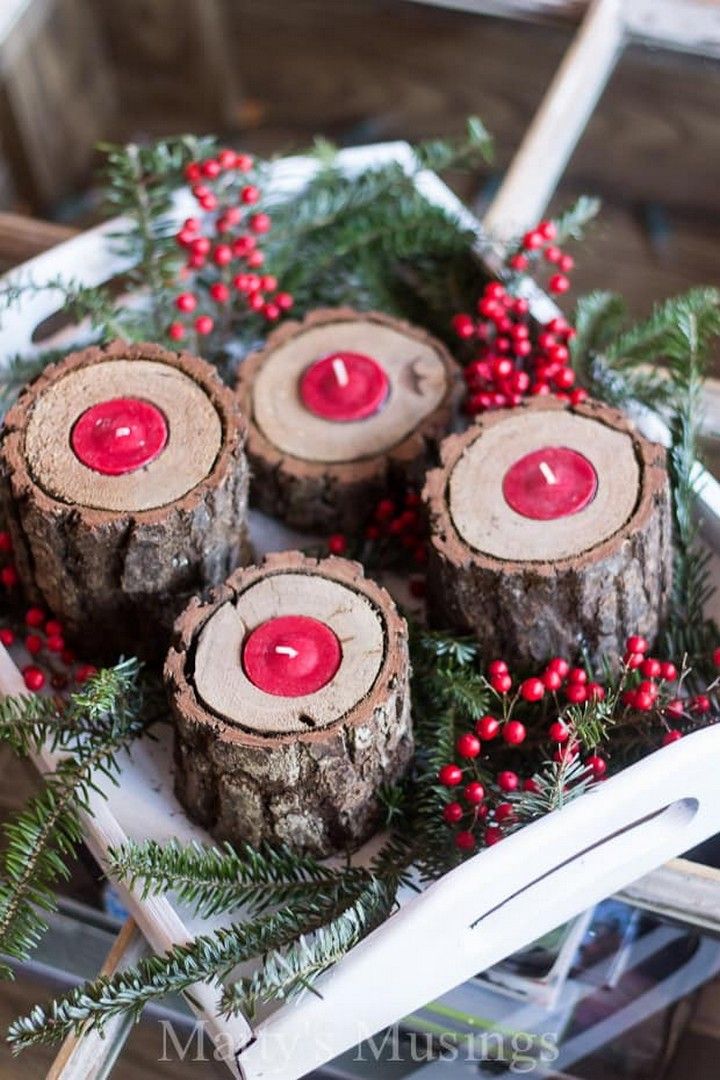 Make these stunning rustic wooded candle holders for yourself and give them as gifts. The design is unique; they are made to look as if you handcrafted them. This craft project is easy and fun! Add a new element of warmth and character to your walls with these DIY Rustic Wood Candle Holders. They're a perfect touch of rustic style for any room in your home, from the kitchen to the dining room. Plus, you can make them any color you want!
Painted Mason Jar Votive Holders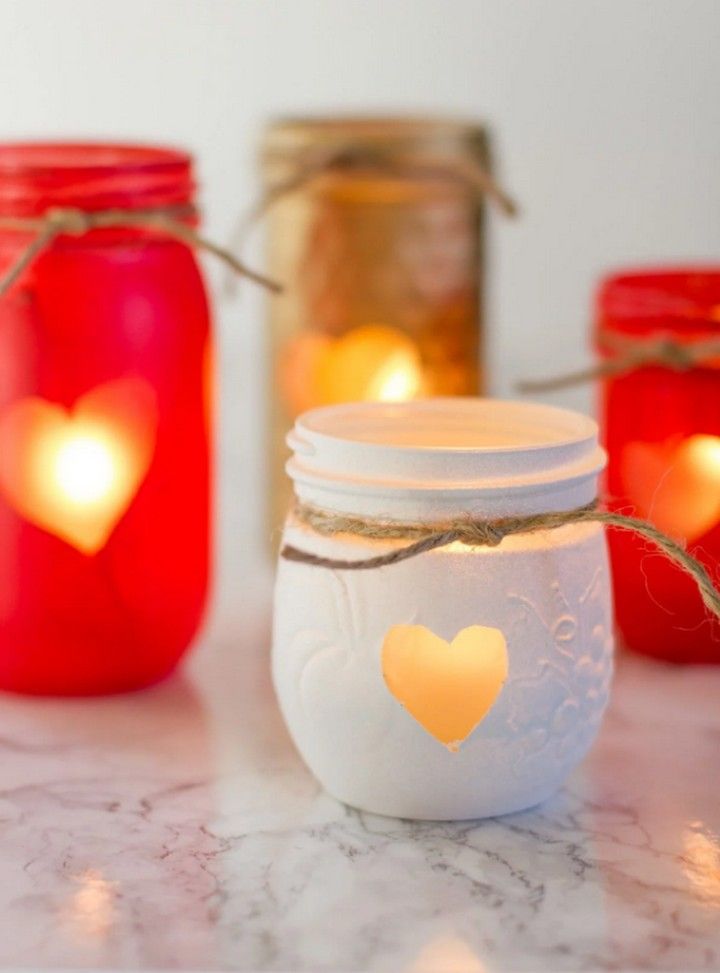 If you love to craft and want to make something beautiful, these DIY Mason Jar Votive Holders are perfect. They are inexpensive and easy to make; use any color of paint, or spend a little extra time on design and make them uniquely yours! This mason jar candle holder is perfect for a weekend project, and you can paint it any color! Grab some mason jars and a few paint colors you love, and fire up that soldering iron! Paint your mason jar votive holders with any vibrant colors you choose. Pop in an old-fashioned candle, use it as table decor or place it on a mantle.
DIY Frosted Votive Candle Holders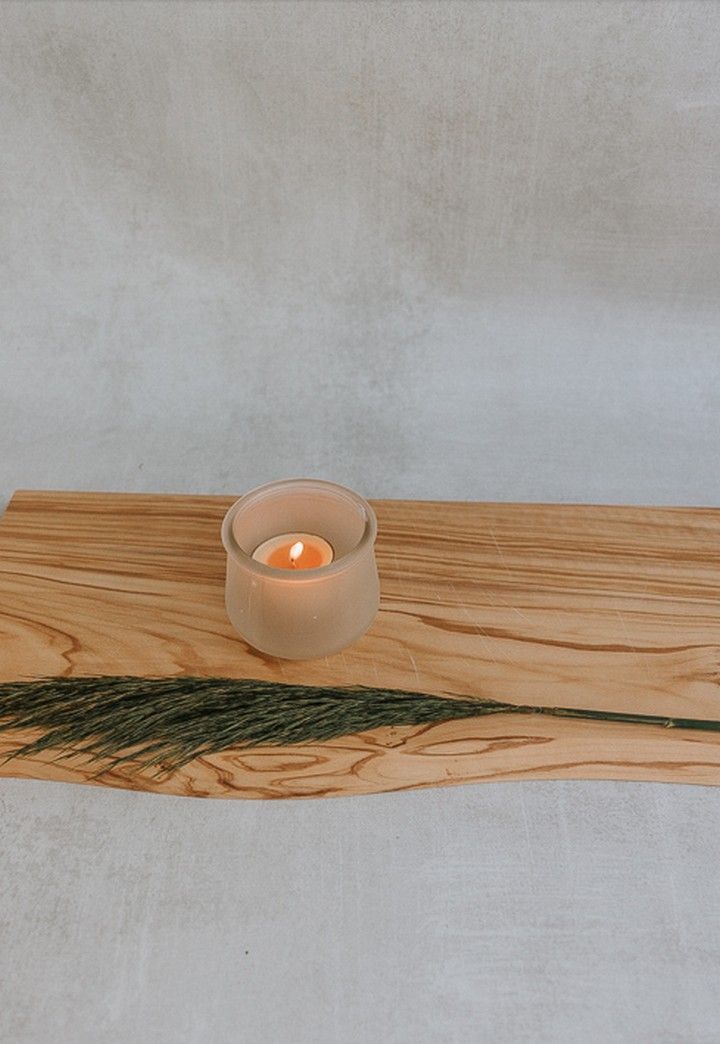 If you love DIY projects, this project is for you. You can make this candleholder using various materials like glass, paper, and candles. These DIY frosted votive holders are perfect for adding sparkle and pizzazz to your home. Spray paint an assortment of glass vases and fill them with candle wax or pillar candles! Add a touch of newness to your home with this DIY Frosted Votive Candle Holder. This simple project can be completed in minutes, but the impact will last for years!
DIY Multiple Taper Candleholder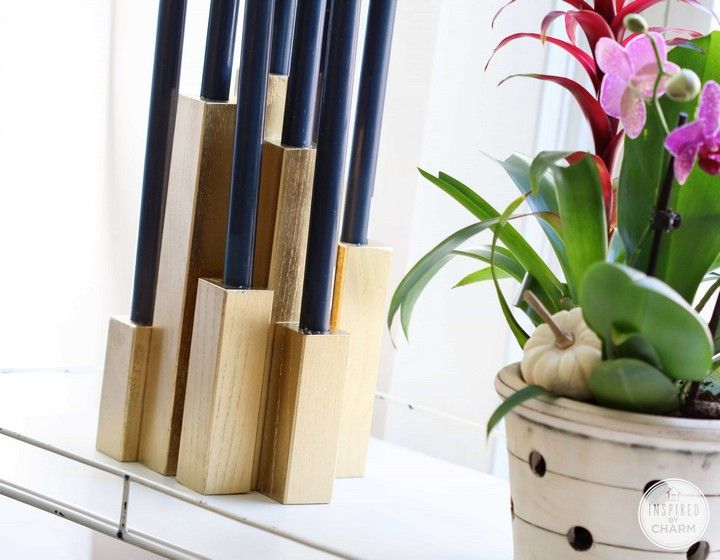 The multiple-taper candleholder lets you show off your creativity and display your favorite objects in your home or office. This fun project is an excellent gift for the DIY queen or yourself. The multiple taper candleholder is easy to put together, and you can customize it with any color of sandpaper and paint. This project is simple to make and, best of all, is reusable over and over again. The finished product looks great and can be customized in various ways. There are no limits when building this candleholder. You could also make these in different shapes or sizes, so there is no end to what you can do!
Easy Spray Paint Update Thrift Store Candlesticks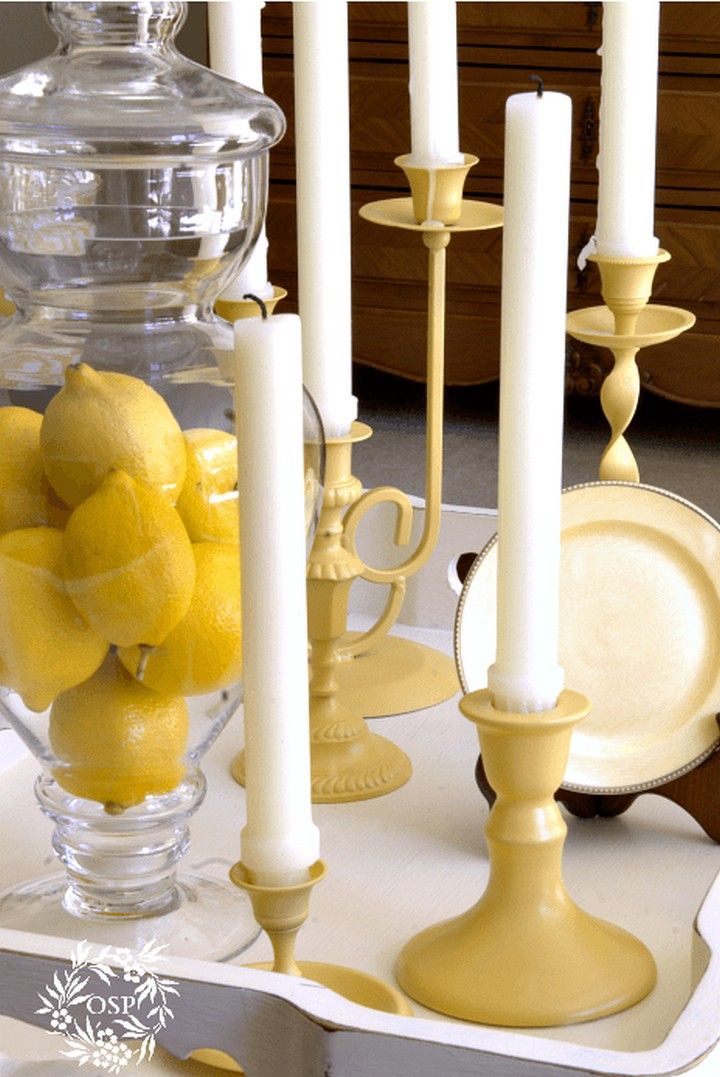 Upgrade your home decor without spending a fortune with these easy candle holders. This DIY project gives thrift store candlesticks a new life; all you need is some spray paint, tape, and a little elbow grease! Upcycle thrift store candlesticks with these DIY spray paint updates. It's as simple as it sounds: sand, spray paint, and you're done! Thrifty home stylists can give their thrift store candlesticks a trendy update with this easy and affordable DIY. Using spray paint to add color, try one of the many color combinations in your gallery.
DIY Candle Holder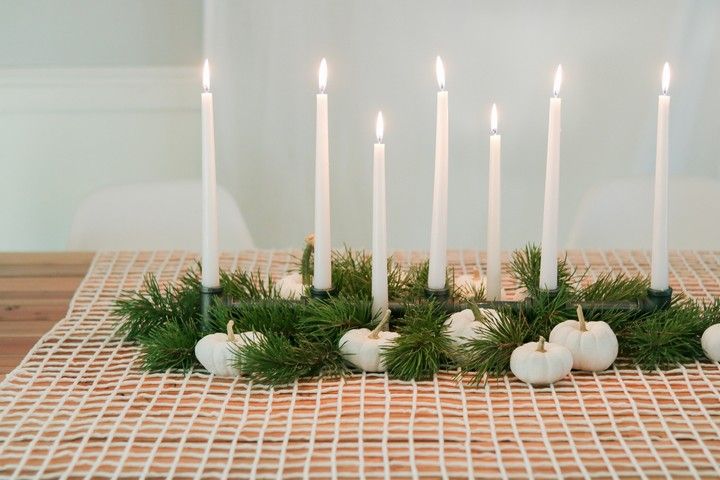 Do-it-yourself candles are a great way to add warmth, light, and ambiance to your home. This project is perfect for the end of summer because you can use any size or color of glass jar or vase that you have on hand. It's super easy to make, takes only about 20 minutes, and costs nothing. This DIY Candle Holder is a quick and easy project that will turn any room cozy and inviting. It's the perfect way to bring life to a dark corner or add style to your mantel.
Easy Coastal Chic Decorating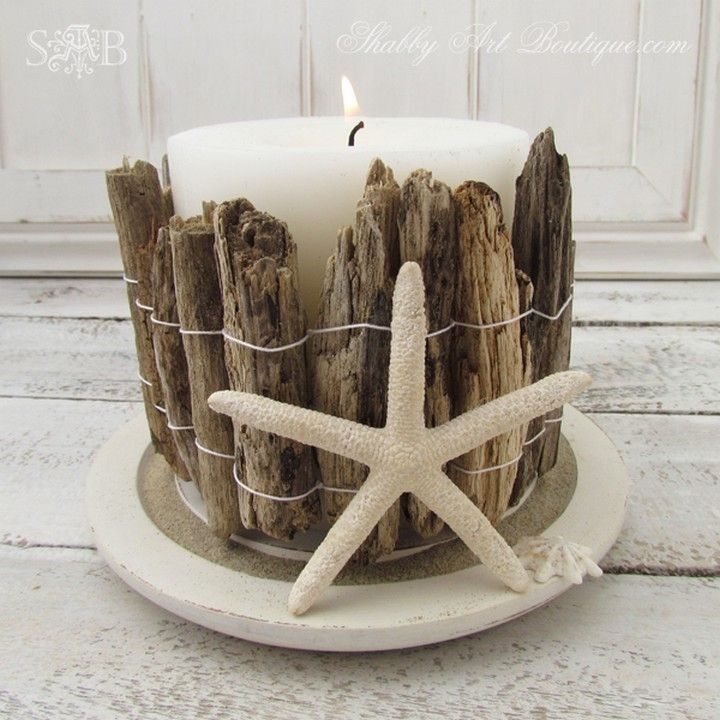 Transform any space with these stylish DIY coastal chic decor accents. By choosing your favorite colors and styles, you can create the look you want by mixing and matching. It's simple, fun, and affordable! This easy DIY Coastal Chic Decor project brings the ambiance and cozy feel of a coastal cottage to your home. This simple craft would make excellent gift tags or tags for any present, but it will liven up any room in your home.
How To Make A Set Of Tree Stump Candle Holders For The Holidays
Halloween is around the corner, but consider making these DIY candle holders an easy decorating addition. They're super easy to make, and you can create a set of multiple candle holders that look like tree stumps. These candle holders would also be perfect for giving as gifts for any room in the house. You can do this project in just a few minutes and for less than $4 per candle holder. It's a great way to use small wood scraps and has an attractive accent for your table next holiday season.
DIY Skull Candle Holder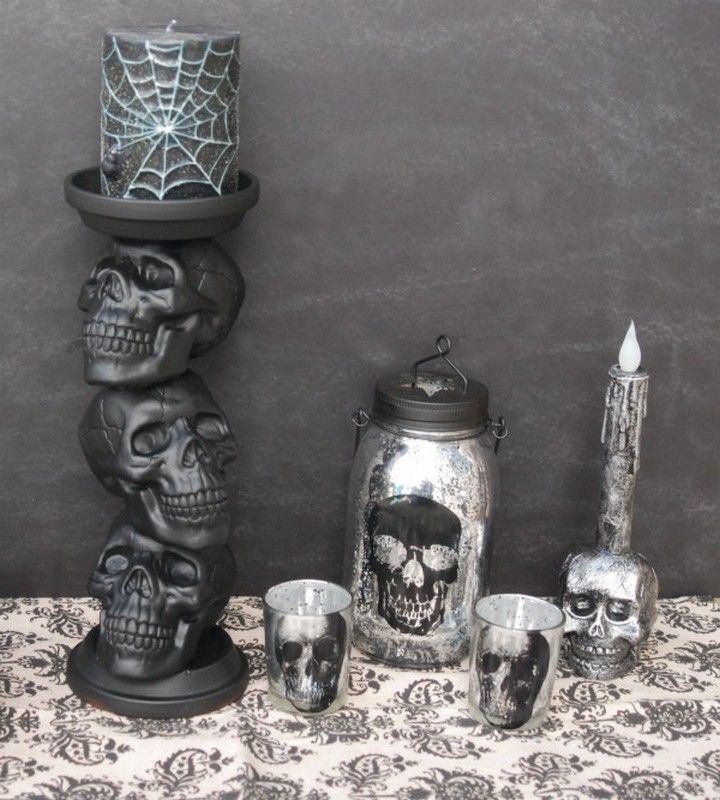 Forget boring glass votives that sit in the corner collecting dust. Give your candles some character with this DIY skull candleholder! The best part: it's easy to make and inexpensive! This project is not only fun, but it's also pretty cool. The skull candle holder will give your home a creepy vibe but can be put anywhere because it will keep your candles safe from falling over. It is a great, fun conversation piece that's functional! Each one is handcrafted from polymer clay and then painted---no two are exactly alike, so every piece is unique.
DIY Scrap Wood Candle Holders in a Few Easy Steps
The DIY candle holder is made from scrap wood and can be easily customized with paint, stain, or stain. Perfect for any occasion. This DIY project is so easy that even the novice can achieve a beautiful piece of furniture. Enjoy the beauty of your favorite candles as they flicker and dance in these simple DIY candle holders. You'll need scrap wood, glue and spray paint, measuring tape, and a pencil or pen. Follow these steps to create a unique candle holder you'll be proud to show off!
Outdoor Terra Cotta Candle Holders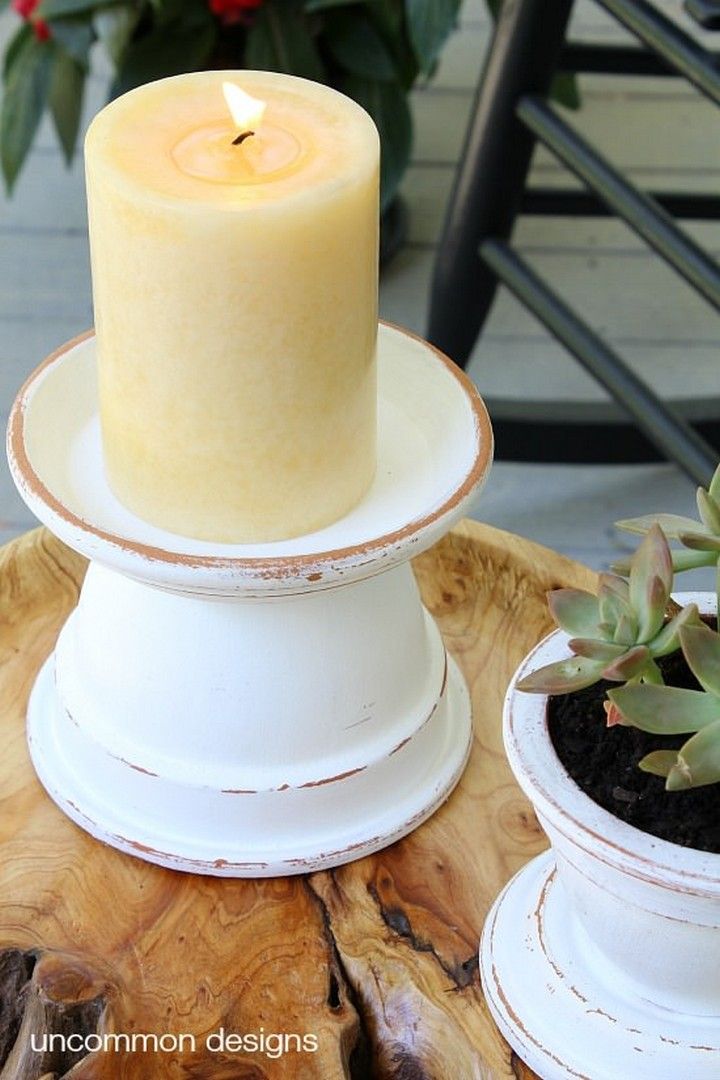 Add adorable terra cotta candle holders to your patio or yard. They're as easy to make as they are cute! We will create a multi-colored set of these beautiful and valuable candle holders from cement, glaze, and ceramic beads. The result is an inexpensive DIY project that will bring beauty to your garden or patio. This easy DIY project allows you to construct your outdoor terracotta candle holder. It's a simple and quick project that anyone in the family can do!
You can also see: DIY Outdoor Chandelier Ideas
Table Leg Candle Holders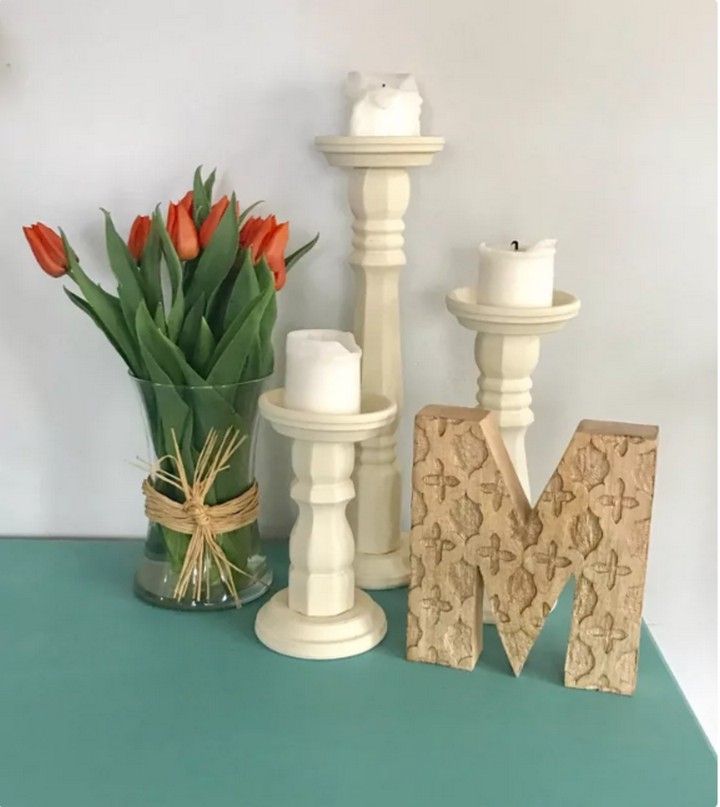 This DIY candle holder project is made from a pair of old table legs and a few other items that you probably have in your craft supplies. This DIY glass candle holder is easy to make and only costs $5! You only need a few candles, jars or containers, and glass ornaments. These table-leg candle holders are great for an eight-foot dining room table while your guests are dining. It will make your home or garden look beautiful!
How To Make A Cinnamon Stick Candle Holder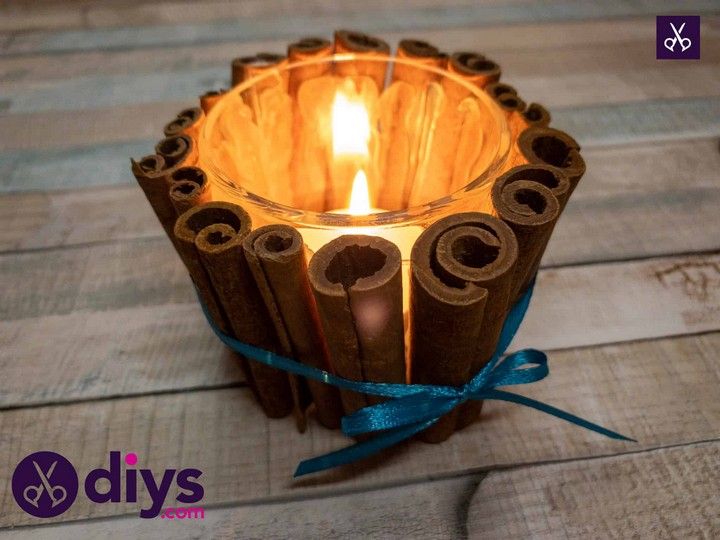 This cinnamon stick candle holder is perfect for adding a warm glow to your table, mantel, or window sill. Make one for yourself and one for a friend too! Making a cinnamon stick candle holder is an easy DIY project you can do in just a few minutes. Using only a few inexpensive supplies, you'll have a beautiful candle holder that everyone will ask you how you made! You can use this tutorial to make a cinnamon stick holder. You can use table centerpieces or put them around your home for an elegant accent.