Whether making your makeup bag or giving it as a gift, sewing one is a great skill. Not only can you customize the colors and materials to fit your needs, but you can also make them as elaborate or as simple as you like—make one designed to hold a single palette of eye shadow or a large cosmetics purse with drawstrings and pockets. You'll never have to worry about finding an attractive case for your makeup again, and if you're giving it away, it's sure to impress. The best part is you can quickly turn any fabric into a makeup bag and have it match your specific style. There are so many ways to customize it too! So many great DIY Makeup Bag Ideas below, You'll find something that suits your style and needs!
DIY Makeup Bag Sewing Ideas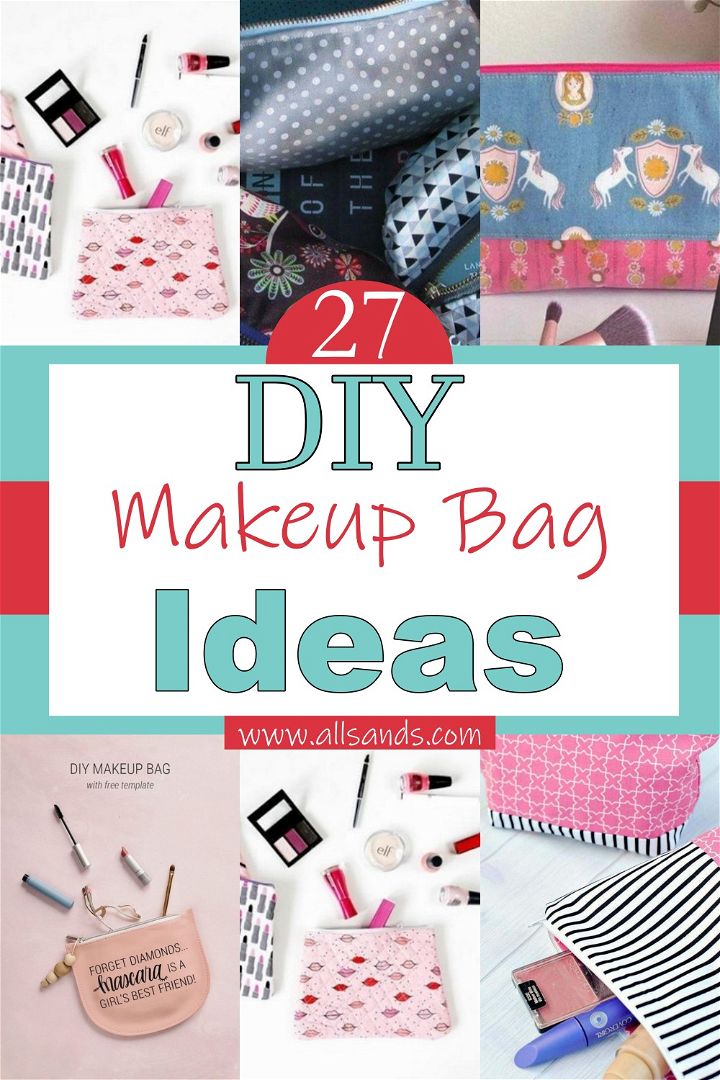 Whether you're making a makeup bag for yourself or as a gift for someone else, why not take the opportunity to do something special with your creation? From simple fabrics and notions to more elaborate techniques like quilting and embroidery, there are many fun and creative ways to make something functional and beautiful. All you need is a little imagination! You'll be able to transport them quickly and have everything you need for touch-ups in one easy-to-carry case! There are plenty of cute DIYs, so pick whichever one you like best. Have fun!
Benefits Of DIY Makeup Bag Ideas
Makeup bags are a fun way to personalize your look. There are so many different styles of makeup bags that you can find, but if you think about all the benefits of DIY makeup bag ideas, you will see that it is well worth the effort.
Makeup Bag Ideas Can Be Customized: When you make your makeup bag, there is no limit to what you can do with it! You can use any fabric or material you want and decorate it however you like. The options are endless when it comes to designing your bag.
DIY Makeup Bags Are Affordable: Another benefit of DIY makeup bag ideas is that they are affordable compared to buying one from the store or online.
Makeup Bags Are Fun To Do With Friends And Family: Another reason why doing something like this at home is great is because it can be a fun activity for friends and family members to do together!
Fantastic DIY Cosmetics Bag
This DIY Cosmetic bag tutorial is perfect for organizing your makeup and toiletries! Learn how to make this stylish and modern cosmetic bag for travel or everyday use in your home. You'll love the versatility of this bag- it can be used as a makeup bag, makeup brush holder, sewing notions pouch, or any other travel case you need. For those with little time and a lot of existing bag clutter, this DIY cosmetics bag will help you stay organized. It makes for the perfect gift for the lady in your life or any of your friends who are always running out the door!
DIY Makeup Bag with leftover fabric
Instead of throwing out a fabric, use it to make this practical makeup bag. It'll help protect your beauty products from dust and dirt. You can also use it as a travel case! It's beneficial and saves a lot of space in your bags, especially when going away. You can also use this as a gym bag or if you do an exercise program most days. Handy to have all your makeup organized while going to the gym!
How To DIY Makeup Bag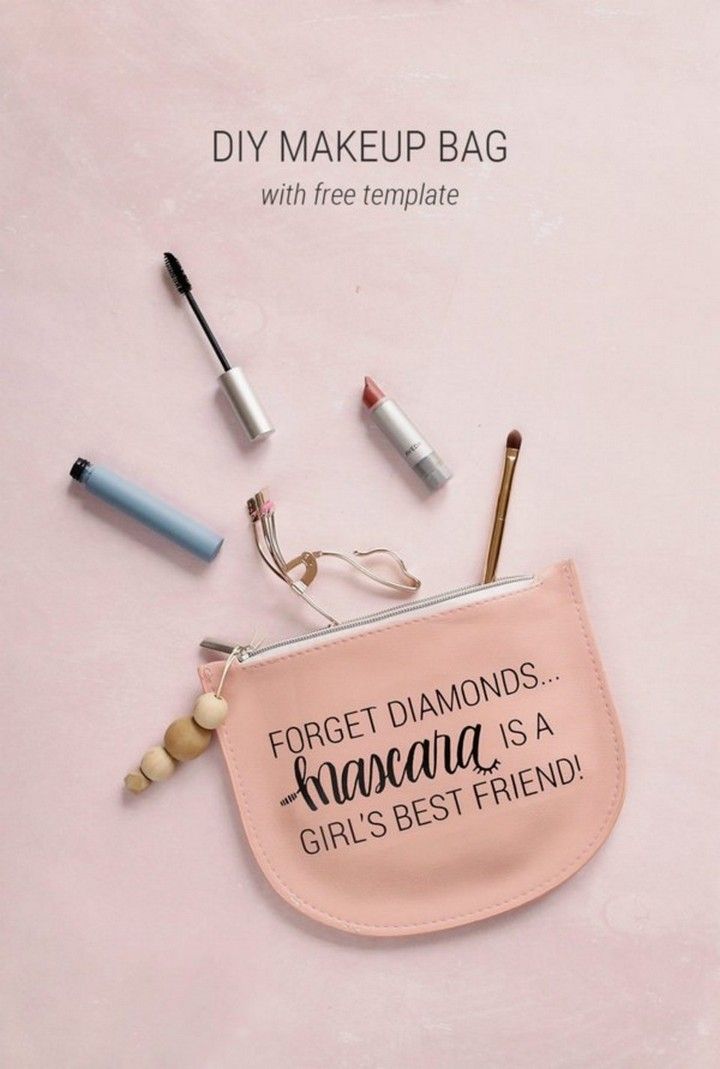 If you love creating your makeup bag, this is the perfect tutorial! In it, you will learn how to make a makeup bag from scratch, including how to sew in a zipper and attach a lining. This DIY makeup bag is the perfect accessory for all women who love makeup and beauty products. You can make it any size you like, with just a few dollars and some spare fabric. The best part is that it can be personalized to suit your needs so that you can get your unique bag just for you!
DIY Makeup Bag
DIY Makeup Bag is a fun and easy project that will ensure you never forget to take your makeup. This makeup bag is so cute, simple, and easy to make! Just follow the step-by-step tutorial and see for yourself how easy it is. The result will be a fancy and beautiful bag you can easily use to save your beauty tools, brushes, and cosmetics! An easy and satisfying project that's fun to make, it's sure to bring you joy for years to come!
DIY Cosmetic Pouch
Save your time, money, and energy with this DIY cosmetic pouch. You'll have everything you need to create a cute, functional accessory that stores your cosmetics, keeps them organized, and helps you look great! It's easy to make your cosmetic pouch by just using a few simple supplies. Here you'll find the step-by-step instructions for creating your very own! This easy DIY makeup bag tutorial is excellent for beginners!
DIY Makeup Travel Bag
This DIY makeup bag is perfect for holding all your beauty essentials. With pockets and compartments, it makes organizing easy. You can make this DIY Makeup Travel Bag for your daughter or niece. The best part about this project is that there's a little sewing involved, but it's so easy! This step-by-step tutorial will help you make your makeup travel bag. It is easy to follow and will allow you to use any color or fabric you like. The final product is excellent for carrying cosmetics and is filled with extra storage as needed.
DIY Cosmetic Bag
This DIY cosmetic bag is easy to make and will be the perfect addition to your accessories collection! The bright colors and sturdy material mean that this little bag can take a beating, making it perfect for trips, festivals, and keeping everything you need together. Create this DIY cosmetic bag to organize your cosmetics, tools, and brushes. It's a perfect gift for your friends and family! Here's a video tutorial to make an easy cosmetic bag with a zipper that can hold all your beauty supplies.
DIY Makeup Bag Pattern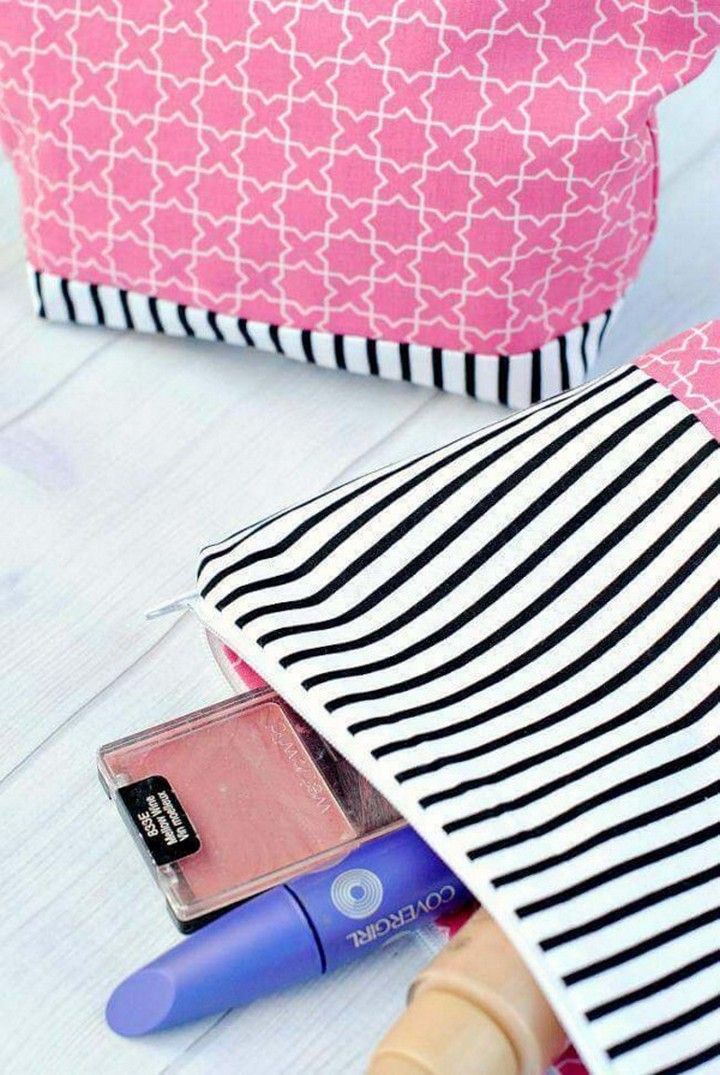 Are you looking for a DIY Makeup Bag Pattern? Is it nice to be able to create your makeup bag? You certainly can, and with this DIY makeup bag pattern, you'll be on your way in no time! This project is simple, easy to complete, and perfect for every fashionista who likes travel. Or just for those that want their bathroom countertops tidy and organized. Go through this guide, and You'll love this DIY makeup bag pattern!
Makeup Bag Sewing Pattern DIY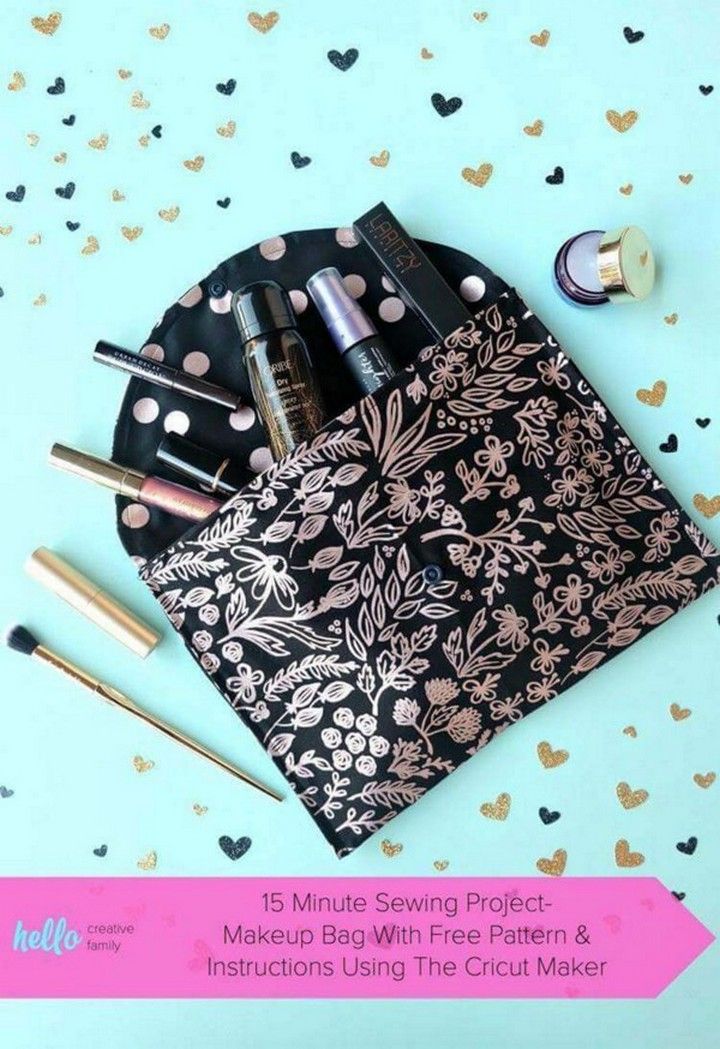 Lovely and practical, this makeup bag sewing pattern is perfect for storing makeup and cosmetics. This sewing pattern makes it easy to make a small, eco-friendly bag that's roomy enough for your makeup essentials. It makes an excellent storage container for your beauty products while traveling or if you're just on the go! This helpful guide will show you the steps needed to create your custom-made makeup bag that can be customized for travel, business, and everyday use. The good news is this will become a one-of-a-kind gift!
DIY Cosmetic Case
Looking for a great way to store your cosmetics? This DIY Cosmetic Case is a fun and easy project that adds functionality to your makeup products with minimal effort. This is a great way to organize and make your personalized makeup and skin care products. They're small enough to carry in your purse, gym bag, or briefcase but large enough to fit all your favorite travel-size cosmetics. The guide below will show you the complete procedure!
DIY Makeup Bag With Vinyl Lining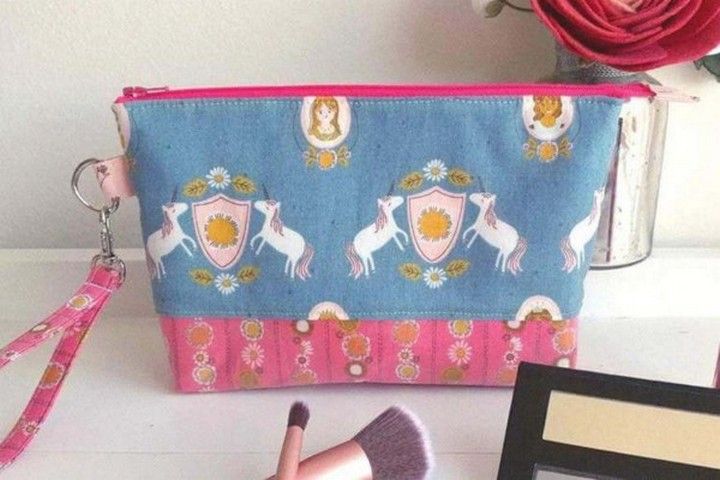 Learn how to make your DIY makeup bag with vinyl lining; this is a great way to store your makeup, especially if you have a lot of eye shadows or creme shadows. The vinyl lining will keep them from smashing each other and making a mess! With the vinyl lining, you won't need to worry about spilling your makeup all over again! This simple sewing project won't take long, but it will be appreciated for years and years to come.
DIY Makeup Pouch Bag
This DIY Makeup Pouch Bag will help you get organized and make your beauty products look great! This DIY makeup pouch bag is super trendy and unique, perfect for use as a makeup pouch. It's also the perfect sewing project for beginners who want to get started with their first sewing project. So, Learn how to make this cute and simple DIY makeup pouch with just a few supplies. It's a fun way to organize your collection and the perfect size for taking on the go. It's so easy to make – anyone can do it.
DIY Makeup Bag With zipping
DIY Makeup Bag With zipping is an over-the-weekend project that can be made in a day. This is a perfect beginner's DIY project. Very easy-to-follow instructions make it even better. You will learn how to make your makeup bag with zipping, which is ideal for storing all your beauty accessories. It can also be used as a regular makeup bag because all the contents come out through its opening. If you can sew in a straight line, you can make this adorable DIY makeup bag. It's perfect for toting your essentials to work and will add a touch of personal style wherever it travels.
DIY Stylish Makeup Bag
This DIY makeup bag will make you look fashionable, pretty, and stylish too! This is a complete making process, so easy to make a makeup bag at home. Know how to make your own reusable fabric makeup bag with this tutorial. This tutorial will help you make a custom-made bright portable makeup bag, even if you are a beginner. Any girl must have this beauty purse in her closet. It's beautiful and stylish, so it is sure to add much-needed glamour to your daily outfit - no matter the occasion.
DIY Beginners Cosmetic Bag
This DIY Beginners Cosmetic Bag will make an excellent gift for a friend or yourself. This is sure to please, perfect as a makeup bag, travel bag, or toiletries bag. You can make it in any color you like and personalize it with glitter and rhinestones to match your taste. This DIY Beginners Cosmetic Bag will get you started on your way to learning how to sew and make your handmade accessories. This bag is quick, easy, and a great addition to any wardrobe!
DIY Travel Makeup Bag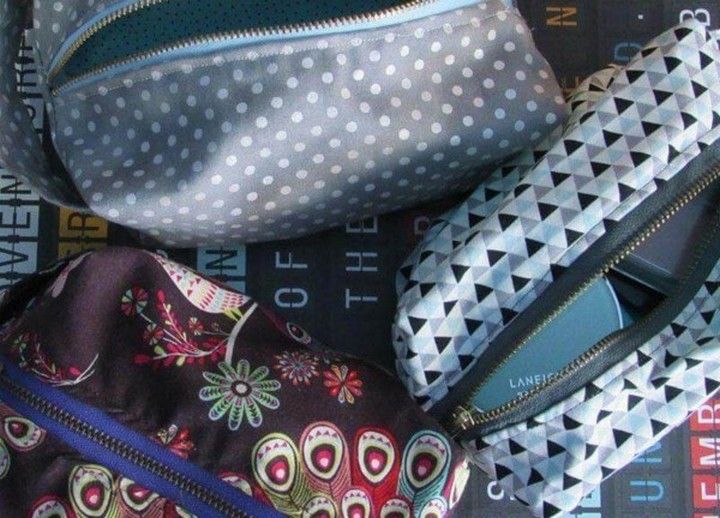 This DIY Travel Makeup Bag is simple and perfect for storing all your cosmetics while traveling. This DIY beauty organization project will help you keep everything in its place when you're on the go. So, Go through this guide and learn how to make a DIY travel makeup bag perfect for you and your makeup needs. You will love a customized way to store, organize and travel with your favorite beauty items.
Easy Cosmetics Bag Pattern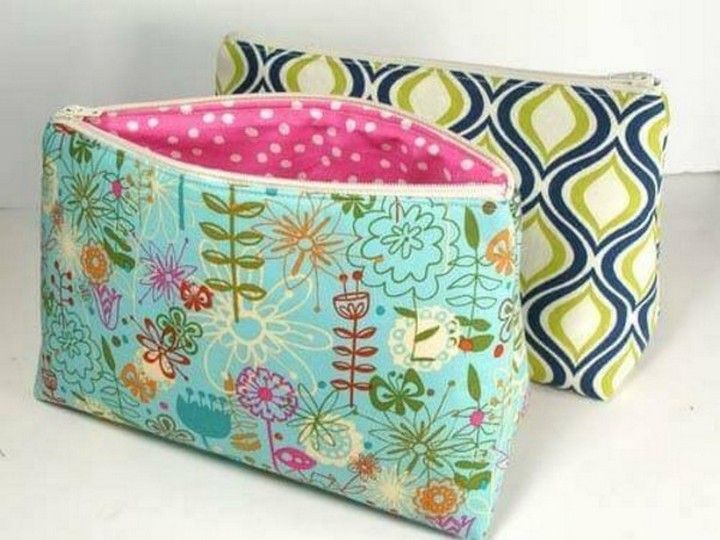 Here is an easy DIY Cosmetics Bag with a pattern to make this great project. You can quickly put all your makeup and cosmetics in the bag and take them anywhere you need them! This cosmetic bag will make traveling or going off to work much more manageable. The instructions are easy to follow and should only take a few hours. There are also step-by-step photos in this tutorial so you can easily follow along.
You can also see: DIY Duffle Bag Patterns 
DIY Clear Makeup Bag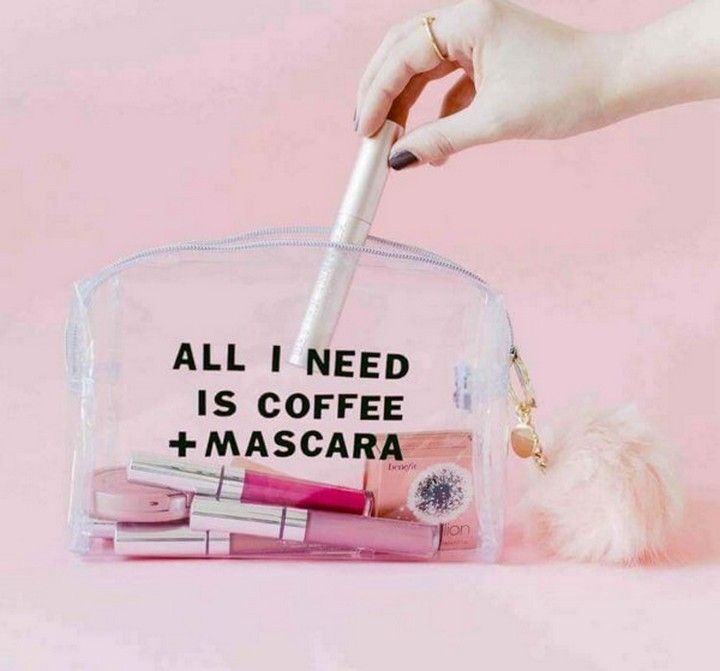 A great way to save money is to get creative and make your clear makeup bag. This is a fun project that doesn't require any experience in sewing or craft-making. You need basic materials and patience to complete this DIY task. There are many benefits to making your clear makeup bag: you can use inexpensive materials, adjust the size to fit your needs, make it as pretty as possible, and even choose different colors. The guide below will show you the complete procedure!
DIY Quilted Makeup Bag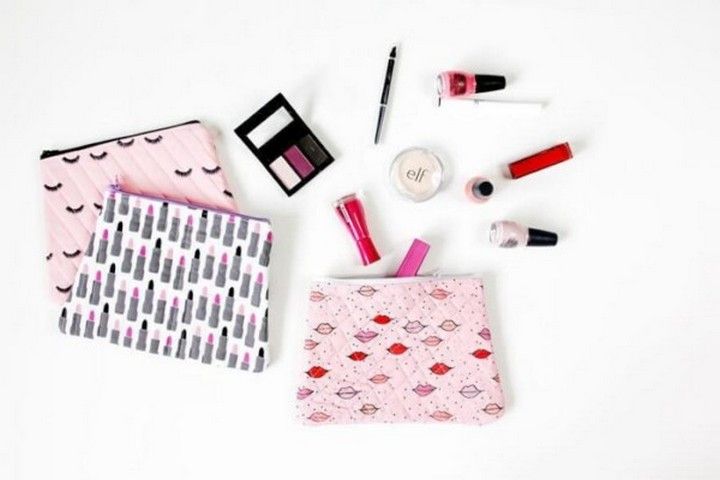 Do you want to learn how to make a quilted makeup bag? If so, check out this super easy DIY tutorial and make your own! This is the perfect bag for storing your cosmetics and toiletries when traveling or on the go. This DIY Quilted Makeup Bag is also an excellent gift for your friends, especially those who travel often. It looks so neat, and it's very decorative. Have fun with this sewing project!
DIY Makeup Bag With Zipper
Looking for the perfect makeup bag? It's time to make one yourself! This DIY Makeup Bag With Zipper is the perfect case for organizing all your makeup essentials in one place. It makes it easy to take your favorite beauty tools wherever you go. This is an easy project that anyone can do! You can make this makeup bag home with lightweight fabrics, a zipper, and a sewing machine. So, Watch this video tutorial and learn how to make this cute zipper makeup bag. This is great for traveling, camping, and everyday use.
How To Sew A Makeup Bag
If you're serious about your beauty products, you can't just throw them all in a random bag. You need a case just for your makeup, with compartments for brushes, palettes, and even toilet paper rolls! This easy sewing tutorial will show you how to create easy makeup bags that look professional without breaking the bank. So, Learn how to sew a makeup bag with this simple sewing project. This tutorial covers materials, the sewing machine stitches needed and how to sew with cording!
How To Sew A Makeup Bag
Makeup bags are great gifts for girls, especially if you can make one out of things you already have. Whether you're making a makeup case for yourself or as a gift, this easy-to-sew bag is just what every girl needs. With step-by-step instructions in this video, it's simple to make no matter what your sewing experience is! This is a straightforward project to sew. It's also pretty basic, but it'll look so pretty and professional when you finish!
DIY Makeup Bag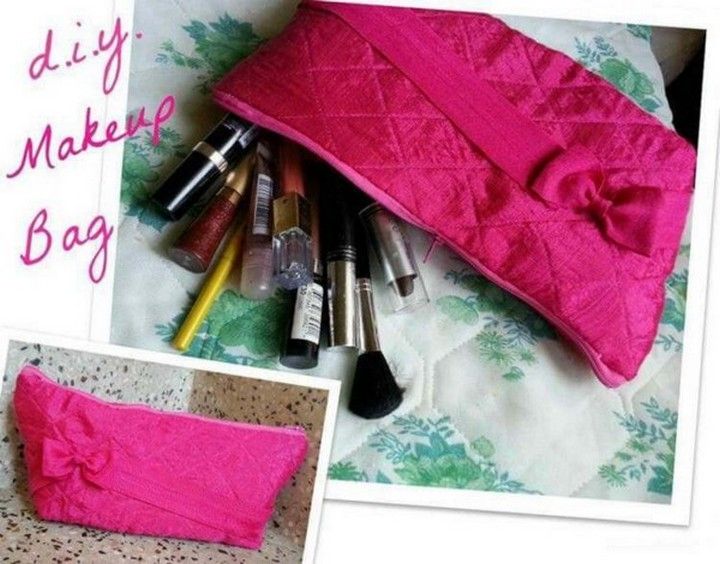 Makeup bags are great for carrying your beauty products, but they can also be costly if you buy them from the store. This DIY project is inexpensive, cute, and fun, so why not try it? You don't need many supplies to get started - just a sewing machine and several small pieces of fabric! This complete tutorial will teach you how to make a stylish, functional, and durable makeup bag.
DIY Miniature Makeup Bag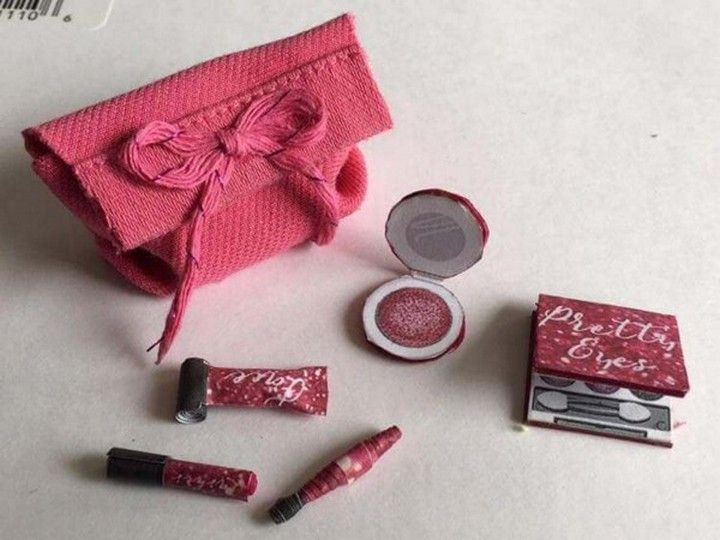 Making this Miniature Makeup Bag is super easy and takes very little time. You can make it in one evening! It's a great project if you need a small gift that doesn't cost too much or an excellent way to store your makeup brushes and lipsticks. This easy-to-sew project only takes a few minutes to put together. Perfect for storing all of your favorite cosmetics! There are plenty of different uses for this DIY Miniature Makeup Bag and various ways to customize it to make it your own. So, let's get started!
DIY Makeup Bag idea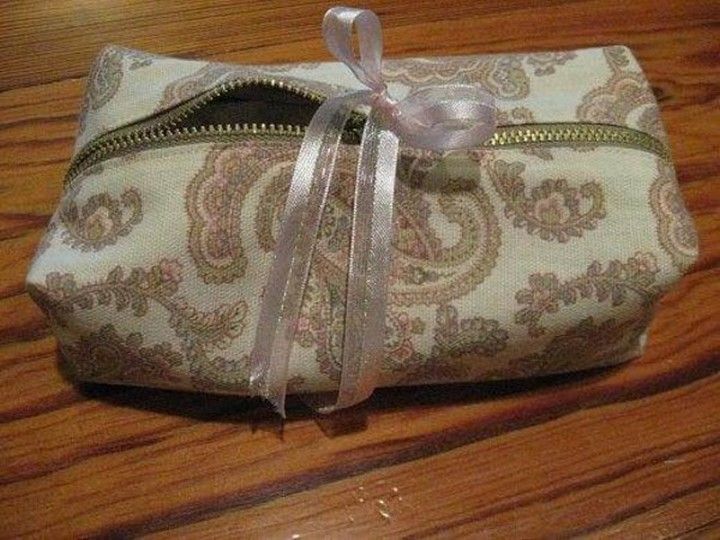 This guide shows you how to make your DIY makeup bag idea. This is a super easy craft project that you can do in just minutes and end up with something sure to get you compliments from all your friends! It's a great project to make a makeup bag using recycled materials and give it to a friend or family member. When you make your makeup bag, you can keep it small and cute or large enough to store everything! The options are endless when creating your unique bag.
DIY Leather Makeup Bag For Biker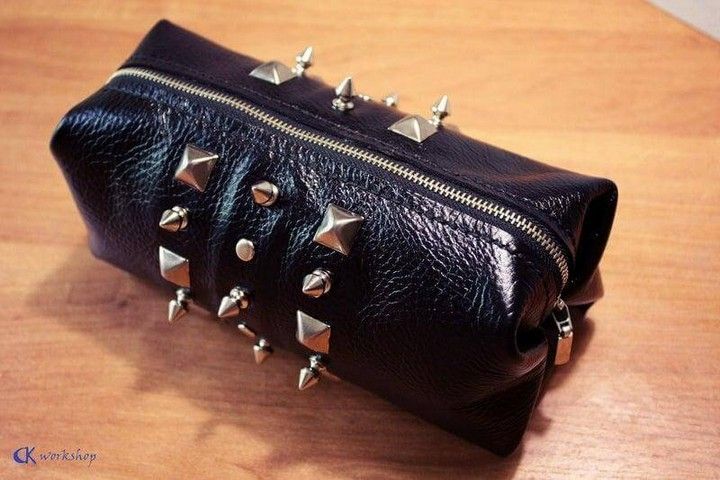 This leather makeup bag is a wonderful gift for your biker bride, or you can make it yourself. This leather makeup bag is created with a unique design, which makes it different from other bags. It will be a great gift for bikers who love to keep their cosmetics organized. You can make this using high-quality leather and decorate it in your way. This leather makeup bag can be used for an as long time, so you can also save lots of money by making it at home
DIY Drawstring Cosmetic Bag
Make your own DIY drawstring cosmetic bag with this easy sewing tutorial. The finished bag is perfect for traveling, a gym, or a beauty bag, and it's even good enough to use as a gift! You'll need recycled fabric, drawstring cord, and other materials in your local store's crafting section. So, Make this cute drawstring cosmetic bag in just a few easy steps. With customizable options, you can turn this project into a gift for your best friend or use it as an everyday item to carry your makeup and skincare essentials. This excellent beginner sewing project is perfect for trying new stitches and techniques.