When it comes to coffee tables, there are a lot of styles to choose from—Coffee tables can be round, square, rectangular, or even triangle shaped. You can also choose between wood, glass, steel, or marble tops and bases. But if you're looking for a unique coffee table with added functionality and style, check out these DIY Lift Top Coffee Tables! These ideas inspire you, whether it's a simple lift-top coffee table or a DIY project that you can use to display items. With suitable materials and a little bit of patience, these DIYs are well within reach.
DIY Lift Top Coffee Table Plans With Storage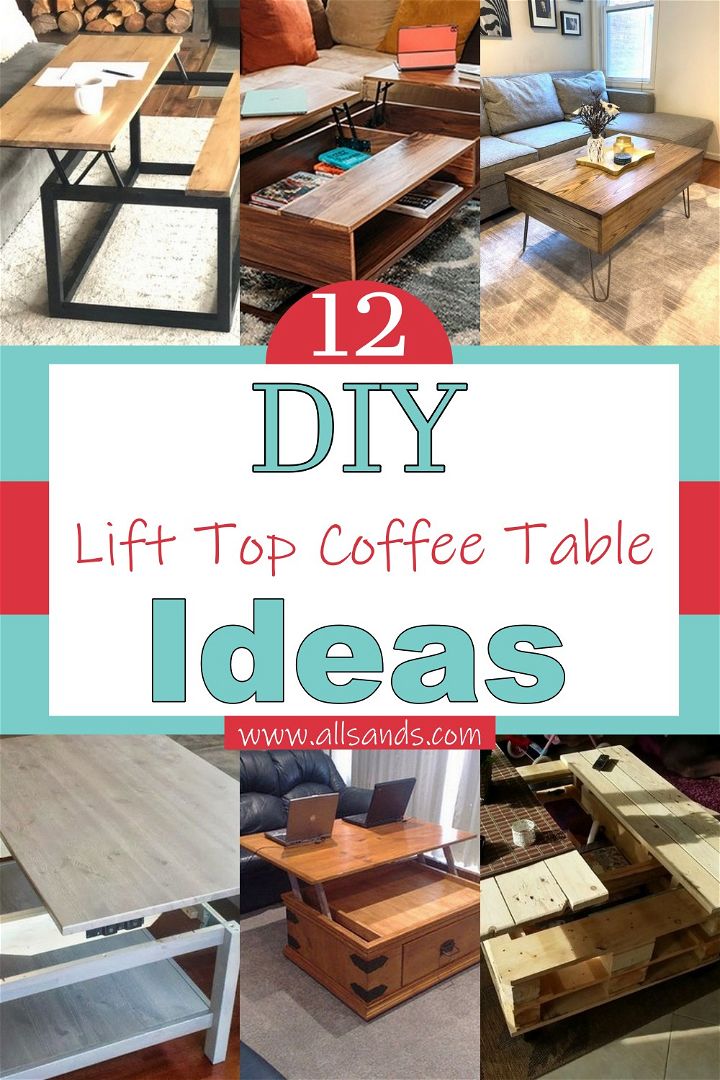 Coffee tables with lift tops have many benefits. They function as multipurpose items that can hide things, such as remotes, magazines, and even snacks. They are a great alternative to end tables because they offer more storage space. In addition, they can also double as a dining table. Adding a lift-top coffee table to your living room in several ways. The options include adding sliding doors and drawers underneath or lifting the whole top with hidden hinges. These DIY lift-top coffee table ideas are simple to make, and you can use them to transform your old coffee table into a new one. If you decide to build one, get inspired by the 12 DIY Lift Top Coffee Table Ideas listed below.
Benefits Of Having DIY Lift-Top Coffee Tables In Your Living Room
Convenient storage
Space saver
Unique personalization
Easy to build
Hardwood Lift Top Coffee Table by Chisel & Fork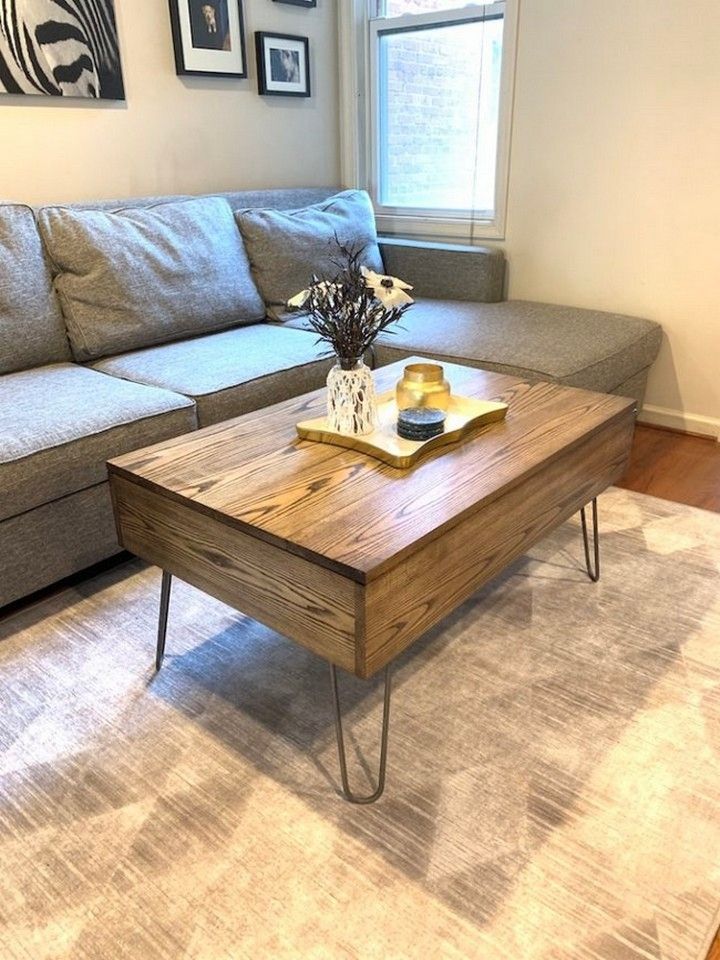 Make a wood and metal lift-top coffee table with this tutorial. This is a great DIY project using essential tools and materials! The Hardwood Lift Top Coffee Table is perfect for your living room. It offers concealed storage space for your magazines, remotes, keys, and other devices, in a sophisticated and elegant form that looks good with any decor. A beautiful centerpiece to any room, the Hardwood Lift Top Coffee Table organizes your entertainment system while maximizing your available space.
Double Lift Top Coffee Table by Alex from Bevelish Creations
Want to know how to create a double lift-top coffee table? Or perhaps you'd like to upgrade your current coffee table with a lift top? If you answered yes, then this is the guide for you. This highly customizable double lift-top coffee table is perfect for creating the ultimate home theater experience. The top section can be used for food and drinks, while the bottom lifts to reveal hidden storage space. With plenty of room for storing remotes, games, and additional snacks, this table gives you all the freedom you need when watching movies from the comfort of your home.
Rustic Lift Top Coffee Table Desk by OBN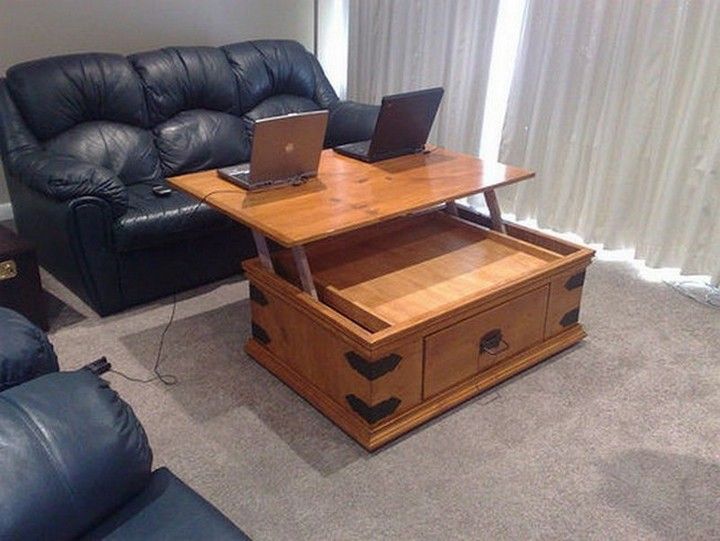 If you love the idea of a lift-top coffee table but don't want to spend hundreds of dollars on it, this rustic lift-top coffee table desk from OBN is an excellent alternative. This DIY coffee table creates a sophisticated and functional working space with its lift-up top. The coffee table features a storage piece that lets you hide clutter in plain sight while closing again to use as a desk or workspace. You can create this coffee table in any wood stain or paint it entirely black for a rugged look.
Pallet Lift Top Coffee Table by OBN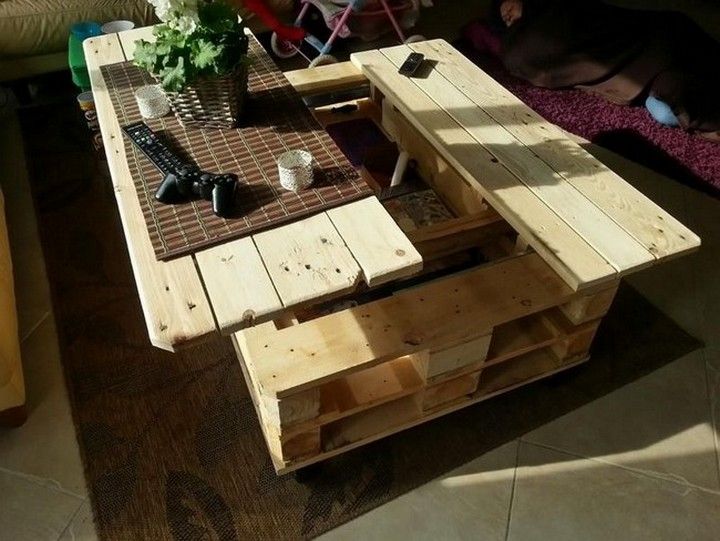 If you're having difficulty finding a small coffee table that is still functional, check out this DIY project! Using pallets and some elbow grease, you can make your coffee table with a lift-top perfect for any space. This wooden table is a perfect addition to any room in your home. It not only provides you with a place to sit while you enjoy a cup of coffee but also gives you the option to add more in-table storage space as well.
Hemnes Lift Top Coffee Table by IKEA Hackers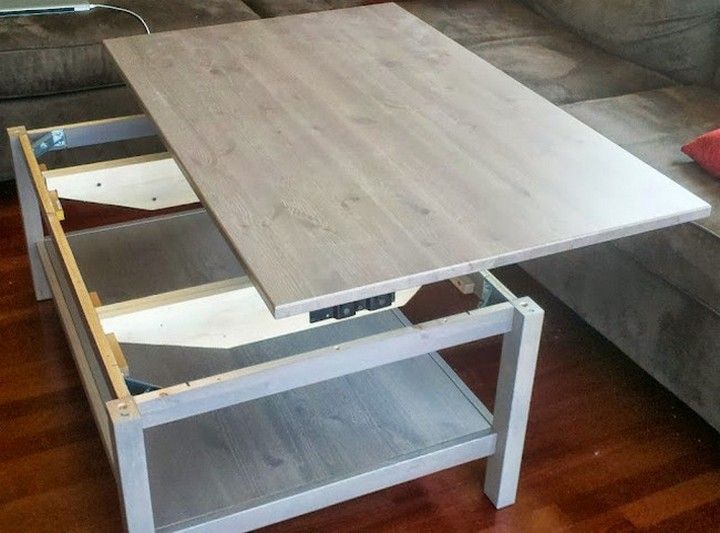 Are you thinking of renovating your living room or bedroom? Imagine a DIY lift-top coffee table that suits your lifestyle and space. A gorgeous DIY Lift Top Coffee Table with a stunning design and smooth lines. You will simply love this table! You can do it yourself in just a weekend! Create an elegant accent table by altering the legs of a rectangular piece of wood. The result will be an accent table with versatile storage space; you'll wonder how you did without it.
Box Frame Coffee Table with Lift Top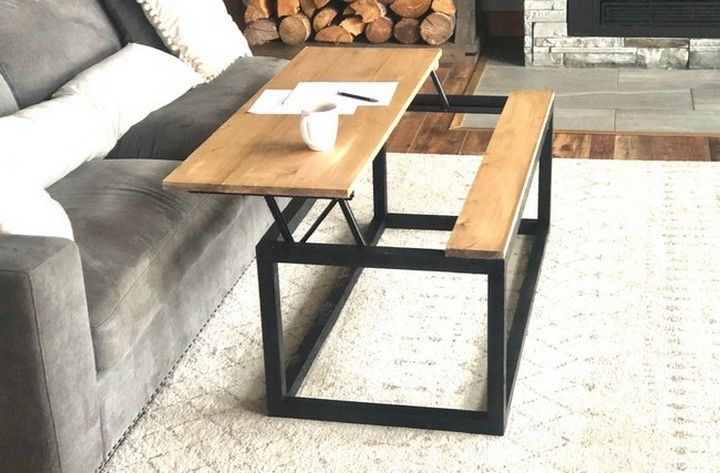 Crafting a simple, easy, and affordable coffee table is easy with this DIY Lift Top Coffee Table Idea. This project is perfect for beginners who want to learn new skills and improve their crafting skills. This Box Frame Coffee Table with Elevated Lift Top is a great way to maximize your space and turn any surface into a convenient coffee table. It has an open storage area underneath the top portion and a lower shelf for storing things. The whole frame is joined together by dowels, so it's easy to assemble.