One of the best ways to start taking care of your health is to grow some of your food. A good place to start is with a simple hydroponic system, which requires very little maintenance and allows you to grow lettuce, herbs, tomatoes, or other plants without soil. These DIY Hydroponic System Projects can be used indoors and outdoors and can even be designed in a small apartment. If this is your first time growing food, this is a great project to try out! Some of these homemade hydroponic systems are larger in scale than others; if you're only interested in growing a few plants, consider that when choosing materials.
Easy DIY Hydroponic System Plans

If you've ever thought about growing your produce but needed more space, or if you'd love to grow more of your food but don't have the time to do it, hydroponic gardening is a great solution! You can grow plants without soil and sunlight. All you need is a little extra water and a container. From indoor herb gardens to backyard greenhouses, your only limit is your imagination. Hydroponic gardening allows you to grow anything from tomatoes and strawberries to cucumbers and lettuce. People are even using hydroponics to grow flowers in their homes. With some basic tools and supplies, you'll grow food for yourself in no time!
DIY Hydroponic System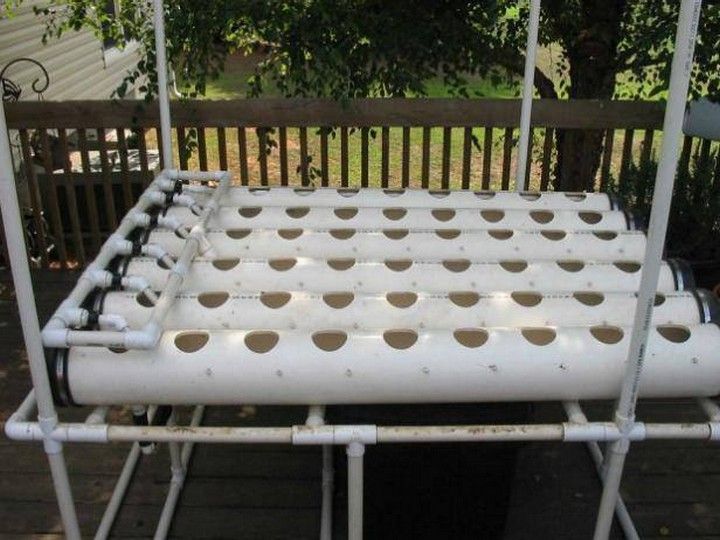 This Hydroponic System is the ultimate starter kit for anyone interested in a hobby that allows them to grow plants using water and nutrients. It guides you through the basic steps of building a hydroponic system, like mixing nutrients and water and setting up the tubing, pumps, timers, and drainage systems. The process is simple, and the materials needed are readily available from any hardware store. It will help you create a perfect hydroponic system in your home. It includes everything you need for set up, including the reservoir and grows tray.
How To Build A Hydroponic System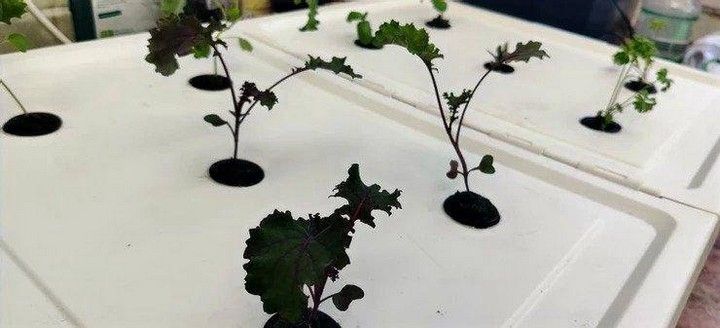 Get the size of the storage container, and make sure to drill enough holes in the bottom to let the water drain. Install air stones and an air pump, then add your nutrient solution. Put the net pots filled with Rockwool cubes into the storage container and place your plants inside. Use pipettes to fill them with a nutrient solution when needed, or use a PH meter to check the water and adjust accordingly. The DIY Hydroponic System is a simple, straightforward build that is made with a few inexpensive materials. This hydroponic system can be used to grow fruits and vegetables year-round. It will save you money on your grocery bill, and you'll know where your food comes from.
DIY Vertical Hydroponic System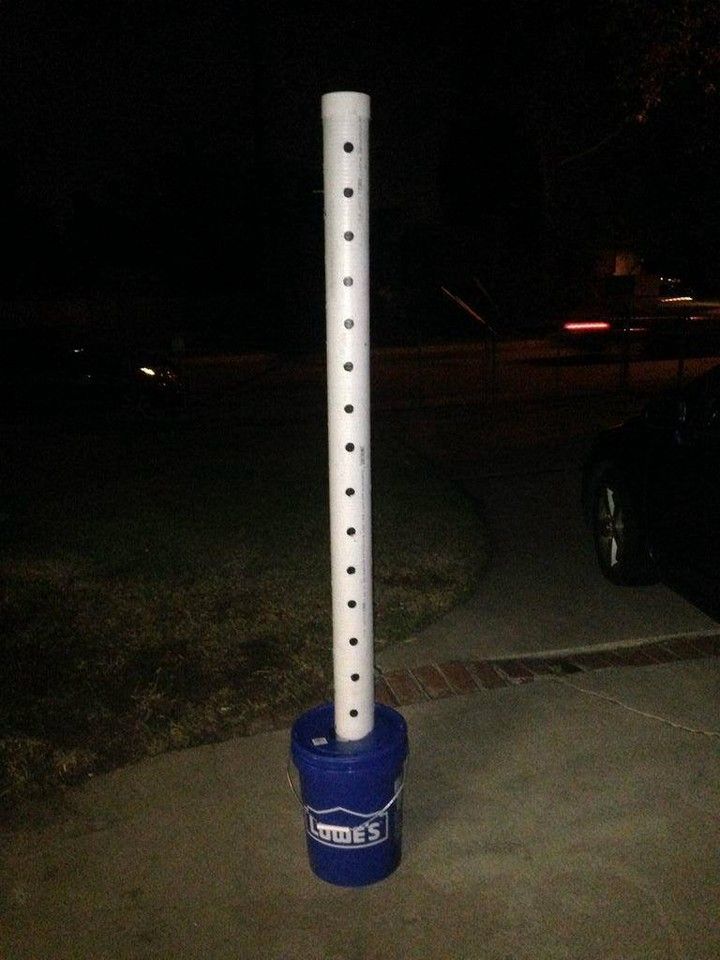 If you can't be bothered to build a traditional hydroponic system, then this vertical hydroponic system is for you. You can use it to grow plants indoors and outdoors if the temperature is pleasant enough. It's perfect for anyone who wants to grow organic vegetables, herbs, and other vegetation in their home! You will be amazed by this DIY vertical hydroponic system as it is easy to set up and very portable. You can try this and see how much fun you will have with it. Before making these stores, it's still good to know some basic facts about how the system works.
DIY Hydroponic Food Factory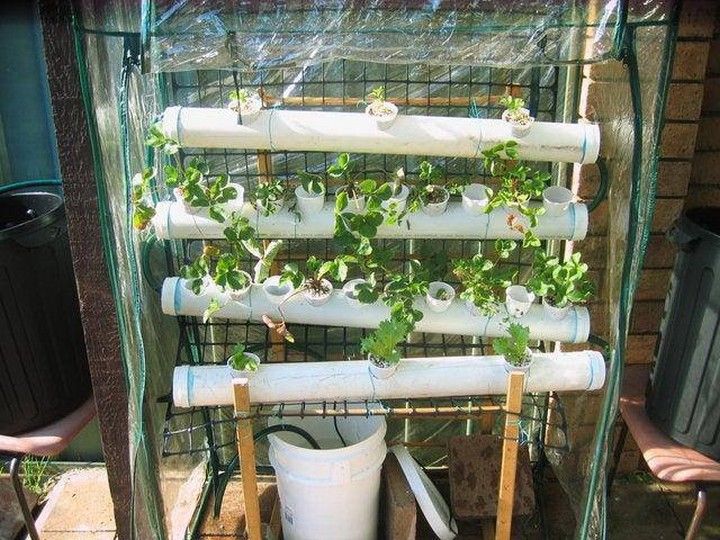 The DIY Hydroponic Food Factory is a simple, affordable way to grow fresh, healthy food for your family or neighborhood. Everything you need to build this easy-to-assemble system is included! Just add seeds and water! This kit contains all the pieces you need to make your indoor hydroponic garden. The kit includes PVC pipe, buckets, end caps, and more. When you're done setting up your DIY hydroponic system, add water and nutrients - it's as easy as that!
DIY Homemade Hydroponic System
This simple method of using the hydroponic system in your home can save you time and money. This homemade system allows you to grow plants, herbs, fruits, and vegetables. This guide will share everything you need to know about making your self-contained hydroponic system, including the containers and materials you need to get started." Many people enjoy the health benefits of fresh fruit and vegetables, but they only sometimes have the time and space to grow them in the garden. This DIY homemade hydroponic system allows you to grow plants indoors anywhere, anytime.
How To Make A Hydroponic System At Home
This project is for you if you've ever been curious about how hydroponic systems work or want to experiment. Build your hydroponic system and run tests with different plants and various seeds. This guide will teach you how to use PVC pipes to create your DIY hydroponic system in less than an hour. This video tutorial guide will show you how to build a hydroponics system at home using PVC pipe. It's quick and easy, but the result is impressive! With this method, you can have an efficient growing cycle.
DIY Hydroponic System With Plastic Bottles
Make your hydroponic system in a very short time with the help of this video guide. You'll need plastic bottles, hydroponic solution, a few supplies, and hot glue to create this DIY hydroponic system. This method will cost you very little money, and it's a great way to incorporate recycling within your garden to make it more sustainable. Not only is this project a simple do-it-yourself hydroponic system, but it's also cheap! It's very simple, cheap, and easy to make. You can save money by making your hydroponic system.
DIY Water Bottle Hydroponic System
This is a small and easy-to-build water bottle hydroponic system. You will only need some common tools and materials found around the house to build it. The DIY Water Bottle Hydroponic System is a super easy and cost-effective way to create your hydroponic garden to grow your herbs, greens, or plants. This DIY hydroponic system is a really simple project you can learn to make in about an hour. Hydroponics means growing plants in water, so this DIY water bottle hydroponics system uses that principle. It's perfect for growing herbs and leafy greens indoors or keeping flowers alive during winter!
Hydroponic System Build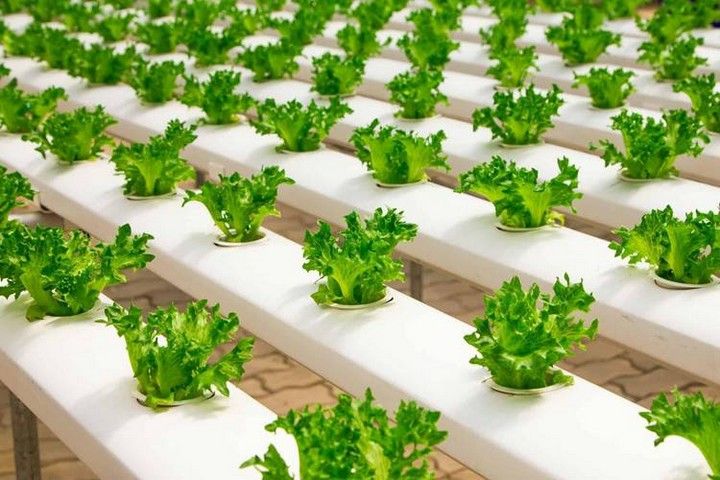 Give your garden a boost with this DIY hydroponic system. It has everything you'll need to grow crops, from the support frame to the net cups. This DIY hydroponic system is a great project for those with greenhouses or other parts of their home that have a lot of sun exposure. You can grow all your produce in your backyard with simple materials. Build a DIY hydroponic system with this guide, using easy-to-find supplies and a few tools to care for your gardening needs.
How To Build A Homemade Hydroponics System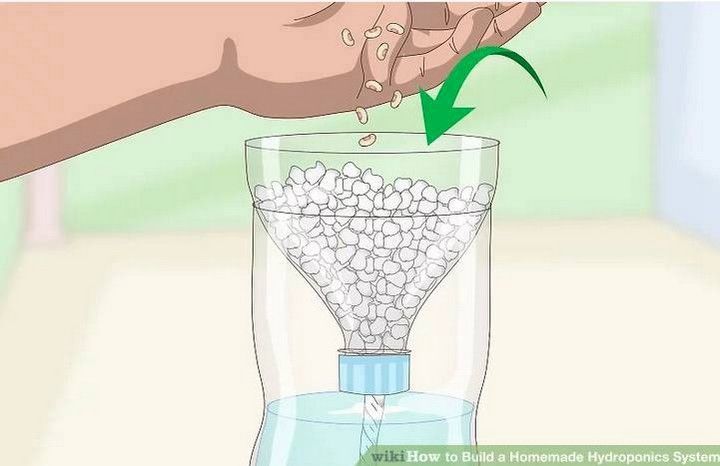 A hydroponics system is an environment in which plants grow, usually with the help of nutrient-rich water. The growing medium can be soil or other materials that hold water, but it's more common for hydroponic systems to use air or inert material instead. Hydroponics is a way of growing plants without using soil. Instead, you use nutrient-rich water to feed them. This process can be done at home, and this article describes how you can create your hydroponic system with simple materials like plastic bottles and nutrients for the seeds.
How To Build A Hydroponic Garden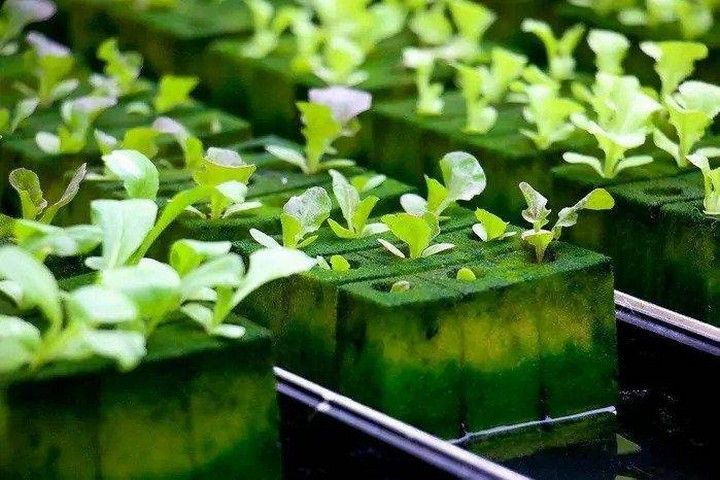 Want to start your hydroponic garden? This is one of the simplest ways to start, and it's cheap too. With a little time, patience and effort, you'll grow organic vegetables and fruits in no time. This project will save you time, money, and hassle. This is the best guide for building your hydroponic system, with pictures of every step. This ultimate DIY Hydroponic Garden project is suitable for people intending to have a large hydroponic garden. The materials used for purchasing this project can be found at your local Hardware and Home Improvement stores.
How To Build A Basic Hydroponic System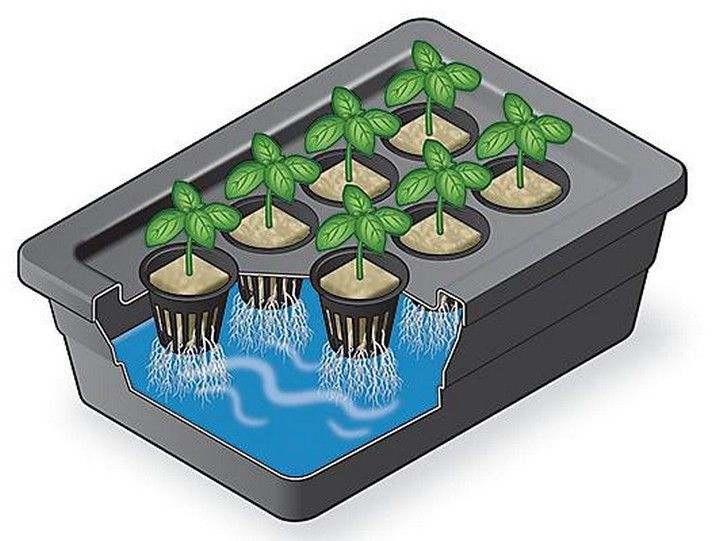 You have an indoor gardening space but need space for a full-fledged hydroponic system or setup. How can you grow your favorite plants at home? This guide will give you simple steps and directions on how to build this basic hydroponic system from scratch. This hydroponic guide is the most versatile and best design for any grower. It tells step-by-step instructions from the beginning, which is essential if you're new to hydroponics. It's also a way to save money by not buying expensive equipment.
DIY Cheap Hydroponics
How to make a simple and cheap hydroponic system for your home. It's so easy to do; even my kids could do it. This cheap yet effective DIY hydroponic system will help you grow your vegetables and herbs. The video tutorial shows how to make a long pool noodle into several smaller pieces, then use them as the growing media. You can automate your hydroponic system using Arduino. This guide contains tips and tricks to help you automate your DIY hydroponics. You only need a few simple things, so watch the video now!
You can also see: DIY Misting System Ideas
DIY Hydroponic Tower NFT System
Do you want to grow your food but don't want to spend all of your time working in the garden? Then you need to try this hydroponic tower NFT system. With a few materials and a few hours, you can create this awesome DIY hydroponics system to grow more vegetables and fruits than ever! Learn how to build an easy DIY hydroponic tower NFT system. Follow along with us as we show you the steps needed to make this simple system at home, which will give you fresh herbs and vegetables at a fraction of the price compared to store-bought produce.
DIY Hydroponic System For Beginners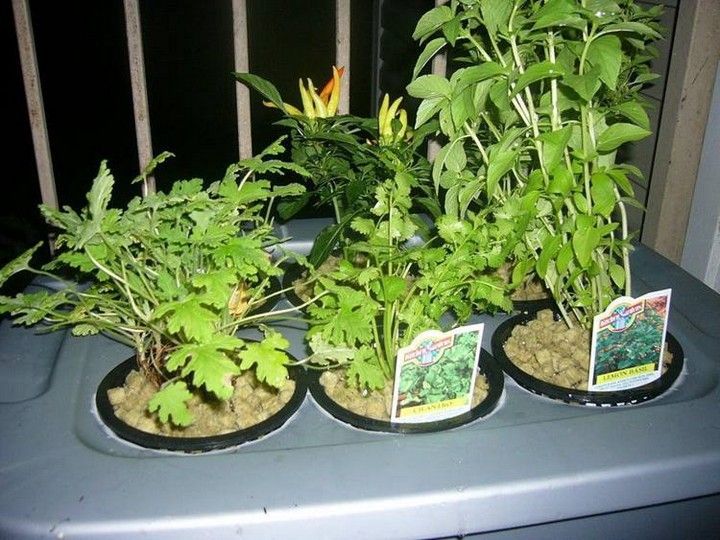 Do you love gardening and want to grow your favorite plants at home easily? This is the perfect indoor gardening kit to get started. The DIY hydroponic system will grow delicious, fresh, and healthy plants in any part of your home. Only need simple tools and supplies? This guide will show you how to create your own unique DIY hydroponic system for beginners that costs about $30, and it's super easy and easy to understand and follow. This guide will show you how to build a bottomless bucket hydroponic system using a mesh pot which allows the roots to grow for better absorption of nutrients than traditional soils.
DIY Indoor DWC Hydroponic System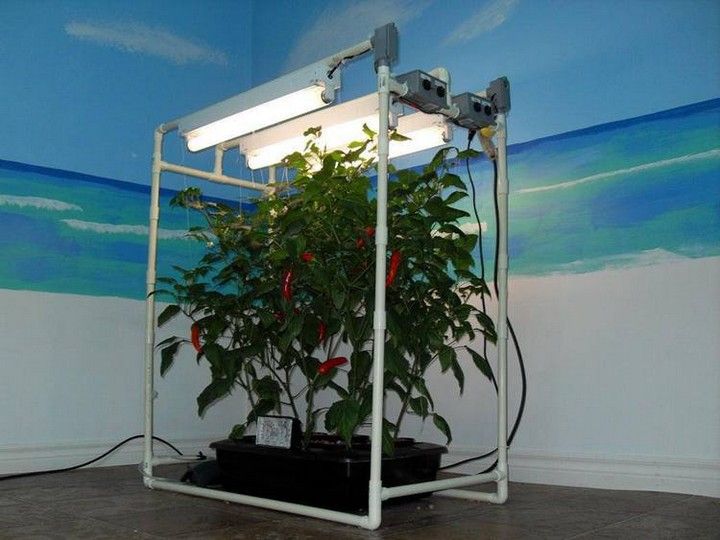 This is a great place to start if you want to build your hydroponic system. This DIY indoor DWC hydroponic system will look great in your home. It took me several hours to build, and it was easy to follow the instructions from eBay sellers. The results are amazing! Great for indoor gardening if you have a bright space with access to water and electricity. This indoor DWC hydroponic system requires expensive and sophisticated supplies like a grow light and PVC piping, but it's easy to build. It's perfect for indoor use if you have a greenhouse or something better.
You can also see: DIY Piping Bag Ideas 
DIY Small NFT Hydroponic System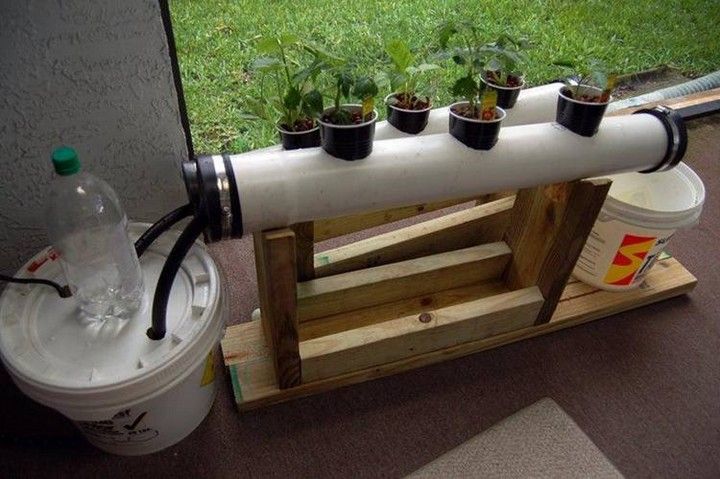 DIY Small NFT Hydroponic System is the ideal guide for anyone looking to start their hydroponic garden. It will walk you through building a hydroponic system that's fully functional and easy to use while saving money over commercial units. Teach yourself how to build a DIY small NFT hydroponic system using inexpensive and easy-to-find supplies from your local hardware store. It's a perfect way to start hydroponics without spending a fortune on a full-size commercial unit.
How To Build A Home Hydroponics System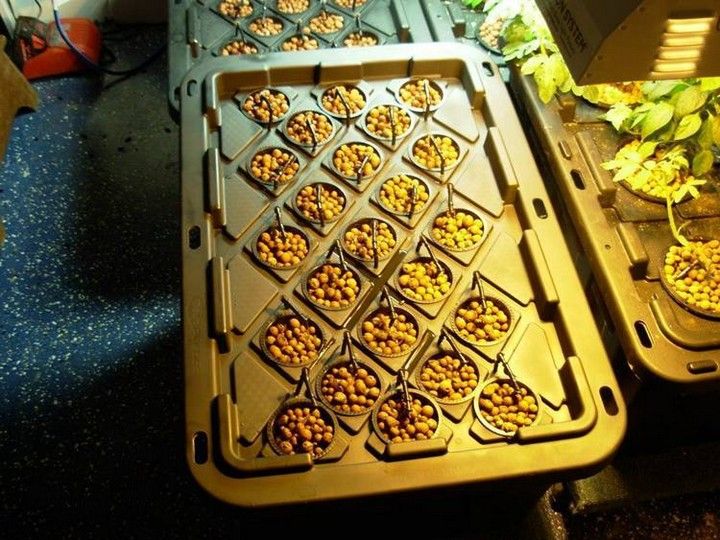 Are you looking to grow fruits, vegetables, herbs, and other greenery? Do you want to find an easier and more convenient way of working with plants without spending so much? If so, then this guide is just right for you! Hydroponics is a process by which your plants are cultivated without soil. With this method, they only get the nutrients they need through their roots in water rather than being fed nutrients through the growth medium called soil. It might take a little effort and time, but if you're serious about not just creating a hydroponics system but wanting your hydroponics veggies and herbs to flourish, you'll want to invest in this guide.
DIY Cheap DIY Hydroponic System
Do you want to grow your plants and herbs but need more space or want to spend a little money on a hydroponic system? Hydroponics is a great way to start growing your herbs, flowers, fruits, vegetables, and more. But it can be complicated and expensive if you buy everything from a store. This video guide walks you through a cheap and easy way to set up your DIY hydroponic system. With this, you can grow all your herbs, flowers, fruits, and other plants that you prefer at home with minimal space.
Homemade Hydroponic System
This DIY Hydroponic System is effortless; you can make as many as you want and have a garden indoors. This is a simple hydroponic system you can make in your home! It's simple, inexpensive, and easy to be made. This DIY hydroponic system can be made with cheap materials found at a hardware store. This is a simple and regular hydroponic system that can work with PVC pipe and a few other materials like air pumps, air stones, hydroponic solutions, and more. It's effortless to make.
DIY Hydroponic Lettuce For Beginner
Here's how to build a DIY hydroponic system! You'll start with seedling production and move on to make the hydroponic solution, which is an important part of the growing process. Once it completes, you can follow through with the remaining steps. With this project, you'll start with seedling production. You'll create your hydroponic solution and grow some delicious lettuce. You'll learn about the science behind hydroponics and how to control the pH levels of your plant's growing environment.
DIY Cheap Hydroponic System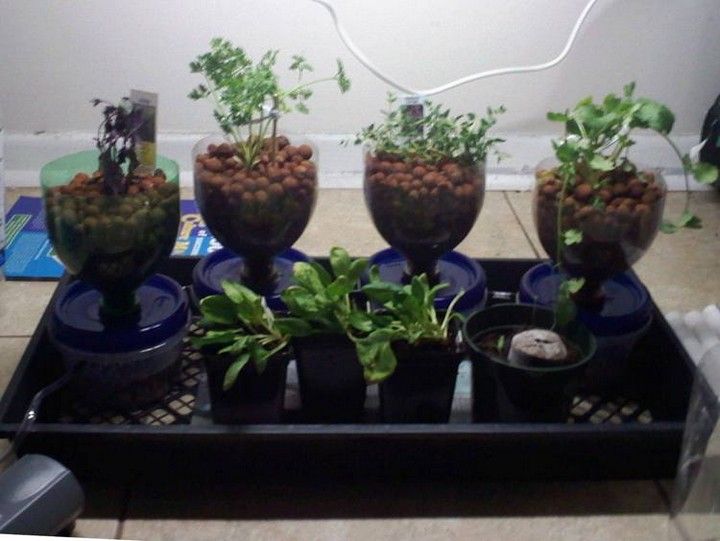 This DIY hydroponic system is easy and inexpensive to set up. You only need a few plastic containers, some hydroponic nutrients, and lighting for your plants. This hydroponic system is easy to build and cheap. It takes just a few minutes to make and will give your plants the nutrients they need without you having to spend hours on it. In summer, you can easily set them up in a small room or grow them on the deck or patio. You'll most likely need a pump to circulate the nutrient solution, so this setup could be better if you're after passive water circulation. But if you're looking for something simple, this will work perfectly!