Avoiding dry skin, static shocks, and chapped lips can be hard if you live in a dry climate. But dry air can also cause other problems—like allergies. Candida, dust mites, mold—all of these can flourish in your home's dry air. Using a humidifier is one way to combat this problem. Humidifiers use moisture to add humidity to the air in your home, which ultimately helps you breathe easier and feel more comfortable. It's especially helpful for anyone with breathing issues or allergies. But if you want to save money (or just like DIY projects), there are plenty of ways to make your humidifier without breaking the bank (or spending any money). Below are some of the most popular DIY humidifier ideas—some that require just a few supplies and others that might take a little more time but will save you so much cash in the long run!
Homemade DIY Humidifier Ideas

The weather is getting colder, and it's the season of colds and flu. But there are ways to prevent getting sick! One of the most effective methods is maintaining a good humidity level in your home. A DIY humidifier can help you achieve this, and it's a great way to reuse household items that you might otherwise throw away. There are many different humidifiers, but they all follow the same basic principle: they increase the air's moisture. They can help relieve nasal congestion, prevent nasal dryness, and decrease your chances of getting sick. So, If you are DIY enthusiastic, here are some DIY humidifiers you can make at home!
DIY Humidifier
This DIY humidifier is a great way to recycle old or abandoned materials. This humidifier is perfect for home and office; this humidifier will help you clear your breath and relieve dry skin and allergies, removing static electricity. You can adjust the moisture produced by the humidity appliance according to your needs and desires. To build this project, you'll need a one-gallon plastic bottle, one PC cooling fan, a 12-volt multi-voltage adapter, a mist maker, and a connector. You can use distilled water, but you'll need to change it at least once every two weeks to prevent mineral buildup in the mist maker units.
DIY Dollar Store Humidifier
If you don't have a humidifier, it is possible to make one out of items you can buy at the dollar store. Great for any room of your house, this DIY Dollar Store Humidifier is a surprisingly simple way to add moisture to your home. All you need is a small bucket, bin basket, fan, and absorbent material. This cute little DIY dollar-store humidifier will work wonders in keeping your home warm and moisture-filled this winter season. And it's so easy!
How To Build A Homemade Humidifier Using Ultrasonic Misters
The humidifier is one of the most commonly used devices in our homes. They are designed to add moisture to the air and combat dry air, which can lead to many health issues. Most commercial humidifiers are expensive and require constant maintenance, so why not make your own instead? This video shows you how to use ultrasonic misters to make your humidifier. This is great for people who want to DIY their humidifier instead of buying a pre-made one.
How To Make A Bulb Humidifier
Have you been looking for the perfect way to humidify your home but have yet to find a humidifier that suits your needs? This is the How To Make Bulb Humidifier tutorial that is more efficient and inexpensive than any other humidifier out there. A bulb humidifier is a simplest and most economical way to add moisture to your home. Bulbs are inexpensive and readily available at any hardware store, or you can use an old light bulb. This video will teach you how to make a bulb humidifier at home.
DIY Automatic Humidifier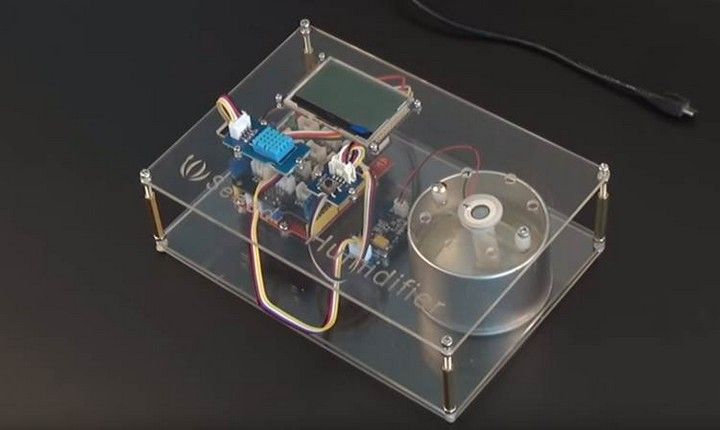 In this project, you will build a dynamic humidifier. Follow some simple steps, and you will have your humidifier. First, you need to fix the grove module in the shell that has been made to fit it in. Then, connect the modules and fix the software properties. This DIY Automatic Humidifier is perfect for keeping an optimal humidity level in a room. It tells the difference between high and low levels and even switches the power on or off to maintain your desired level.
DIY Gecko Humidifier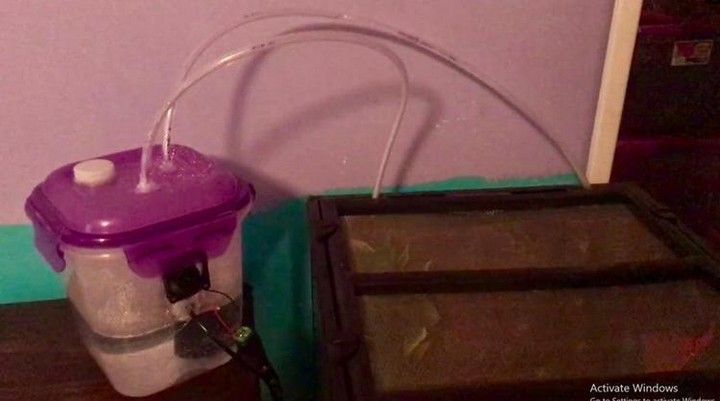 A humidifier is an appliance that releases moisture, which in turn helps to create a comfortable atmosphere by reducing static electricity, preventing damage to surfaces, relieving coughs and chills, improving skin condition and relieving dry eyes. A DIY Gecko humidifier is a simple one that can make at home without difficulty. It's super easy to build, humidifies a room, and it's just fun! This article will help you understand how to make one and the materials required.
You can also see: DIY Solar Air Heater Ideas
DIY A Humidifier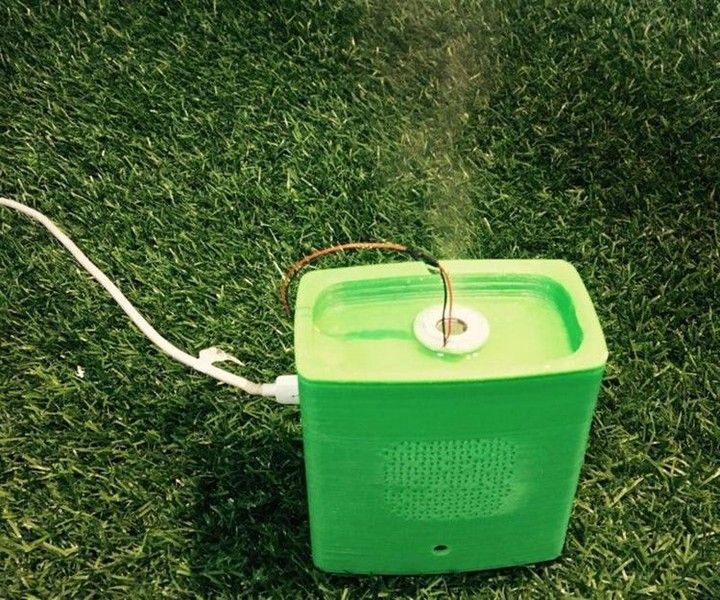 Would you like to make your humidifier? This DIY Humidifier is the solution that you've been searching for. As everyone knows, it's important to keep the humidity properly for your plants and house. And since you can't always be there to control it manually, this DIY Smart Humidifier solves that problem. Auto-humidification starts once it detects the humidity is lower than normal and stops once it is higher than normal. You can manually press 'Start' as well if you want to start immediately.
Homemade Humidifier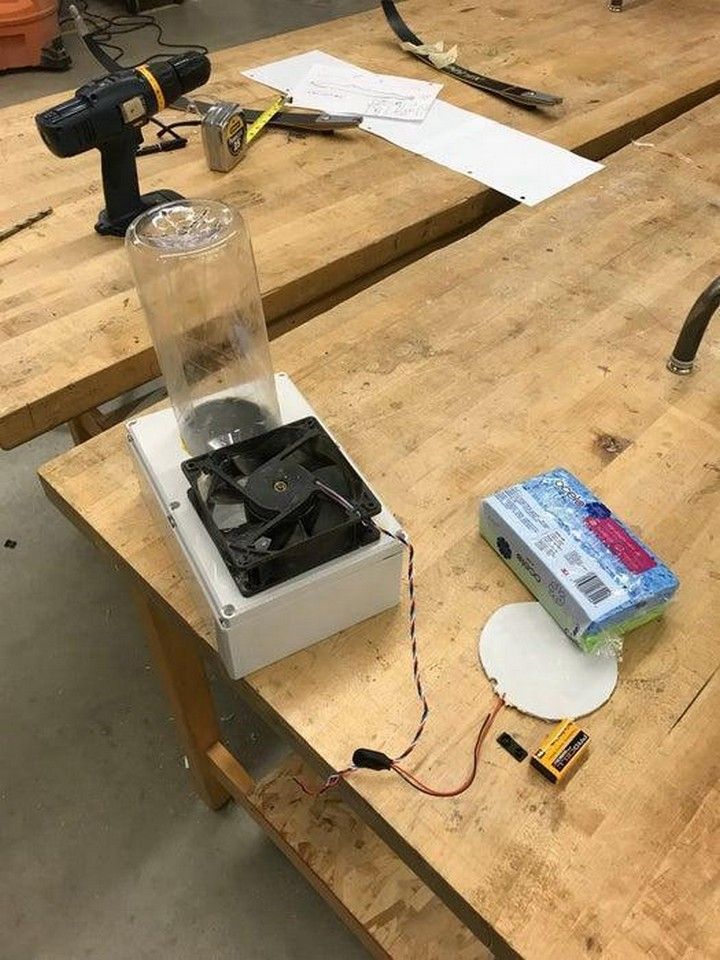 A humidifier is a device that increases the humidity or moisture level in your home. This DIY Homemade Humidifier will make your life comfortable and easy by providing better air quality. If you want to keep the air in your home moist, but don't have the money to buy a humidifier, then this project is perfect for you. You can create your homemade humidifier (and save money) by using items readily available around the house, including a weight-tight container, a bottle, an evaporating surface and a mini-computer fan. This DIY Homemade Humidifier will make your life comfortable and easy by providing better air quality.
DIY Automatic Air Humidifier
An automatic Air Humidifier is a device that automatically adds moisture to the air. It has a humidifier sensor, and with this humidifier sensor, you can always know when your room needs humidity or not. This DIY Automatic Air Humidifier project helps keep the air moist during winter and spring by automatically turning it on when needed. It's very small that you can place it in any corner of your room without giving up much space in your house. The materials used for this project are cheap and available in any hardware store near you.
How To Make A Humidifier With Water Bottle
Have you ever thought of making a humidifier with a water bottle? You can do it in just one hour by following this video. Here you will learn how to make a humidifier from scratch and eliminate your headaches. This is a very simple and easy-to-make homemade humidifier. You need some basic things which are easily available at home. By watching this video, you will learn how to give your baby good sleep and proper breathing in winter by making this beautiful thing.
How To Make A Homemade Humidifier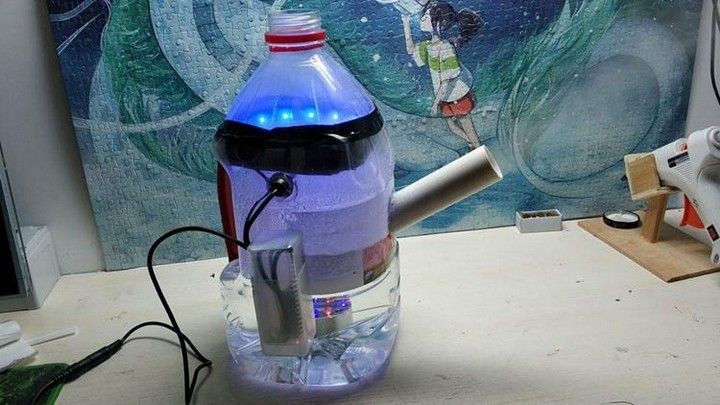 Are you thinking of adding humidity to your room? It helps in many ways, like making your skin soft and boosting overall health. To make your humidifier, you will need a sponge, an empty bowl and water. Fill the bowl with water, then dip the sponge into it. Let the sponge soak up all of the water inside of it, and take it to your room with you. Open up the sponge and watch as moisture is released into your room for a truly relaxing experience.
DIY Homemade Humidifier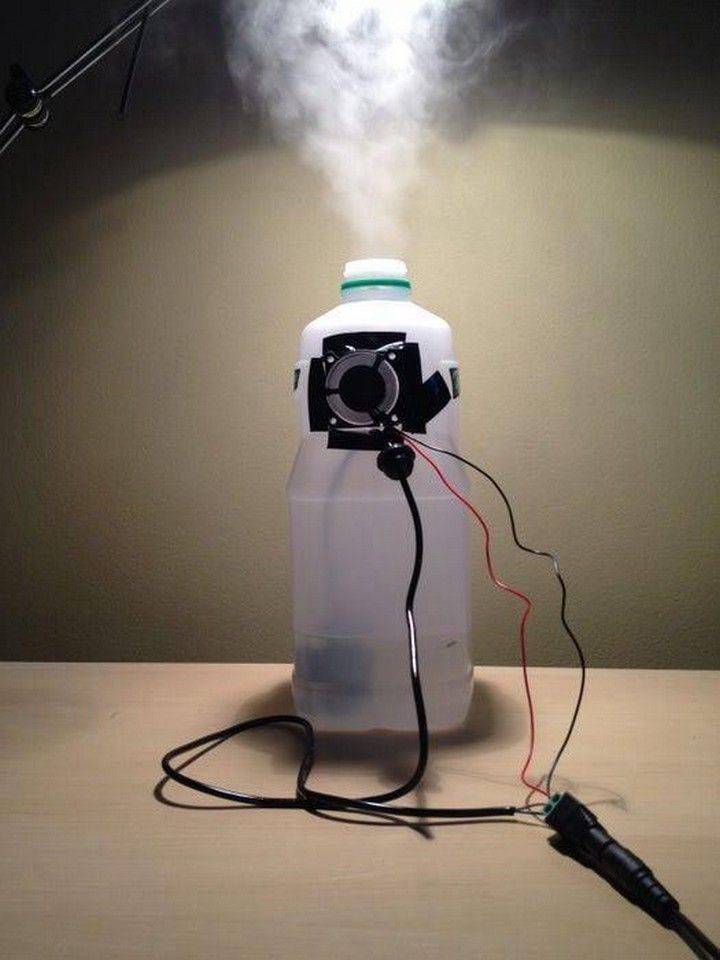 If you are interested in making your humidifier, this DIY Homemade Humidifier tutorial will help you discover how easy it is to do so. In less than 30 minutes, you will have a homemade humidifier that is durable and cheap to make. You will need a plastic bottle, computer fan; DC connect plug female, ultrasonic mist module, power supply and tape. This way, you can enjoy an improved sleeping environment and healthier skin at a low cost!
How To Make Room Humidifier
This humidifier can help you breathe better when you feel unwell and have trouble breathing in the cold season. Follow the steps below to make your humidifier at home. In this project, you will learn how to make a room humidifier using simple tools like a plastic container and a drilling machine. Check for the container size and filter carefully because not all types of containers can work with your requirements. This device can produce a clean, safe mist for you and your family to breathe inside the room.
DIY Ultrasonic Mist Maker
This Ultrasonic Mist Maker is ideal for those who love DIY projects and are easy to use. The ultrasonic mist maker can produce and sustain fog, mist and bubbles, which are popular in decoration. The machine works by making water vibrate at a frequency above the audible range. It's fun to get creative in the kitchen, at home or while camping. Pour your favourite scent into the reservoir, add water, and you're ready to go!
Super Automatic Air Humidifier DIY
This Automatic Air Humidifier will give you exactly what you need to win over this winter season. This DIY is simple, durable and easy to clean, taking 5 minutes per week. It's perfect for those who suffer from dry skin, nosebleeds, asthma etc. It is a detailed DIY video tutorial for making a super-automatic air humidifier with the help of which you can solve this problem easily. The humidifier uses water to create humidity. It works with a pump that pushes water up through the tube and four syringes with holes, creating mist rising into the air around you.
How To Make A Humidifier For Your Home
This homemade humidifier is the perfect solution to humidify your home. This homemade humidifier is easy to make by following this video tutorial, allowing you to add moisture to your home or office. It also helps you feel better while preventing static electricity and relieving throat, nose and eye dryness. You can easily make a humidifier from cheap materials and disposable plastic containers. You need four main parts to create your homemade humidifier: A source of water (such as a pail or bottle), A container for holding the water, A pump for moving the water around, and An ultrasonic mist maker with a wicking material.