Turning sunlight into warmth, solar air heaters harness a free energy source to increase the temperature of the air in your home. As the name implies, these devices use solar energy to heat the air that enters your home by absorbing heat from the sun, which then passes through a transparent cover and into a tube and is dispersed throughout your living space. There are many ways to make a solar air heater at home, but some of the most popular DIY designs are included below: These projects are easy to build, with step-by-step instructions and photos, and the total cost is low.
Easy DIY Solar Air Heater Ideas

These DIY solar air heaters will help you heat your home or workspace without paying for expensive heating systems or burning fossil fuels. Some are easy to make with everyday materials you probably have lying around the house, and some are more complex and can cost you a little bit more. Any of them would be good for you to learn about if you want to save energy, save money, and live sustainably. The following DIY Solar Air Heater Plans will get your brain ticking with ideas that you can use to help your family stay warm without hurting the environment.
Benefits Of DIY Solar Air Heater Projects
DIY solar air heater projects are a great way to save money and create energy efficiency in your home. The benefits of DIY solar air heaters include the following:
You can save money on your energy bills. For example, with the proper planning, a DIY solar air heater can help you save up to 50% on your heating and cooling bills.
You can reduce pollution by using non-polluting natural resources like the sun to provide heat for your home.
You can create an environmentally-friendly heating method without relying on oil or gas.
How To Build A Homemade, Passive Solar Heater Window Unit
This easy DIY Solar Air Heater is a great project to help heat your house during winter, and it's straightforward and cost-efficient if you have a heat source. It requires a few materials that can be sourced easily at home or bought from the hardware store. This video will show you how to build a solar air heater window unit and what you need to build one for yourself. This DIY project is easy and could save money on winter heating costs.
Solar Air Heater
Have you ever thought about making your solar air heater? This simple DIY project is perfect for those cold months when it's hard to keep warm and the furnace has been turned off. The design of this project allows it to retain heat longer, which means you can save on heating costs by circulating warm air around your home. Learn how to build a solar air heater for your home. This DIY solar air heater project is easy to assemble, inexpensive, and maintain.
DIY Solar Air Heater DIY
This simple-to-make solar air heater will heat your home and make you feel good about saving money. Don't worry about the grid; it doesn't need it! The unit will heat up to 160 degrees Fahrenheit, which should be tapered with water for cooling. With this solar air heater setup, the air will be heated by the sun and sent back into your home to keep you warm. It uses a few materials and can be built in the afternoon. Best of all - this unit makes you independent from the electric company!
DIY Solar Air Heater
Solar air heat collector. Simple to make, this solar panel uses glass to collect heat and transfer it to a steel slate base that acts as a heat storage unit. This DIY solar air heater is excellent for heating your space and can be used for your pets or plants. It's easy to build and will work well, whatever the weather. Once the solar panel is warmed, it will increase its temperature to 140 degrees Fahrenheit and higher, enough to heat your home or office while saving you thousands of dollars annually on energy bills!
All About Solar Air Heaters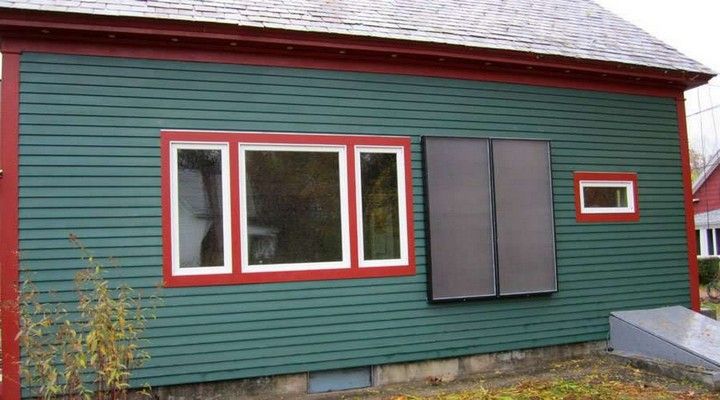 Solar air heaters are a great way to heat your home or office. They're cheap, easy to make, and can use with renewable or free energy sources. It uses the sun's energy to power a fan, which blows heated air through an insulated pipe into your house. This article will explain a solar air heater, how it works, and why you might want to install one in your home or business.
DIY Solar Furnace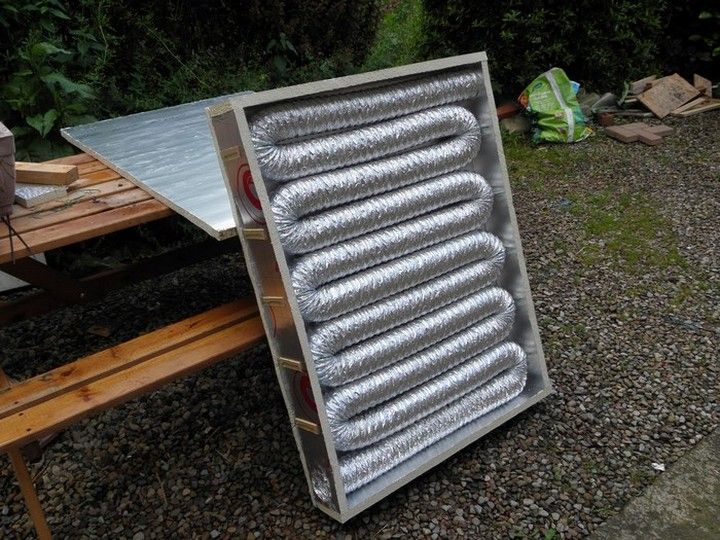 This DIY Solar Furnace is your guide if you want to make your solar furnace! The passive solar air heater uses the sun's heat directly via controlled convection. This is one of the easiest and best projects to start with solar energy. This simple design tutorial will help you efficiently and inexpensively harness natural sunlight, even in cold climates! Follow this DIY solar air heater project guide and make your one.
Pop Can Solar Air Heater Mounted On Wall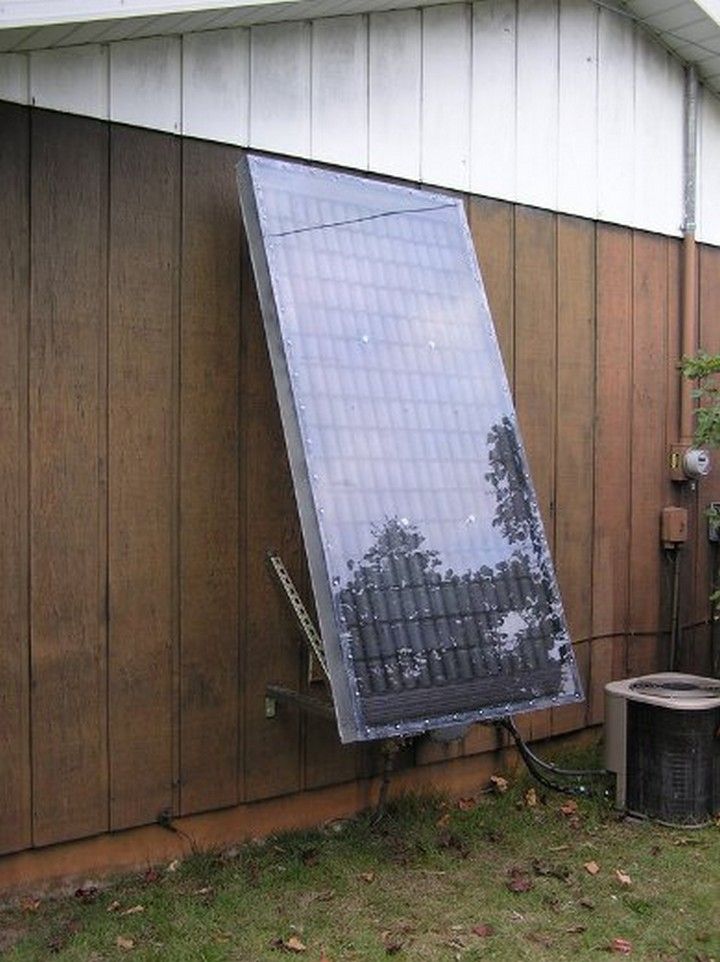 This solar air heater can use indoors or outdoors in areas with low temperatures—a complete tutorial on building a simple and cheap solar air heater with cans and glass. The Solar Air Heater lets you enjoy a warm climate in places with no heating or as an additional heat source for your home/office. It's easy enough for beginners, yet the finished product yields excellent performance and is far more affordable than the store-bought models.
DIY Solar Air Heating Collectors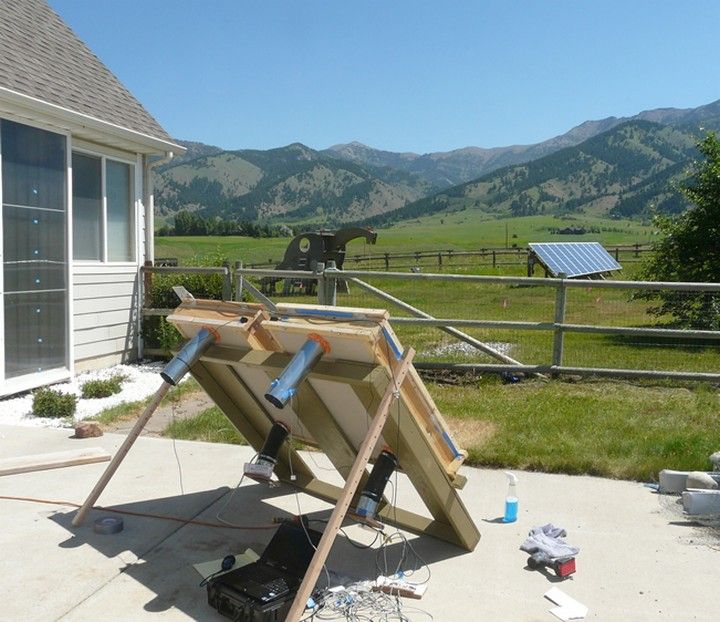 Solar heating collectors are an excellent gadget for DIYers who want to save money on their energy bills. They use the sun's heat to warm rooms or your entire house. Solar heating collectors can be expensive and hard to find, but they don't have to be! Here's how to make your own DIY solar air heater using reflectors and other access to found materials. It's easy to make and brings warmth to your home without the high costs of heaters or other options.
You can also see: DIY Solar Pool Heater Ideas 
Comparing Solar Air Heater Designs & Performance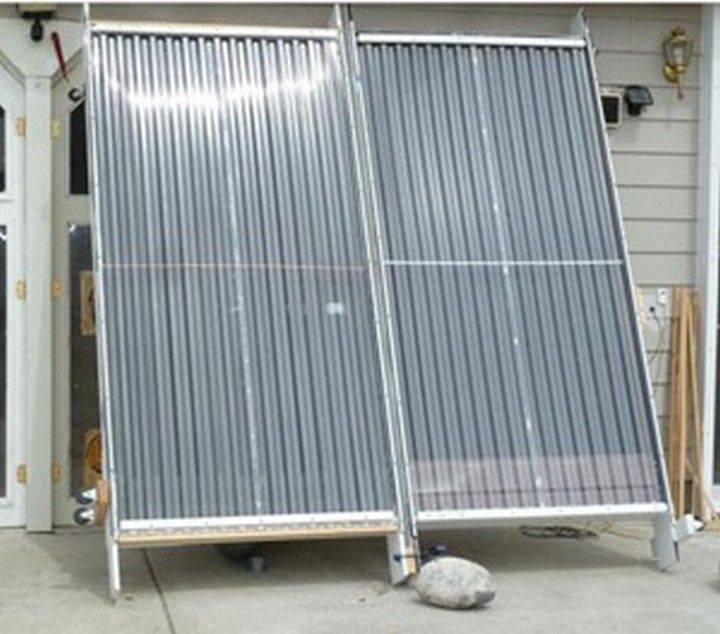 A DIY Solar Air Heater is a great way to keep the heat in your home during winter. The good thing about these heaters is that they're straightforward to make yourself. Plus, having a long life span if done correctly. With this solar air heater project, you can use basic materials and a few tools to make a simple solar panel. You'll find out how long the panels take to heat the air in your workspace and how efficient they will compare to more expensive solar space heaters.
Solar Air Heater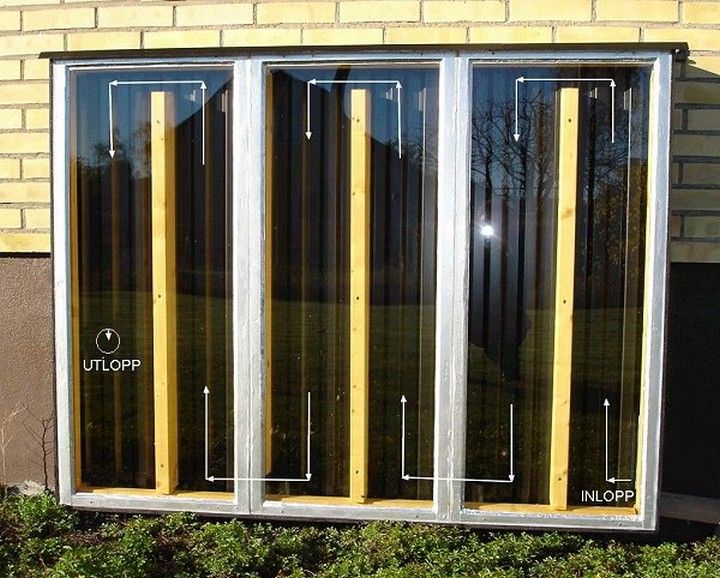 A solar air heater is an excellent option if you're looking for a way to heat your home, office, or garage. They are much easier to install than photovoltaic systems, and they are very cost-effective. With these instructions, you'll be able to make your solar air collector using materials you can purchase at your local hardware store. You can use this heater to heat the air in your home or garage. Use melt snow, and even help dry items such as clothes. Make a solar air heater and start saving money today!
DIY Solar Air Heater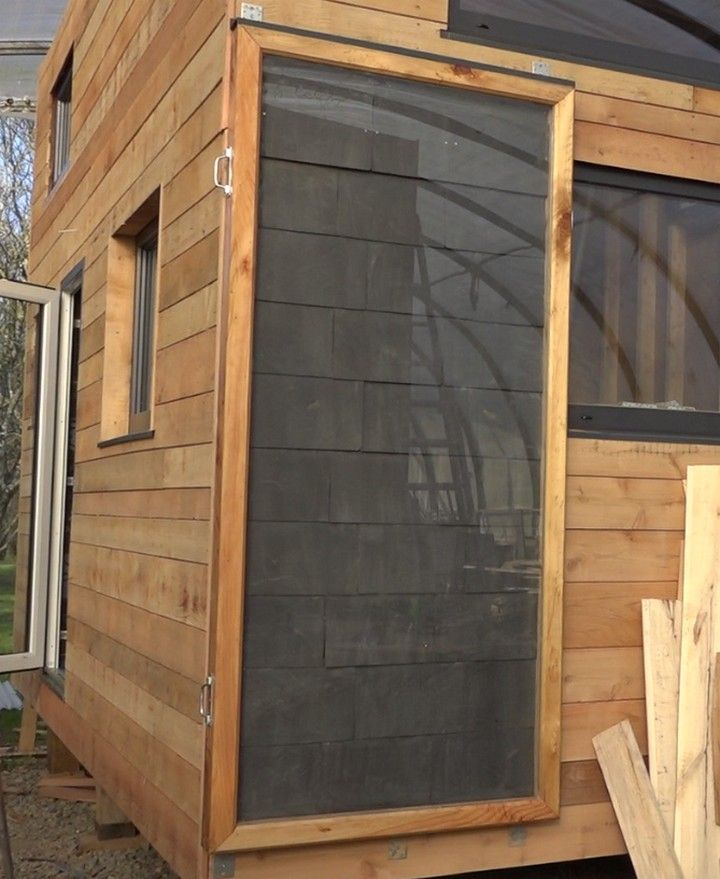 Are you looking to use the same old space heater that always seems running day and night? Do you want to stay cozy and warm this winter without heating your entire house? Well, DIY Solar Air Heater is an excellent solution for you. With modern solar power technology, solar air heaters can collect heat from the sun. Use it in your home as required throughout the day or night, and then release it back into the atmosphere.
DIY Solar Air Heater Boxes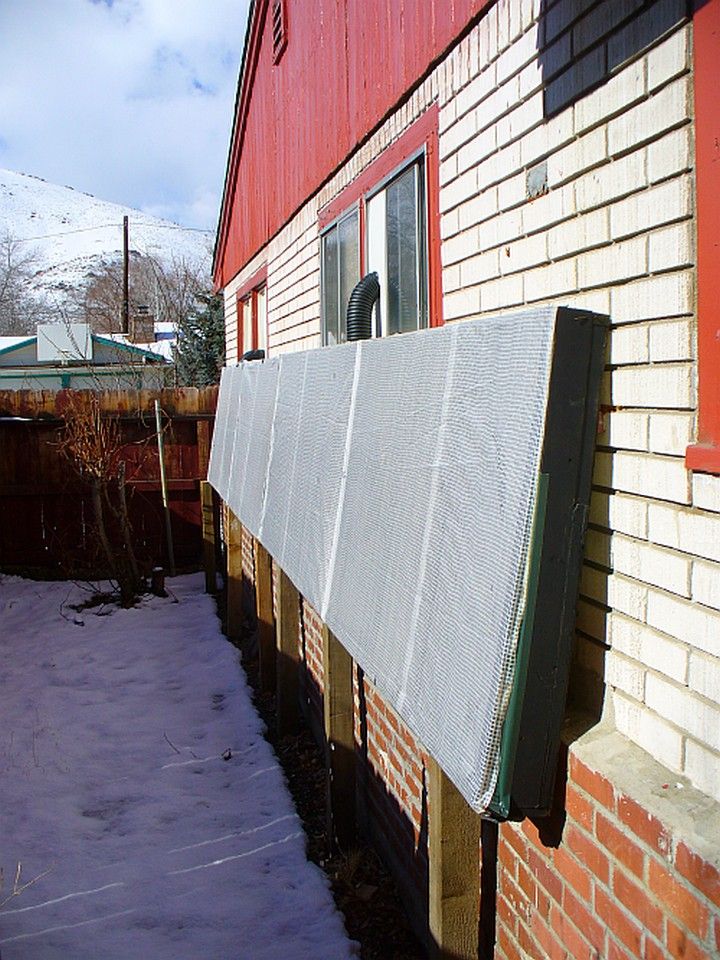 This DIY solar air heater project will show you how to build a boxlike solar collector that can heat your home or business. The panels will compose of transparent materials such as glass and Plexiglas, allowing maximum light transmission. They also incorporate fins that form one continuous surface on all sides, maximizing heat transfer and minimizing air resistance. Best of all, it's easy for an amateur do-it-yourselfer to complete!
You can also see: DIY Solar Generator Ideas