Hanging plants are a great way to add some greenery to a home—they're easy to take care of, don't require much space, and can be placed in areas that lack natural sunlight. But They aren't just for indoor use; they're also a space-saving solution for outdoor decorating and gardening. If you want your hanging planter to be extra special, you can make it yourself! This blog will show you 26 DIY hanging planter ideas that are perfect for any setting—from the patio to a balcony or rooftop. From classic designs made from wood and ceramic cups to more contemporary versions made from wine bottles, and plastic containers, these hanging planters are sure to inspire you.
Easy DIY Hanging Planter Ideas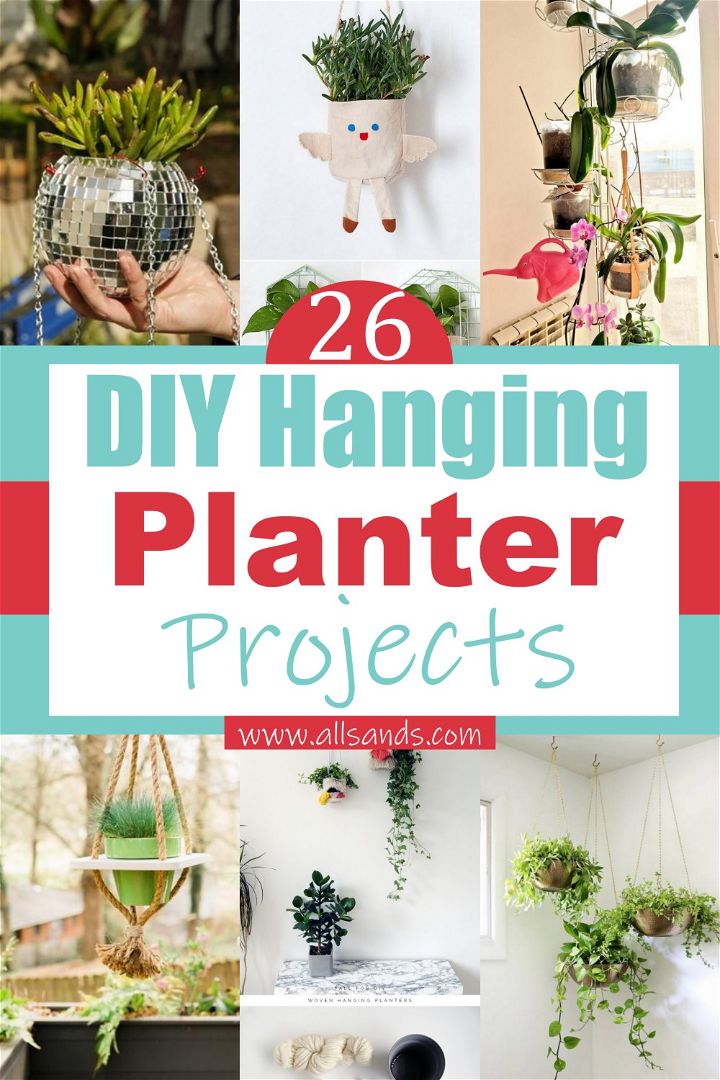 Whether you are trying to add a touch of color and life to your home or increase the amount of greenery in your living space, hanging planters can be one of the best solutions to achieve this goal. It doesn't matter if you have a small apartment balcony or a large porch; with these 26 DIY hanging planter ideas, you can transform any wall or door into a beautiful garden. These creative ideas will save money and give you space to grow your favorite plants. Whether you want to hang them from the ceiling, off a table, or from a mantel, these hanging planter ideas will help you bring greenery wherever you need it!
Benefits Of DIY Hanging Planter Ideas
DIY hanging planters are easy to make and can be customized in various ways. They're also great for adding color to your home or office. Here are some of the benefits of making your own hanging planters:
You can choose any size or shape for your planter. You can make them from recycled materials like soda bottles or old tins.
You can use any soil for your plants and flowers if it drains well.
The hanging pots don't require much maintenance, but you'll need to water them occasionally if they're indoors and don't have drainage holes.
DIY Woven Hanging Planters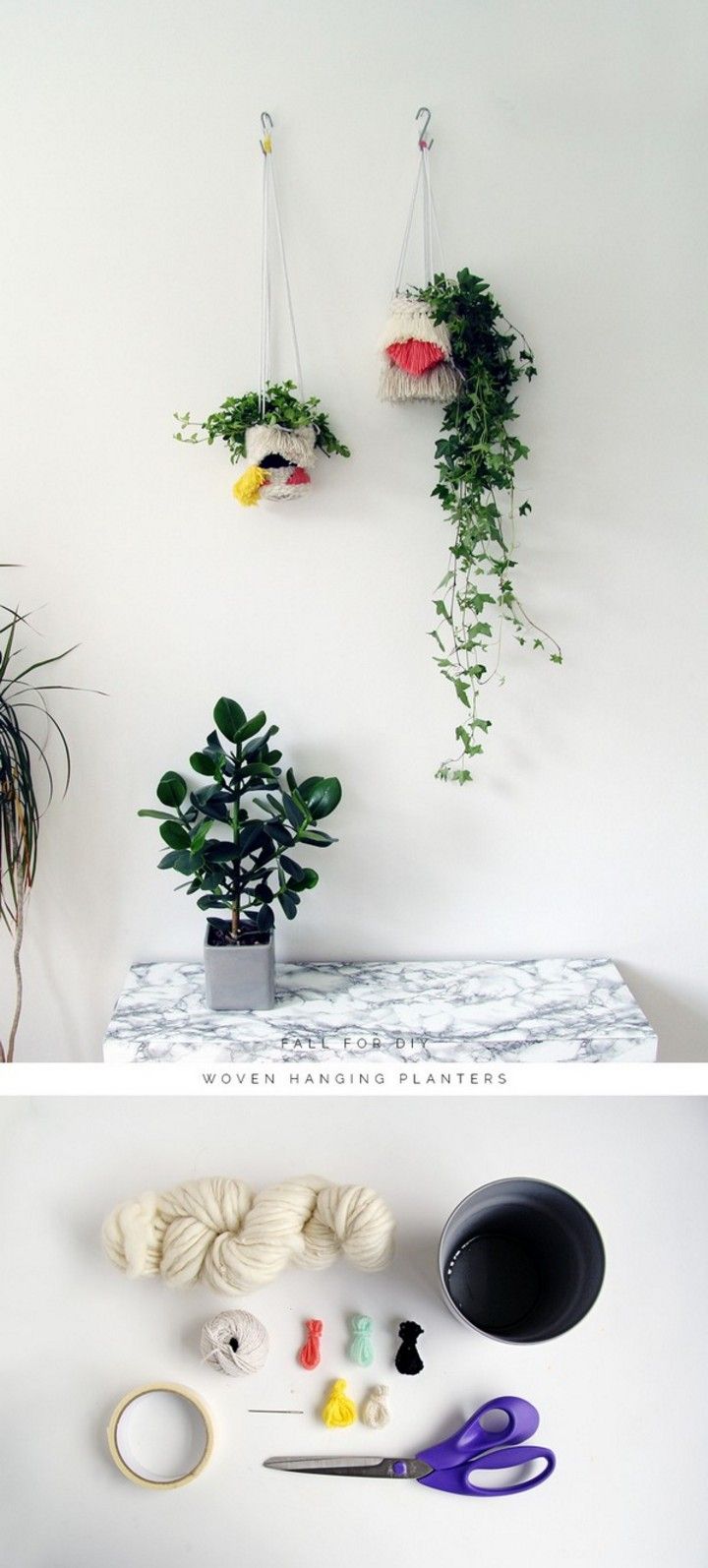 This DIY hanging planter is a great idea for school or at home. Hang it on your window or balcony to add color to your space. It will also look lovely anywhere else where you need new décor! Use a few materials you probably already have in your home and create these adorable hanging planters. This DIY Woven Hanging Planter is perfect for anyone who likes to create and grow! It's easy to make, cost-effective, and green. Plus, it looks great hanging outside in your garden when tomatoes are ripe!
DIY Plant Hanger
This DIY hanging planter is one of the easiest yet most useful ones on this list. You need simple but effective materials to make a creative and visually stunning planter to enhance your home exterior. Make this hanging planter with a Easy candle holder, string, and your plants. This unique DIY is perfect for people who want to make something beautiful for their homes but need more space available. Hang it from a tree or the ceiling, or even place it on your window sill; no matter where you put it, it will look great!
Quick DIY Rope Hanging Planter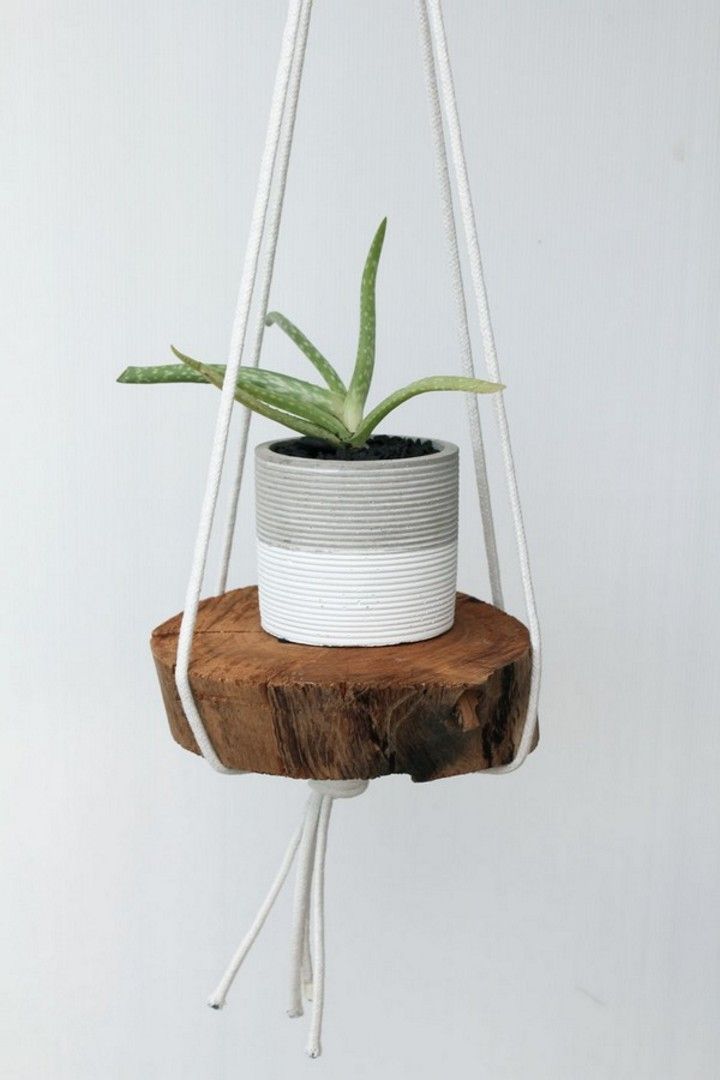 A great way to add some greenery to your apartment or patio is by hanging a few plants from the ceiling. This DIY Rope Hanging Planter provides a great way to display some greenery and can be created in less than five minutes. This homemade planter is perfect for any home or office. It is easy to make, and it adds a touch of charm to any space! This recycling craft will also help a plant last much longer! Create a beautiful hanging planter in just minutes using only a few materials.
Make Your Own Hanging Rope Planters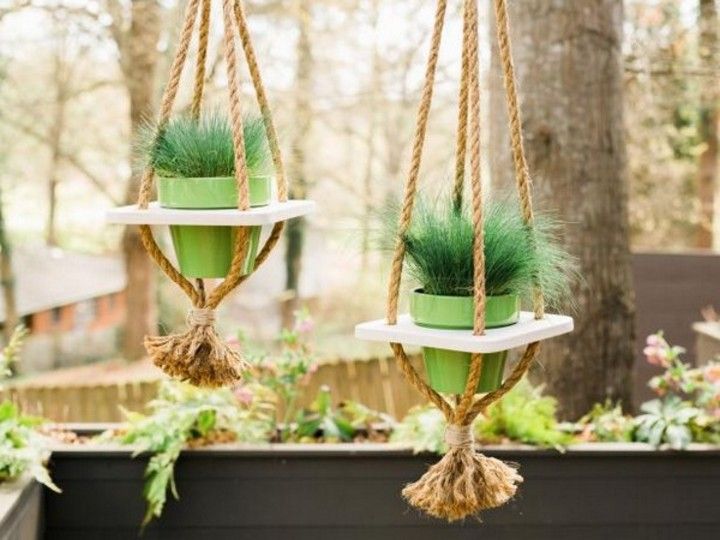 Hang your favorite plants and flowers in this easy-to-construct DIY rope planter. You'll need just a few supplies that are easy to find and inexpensive too! Whether you're looking to make a one-shelf vertical planter or an over-the-top two-shelf hanging planter, we've got you covered. With this easy DIY tutorial, anyone can create a hanging planter that looks like it was bought from a big box store—but costs nothing!
DIY 1-Minute Hanging Planter
Hanging plants are a great way to add a splash of greenery to your home. They're also easy to install and care for, making them perfect for those new to the gardening world! Using an inexpensive plastic bottle from the store, you can make your own hanging planter in just one minute. This video teaches you how to make a hanging planter using one minute. This is the perfect project if you have been working on your garden for a while and want to add more growing space with some outdoor decor.
Hanging Planter DIY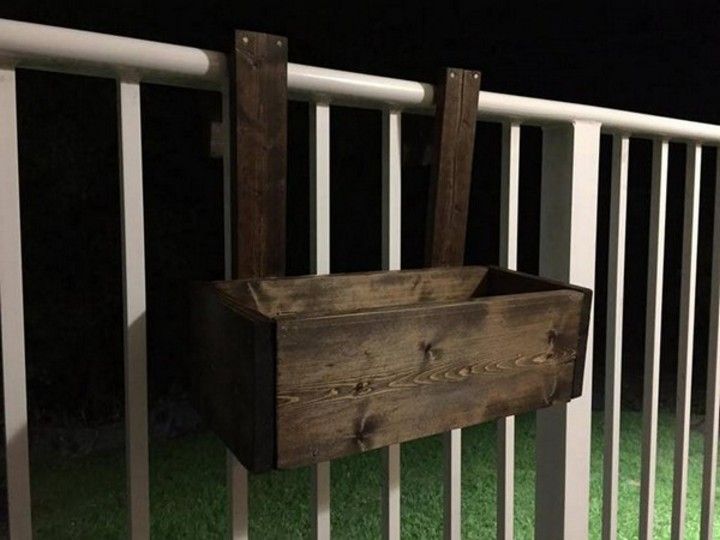 With the help of this hanging planter DIY guide, you'll be able to create a stunning plant hanger in no time. Start with a wooden frame. Next, attach the frame to the wall. Then add plants and hang your new DIY hanging planter! Growing plants can make a home feel warm and cozy. If you have limited space, hanging planters are an excellent option for getting started on your indoor garden. This hanging planter is easy to make and can be made from basic materials like wood, nails, and paint.
Easy Macrame Hanging Planter DIY
If you love gardening, this is the perfect gift for you! The DIY Hanging Planter is easy to make and looks chic in any home. Using this DIY guide, a rope, some pots, and a ring is all you need to make a hanging planter. With just a few knots and a pot, you can have your own hanging planter in no time at all. With this hanging planter DIY, you can either hang it on a door or insert the macrame string through the pot's holes and hang it from there. It's a great decoration for your home because it will enhance and beautify your space.
How To Make A Macrame Hanging Planter
Learn how to make a macrame hanging planter step by step. This project is an excellent introduction to macrame, the art of knotting. This DIY hanging planter is a cinch to make. It's the perfect way to bring some greenery into your apartment and add a little extra color to a space. This hanging planter is very simple and great for taking advantage of vertical space. You can make this planter with any size pot and color macramé (adjust times as necessary).
DIY Hanging Leather Planter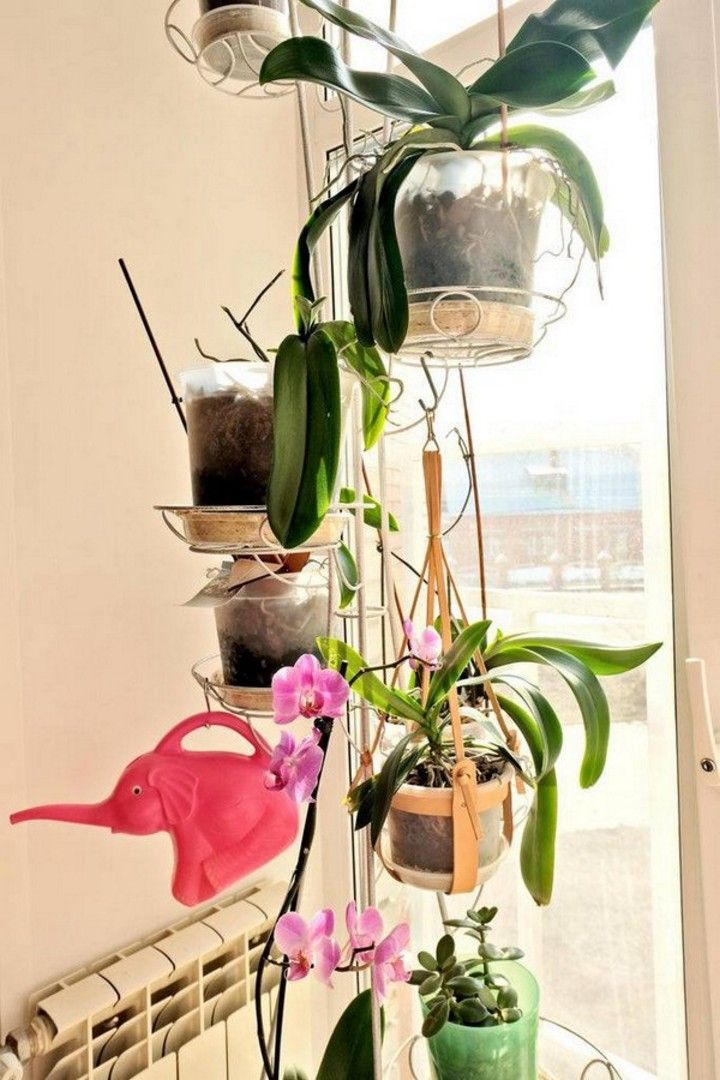 The following DIY leather planter project is for you if you fancy using lots of recycled materials, as it does. This hanging planter will get tons of compliments because it's super stylish and funky. It features a flower pot with a saucer, a metal triangle, a metal ring, rivets, and leather straps that all need to be connected before the hanging leather planters are complete. This hanging leather planter is a great way to make a simple statement in your garden, deck, or patio area. This DIY project takes about 2 hours and only requires essential tools like a hammer and screwdriver.
DIY Hanging Planter Tutorial
DIY Hanging Planter is simple and easy to make, but the more beautiful plants will be displayed on your window with this planter. This easy-to-follow tutorial teaches how to make a hanging planter in your favorite colors. This unique hanging planter will add color and style to any room in your home. This hanging planter is perfect for indoor plants, herbs, or succulents. With a beautiful natural color and a fantastic macrame hanging technique, these planters will surely add warm color and texture to any home decor.
Liftable Hanging Planters DIY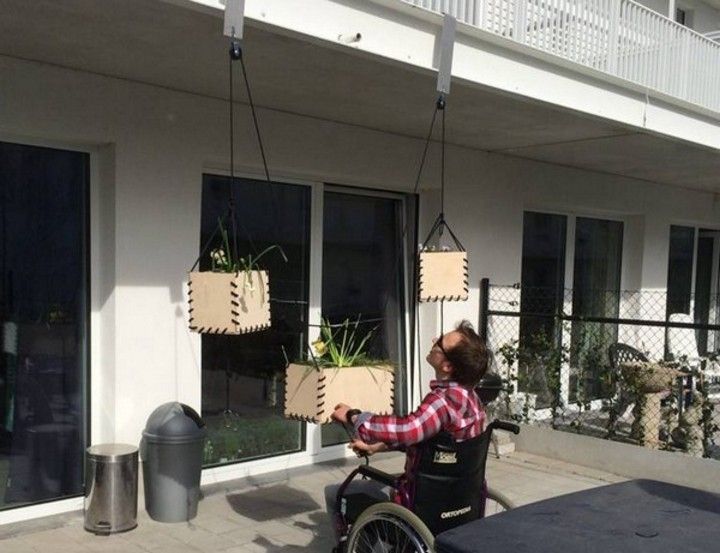 Hanging planters is a great way to grow plants and lighten up your living space. But most hanging planter tutorials need to be more practical; the lift comes from gravity, resulting in unwieldy materials and impractical design. This liftable hanging planter will transform your balcony or garden into the coziest place. It's easy to build and works perfectly for small plants, flowers, and herbs. This DIY hanging planter will allow you to plant from the ground and take care of your plant from afar.
Hanging Vegetable Planters DIY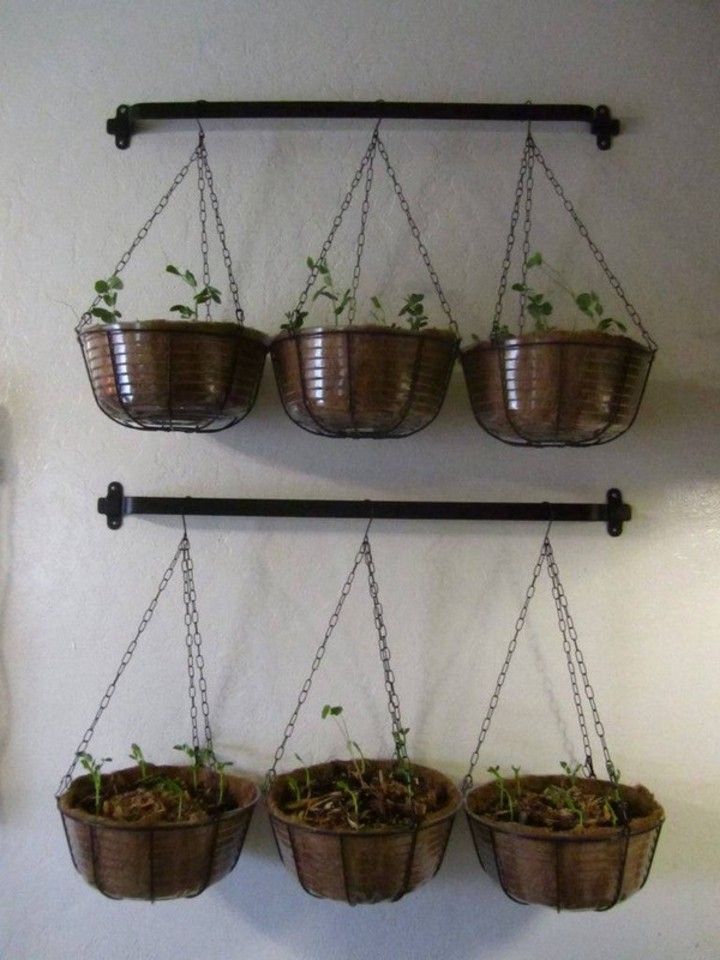 This hanging planter is a great way to grow vegetables or herbs with minimal garden space. You can use whatever type of plastic container, but these baskets allow easy drainage and cleaning. They're a fun addition to any patio or porch! This DIY hanging planter is an excellent idea that you can make yourself. The design is simple and effective, mainly if you have limited space in your garden or want to avoid planting in the ground. The DIY plans also include step-by-step instructions so anyone can build them at home.
DIY Small Plant Hanging
This DIY hanging planter is simple, using only a few materials. The rope will hold the weight of your plant, and the transparent glass jar keeps it looking light and airy. Hang it in your home or garden to add greenery and color anywhere you need it! This DIY Small Plant Hanging is super easy to make and looks fantastic. Perfect for hanging small plants, herbs, and even just decorative items, these hanging planters are great for adding character to your room.
DIY Hanging Planter With Macrame
Take a look at this DIY hanging planter! This beauty is made with just a few easy steps using our Macrame techniques. Great for indoor or outdoor use. A hanging planter is great for indoor and outdoor use. Use this easy DIY project for those with a green thumb or starting out. It is perfectly sized for herbs and makes a lovely living addition to any kitchen or porch. The design is easy to assemble, and once it's up, all you need is sunlight, water, and your favorite herbs.
DIY Wooden Hanging Planter
Want an awesome hanging planter for your home? Look no further; this DIY hanging planter is great for anyone. Check out the video tutorial guide and learn how to make this awesome hanging planter. Make a wooden planter in minutes right here! This is a DIY project that you can try at home. This video is a detailed guide to creating a beautiful and functional wooden hanging planter. It's super easy, inexpensive, and fun! With this technique, you'll be able to create beautiful hanging planters using your home materials.
DIY Macrame Hanging Planter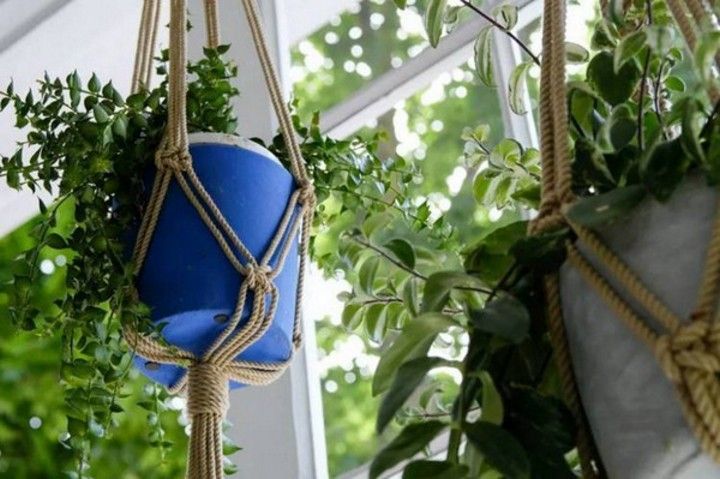 If you're looking for a unique DIY that is relatively simple and costs only $5, this project is for you. In about 30 minutes, you could have a fantastic hanging planter that will not only add some color and vibrancy to your room but also act as a fantastic conversation starter! This simple macrame hanging planter is easy to make and only takes about 30 minutes. Learn how to knot the cordings, then apply them in a specific pattern that will carry your planters.
DIY Modern Hanging Planter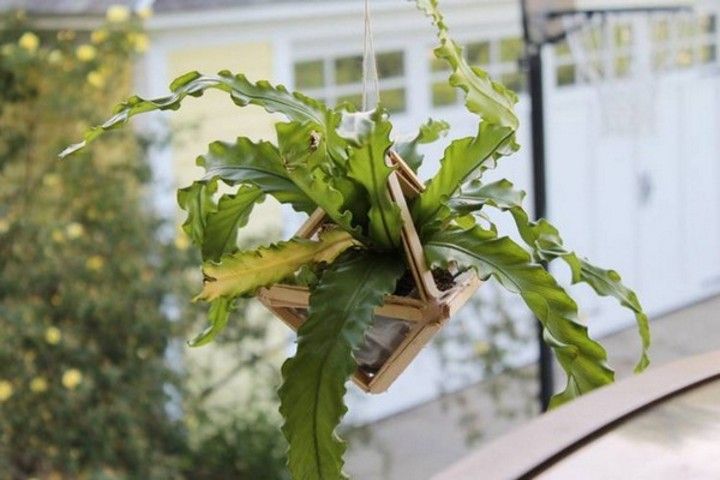 Who says you need an indoor garden to have a lush home? It's time to get creative and make your house look alive with beautiful hanging planters that last for years. This DIY tutorial will show you how to make a modern, DIY hanging planter that is easy on the eyes and highly functional. Create your hanging planter with a few supplies and some DIY know-how. This project is quick to make and uses materials you probably already have around the house. You can use these planters to grow plants or herbs, organize small papers and office supplies, or decorate with them, depending on the size of your container.
Easy Hanging Planter DIY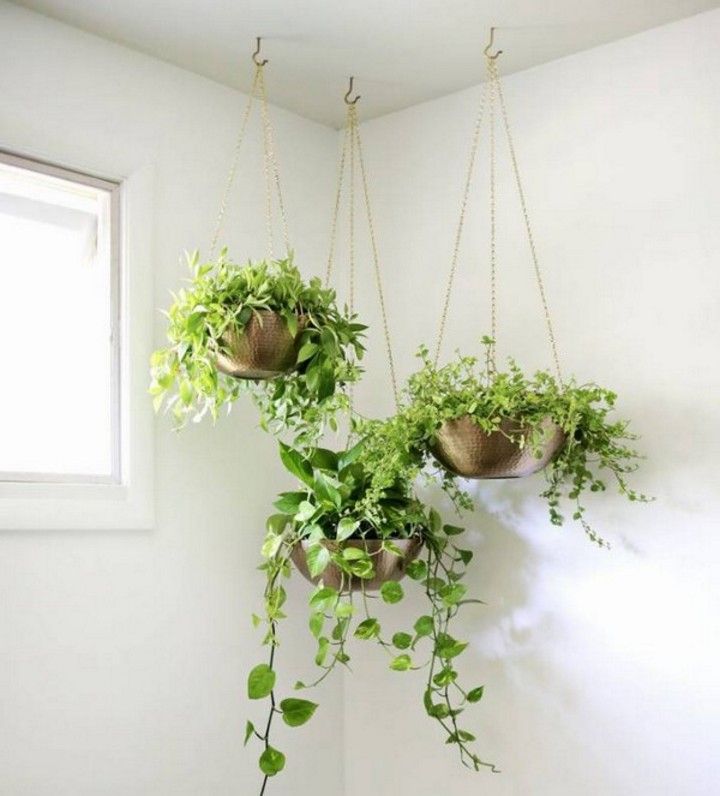 This project is perfect if you're looking for a simple and easy hanging planter DIY! We'll show you how to make a unique hanging planter with just a few fish bowls or any metal bowl you have at home, a brass plated chain, needle nose pliers, screw hooks, quick lines, and more. This DIY hanging planter tutorial is simple and easy, and it can be done even by beginners. It takes a few minutes to make and only a few materials.
DIY Hanging Bottle Planter
If you are looking for an easy way of making a hanging planter, then you can get the best of both worlds with this DIY guide. It will take you an hour to make it and only a few tools. This is a simple and beautiful hanging planter guide! Perfect for indoor plants and herbs, this DIY project involves little more than tying plastic water bottles in a row, much like one would hang holiday lights on a door. Once created, you'll have a beautiful decoration to add to your home.
DIY Angel Hanging Planter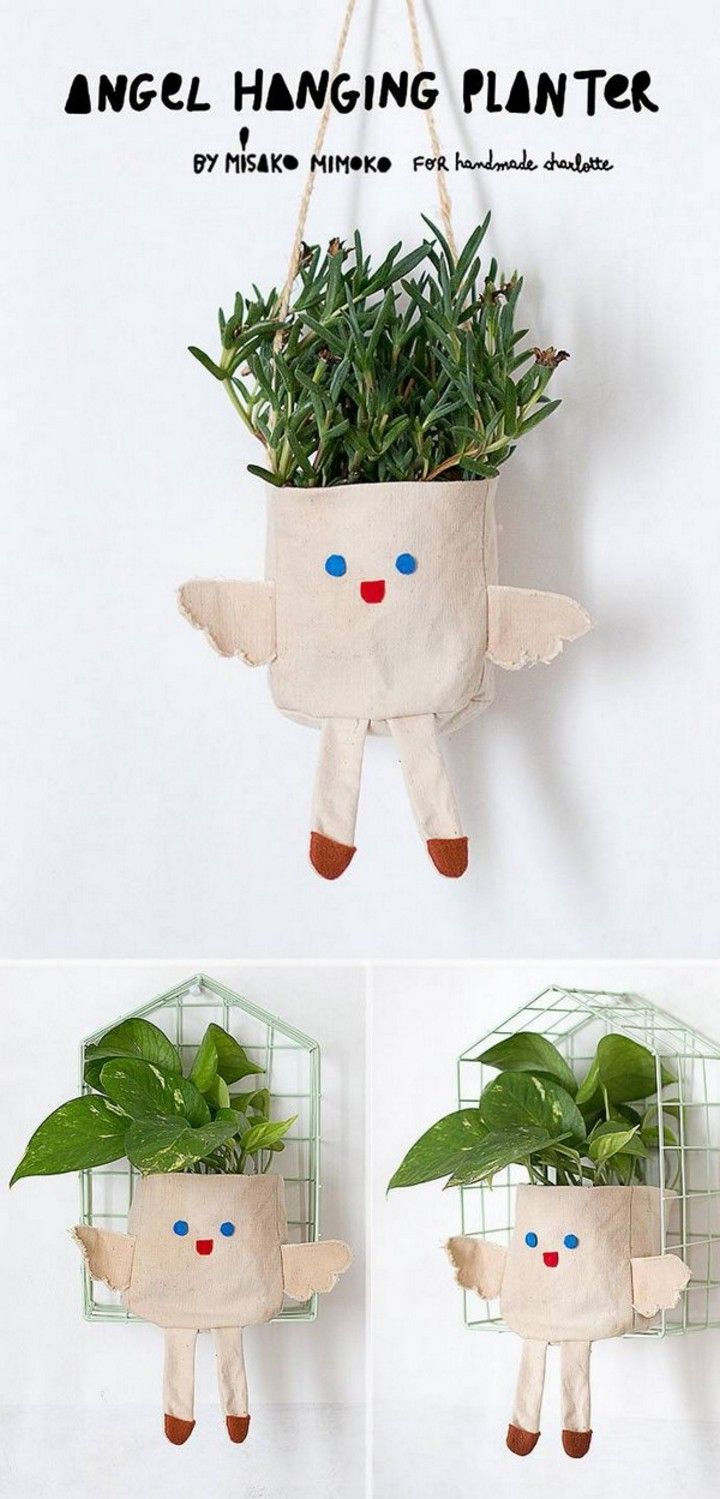 Looking for a unique and decorative way to bring the outdoors in? This Angel Hanging Planter will look great hanging from your ceiling or wall. You can use it as a house for plants and vegetables, hang it from your ceiling, and make it part of your indoor decor! This is a straightforward DIY project, and it only requires a little effort and last-minute effort, but you will end up with an Angel Hanging Planter that will look great and be more than just for decoration.
Hanging Sleeping Planter DIY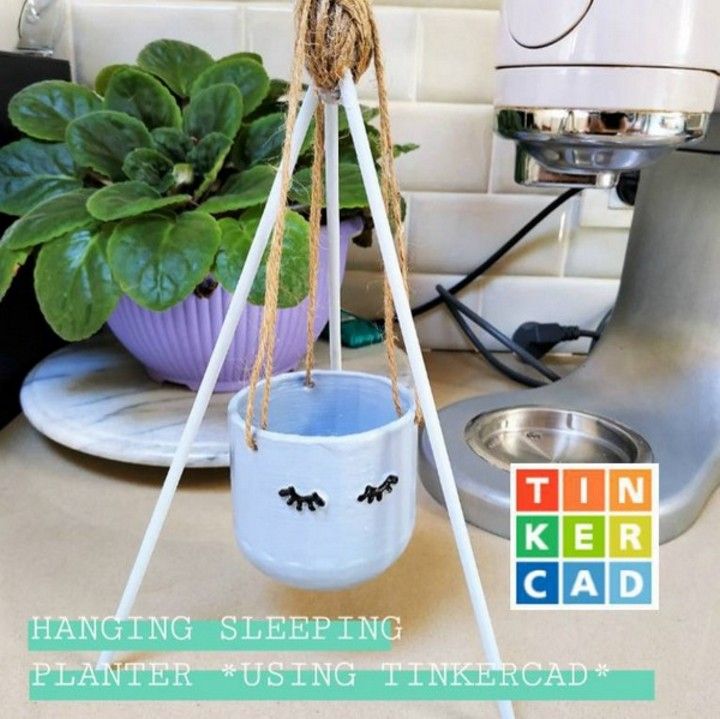 This DIY Hanging Planter is your simple and easy solution to plant your hanging garden. The hanging planter comes with a sleeping design, making it unique; the design can be replaced with any other if preferred. This hanging planter is beautiful, but adding a sleeping design makes it exceptional. Made with simple and inexpensive materials, you can create your hanging water garden using several designs that amplify the beauty of your home's interior.
DIY Macrame Plant Hanger
You can create a hanging planter with a few materials and simple instructions. This hanging planter project is a straightforward macrame plant hanger. Using simple supplies like a piping cord, string, scissors, masking tape, and a tape measure, you can create a sturdy hanger for a potted plant anywhere in your home. The best part is that once the process is over, you can reuse the materials repeatedly! Make this beautiful DIY macrame plant hanger in just a few minutes.
Indoor Ball Hanging Planter
You can create a beautiful hanging planter by adding this DIY project to your list. Whether you're looking for a gift or home décor, this ball-hanging planter will be the perfect addition to your setting. This fantastic indoor hanging planter requires a plastic ball, a macrame rope or any other rope you have, a hot glue gun, and a few other supplies. It's straightforward to make, and the result is beautiful! Depending on your preference, you can choose whether to add plants, but you'll come out with a fantastic decoration piece for your home.
DIY Hanging Planter With Jute
Are your favorite plants hungry for some fresh air? This hanging jute plant holder keeps them safe and snug, even in a drafty space. Best of all, you can customize the size to fit your space and plants perfectly. This hanging planter is ideal for people who love to garden and want to beautify their homes. The materials are inexpensive, making it an easy DIY project at home. This lovely hanging planter adds color and fragrance to your home.
DIY Hanging Driftwood Planter
If you love designing, making, and decorating your stuff like us, then this DIY hanging driftwood planter is what you need! This driftwood log has a fabulous rustic look which will give the right impression on your guests' minds. It's great for storing your favorite plants and flowers at home or the office. With this hanging planter, you'll get lots of compliments from your loved ones while they admire it! With only a few tools, this hanging driftwood planter is simple and easy to make. The cactus/succulent combo is perfect for a tabletop or indoors and represents an eco-friendly way to brighten your home.
Disco Ball Hanging Planter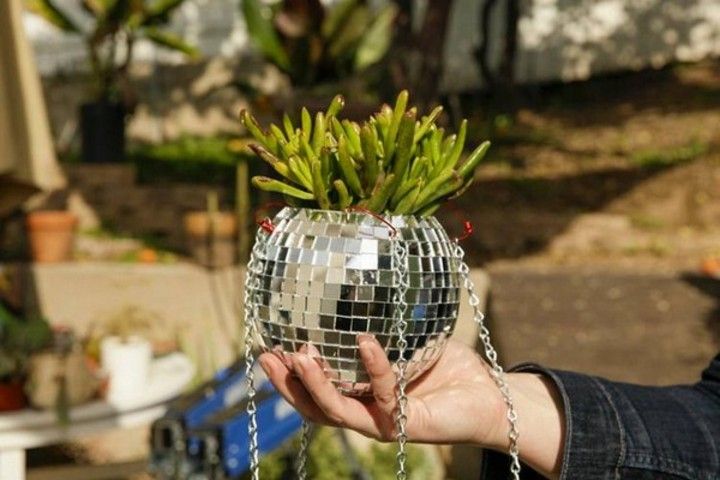 This hanging disco ball planter is so much fun to make. You can hang them in your living room, on a balcony, or even in the garden. Collect some glittering mirrored tiles and combine them with a swivel hook, chain, and ceramic pots. You can create these yourself or buy pre-made ones from Ikea or other home decor stores. These are so cool! This disco ball-hanging planter will add a fun vibe to your living space. Make it yourself and hang it in your den, or bring the party to any room; the look of this planter will make your friends green with envy.