Do you want to add a modern and stylish touch to your home decor? If yes, a DIY barn door project is your perfect solution. You don't need to leave your home feeling open and uninsulated. You can always make barn door projects to help create the best living space for your family. These DIY Barn Door Projects are stylish, easy, and quick, depending on the type of material you choose and how much time you dedicate to the project. They create a focal point and add a unique look to your home. This guide is perfect for beginners and experienced people looking for a new challenge. And when it comes to choosing materials, all you need is wood. With the right tools, tools, and plans, you can finish your project in no time. We have given you options that are easy to execute as well as budget-friendly and classy!
Easy DIY Barn Door Ideas

While the barn door trend may have been around for a while, it's still so stylish it hasn't lost its luster. And these simple DIY Barn Door Projects make it easy to get in on the action. No matter your skill level, you can create and install your door with this collection of unique ideas. These articles and project instructions give step-by-step instructions for creating your barn doors for things like closet doors, laundry rooms, pantries, stairs, hallways, and kitchens.
Benefits Of Making Barn Door Ideas
Barn doors are a trendy new way to transform your home's interior design. While barn doors were initially used to hide the contents of a barn, you can use them as part of a kitchen or bathroom remodel or even as simple decoration. These doors are also made with unique materials such as reclaimed wood, glass, etc. This project is easy to do yourself with our helpful tips below. Find out how this simple DIY project can impact your home from the living room to your bedroom.
DIY Sliding Barn Door
It's not a secret: sliding barn doors are an easy way to give your home a rustic industrial look. They help set the tone for any room, especially in a modern barn-inspired space. The sliding door system is not just for barns, though. You can use it anywhere! This wood-themed video tutorial will show you how to create a barn door for your home. This can be great on a large project like a sliding barn door—or even a DIY sliding closet door. Watch our video for the best way to get started with your DIY sliding barn door.
How To Make A Sliding Barn Door
Learn how to make a sliding barn door in this simple woodworking video.  The instructor uses simple tools and only a few power tools to create a classic design that will last for years. It would help if you got started, but nothing fancy. All of the materials are easy to work with and inexpensive. The instructor also provides links at the end of the video to get everything you need for this project.
DIY Modern Farmhouse Barn Door
The barn door is one of the most popular DIY projects for your home, and this awesome video tutorial will show you how to create a modern farmhouse version that you can install in your entryway or bedroom. Don't have time to make your own? No problem! You can also find premade barn doors. These easy steps show you how to make a farmhouse barn door from scratch. Use this tutorial as inspiration for your DIY farmhouse project! The best part is that it won't cost you much money either! Check out the video to see how it's done.
$40 DIY Barn Door
This $40 barn door is easy to make and an affordable addition to any room.  If you are looking for a low-budget barn door and are not afraid of the woodworking process, this video will teach you how to build it with limited materials and tools. This tutorial is created by someone who builds barn doors professionally, so you can be sure it will work well. Learn how to build a simple, easy-to-assemble barn door for a fraction of what an installed one would cost. This will be a great project for you to tackle if you have some basic carpentry skills.
DIY Barn Doors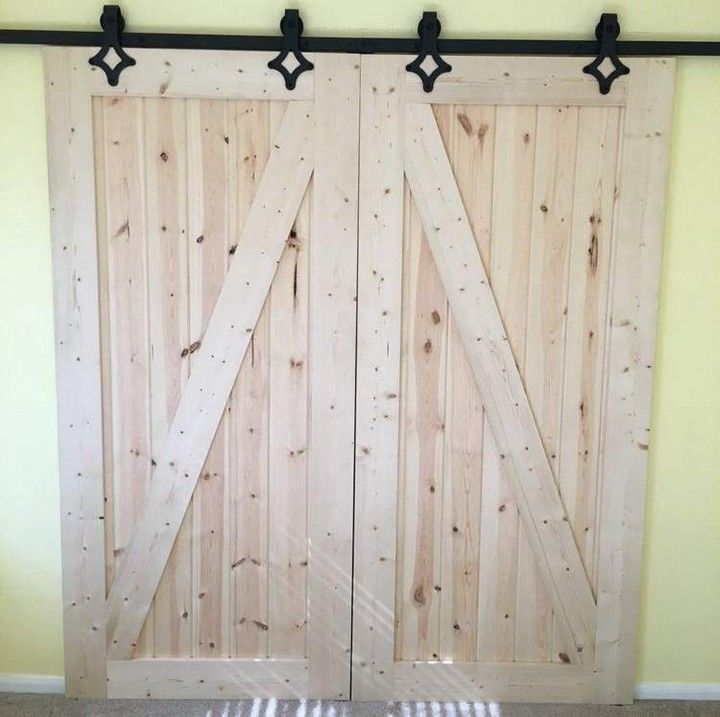 Develop your skills as a woodworker by learning how to build your own barn door. You'll learn all the tips and tricks from a professional craftsman who's mastered this skill, including planning your design, drilling angled holes for the hinges, installing concealed hinges and brackets, and more. Get all the details you need to build, set up, and install a barn door. All you need to do is follow the step-by-step guide, and you can make your door easily.
DIY Rolling Barn Door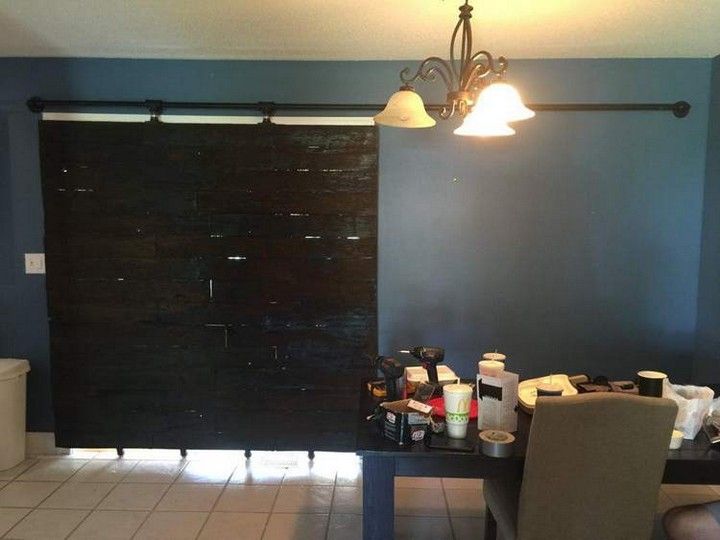 This project is a great way to add a touch of rustic charm to any room in your home. The first step is to figure out the design of the door. You can go with a simple barn door design or have fun with your creativity and make something unique. After you figure out the price comparison between buying a readymade one and making one yourself, the next step is picking out which materials you will use for this project. Once you have all the material, you can begin by ripping those pieces into smaller sizes that easily fit through the opening on your wall. After finishing putting everything together, you can use stain to give it an added layer of protection against wear and tear.
DIY Sliding Barn Door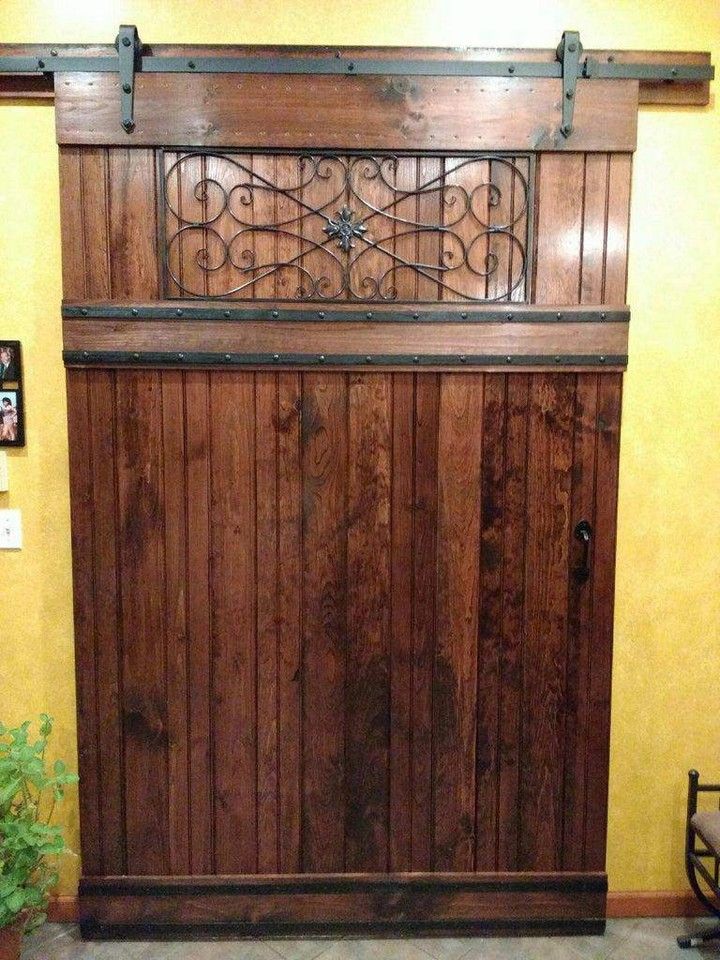 The key to this DIY sliding barn door is the minimalist design and modern feel. To get it right, you should start by finding design inspiration. Once you have a design in mind, it's time to gather your materials and tools. This DIY project requires just a few basic tools that can be found around the house: a drill, power saw, and screwdriver. This sliding barn door utilizes simple woodworking techniques that are easy to follow, even for first-timers.
How To Build A Barn Door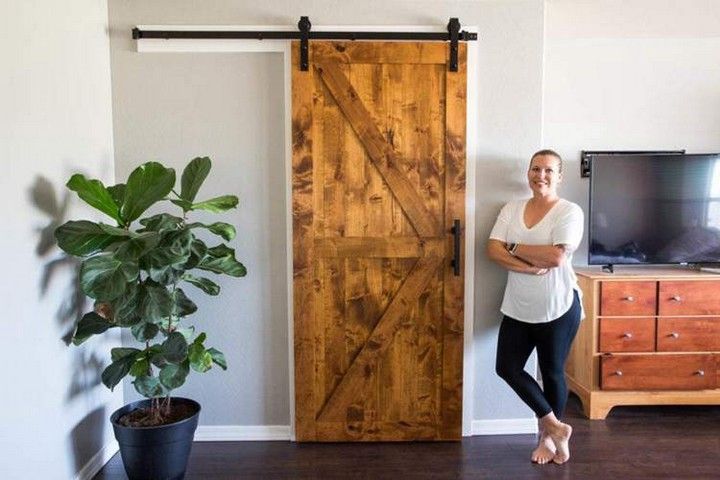 In this barn door tutorial, learn how to build a rustic wood door for your home that is both stylish and functional. From cutting all the wood pieces needed to staining the door and installing it, follow along as we help you build a barn-style door that will last for years. You can make your barn door by following this simple step-by-step tutorial. This handyman project is a great way to utilize reclaimed wood and comes together quickly with just a few simple tools.
Building A Modern Sliding Barn Door
Did you know that it's possible to build a sliding barn door for yourself in just a weekend? And at the same time, you'll learn the basics of woodworking and carpentry. The tools are simple and easily available, costing less than $150. In this video, the instructor shows us how to select wood pieces suitable for the door and gather other materials and tools. The instructor covers all the important steps, from selecting the wood pieces to mounting hardware.
How To Make A Sliding Barn Door
A sliding barn door transforms any space by eliminating gaps in the room and adding a unique feature to your home. Whether you want to add the finishing touch to an existing room or create a new look, this video will provide everything you need to build a customized sliding door perfect for your space. This very popular door design adds style and convenience to a room. The guide includes every detail of what's needed for this project: from the type of materials to measurements, cuts, and painting tips.
DIY Lightweight Barn Door
This DIY barn door is easy to make, but you must put on your thinking cap and do some math to lay out your mosaic design. After cutting the wood, coat it with different tones of stain before gluing the pieces together for a unique look in your entryway. This lightweight barn door is ideal for a rustic home or cabin. It's easy to make and adds a bit of light to the room it's placed in—perfect for any space you need to brighten up.
You can also see: DIY Coat Rack Ideas
DIY Barn Door
This DIY barn door is the perfect addition to your home. In this video tutorial, you will learn how to build a beautiful barn door out of nothing but materials like plywood and pine. The step-by-step instructions will help you along the way so that you can finish it off with a professional touch. By building a barn door yourself, you'll be able to create a custom look for your space. This video tutorial shows you how to make a chevron-patterned barn door with materials that can be purchased at your local hardware store.
How To Build A Barn Door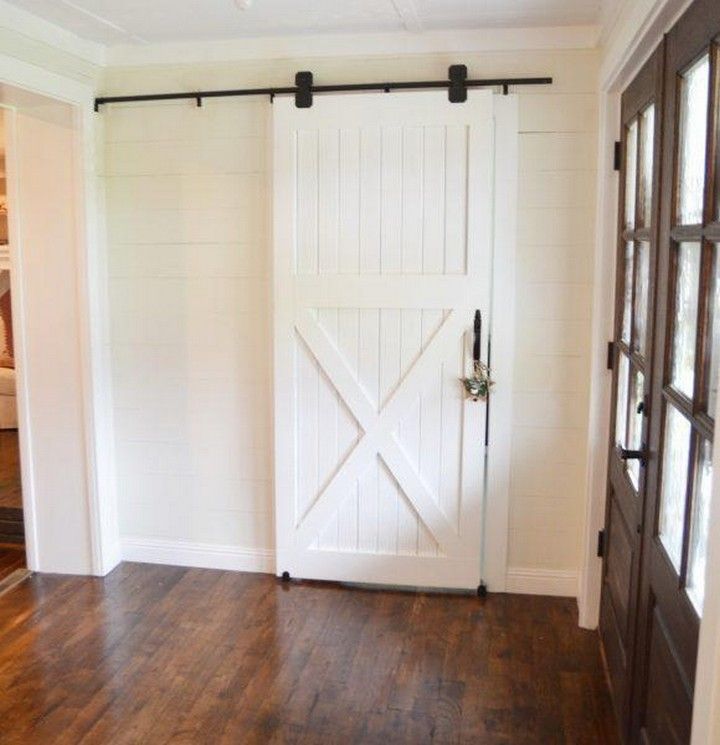 Are you looking for a way to add some rustic charm to your home? Or maybe you need to add more privacy and security. This DIY project will teach you how to build a modern barn door. Its installation is not difficult and can be done with just a few tools and materials. Following this guide, you can create a modern, minimalist barn door that is perfect for your home. This intermediate-level tutorial will take 5 hours or less to complete.
DIY Modern Barn Door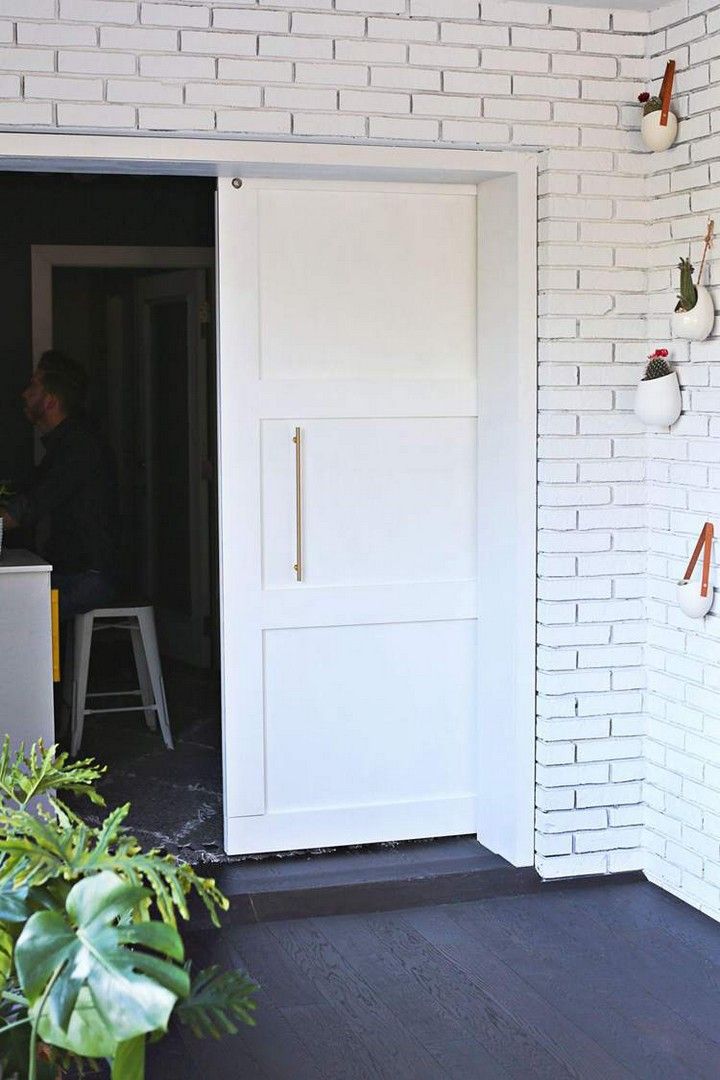 This barn door DIY is perfect for the modern homeowner, beginner or not. The good thing about this project is that it can be wider than the size of the standard doors. And after you've made sure your measurements are correct, it's time to start cutting! Cut each piece using a table saw, then sand down any rough edges with sandpaper to ensure a smooth finish. Follow our easy step-by-step directions for building your own modern barn door to decorate your living space!
$50 British Brace Barn Door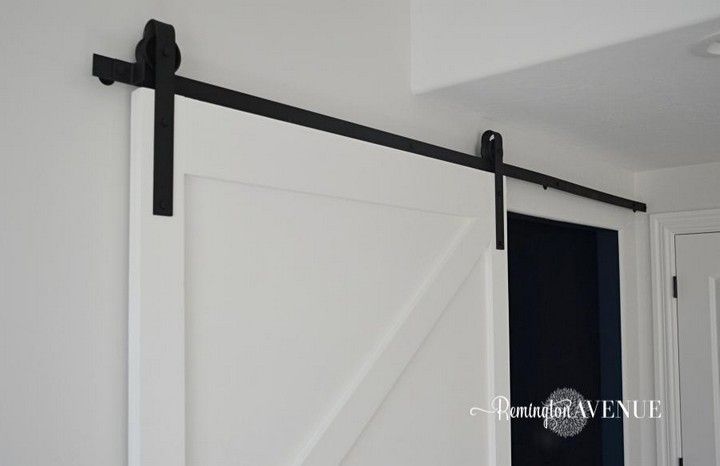 This guide provides accurate measurements and encourages creativity. Build a Barn Door frame like the pros and discover everything you need to know to build your own. This guide provides an essential $50 budget to help you take accurate measurements when building a barn door. It is a beginner DIY project that provides a helpful guide to the steps involved in building your barn door, using simple tools and a basic understanding of carpentry.
DIY Wide Rustic Barn Door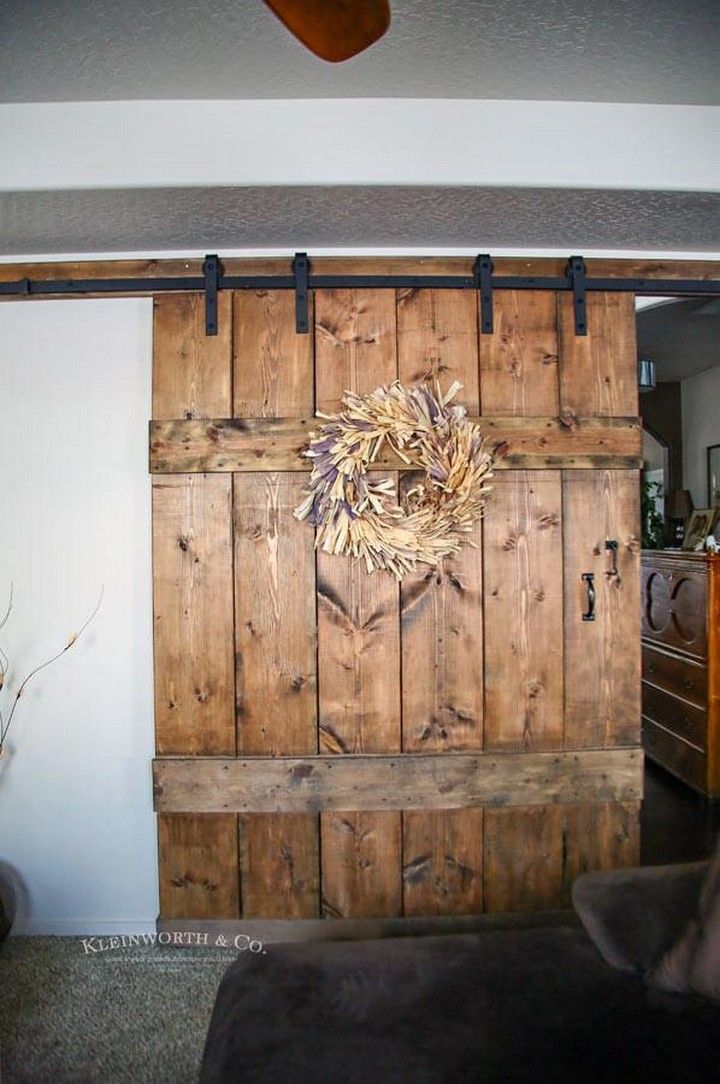 Planning to make a rustic barn door for your home but don't want to spend too much? Here's how to do it. Before starting, ensure you have all the materials, tools, and basic knowledge of this DIY project. This classic wide barn door provides the perfect accent to your rustic home décor or getaway cabin. The barn door is crafted from rustic pine and will last many years. Its unique design and craftsmanship add a beautiful focal point to any wall or room.
How To Make A Wooden Barn Door Hardware
This video will show you how to make simple barn door hardware for your home.  You can use this as inspiration for any DIY project you want or get the free article with a SketchUp model in the video's description box. The steps are easy to follow, and you can finish by following the video at home with minimal effort. After this project, you'll be able to make barn doors for any door in your house! Let's start!
How To Build A Sliding Barn Door
In this woodworking project, we will show you how to build a sliding barn door. We'll start by measuring and cutting the wood pieces for the sliding door with the measurements taken. After that, we'll assemble the frame with pocket hole joints before adding an iron strap hinge for support. Finally, we'll attach our new sliding barn door to an existing wall in our shop using an iron strap hinge and bolts. If you're looking for a new way to add storage space or expand into another room of the house, making a sliding barn door is one of the easiest ways to take care of that problem.
DIY Sliding Barn Door On A Budget
On a budget, the DIY sliding barn door is an excellent project to try at home. The project is simple, easy to follow, and inexpensive. So, if you want to furnish your living room with the fancy look of sliding doors without paying a fortune, then this tutorial can be your guide. If you enjoy DIY projects by yourself, this tutorial is for you. We show you how to build a simple yet elegant DIY sliding barn door on your budget. The materials are affordable, and the result is amazing; you will love the cost and look of this modern door.
How To Build A Barn Door
This step-by-step tutorial will teach you how to build a barn door. The process is simple and inexpensive because limited materials and few tools are needed. The materials required include poplar, birch plywood, caulk, a white primer for wood,  clamps, titebond glue, hinges, and handles. If you love the classic look of barn doors but don't want to pay a fortune, this guide will show you how to build your own. It's simple and inexpensive because limited materials and few tools are needed.
DIY Overlapping Tandem Barn Doors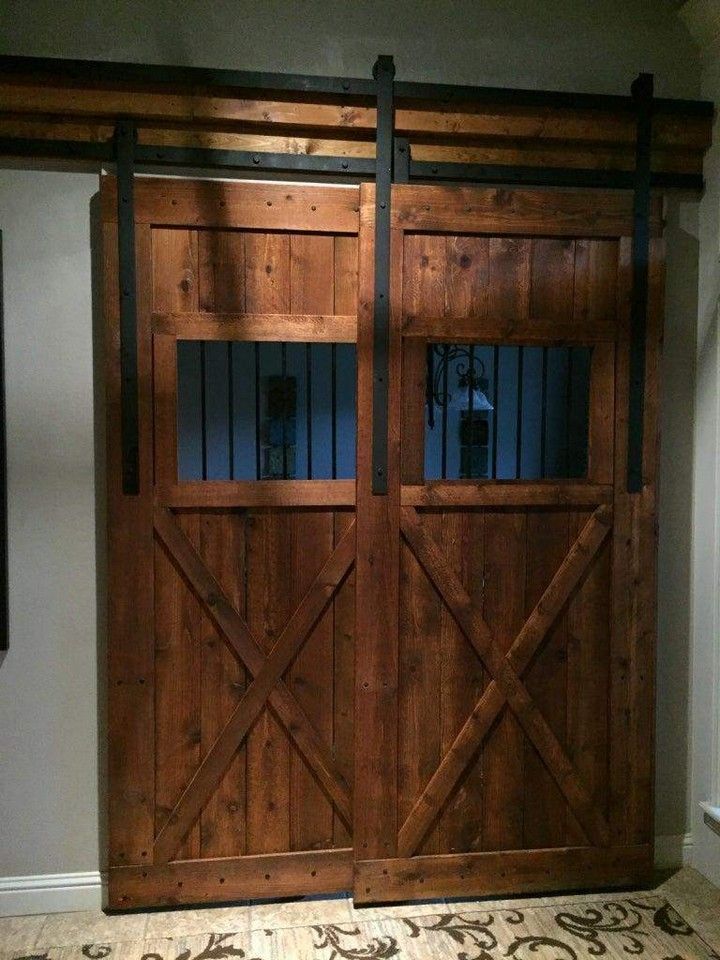 As a DIY newbie, you'll learn how to cut and stain wood pieces, sand and drill holes, hang the door with hinges and finish off the project by making a latched door that easily opens. This barn door design is versatile, letting you either overlap two doors or use solitary doors on each side of your entrance. This simple DIY barn door project is straightforward and can be completed in about two days. The curved overlap design gives it an antique-inspired look that's always in style.
DIY Barn Style Door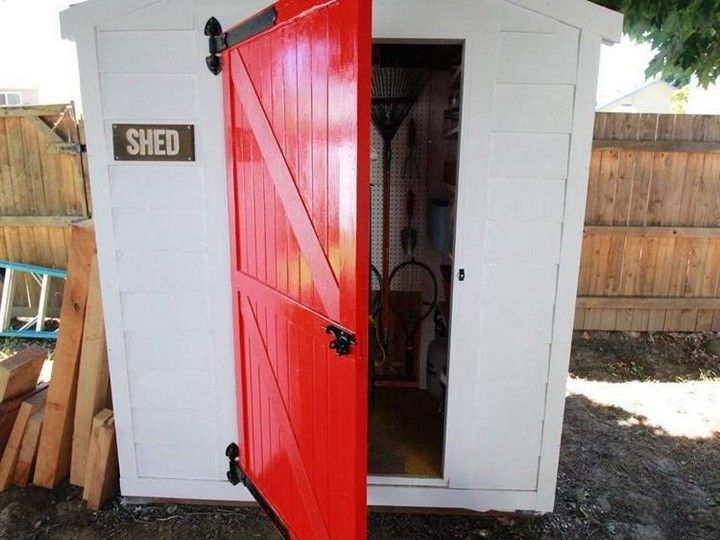 With our DIY Barn Style Door project, you can create a design that will impress anyone who visits your home. We start by making the frame assembly for the door. Next, two floating panels are installed in the frame, and grooves are made around each. This guide goes into depth on each project step so even beginners can easily complete it. It is a great project for beginners, requiring no expensive tools or materials. With this guide, you will learn how to create a beautiful barn door that can be customized to fit your style and taste.
Also, Go With Amazing DIY Screen Door Ideas
DIY Double Pantry Barn Door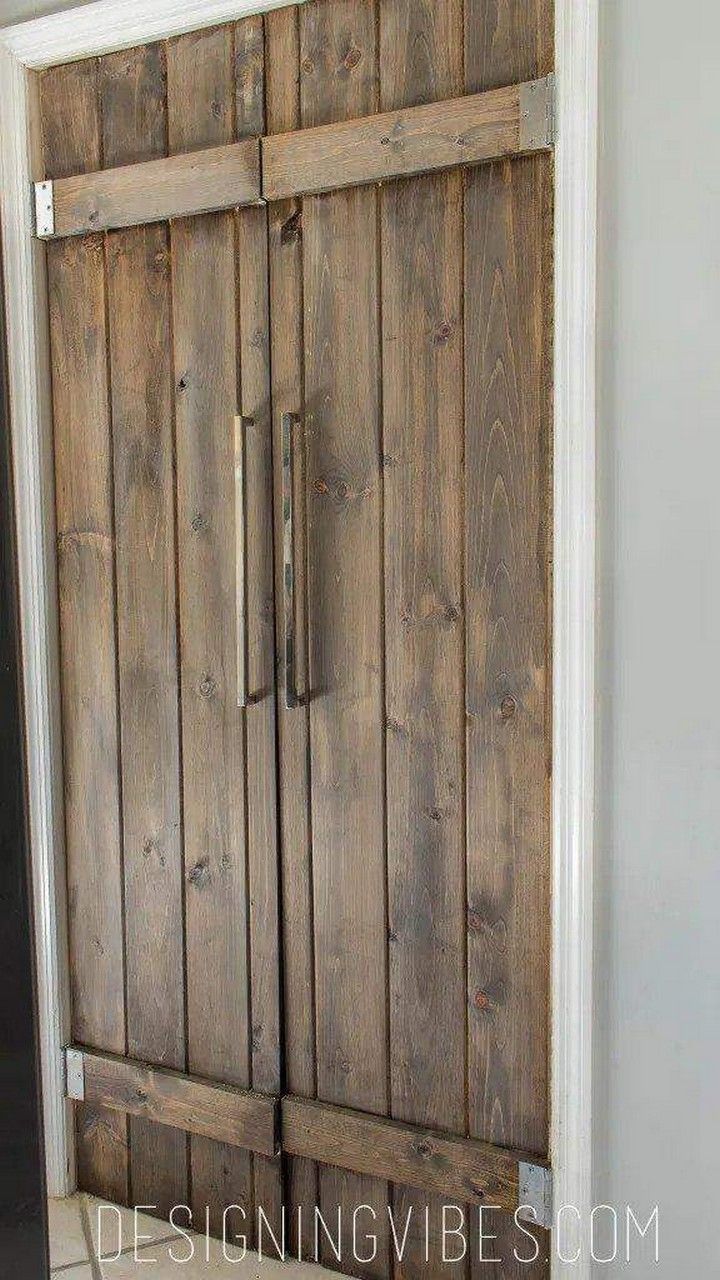 Looking for a project that's easy on the wallet and your time? Our double pantry barn door is a fun and unique way to add dimension and style to any room. It also provides privacy in busy kitchens, offices, or entryways. The tutorial includes a material list with links to purchase everything you need, detailed step-by-step instructions with photos, and easy tips for installing your new door. You'll need wood screws, tongue and groove stock boards, chrome handles, and hardware door hinges. Start building yours today!
DIY Farmhouse Style Barn Wood Door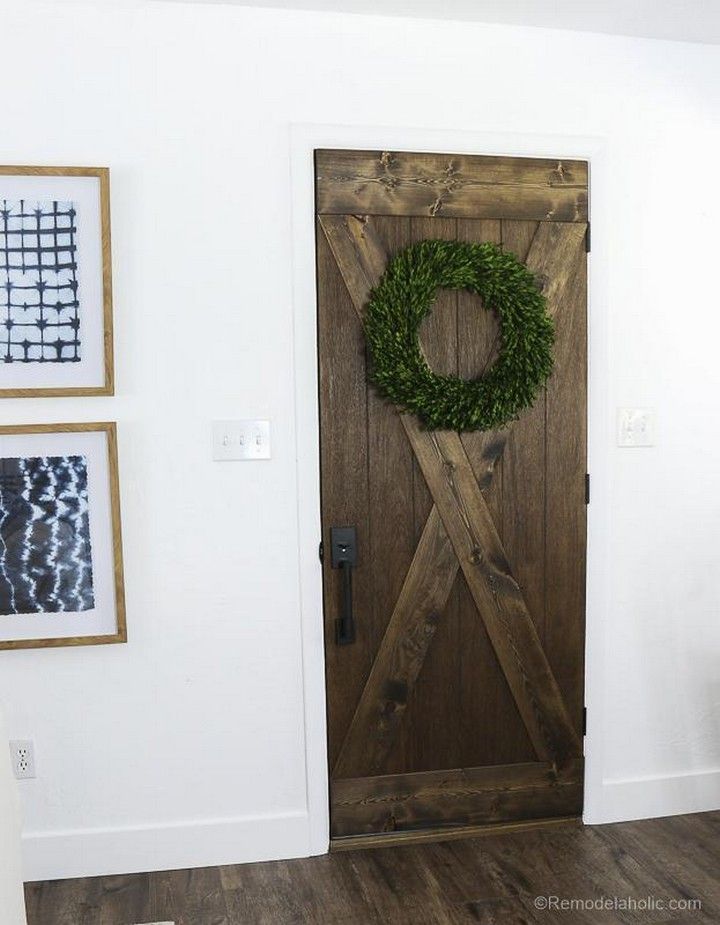 A barn door can add extra room to your home. It looks great and is a fun project to do alone or with friends. This barn door is made from modifying a regular door, costing only $25 more than an ordinary one. It requires patience and time, but the result will be worth it. This is a very simple project that requires minimum effort, but if you want an original look at an affordable price, this is the door for you.
How To Make And Install A Barn Door
This is the easiest way to make and install a barn door! This sheet metal barn door is made from grooves and tongue boards cut with a table saw. For this project, you will need about 50 feet of wood, so it's a good one to split with a friend. This video will show you how to make and install a barn door. The process is super simple and doesn't require any fancy tools. It maintains the rustic feel that is so popular with modern decor, but it also allows style-conscious homeowners to display their art or collections in a new way. Here you will learn how to make and install your beautiful barn door!
How To Build A Barn Door
You can complete this simple and quick project in a few hours. You will need a table saw and router, but if you don't have them at home, plenty of YouTube tutorials show how to do it without these tools. The most challenging step is cutting the stiles and rails to the correct size, but since this is an easy task without any sophisticated machinery, it should not be too difficult. This video will show you how to build a barn door. It seems like an easy project, but it's quite complex. Take your time and measure carefully, so every part of the job is done correctly.
DIY Double Barn Door Build
This video will show you how to easily build an elegant double barn door using just a few tools and simple materials. We'll show you how to make two 2x6 boards into a beautiful piece of wooden furniture. You will learn all the tools required to complete the project successfully and how to use each tool safely. The video also provides affiliate links for all the materials used in the tutorial for easy shopping. In just a few hours and easy-to-follow steps, you'll have two beautiful custom doors that will add curb appeal to your home and accelerate energy flow in your living space.
DIY Plywood Barn Door
Whether you want to decorate your home or open a new business, this DIY plywood barn door can be a great addition. However, it's not as easy as it seems. Watch the video and follow this step-by-step guide to ensure you get everything right. You will learn how to design a completely rustic surface using plywood, and we have provided many links that might help you make it yourself. A table saw with a dado blade, router, and drill press are essential for this project.
DIY Colorblocked Barn Door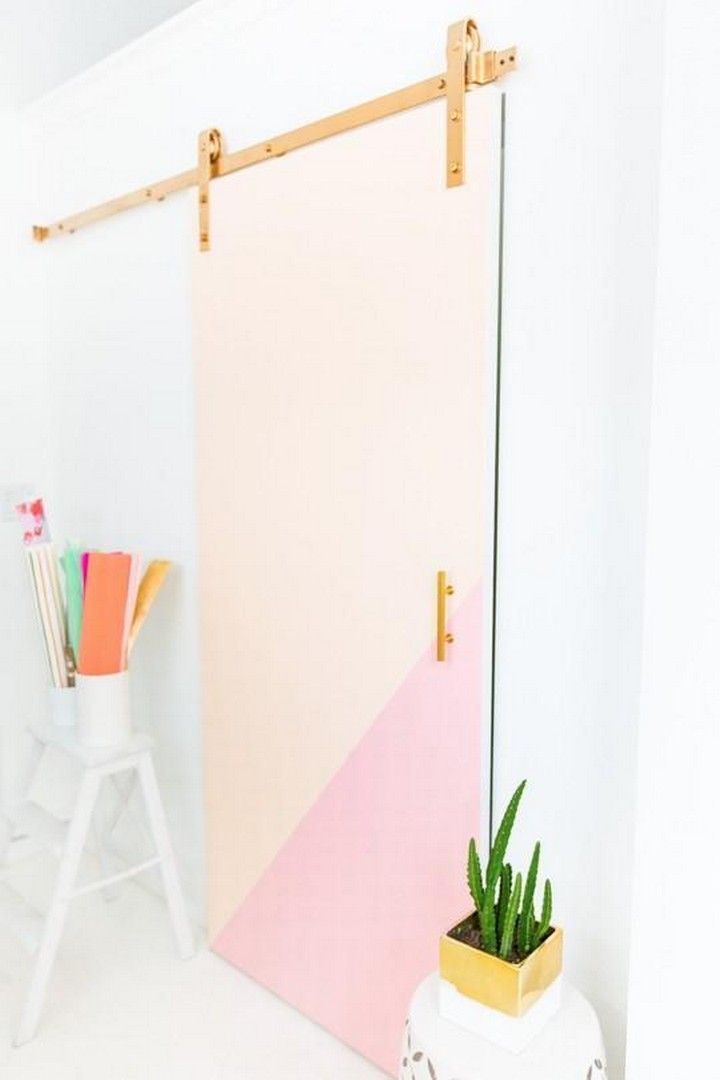 Prepare to wow your friends and neighbors with this stunning DIY barn door. The project is super simple, and the finished product will add a classy touch to any hallway or entryway. You'll be able to build this door by yourself with little to no prior knowledge of barn doors. The materials needed are a matte black steel barn door and a few other supplies, such as a door roller kit, grit sandpaper, painter's tape, and metallic gold spray paint.
DIY Bi-Fold Barn Doors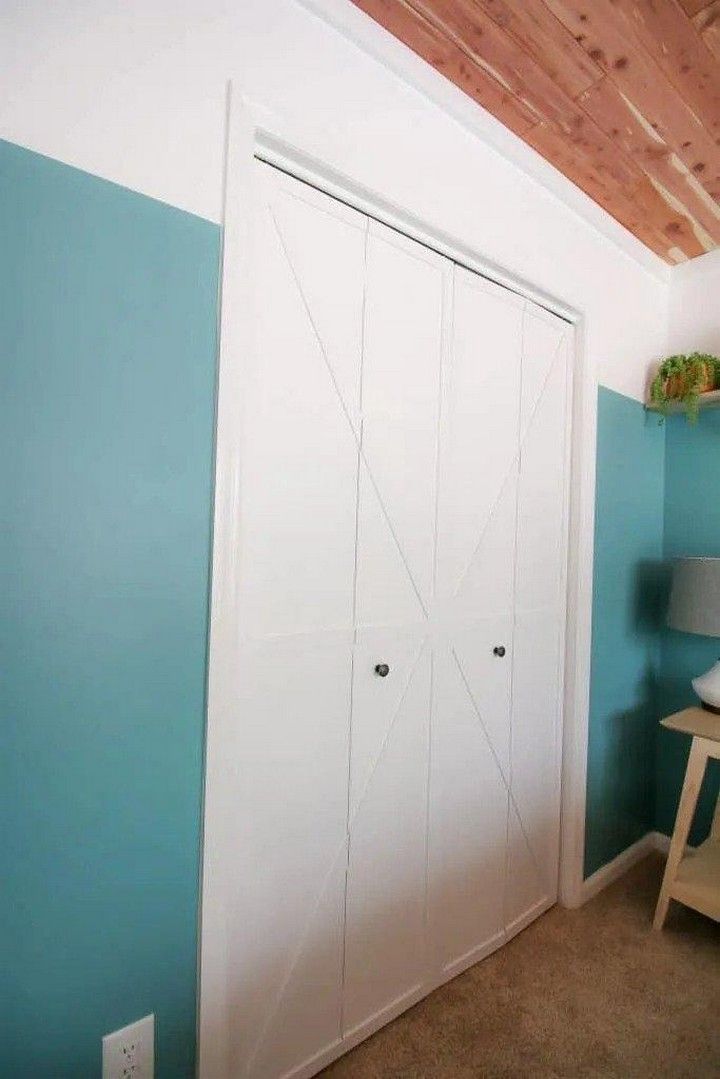 If you love the look of barn doors, but don't want to spend a bundle on buying one, consider building your own. They're easy to make and are of great quality. This guide will show you how to make bi-fold barn doors with wooden slats, a level, a nail gun, glue, a tape measure, and a table saw. The best part? You'll make two doors that can be stuck together as one! Made of wooden slats, the DIY bi-fold barn door is an affordable project that can be assembled in a couple of hours. Once completed, it creates a sleek modern look with minimal effort!
DIY Barn Door Baby Gate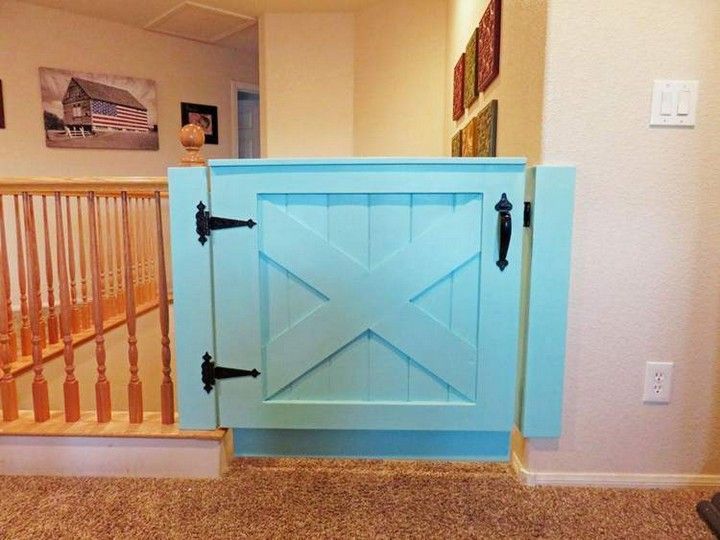 Doing something like this yourself is not a complicated process; it requires tools and skill. This project will save you money because the costs of hiring a contractor will be high. The guide started by giving the rough budget for building this barn door. Then, the next step is to measure and prepare the wood for the frame. It is a very easy project to do as long as you have the right tools. With this easy-to-follow guide, you can make your wooden barn door baby gate in just one day.
DIY Little Barn Door For Home Security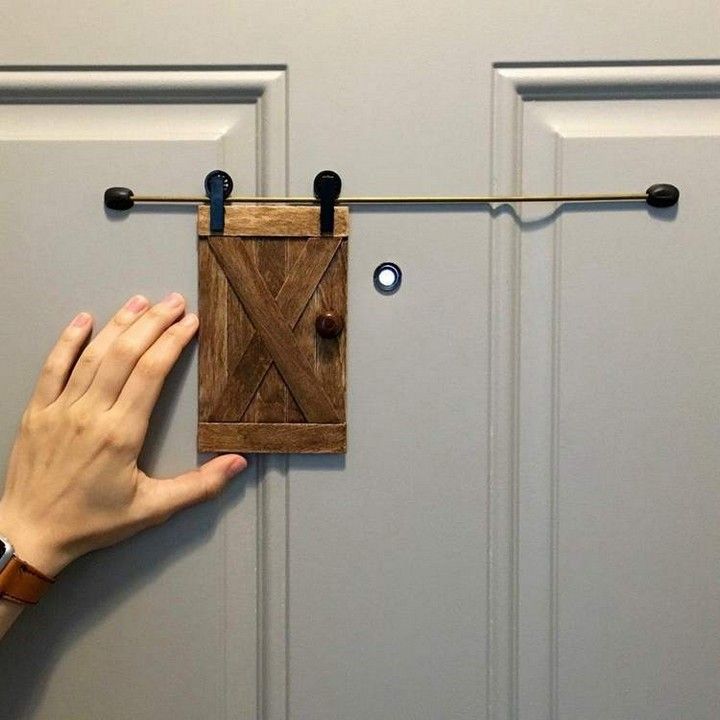 Are you tired of your old home security? Have you been looking for the perfect, easy, cheap way to update it? Look no more and pay attention to this instructable guide; it will show you how to build a little barn door for home security. This little barn door for home security is a simple and effective way to deter intruders. It is completely customizable and easy to build to make the perfect size for your doorway. Follow the steps and instructions given in this guide, and you're good to go!
How To Build A Sliding Barn Door
This is a great way to add character and style to your kitchen while keeping things simple. To begin with, select all the wood used to build the door. The wood must have the same dimensions so that it can be joined together easily. The MDF is used as a base for attaching the grooves and panels of planking. Once cut down to size, screw ⅜" wood screws through each corner of the frame and into the MDF board. This step-by-step guide will show you how to build a perfect sliding barn door for your home. This easy project will make a great addition to any room.
DIY Chevron Barn Door
Are you in love with the look of a chevron but don't have the time and energy to create a DIY chevron furniture piece? Well, we've got the perfect solution for you. This project is great for beginners because it doesn't require fancy tools and is sure to add a touch of style to your kitchen. This DIY project is perfect for anyone looking to add a little barn-themed flair to their home. The materials are inexpensive and easy to find and will make any room more charming!
DIY Modern Barn Door
This DIY Barn Door is highly customizable and can be made in any size. There are many different designs and materials to choose from, and this tutorial will walk you through the steps to create your custom barn door design. The construction of this project is quite simple; it uses basic carpentry skills. If you've never made a wooden door before, don't worry! It's easily done with inexpensive tools and furniture supplies from Home Depot or your local hardware store.