Looking for the ultimate play date? Make a DIY ball pit that kids can play in all day long. These creative and cozy spaces also make for perfect photo opportunities. Maybe you're a parent tired of lugging all the balls out to the backyard and filling them up, or you're just someone with access to many old plastic balls. Either way, we've got 25 fun DIY Ball Pit Ideas to let you get creative with your collection of colorful spheres. Some are simple, like creating a ball pit in a box—but others are more complex, like building a ball maze or an entire ball fort! The sky's the limit when you've got balls.
Fun DIY Ball Pit Ideas To Make At Home

When you've got these DIY ball pit ideas at home, there's no limit to what you can dream up. These are the most versatile toys, from playful to practical and everything in between. Plus, building your ball pit will pay off with hours of fun for your kids! You only need clear plastic balls and an old tarp to cushion the bottom. There are many ways to style your ball pit; it's all up to you! These amazing Ball pits provide hours of fun and entertainment for children and adults alike. They are also great for parties or gatherings.
DIY Ball Pit
Get your kids the best DIY ball pit for their birthday parties, picnics, and special occasions. Its unique design will be liked by all children, who can enjoy playing for hours. This ball pit is a great DIY project for kids, and it can be made from PVC pipe, netting, and some pool noodles. The frame assembly is built with PVC pipes, while everything else is covered using a net that needs to be cut according to size. The designer then cuts pool noodles on one side and installs them on all four sides of the frame.
How To Make An Oval Foam Ball Pit
If you love playing ball pits and you want to make one at home, here is a straightforward tutorial on how to do it. This is an excellent activity for kids. You only need cardboard and foam sheets, which are pretty cheap. Make sure to watch this video step-by-step before starting your project. This is a great DIY project for kids of all ages. It's a great activity for rainy days or when little ones need a diversion from outside play. This pit has many variations, such as a colorful chevron board that can be easily painted after cutting out the holes.
DIY Easy Ball Pit
DIY Easy Ball Pit is the ultimate DIY project to make with your kids. This is really easy to make and will cost you very little money. All you need are some PVC pipe found at any hardware store, and it only costs about $10 for all the supplies you need. While cutting the pipe, you can use different cutting tools such as a table saw, miter saw, or even a hand saw. Then it's just a lot of gluing and assembling. You can follow these simple steps to make your DIY Ball Pit right in the comfort of your home.
How To Build A Ball Pit With Slide And Stairs
If you want your kids to have a ball pit with a slide and stairs, here is how to build it. You can make the wooden frame out of scrap wood and pick up a foam mattress liner from your local craft store. Then, cover the wooden stand with a foam mat and attach stairs to the side using scrap wood. Cover the frame in fabric or paint it white for a seamless look. This DIY ball pit has a slide and stairs! It was made from scrap wood, an old carpet and rug mat, a wooden board, and other materials.
How To Make A DIY Ball Pit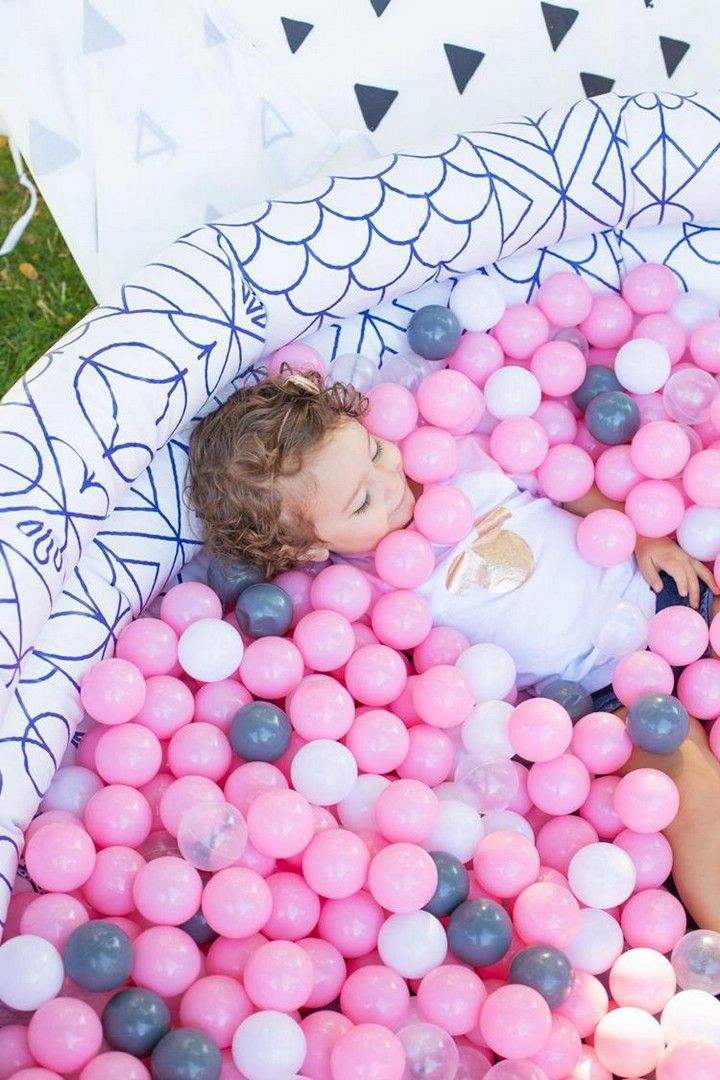 Ball pits are fun and great for kids but can be expensive. So if you want to save a little money and have a ball pit at home, get out your inner DIY-er and make this DIY Ball Pit! This is one of the most popular DIY toys for children. It is the simplest way to make a ball pit for your kid at home. This kiddie pool comes with a circle that fits perfectly and can be used as a ball pit during summer. They are large in size, cute, and adorable.
DIY Ball Pit With Slide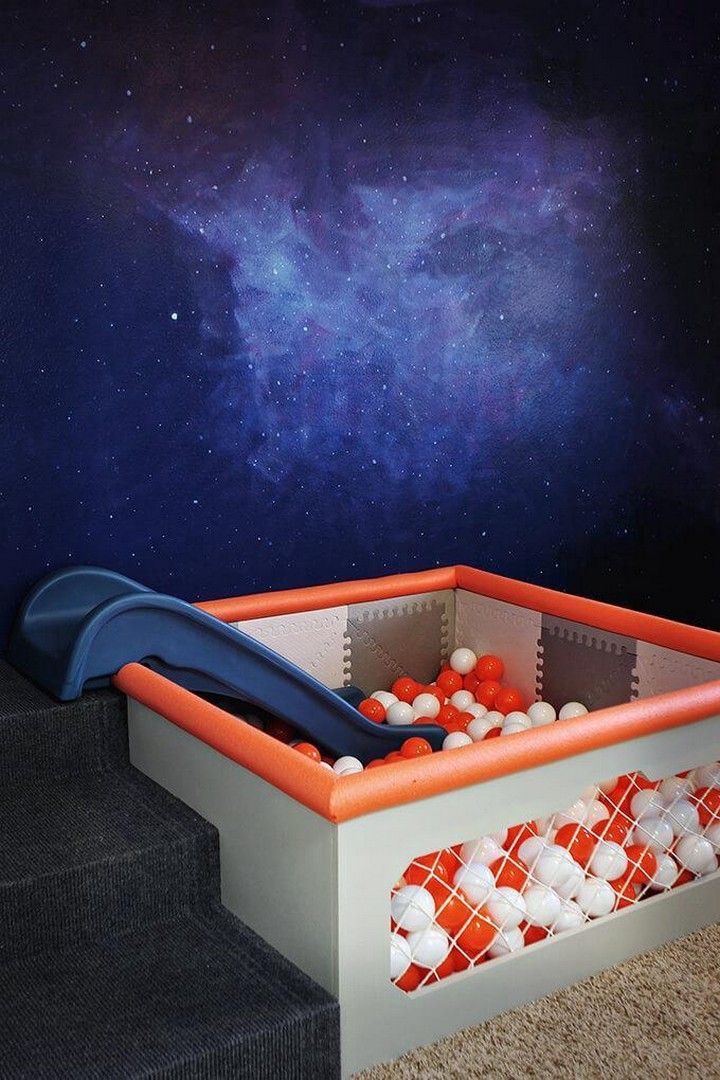 This is a fun way to make your ball pit. It's an easy way to recycle old plywood and a fun DIY project for the whole family to enjoy. Making a ball pit can be easy if you have the suitable materials and skills. Spending more time to ensure your ball pit is safe for play is worth it. The best way to do this is to reinforce the sides of your ball pit using wood planks and cement. This will help prevent accidents where children fall into the sides of their ball pit and cannot get out on their own.
DIY PVC Pipe Ball Pit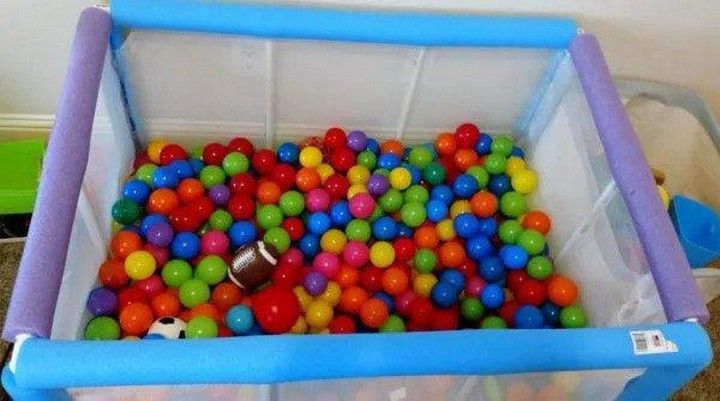 DIY PVC Pipe Ball Pit is a super easy DIY project. It's fun to make, looks great, and is freestanding! The pool noodles keep the balls from rolling out. Make one for yourself or as a gift for someone else! Make your own DIY PVC pipe ball pit! This is another DIY Ball pit made from PVC pipes. Quickly put together with simple instructions, we have put together the best materials to create the perfect DIY ball pit. A great addition to any room in the house, and perfect for kids of all ages: toddlers and babies to adult parties!
Homemade Ball Pit Using Pool Noodles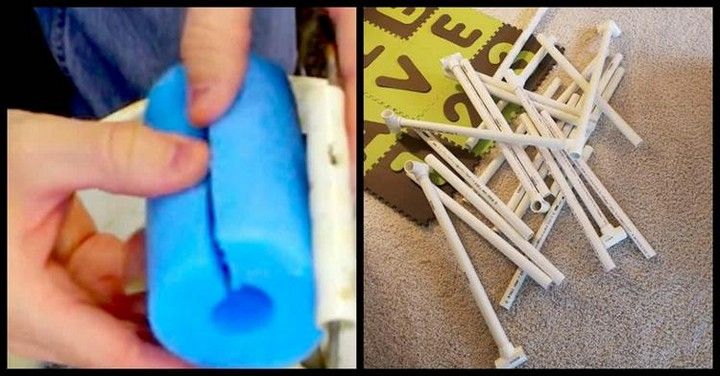 If you're a parent who's looking for fun ways to entertain your kid, this DIY Ball Pit kit is a must-have. The pool noodle ball pit is large enough for children to play in, and it comes with an anti-rust elastic cord net guard that keeps little fingers from getting pinched between the mesh sides. Make your ball pit using pool noodles and some essential tools. This project is not only simple but very cost-effective! It doesn't take much room and would be the perfect addition to any playroom or home. It's always nice to have a relaxing place where your kids can go and play with their friends.
DIY Foam Ball Pit
A ball pit is a perfect toy for kids to play in. Give them a chance to roll around and develop their games. It's also great to keep little ones busy while they tire themselves out! This DIY ball pit is fun, easy, and inexpensive. Kids will love helping you put it together. This DIY Ball Pit is a unique activity for kids, and it's easy to make! We show you how to create your ball pit using simple sewing techniques. This ball pit can be used indoors or outdoors and is perfect for toddlers and preschoolers.
Also see: DIY Game Table Ideas
GAGA Ball Pit DIY
This ball pit is cheap, easy, and fun for your kids to play with multiple balls at once. It can be used indoors or outdoors and easily packed away when not used. This DIY Ball Pit is a great way to keep kids busy and entertained in the backyard or basement. The ball pit is designed to be very sturdy and hold up to more abuse than most other indoor ball pits. You can keep your kids busy with their imagination while staying safe!
DIY Toddler Ball Pit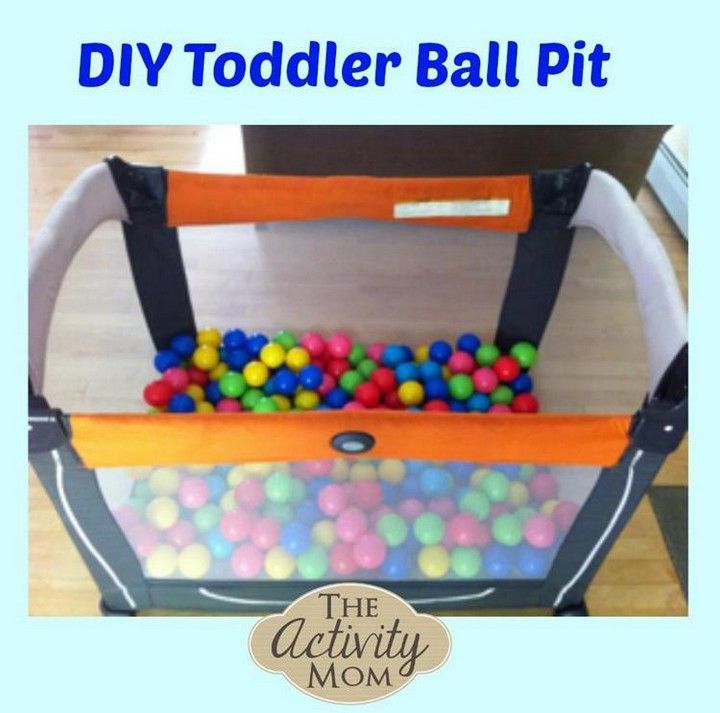 Are you a parent that loves to spend time with your kid? Well, what better way of doing so than making them a DIY ball pit? With this brilliant and fun activity for kids, it's just one step away from creating the best of memories. This DIY Toddler Ball Pit is totally out of the box but in a good way. It's perfect for your toddler to play in and more interesting than a regular toy. The best thing about this ball pit is that it's mess-free. With some plastic balls and a pack-n-play, you'll have an excellent activity for your kids to enjoy.
How To Build A Ball Pit On Your Balcony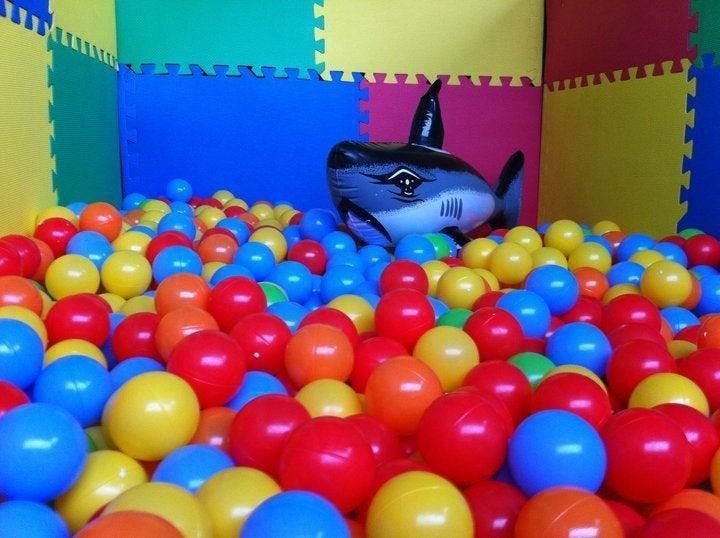 DIY Ball Pit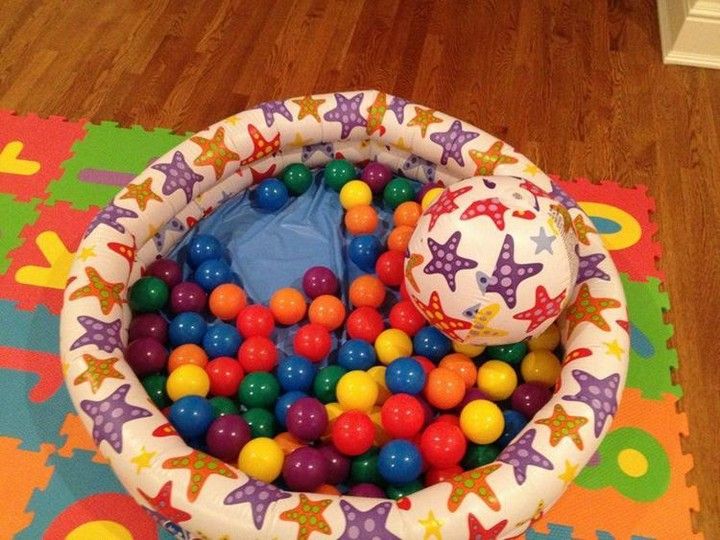 A ball pit is perfect for a kid's bedroom or playroom. But if you're short of space, why not make one yourself? All you need for this DIY project is an inflatable kiddie pool, plenty of plastic balls, and some tape. This DIY ball pit is the perfect way to keep kids entertained. All you need is an inflatable kiddie pool and plenty of plastic balls. The kiddie pool will feel more like a ball pit while keeping your child safe in a confined space that's easy to clean up when playtime is over.
DIY PVC Ball Pit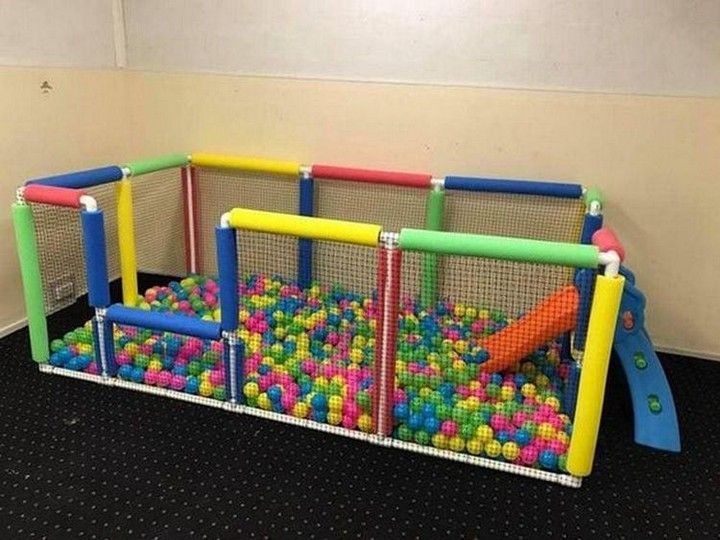 Your toddler will love this PVC ball pit that you can easily make yourself. This tutorial demonstrates how to build a DIY ball pit with PVC pipe, pool noodles, and netting. Make your own kids' ball pit from PVC pipe and mesh. This DIY PVC Ball Pit is perfect for young kids, who can play and climb on it. With a particular PVC staircase, this is the best way to entertain your kids without spending an arm and a leg.
Homemade Ball Pit
Are you looking for a fun activity for your toddler? Do you want to get rid of the boring crib but still want it to serve as a protected space for your little one? DIY Ball Pit is the answer. This DIY ball pit is a fun, playful space that your kids will love. Fill a decent DIY playpen with colorful balls and give it to your child to use as a playing surface. It's affordable and easy to set up, and your child can enjoy it repeatedly without you having to put it back together each time.
DIY Baby Ball Pit
For babies who love to play with balls, you can easily make a DIY Ball Pit. It is a fun and entertaining way to help them enter the stage of learning colors, counting, and more. All you need is a pack-n-play, lots of plastic balls, and some more small balls that are the same size as the big ones. Once the pack-n-play is ready, fill it with plastic balls your baby can crawl into and enjoy themself.
The Making Of A Ball Pit
Your children will go crazy with joy after seeing this DIY Ball Pit. It involves minimal carpentry skills and can easily be assembled daily. If you have kids, you should make this DIY Ball Pit for them. With this fun DIY video tutorial, you can make your ball pit. This project requires some woodworking experience and the ability to read a tape measure accurately. The best part is that you can customize this project differently per your family's needs.
DIY Ball Pit For Dog
A DIY Ball Pit for your dog would be the perfect place for them to play the day away. This DIY project is easy enough to make yourself and a great way to keep your dog busy! Play balls are a perfect way to let your dog have fun at home or in the garden. This is why you must build an indoor and outdoor ball pit for your furry friend. There are many ways to make one, depending on what kind of balls you have. If you have only small toys or tennis balls at home, then this DIY Ball Pit for Dogs is what you need!
How To Build A Ball Pit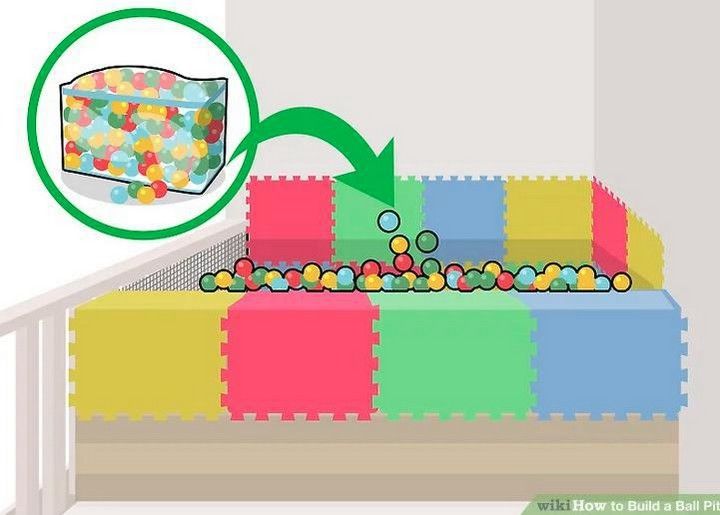 DIY Ball Pit Build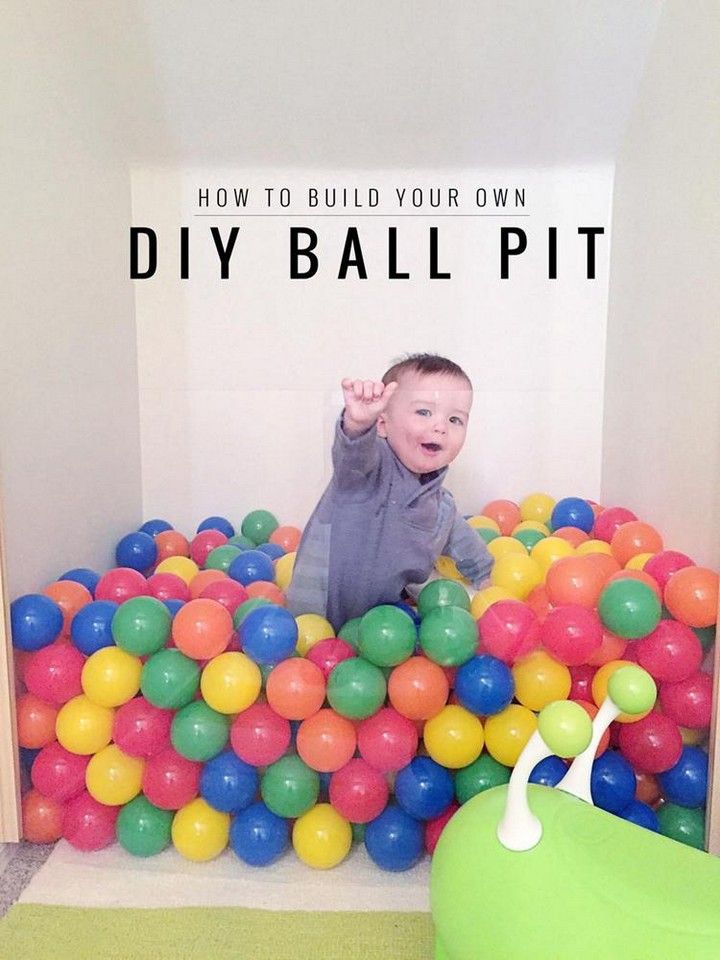 If you love DIY projects, this ball pit will be a fun way to pass the time. It will also help improve your kids' imagination and creativity as they play in their little world. Home is where the heart is, but you can take the idea a bit further with your DIY Ball Pit. This fun addition to your playroom will provide hours of entertainment for your little ones and make a great birthday or Christmas gift. Make your ball pit in less than five minutes with this simple DIY that's budget-friendly, fun, and a crowd-pleaser with little ones.
You can also see: DIY Play Kitchen Ideas 
Mini Ball Pit DIY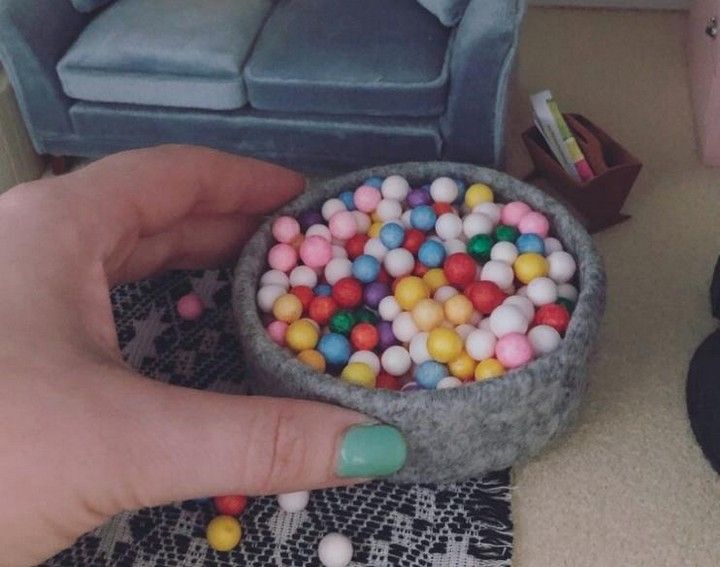 Homemade Ball Pit For Babies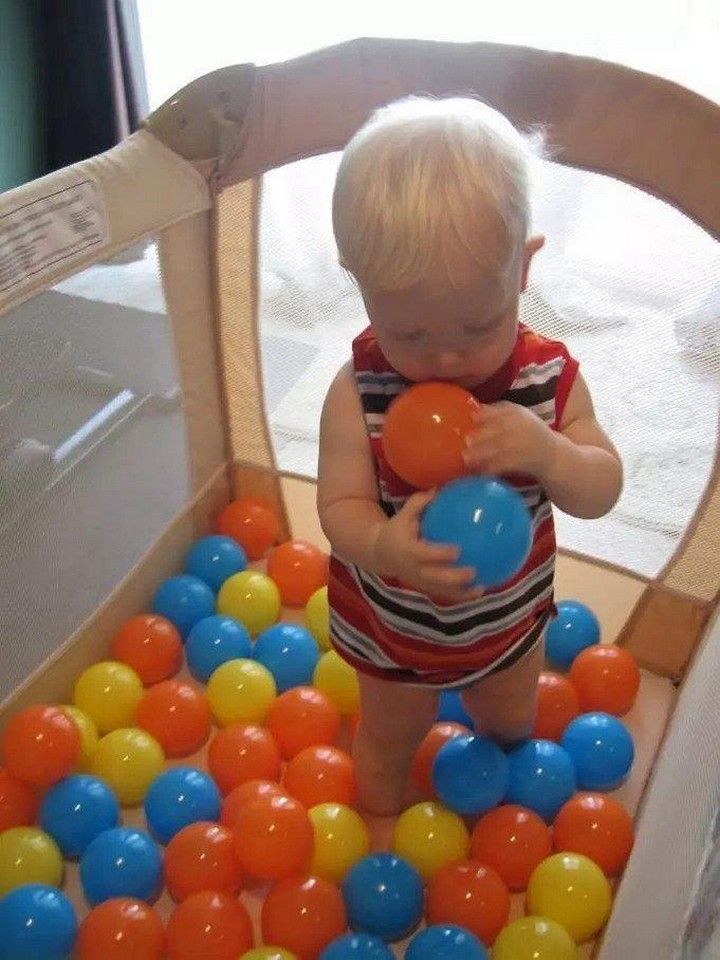 How To Make A Mini Ball Pit
Do you want to create a unique toy for your cat? This DIY tutorial will show you how to make a mini ball pit for your lovely pet. Make a ball pit for your cat with a transparent plastic sheet and paint it in any color. Make sure that you buy the right size for your needs. This DIY cat ball pit is perfect for your kitty to play around! It's easy to make and requires minimal materials. Get creative with this DIY project by covering the pit's walls with colorful paper or making it out of a large storage box.