We've all seen the ugly, boring, and expensive art for sale at your local home goods store. It's depressing when you're trying to make a house into a home, but you can't find anything that is both affordable and interesting. Don't worry—you don't have to resort to those mass-produced pieces of nothingness! With just a little time and effort, you can have beautiful wall art that's one-of-a-kind and use it as an opportunity to express your personality in your home. Here are 17 DIY wall art ideas that show your style and personality!
These 17 DIY wall art ideas can help you inject a little personality into your home without hurting your wallet. There are plenty of ways to display art without paying for frames or canvases, and even if you have to spend some money, it's still cheaper than buying a piece of pre-made artwork at a store. If you're feeling particularly crafty, you can make many of these pieces using things you have around the house—or, even better, repurpose old and unwanted items in your possession. These ideas range from simple to elaborate projects that take time, but they all have one thing in common: they're worth it when finished.
Discover 17 DIY wall art ideas, from painting a bird to stenciling a simple shape; the creativity of your home will be on display with these inspired art projects.
Benefits Of DIY Wall Art Ideas
Cost-effective: DIY wall art is often cheaper than ready-made pieces from a store.
Personalization: Creating your own wall art allows you to personalize it to match your taste and style.
Creativity: DIY projects give you the opportunity to be creative and experiment with different designs and mediums.
Sense of accomplishment: Completing a DIY project can give you a sense of pride and satisfaction.
Flexibility: With DIY wall art, you can change or update the decor as often as you like.
Customizable: DIY wall art ideas can be customized to fit the size and shape of your wall and space.
Eco-friendly: Using natural materials and repurposing old items for wall art is an environmentally friendly option.
Fun activity: Doing DIY projects with friends or family can be a fun and bonding experience.
Skill development: Creating DIY wall art can help develop skills such as painting, drawing, and sculpture.
Unique wall art: DIY wall art is cheaper and one of a kind; you will never find an identical piece in anyone else's home.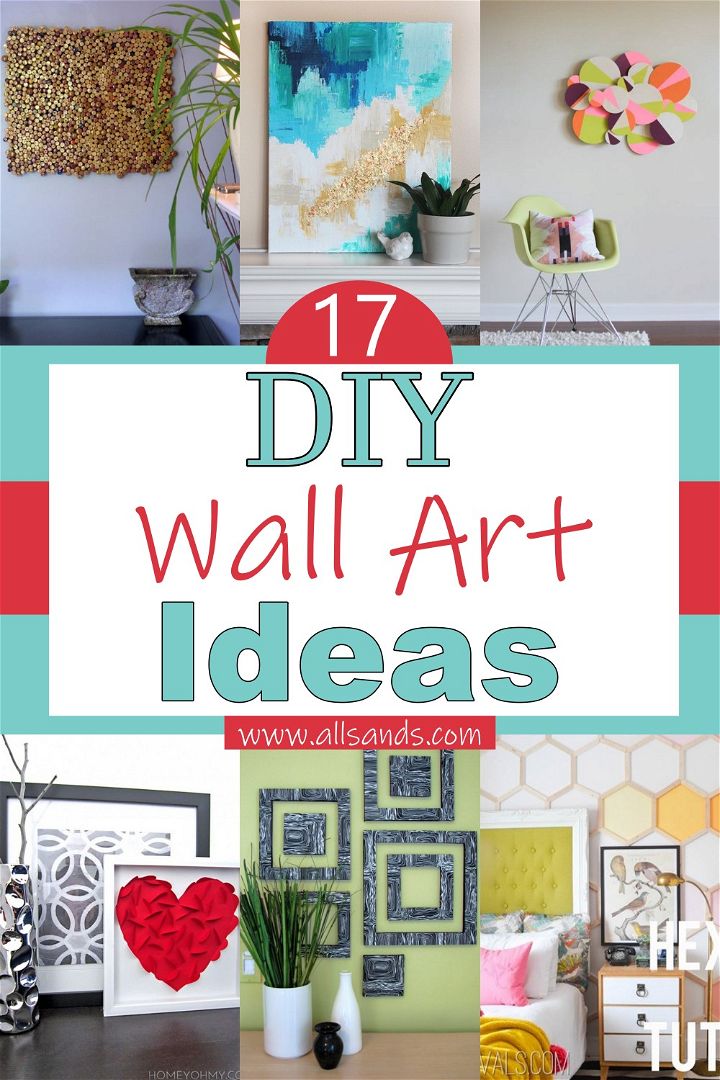 DIY Abstract Art Canvas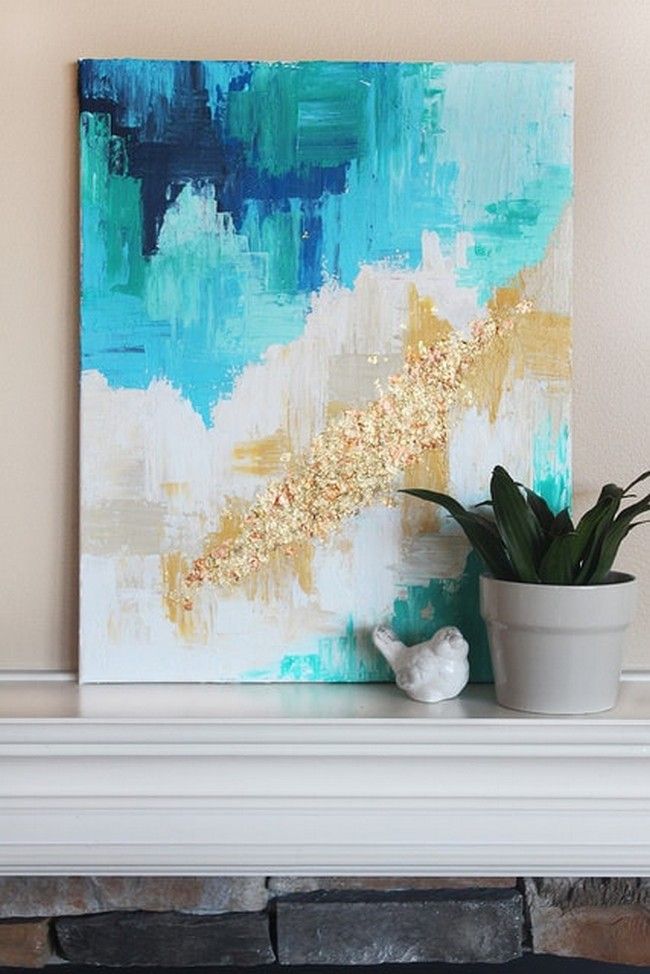 Create one-of-a-kind decorative wall art for your living space with this canvas. It's a blank slate that's perfect for sprucing up any decor, and once it's complete, you'll have an original piece that's unique to you. Create your own stylish, modern artwork with these easy-to-apply designs. This heat transfer vinyl is designed specifically for non-professional users making it simple to use and designed for long-term use. Your access to the Creatables Design Store gives you access to our unique designs and products that will make your project pop!
Cork Wall Art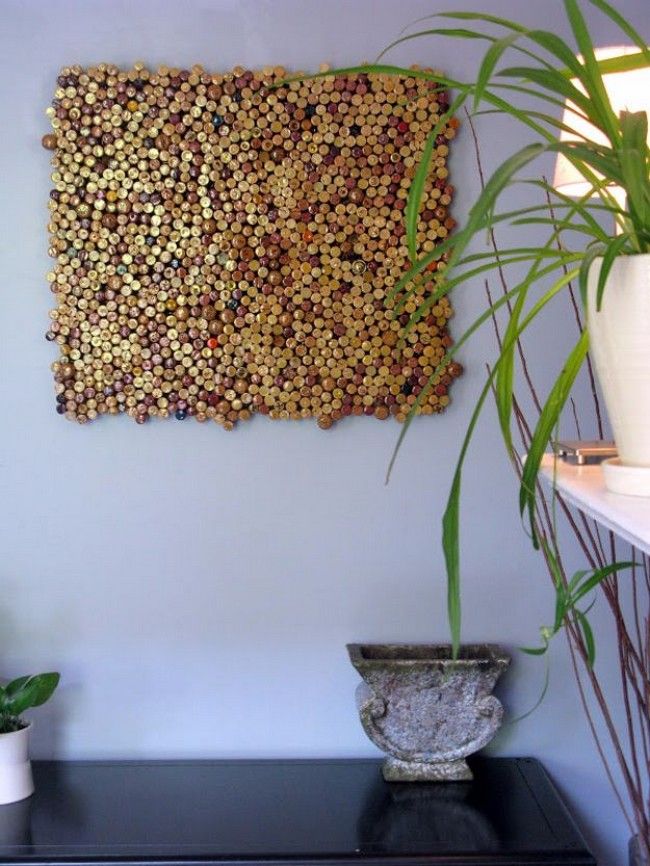 Ditch your average wallpaper for this DIY wall art. We're super excited to show you an affordable cork print that's easy to place and remove, making it the perfect choice for all your DIY home decor projects! And remember - whether you need an accent wall or something more substantial, our large-format cork prints can be easily customized to fit your space. Add rich browns and rustic charm to your walls with this DIY Cork Wall Art project. It's pretty simple to make, but the results are sure to impress.
DIY Patterned Wall Squares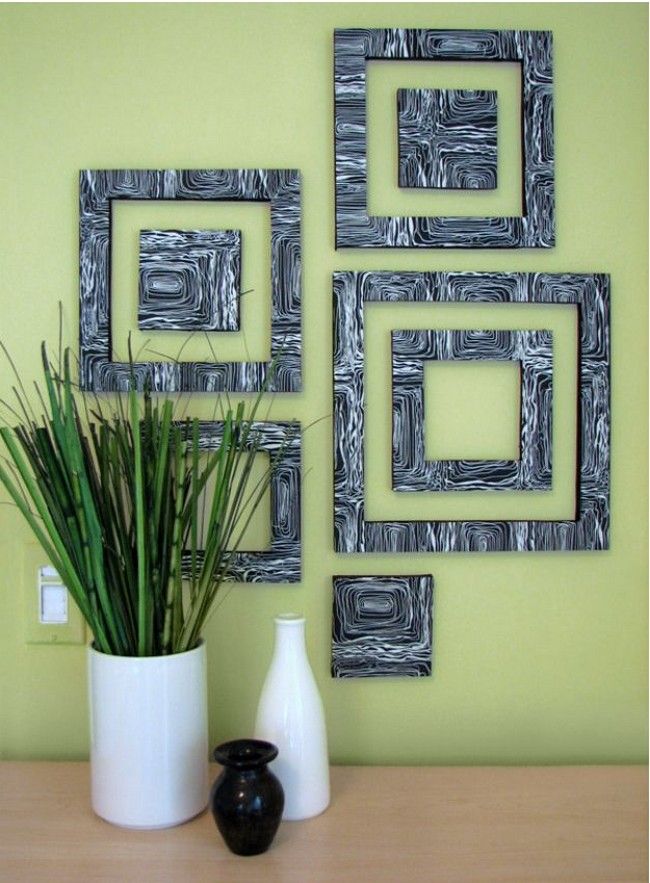 Transform your walls with these easy-to-make wall squares. You can use any pattern or color combination to match your decor – there are many possibilities! Add a colorful, custom DIY wall to your home. Using paint and patterned paper, this simple project will brighten any space. Create a gorgeous patterned accent wall using these DIY wall squares! You can customize the colors and pattern of your choice, making it perfect for a living room, entryway or bedroom.
DIY Honeycomb Hexagon Wall Treatment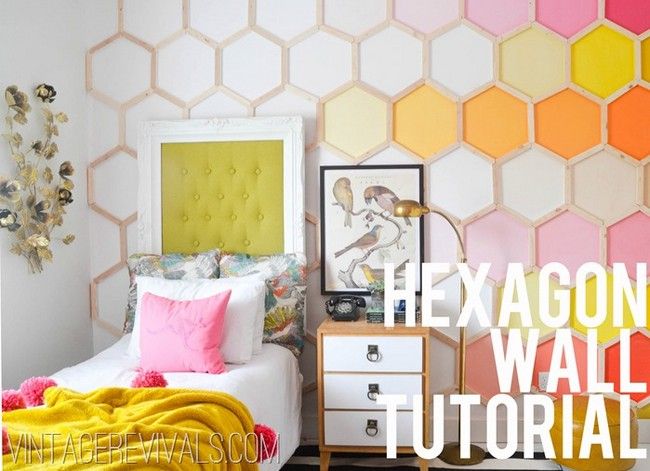 This DIY honeycomb hexagon wall treatment is a great way to add interest to a blank wall. Plus, it's easy enough to finish this project in one day, making it perfect for a last-minute home refresh. Create a honeycomb pattern with this fun and easy DIY wall treatment! It only takes three steps, one paper roll, and some basic craft supplies. Make a statement with your walls with this easy-to-hang DIY art project. It's a honeycomb hexagon design that will add flair to any room. Use a size and color palette you love, and make it work for your space!
How To Make A Colorful DIY Fabric Wall Hanging
DIY on a budget, tips, and tricks that make DIY easy. This is a fun way to create a bright, cheerful space in your bedroom or kitchen, adding personality to it! Making any wall hanging is fun, but a colorful one can be even more satisfying. Learn how to make a colorful DIY fabric wall hanging by simply cutting up fabric and having the right tools on hand. This colorful DIY fabric wall hanging covered in geometric shapes is easy to make and adds a little pop of color to any room. Use this tutorial to make one for yourself or as a gift.
DIY Wall Art Melted Crayon Canvases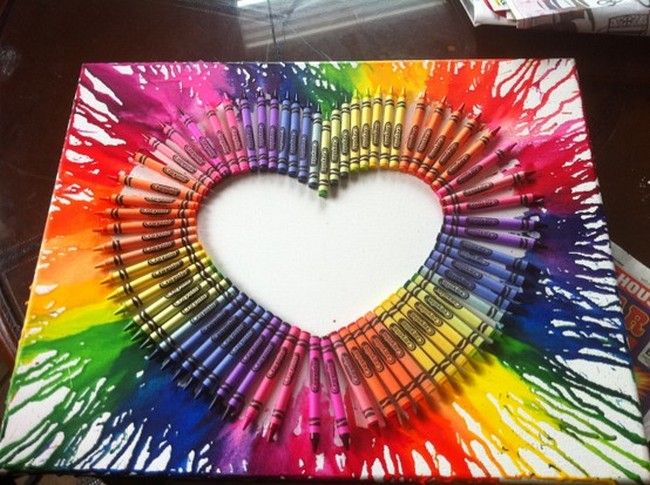 These DIY Wall Art Melted Crayon Canvases add a fun and creative touch to your space. This project is easy to do, and your options are endless. From abstract designs to colorful depictions of family members, you can create a one-of-a-kind piece of art for your home or give them as thoughtful gifts for friends. If you want to make more than one canvas, we recommend using a warm glue gun and not using too many crayons in each color so that your colors stay light.
Weekend Art Project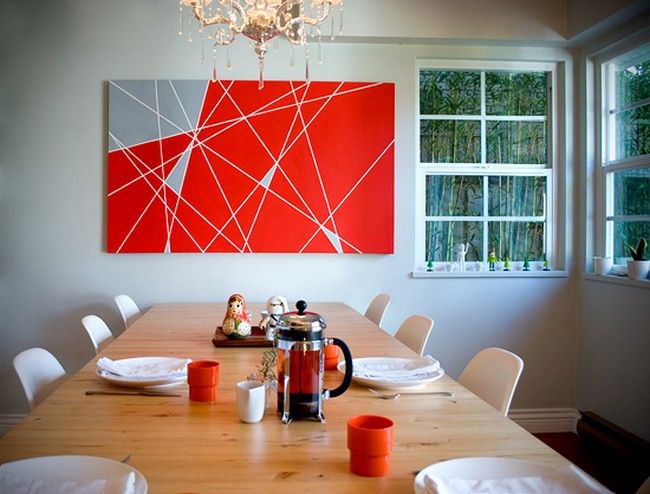 A fun and easy weekend art project that's perfect for any room. This DIY project can be completed in less than 30 minutes and is a great way to add character to your space. Make your mark on your living space and personalize it with this DIY Weekend Art Project. Canvas art adds texture, depth, and sophistication to your walls. Using stencils allows you to add your touch without making a mess of the paint or having any artistic talent.
DIY Colorful 3d Geometric Wall Art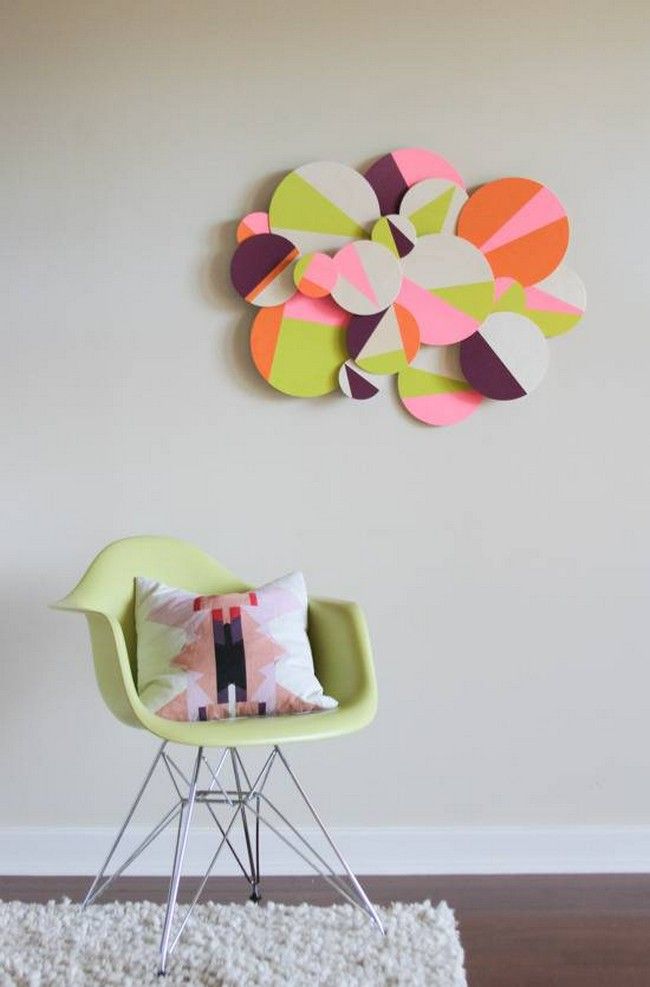 Turn your living space into a vibrant canvas with this easy-to-make wall art. Each piece features a gorgeously rendered geometric pattern for an eye-catching display that adds a touch of color to any setting. With simple instructions and all the necessary materials in the pack, you'll be on your way to creating fabulous geometric art in no time! Create this DIY 3d Geometric Wall Art project, a modern yet fun piece of wall decor you can create at home. This geometric art is dimensional and easy to make, perfect for those looking for a larger-than-life piece of wall art.
DIY Mini Wall Art From Shoebox Lids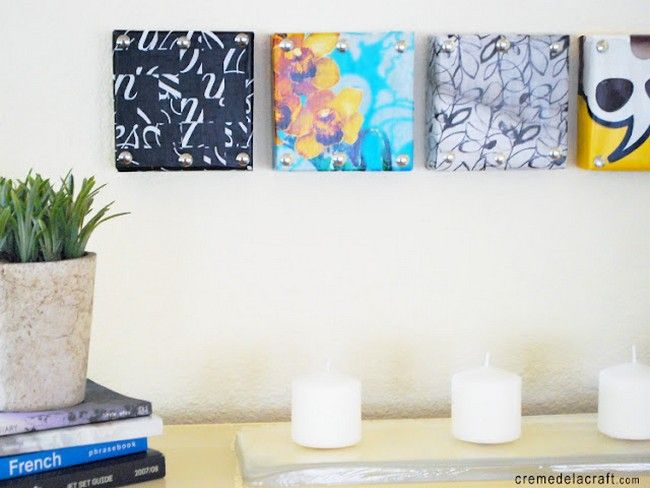 Looking for that perfect personalized touch to your walls? Please make your own and hang it as a gallery of memories or a unique decorative piece. You can easily create an adorable wall art piece with just a few basic materials you already have around the house. This craft is perfect for your kid's room — and it's so simple to do they can make it themselves! This DIY mini wall art from shoebox lids is fantastic and straightforward, perfect for small spaces.
Reclaimed Wood Art Piece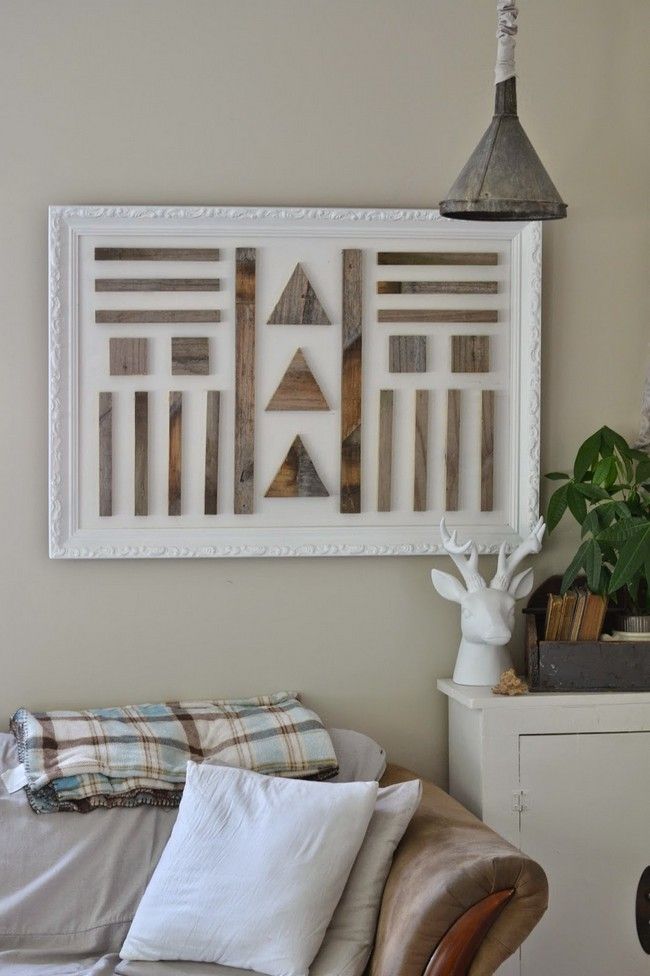 Bring a touch of rustic chic to your home with this Reclaimed Wood Art piece. With the help of some essential hand tools and a drill, you can create this DIY masterpiece on the weekend using reclaimed wood pieces that are often discarded and forgotten. This DIY project is environmentally friendly and uses reclaimed wood pieces to create something new. It's a great way to add personality and authenticity to any room in your home after you finish this easy DIY project. Create one for yourself or as a gift for someone special.
Rustic Nursery Pallet Art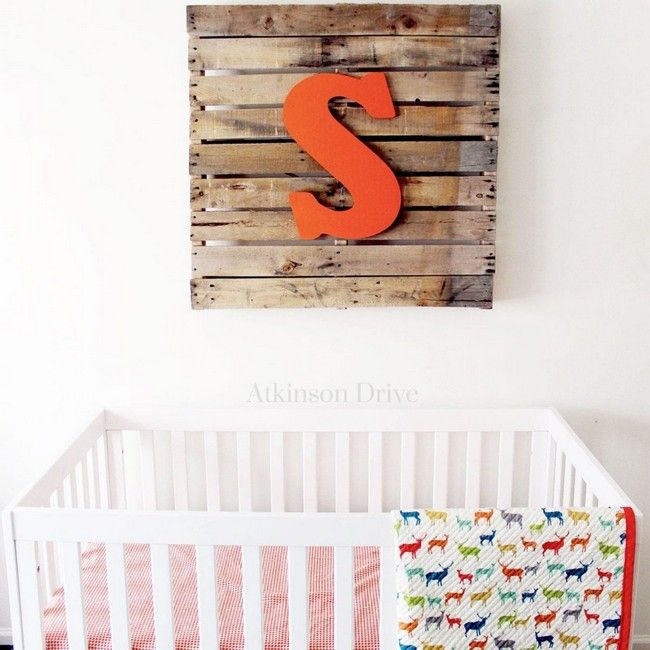 This Rustic Nursery Pallet Art is a fun and creative way to create a wall hanging for your home, nursery or baby shower. With the use of pallets and some spray paint, you can create this charming piece. Give baby's nursery a rustic touch with this DIY wall art. The wooden pallets are easy to find at your local hardware store, and you can use leftover paint or stain to customize the look.
DIY Wall Hanging Tutorial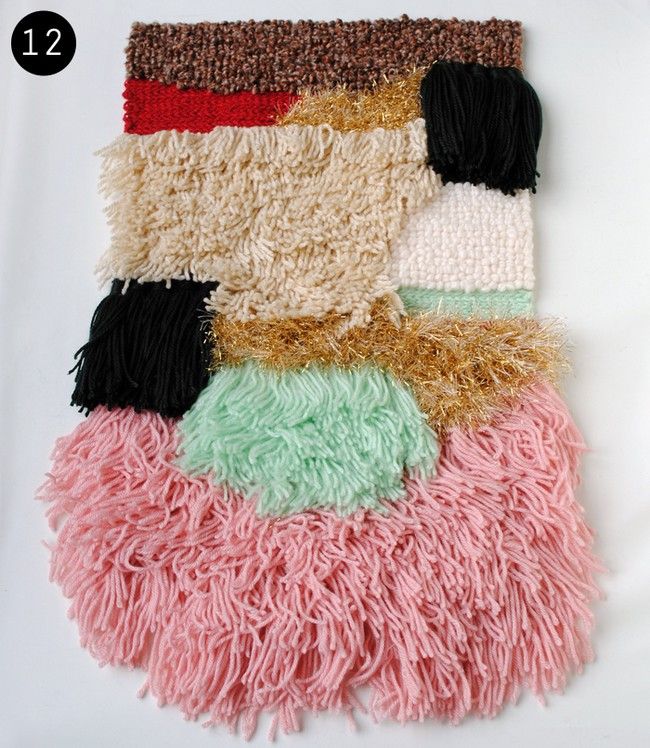 Transform any space with our easy DIY wall-hanging tutorial! This simple project will help you customize your room in no time. Create gorgeous wall hangings using a needle, thread, or other fabric-sewing materials. It's easy to take this one step further and create something unique with paint and other embellishments. This DIY Wall Hanging tutorial is a great way to give new life to an old wall hanging and makes the perfect gift!
Easy Rustic Arrow String Art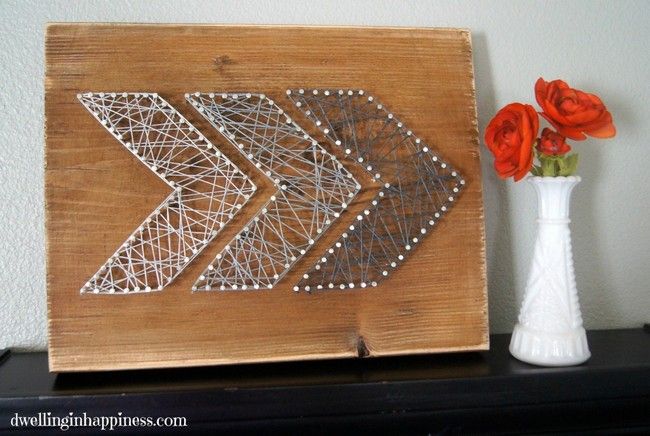 DIY your rustic string art with this super easy tutorial! Use scrap wood and paint, add some twine, and you're ready. This is the perfect addition to any room in the house – it can be hung in an entryway or displayed on an empty wall. Add a little rustic charm to your living room, bedroom or entryway with this DIY string art. It's simple to make and uses just a few materials, so you'll have it up in no time!
DIY Heart Wall Art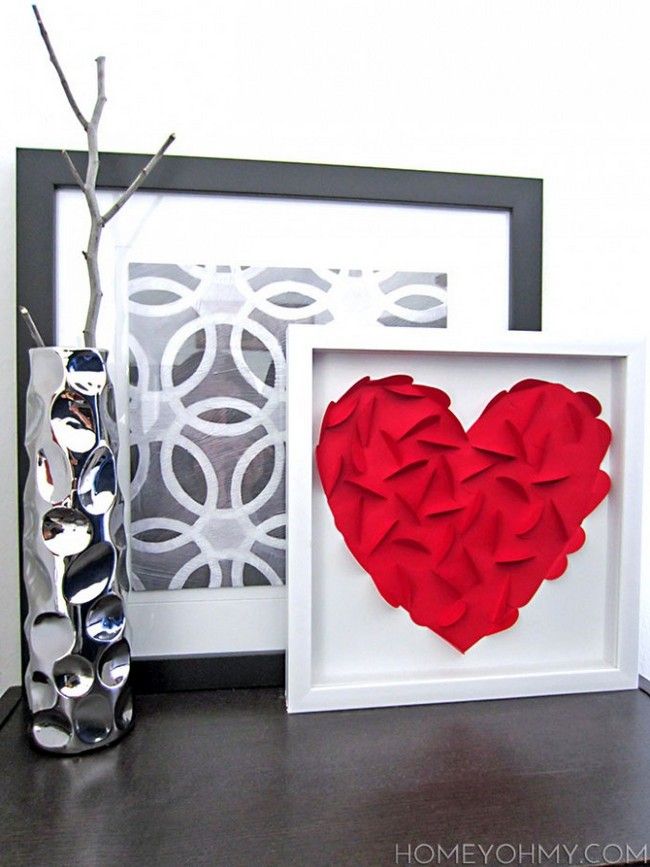 Bring a little soul to your wall with this DIY Heart Wall Art. Perfect as a decoration in your living room or bedroom, it's also ideal for presenting as a gift. Add some color to your walls with this heart wall art. The printable includes all the steps to create this DIY heart wall art at home! Create personalized gifts for friends and family with this easy DIY heart wall art. The only supplies you need are paint and a large canvas, so this is the perfect way to add a little color to your home.
Woven Wall Hanging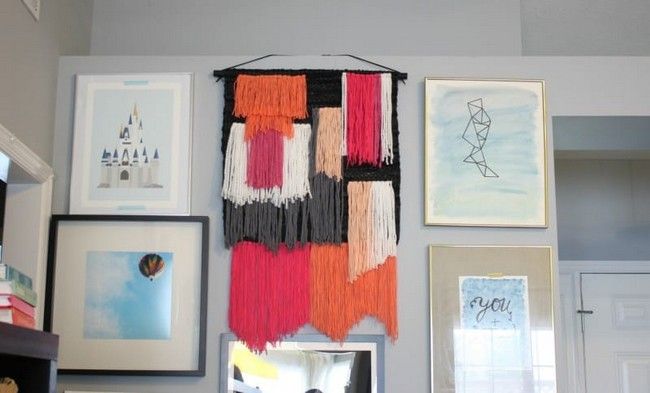 This DIY Wall Hanging with Woven Art is perfect for adding style to your home decor. Designed by Kimberly at True Up, this hanging makes for a beautiful addition to any room in your house. This weave is the perfect accessory for any room in your home — even a bathroom! Create a rustic-inspired wall hanging with this DIY Woven Wall Hanging. Choose colors that match your room, or create a color scheme by combining shades of the same color. This easy-to-follow tutorial will guide you every step of the way as you learn how to make your own woven wall hanging.
Geometric Fox Art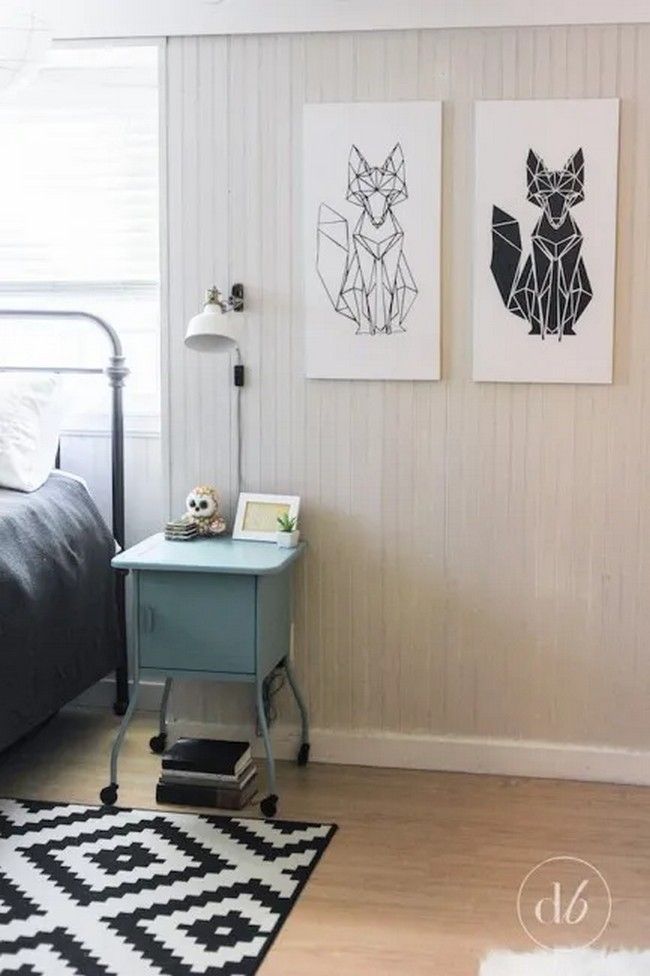 The Geometric Fox Art is great for adding art decor to your home. This DIY wall art is easy to make and adds whimsy and style to any room. Go on and create your own geometric fox art! This geometric fox art is an easy-to-follow DIY wall decor project. It takes just a few supplies and will make your home feel more personal. This DIY geometric fox wall art is perfect for your bedroom, living room or kitchen. The pattern is easy to follow, with a full-color map and clear instructions.
How To Make Gorgeous Fired Alcohol Ink Art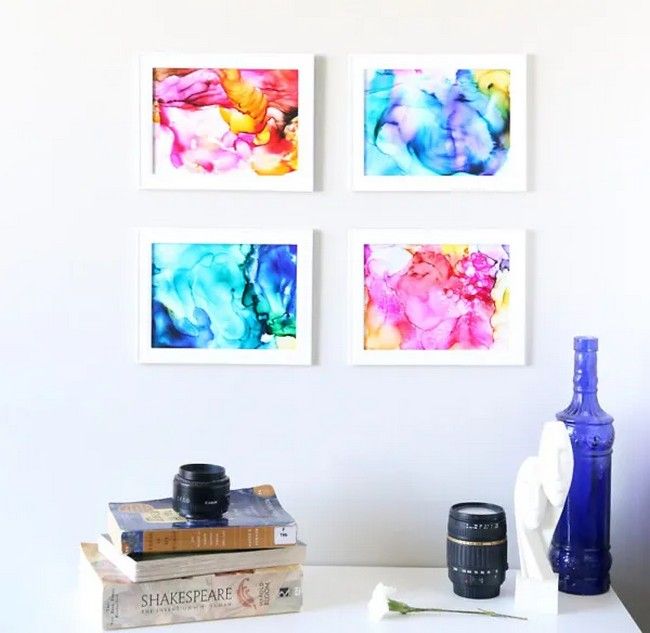 Making a high-quality piece of art with fired alcohol ink is surprisingly simple. The best part is how quickly it can be done, your own personalized art for the wall! Creating your own alcohol ink art is easy, fun, and can be done quickly. This guide will show you exactly what materials you need and how to prep them for firing. The finished product will make a perfect addition to your home or gallery wall.