DIY wine cork crafts are a unique and creative way to give new life to your old wine corks. Not only do they add a personal touch to your home decor, but they also help reduce waste by repurposing materials. The possibilities are truly endless when it comes to wine cork crafts. From whimsical wall art to functional ornaments, you can let your imagination run wild and create something that truly represents your style and personality. Whether you're a wine connoisseur or enjoy a good glass now and then, wine cork crafts are the perfect way to showcase your passion. So gather your corks and get ready to craft! You always need to find out what beautiful and practical pieces you'll come up with.
DIY wine cork crafts are a great way to be both creative and environmentally conscious. By repurposing wine corks, you can reduce waste and create unique pieces for your home or give them as gifts. Many fun and straightforward wine cork craft ideas include coasters, bulletin boards, and wall art. These projects can be done alone or with friends and family, making for a fun and productive activity. Wine cork crafts are also great for showing off your personality and style. Whether you want to add a touch of elegance to your home decor or create something quirky and fun, the possibilities are endless with wine cork crafts. So next time you open a bottle of wine, don't throw away the cork; turn it into something beautiful!
Love wine? Love crafts? We've got your fix! These DIY wine cork crafts are super easy to make, use recycled materials, and make great gifts.
Benefits of DIY Wine Cork Crafts
The benefits of DIY wine cork crafts include the following:
Repurposing waste: By using wine corks for crafting, you can reduce waste and give new life to a material that might otherwise go to a landfill.

Creativity: Wine cork crafts allow you to express your creativity and personality in unique and fun ways.

Bonding: DIY wine cork crafts can be a fun activity to do with friends and family, providing an excellent opportunity for bonding and quality time.

Cost-effective: Wine cork crafts are often inexpensive, allowing you to decorate your home or give thoughtful gifts without breaking the bank.

Eco-friendly: Repurposing materials is a great way to reduce your environmental impact and live a more sustainable lifestyle.

Personal touch: Wine cork crafts can add a personal touch to your home decor, making it feel more like your own and showcasing your individuality.

DIY Kitchen Utensil Holder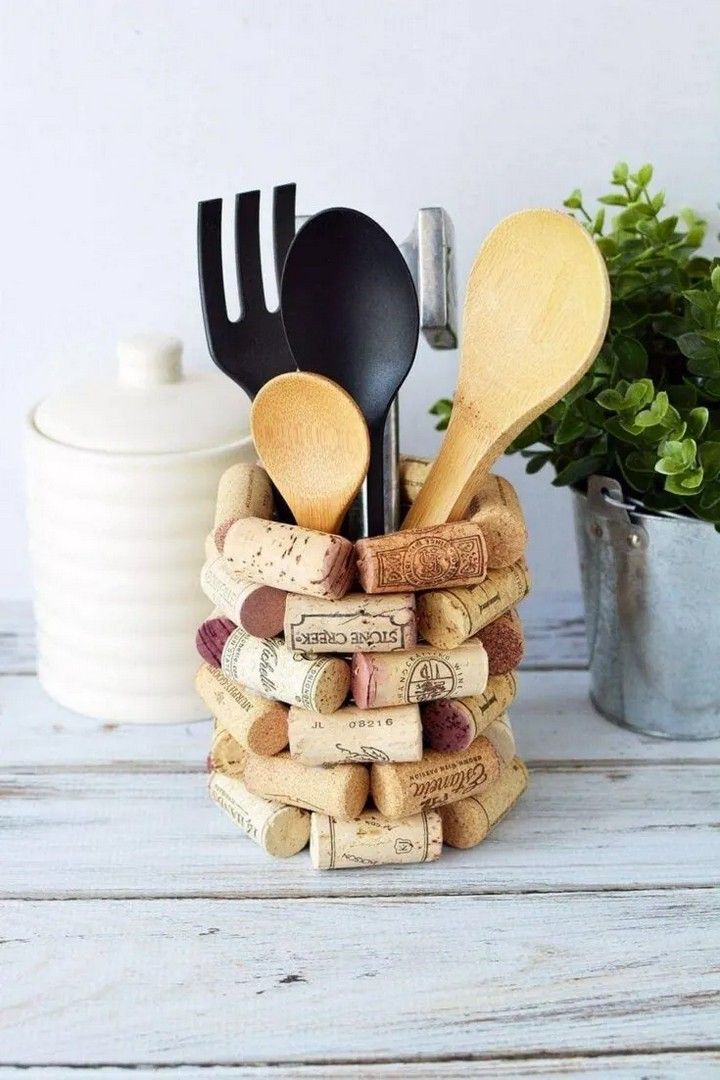 Use your leftover corks to make a stylish kitchen utensil holder. It's a great way to show off your love of wine while making a handy household item that others will admire. All you need to do is grab some corks, glue and possibly some paint if you want a color other than brown cork. By using inexpensive items around your home and following these step-by-step instructions, this DIY Kitchen Utensil Holder craft idea is sure to please everyone at home.
Wine Cork Succulent Magnets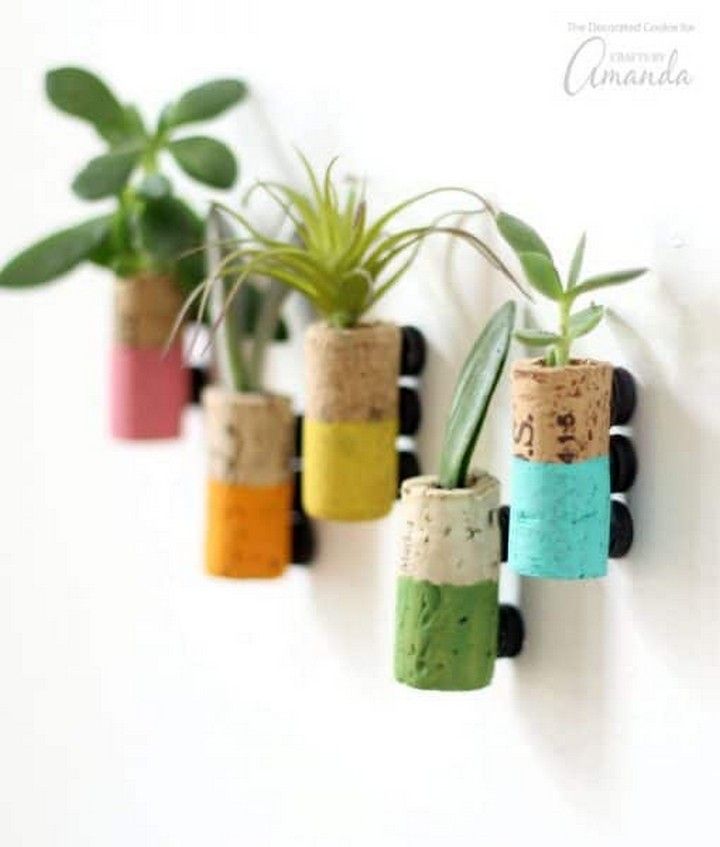 Add a rustic touch to your home decor with these DIY Wine Cork Succulent Magnets. This project is both easy and inexpensive, making it perfect for beginners. With a bit of creativity, you can mix and match colors to create an eclectic display! You only need a few wine corks, craft magnets, or suction cup magnets! This simple DIY project is perfect for wine lovers. Make a set of wine cork magnets with succulents, and show off your green thumb without the mess.
DIY Wine Cork Monogram Craft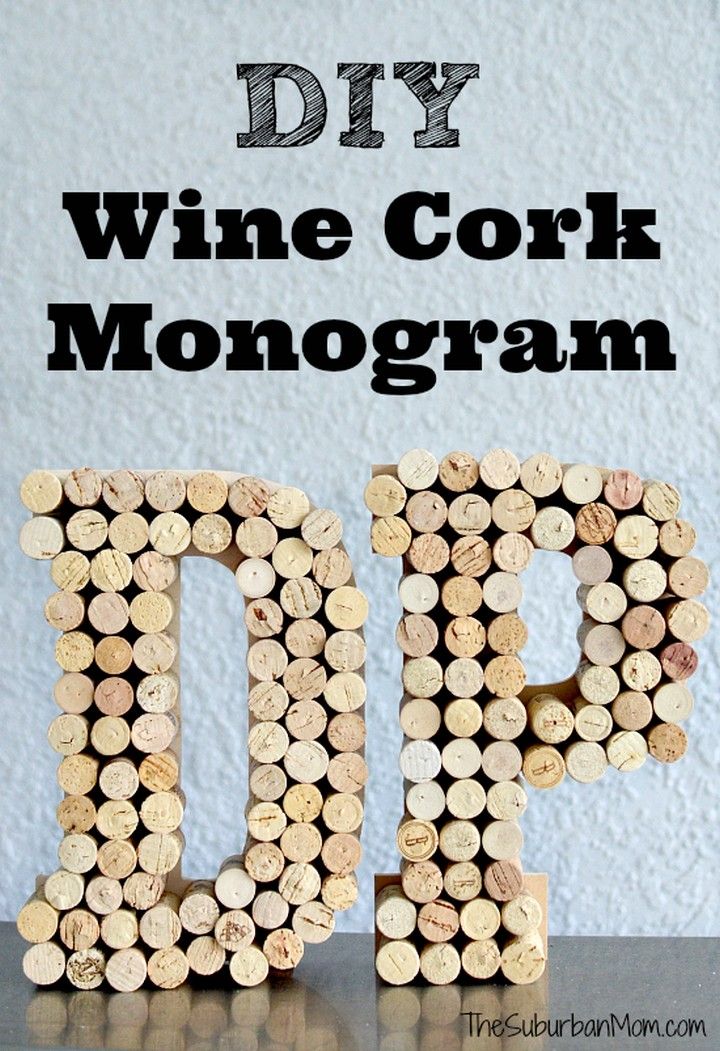 Wine cork crafts are fun; you can make many different things from them. This tutorial will show you how to make a cute DIY Wine Cork Monogram Craft. These projects don't require special skills because all you need are wine corks and a glue gun! This simple DIY wine cork craft is perfect for sprucing up your house, cabin, or dorm. And it is excellent for the environment too!
Wine Cork Board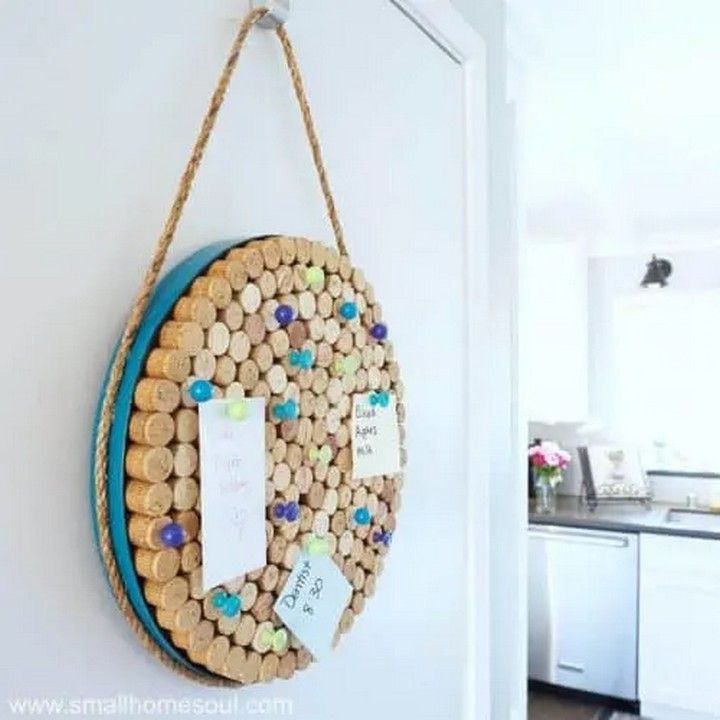 Are you looking for a fun and unique way to display photos and memorabilia? If so, then you can make your very own wine corkboard. With a few supplies, you, too, can have a thoughtful and creative gift that costs almost nothing! Follow these steps to create this excellent DIY project. This easy project will let you repurpose old wine corks into a wine cork bulletin board. You can hang it up just about anywhere to add fun and color!
Wine Cork Pumpkin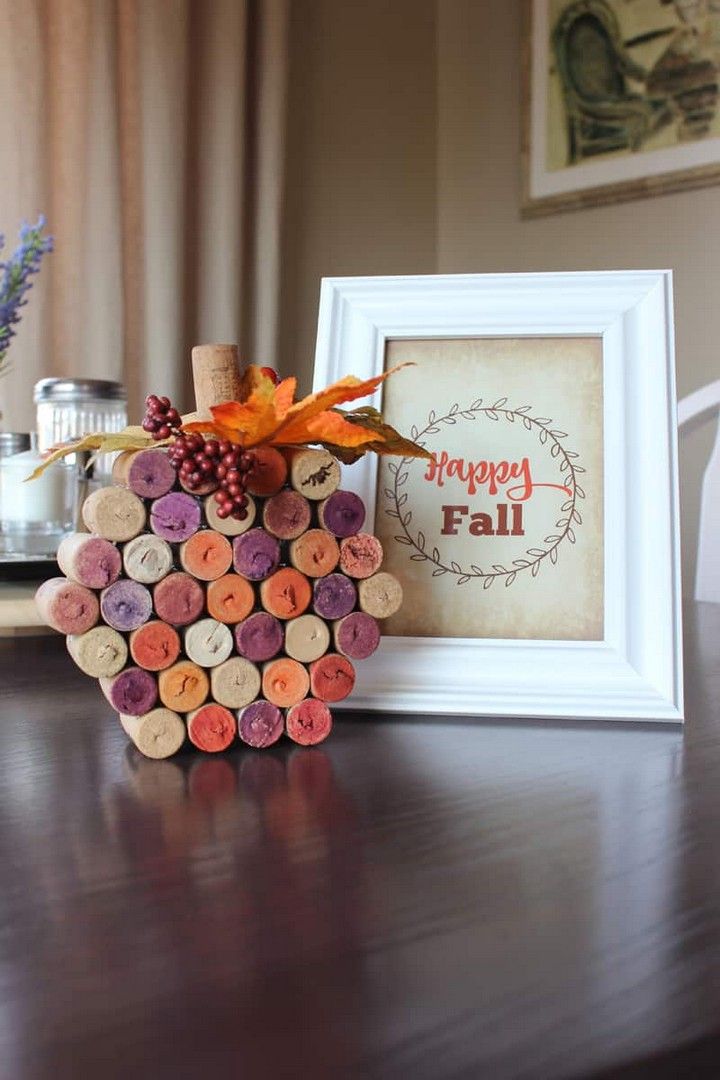 Transform your favorite wine corks into cute pumpkins with this tutorial. This is a fun and easy way to recycle and decorate your home this Halloween with wine corks! With wine corks, paint and glue, you can craft a fun autumn pumpkin that looks just like the real thing. This DIY is fun for all ages and will look great on your dining table or mantlepiece next to other fall decorations.
How To Recycle Used Wine Corks Into A Rustic Bulletin Board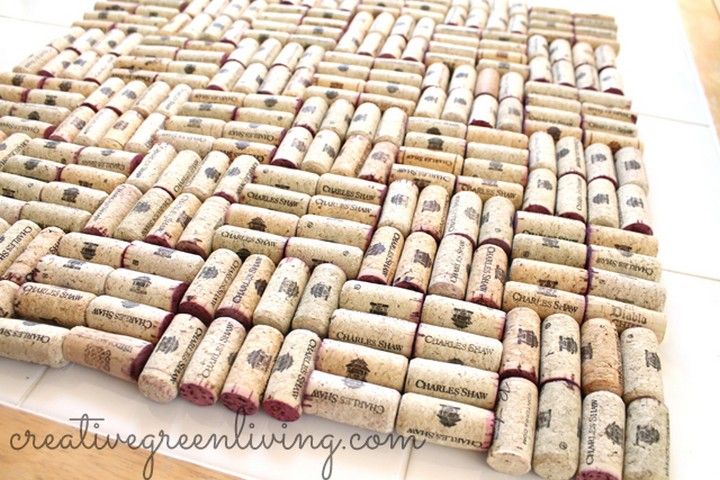 Looking for an easy, inexpensive and gorgeous way to decorate your home? Make this DIY wine cork craft bulletin board! A great way to repurpose used wine corks is by turning them into a beautiful bulletin board. This project is perfect for those who love a rustic or shabby chic look in our homes. You can easily create your unique bulletin board that fits perfectly with your decor. You can display family photos, inspirational quotes or essential events in your life. Let's see how to make one like this!
Wine Cork Candle Holder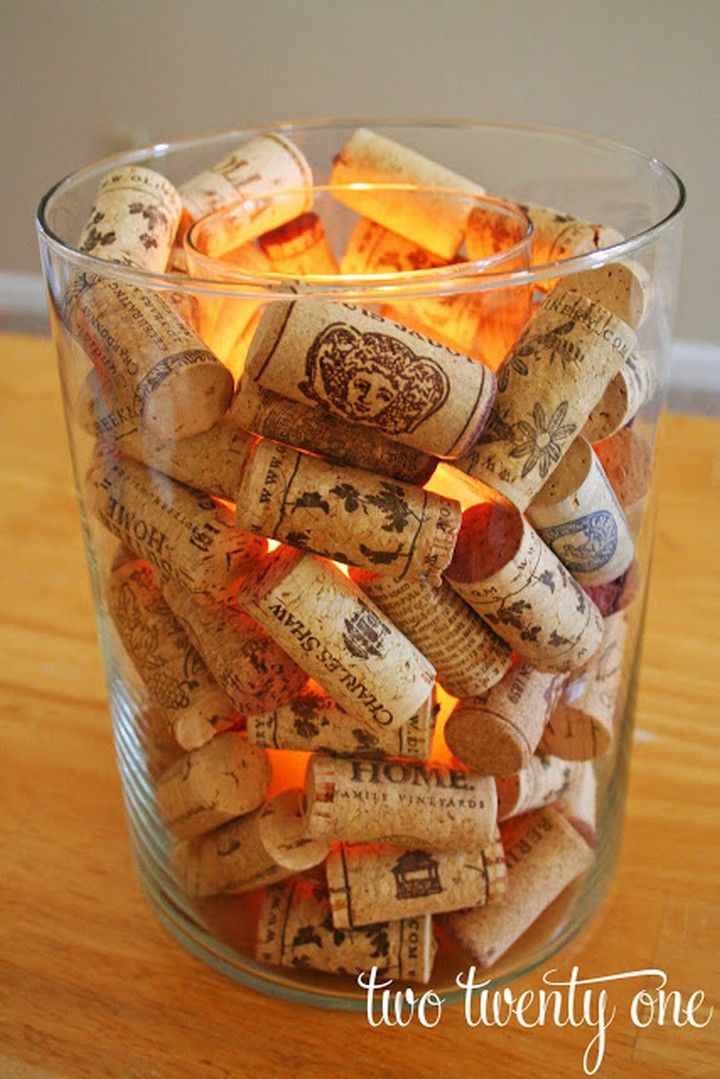 Everyone knows that corks make incredible decorations, but did you ever think of using them to make candles? That's right! Follow simple steps, and you can make your very own wine cork candle holder. You will need wine corks, two water glasses, a candle, a hot glue gun and a lighter. These are perfect for the eco-friendly gal who wants to make a statement but keep it simple. It's the perfect DIY project for your home decor or to give as a gift.
How To Turn Your Corks Into Candles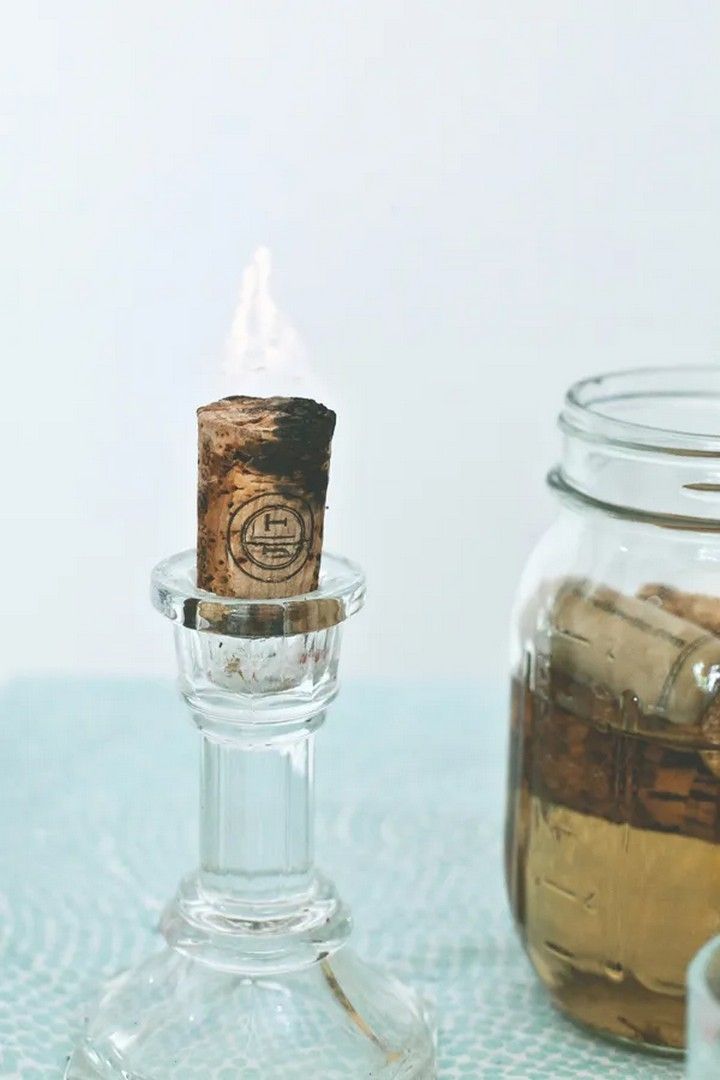 Fashioning creative, unusual and stylish DIY lighting is a fun and creative way to decorate your home. Turning wine corks into candles is an easy, inexpensive alternative to traditional candles and a perfect way to give your dining room or kitchen that warm glow of candlelight. Here's how to make an essential, easy candle from a wine cork - it only takes a few minutes. Make your candles for the holidays or just because!
How To Make A Wine Cork Heart Trivet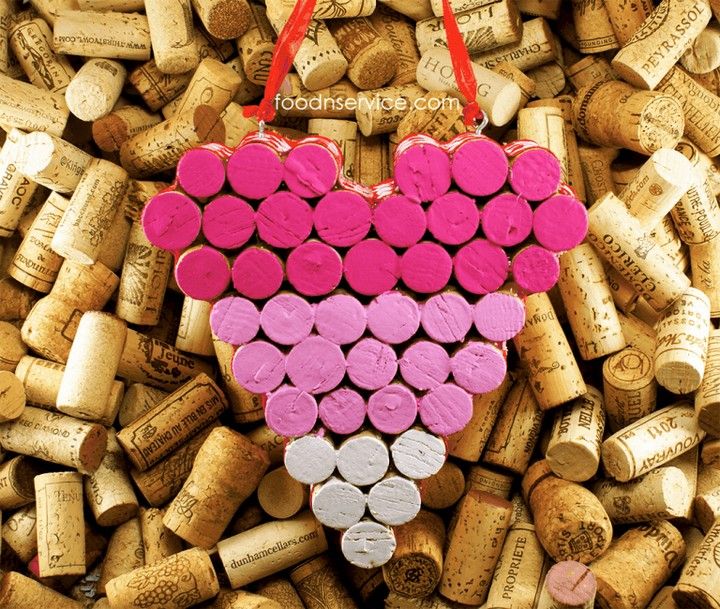 Is it your love for wine and cork that brings you here? Or the love of making things at home? Either way, you're in luck. It is a DIY project that will take those wine corks around your house and turn them into something beautiful by making a wine cork heart trivet! A wine cork is resilient and recycled, making it an excellent choice for any project. You can use your cork as a fun, unique way to spruce up your kitchen space by creating this one-of-a-kind trivet. This project is perfect for Valentine's Day, anniversaries, or just because it's Friday and you love your boo!
Wine Cork Crafts Sparkling Star Decor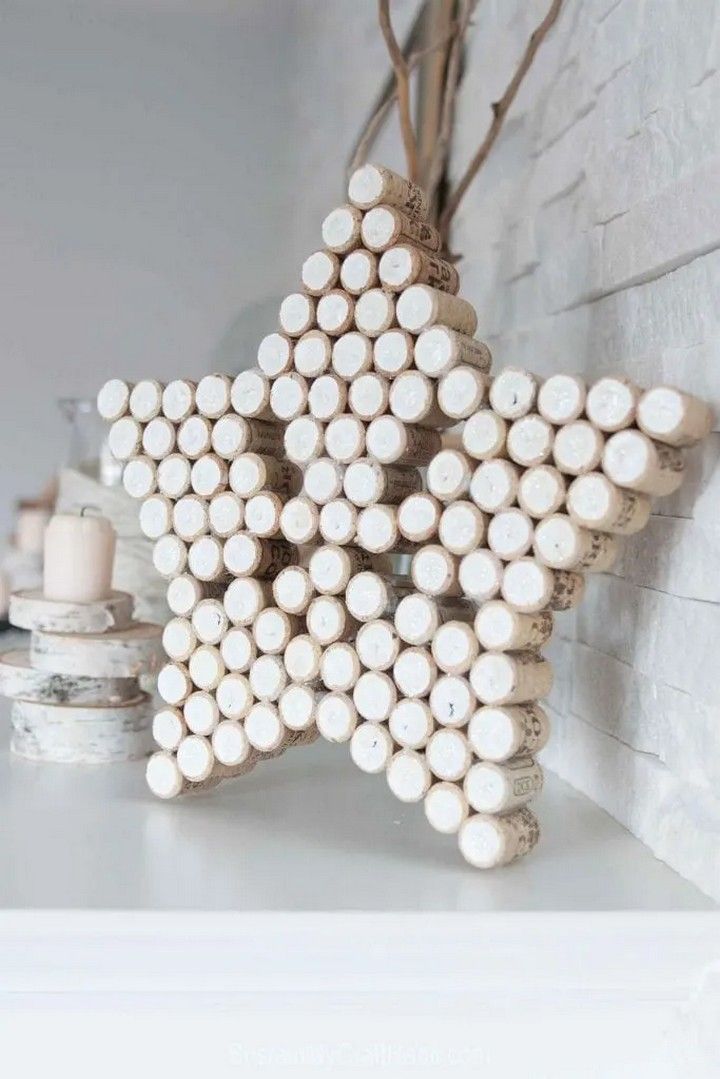 Looking for wine cork crafts? You're not alone! Wine corks are a popular craft supply and add a fun, free and natural element to many craft projects. It's easy to make a simple sparkling star decor in minutes. Make your space more festive with this DIY wine cork craft! Use a few everyday household items to take plain old corks and create a colorful sparkle star decoration. Learn how to make these easy decorations for Christmas and other festive holidays. These wine cork crafts are also great for graduation gifts, wedding favors, housewarming gifts, or any occasion!
How To Make A Wine Cork Board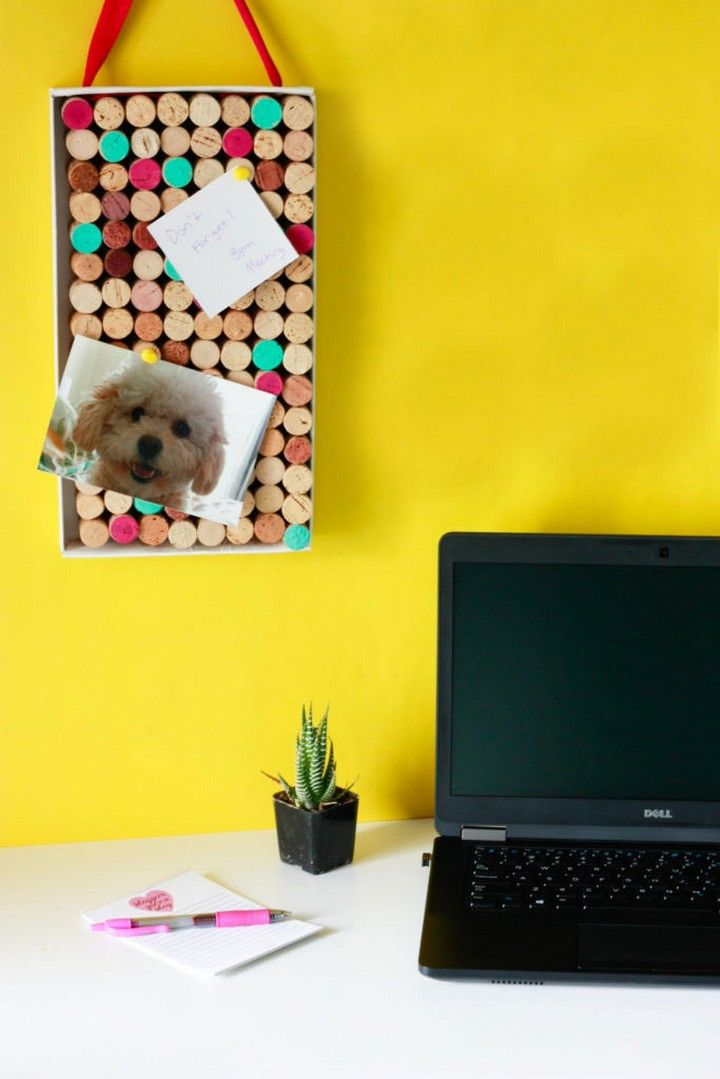 A wine corkboard is a unique way to display photos and mementos in your home. Use your crafty skills to create a stylish display for your favorite wine corks. It's easy to make using wine corks and a few basic supplies. Making one allows you to customize it however you'd like, with paint or stain. The project is easy enough for anyone, but it looks much more beautiful than something you'd buy at the craft store or make from poster board.
Easy To Make Pretty Pineapple Upcycled Wine Cork Art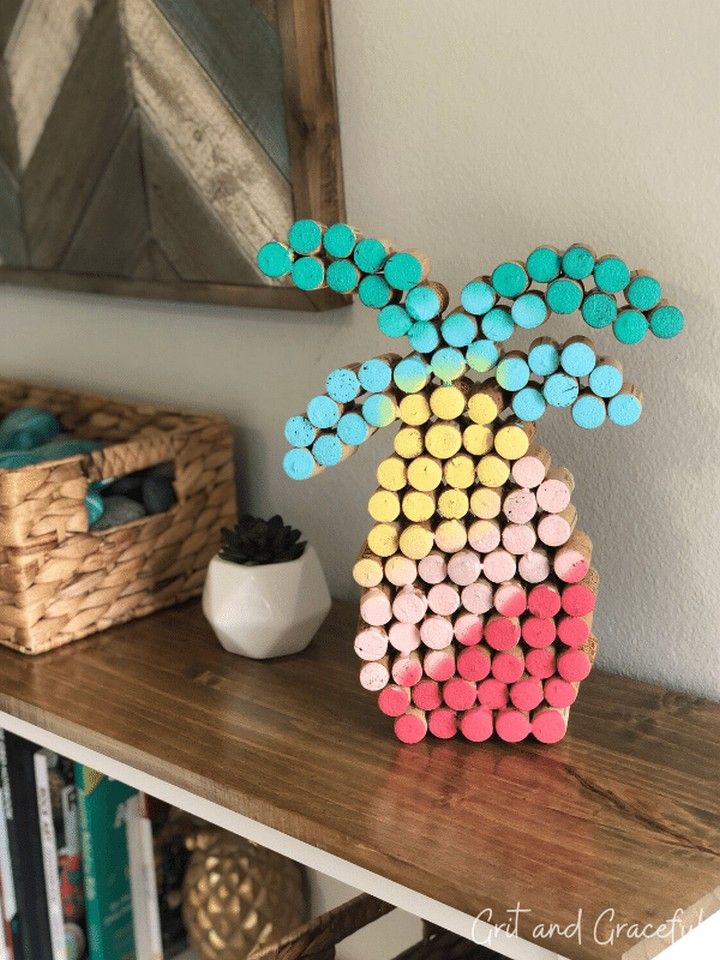 If you love a little DIY, upcycling and crafting, this is the perfect project. Craft one-of-a-kind pieces of art using wine corks and some simple glue that will take no time! This craft is super simple but will look elegant on your wall. With a few wine corks and spray paint, you can make gorgeous pineapple cork art that will impress anyone who walks into your home. You'll have fun making these wine cork crafts, but also help reuse and recycle vintage wine corks to give them a second life.
Chalkboard And Wine Cork Place Cards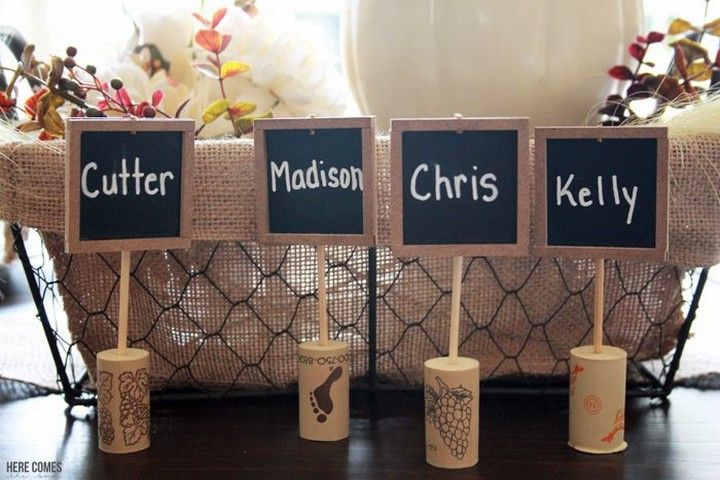 Make fun and functional place cards using wine corks and chalkboard paint. With these elegant tutorials, learn how to make unique chalkboard and wine cork place cards. You can make them quickly and cheaply, use the corks, and place cards for entertaining or special occasions. These DIY wine cork place cards are easy to make and reuse yearly! It's budget-friendly, too—wine corks are free or nearly free when you're throwing a party.
Wine Cork Jewelry Organizer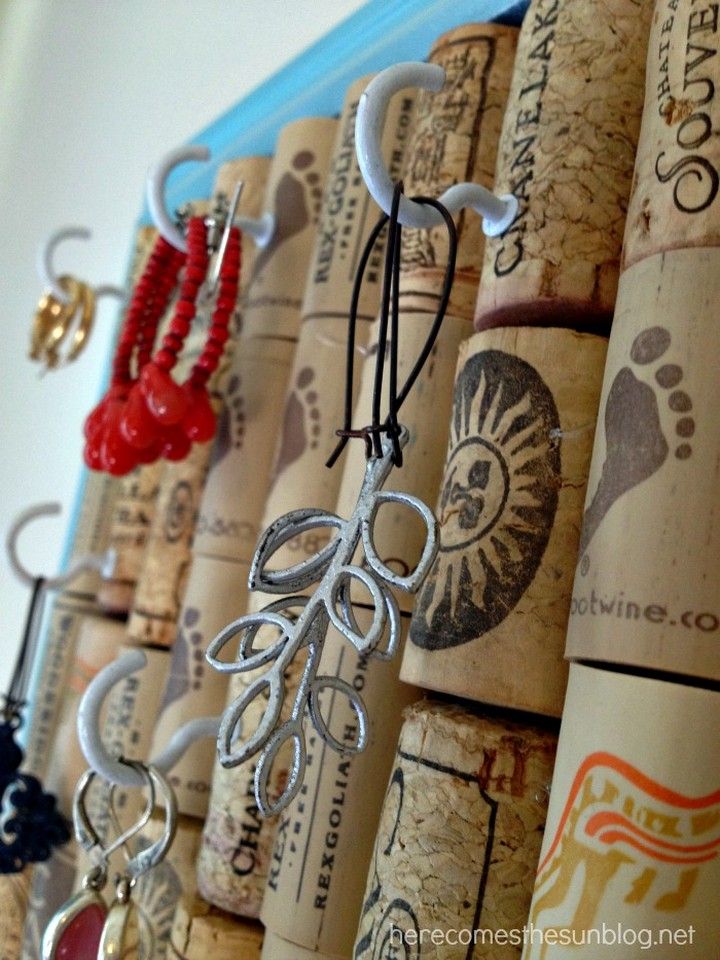 Are you looking for one of those easy and adorable DIY projects? Today's project might be just what you're looking for! This is a simple way to store your wine corks and make cute jewelry organizers simultaneously. Learn how to make your own DIY wine cork craft. This is an excellent gift for men, women and children too! You can use this as a home decor piece or store jewelry or other small items.
DIY Wine Cork Trivet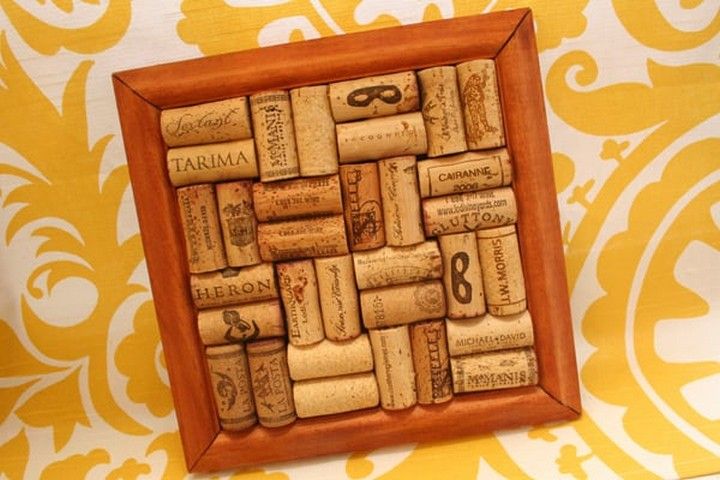 It's time to up your wine cork crafting game by making this DIY Wine Cork Trivet. Not only is this project super easy, but it also requires minimal supplies and can be completed in less than an hour! This DIY Wine Cork Trivet is a great way to add dimension, warmth and interest to any table setting. It's also the perfect gift for anyone who loves wine or to add flair to your kitchen decor!