Headbands are great not just for your hair; they are a fun way to add that extra special something to any outfit. The blog post "15 DIY Headband Ideas" showcases a collection of 15 different headband designs that can be made at home. The designs range from simple to more elaborate and include various materials, such as fabric, ribbon, elastic, and lace. The post provides detailed instructions and step-by-step tutorials for each Headband, making it easy for DIY enthusiasts to follow along. Whether you're looking for a trendy and stylish headband for everyday wear or a more elaborate design for a special occasion, this blog post has something for everyone.
The headbands featured in the blog post offer a range of benefits, from adding a pop of color to your outfit to keeping your hair out of your face. Some headbands are designed to be worn around the forehead, while others are meant to be worn like a traditional headband, around the back of the head. The designs also vary in width; some headbands are thin and delicate, while others are wider and more dramatic. The post includes a selection of headbands suitable for all ages, making it easy to find a design that's right for you or a loved one.
These simple 15 DIY Headband Ideas add instant style and comfort to your look -- and best of all, each can be made for just $1 or less.
Benefits Of DIY Headband Ideas
DIY headband ideas offer several benefits, including:
Cost savings: Making your headbands is a cost-effective alternative to buying store-bought headbands.
Customization: With DIY headbands, you can customize the size, color, and design to suit your style and preferences.
Skill development: Making headbands allows you to develop your crafting skills and improve your attention to detail.
Gift-giving: DIY headbands make a unique and personalized gift for friends, family, and loved ones.
Versatility: There is a wide range of headband designs to choose from, making it easy to find one that matches your outfit, occasion, and mood.
Self-expression: Making your own headbands allows you to express your creativity and personality.
Convenience: With DIY headbands, you can easily switch up your look whenever you want without buying a new headband.
Overall, DIY headband ideas are a fun, practical, and cost-effective way to add a touch of style and creativity to your wardrobe.

Simple Knotted Headband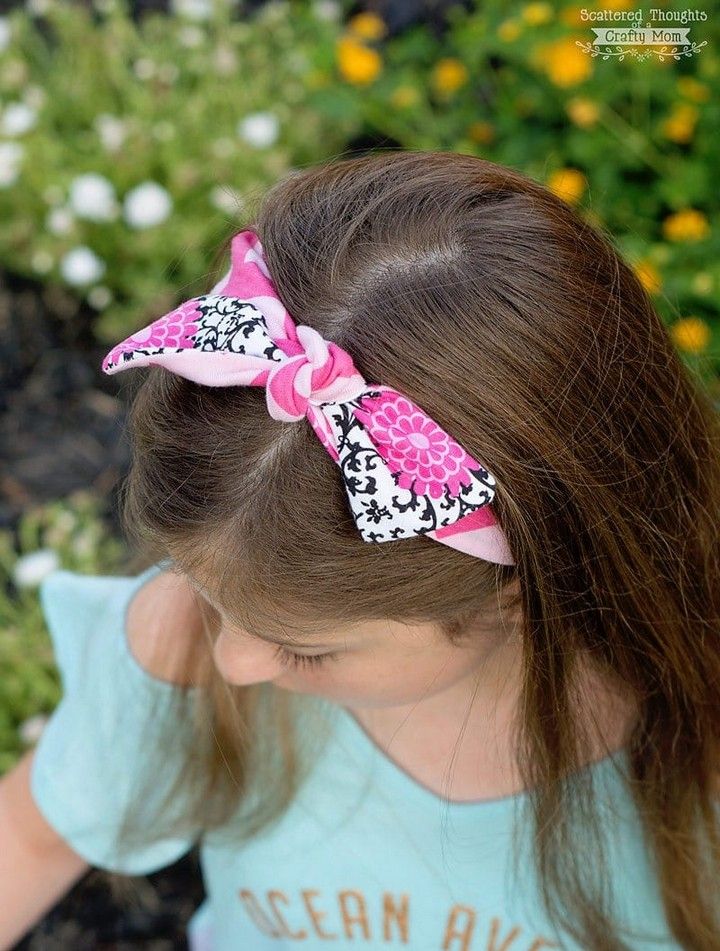 Make this knotted headband in 4 easy steps! This DIY is super simple and looks great on everyone. It's chic and versatile—you can wear it all day long and add it to your nighttime outfit for a night out on the town! This DIY HeadbandHeadband made with a simple looped knot is a great simple project for beginners, perfect for beginners who have never tried making a yarn accessory. This will be a valuable gift to others who love knitting, crocheting, and more!
DIY Wire Headband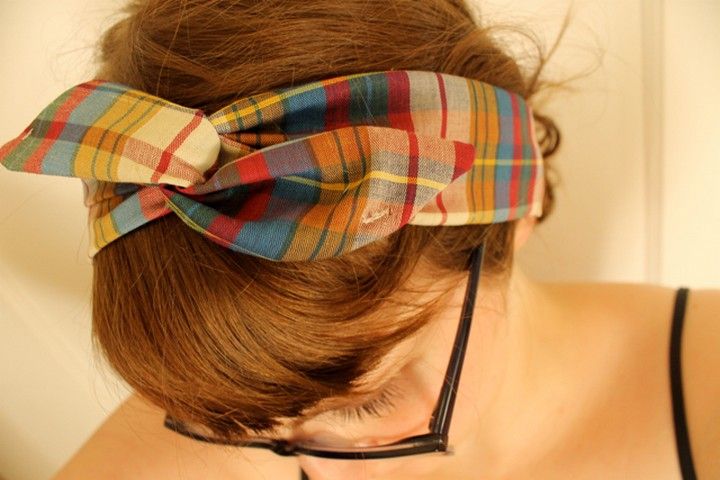 A quick and simple DIY headband that can be personalized to your liking. Add beads, feathers, and lace–the possibilities are endless! Create a versatile, handmade headband to wear whenever your hair needs some help staying out of your face. This wire headband is a great DIY project! You'll get step-by-step instructions and can be sure to have it done in no time. Make an afternoon of it and wear your very own handmade HeadbandHeadband.
DIY Statement Headbands Inspired By Amanda Gorman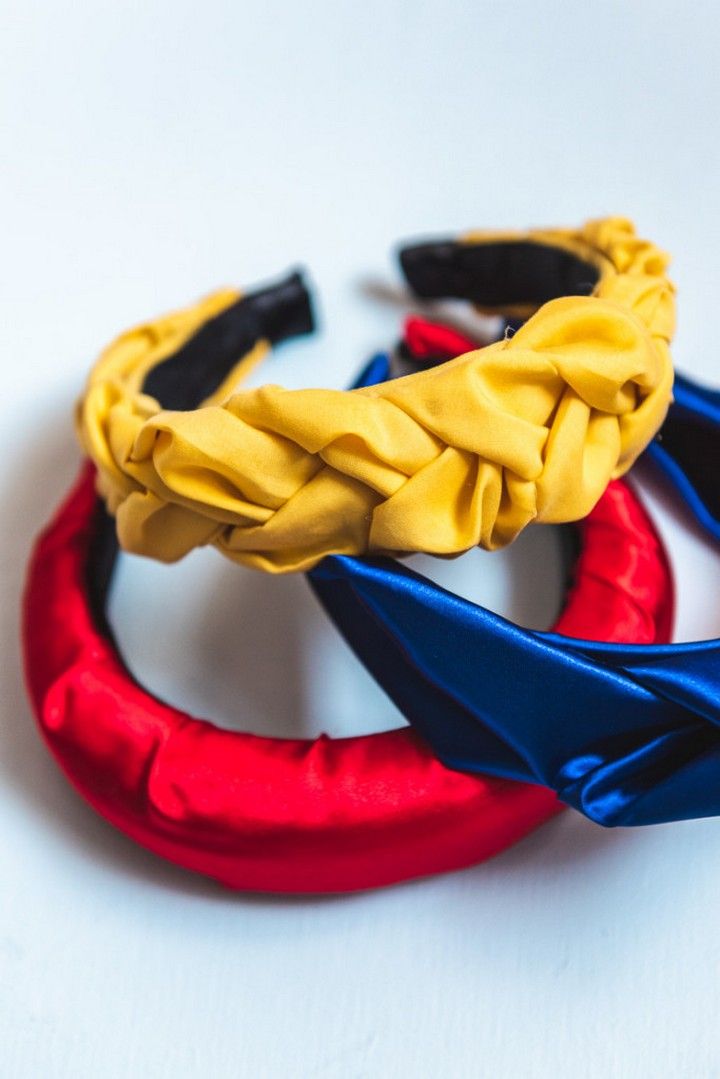 Experiment with fun new looks to suit your mood and outfit. These headbands are so easy to DIY you'll have a hard time deciding which color scheme to use first! Add a little flair to your outfit with our DIY Statement Headbands. These headbands feature a stretchy band and an optional bow for an extra pop of color. They're great for parties, festivals, or when you want to stand out from the crowd!
DIY Headband from an Old T-Shirt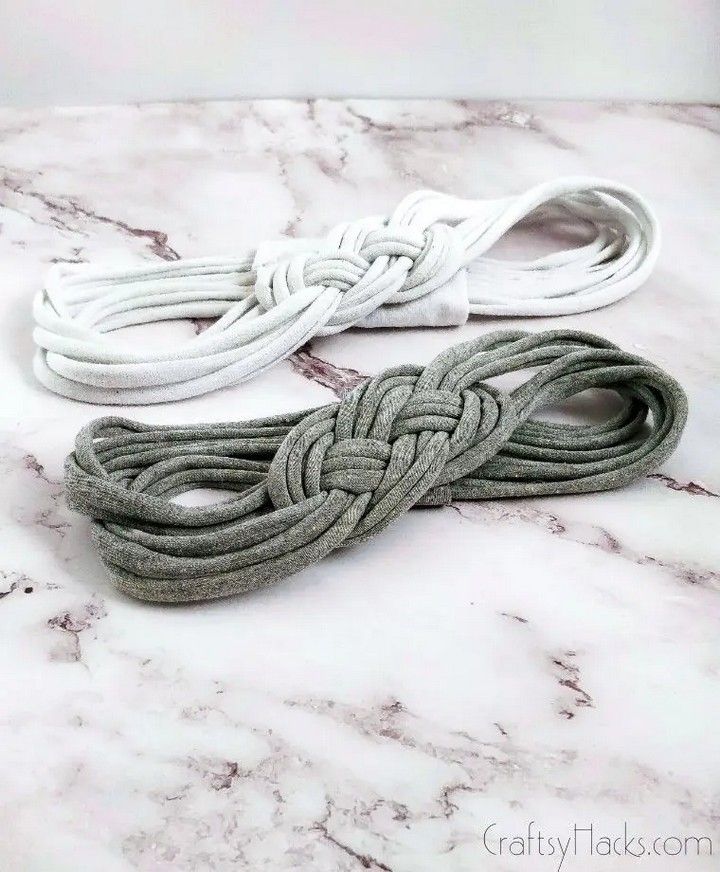 A simple and stylish headband that's a sure crowd-pleaser. This is an ode to all my thrift store/thrifting friends constantly looking for cool things to do with old clothes. Make a super cute headband out of an old t-shirt in less than 5 minutes. This DIY Headband is easy, fun, and versatile. A universal design that anyone can wear. So simple; you can create 12 different hats with just two t-shirts!
DIY Knotted Headband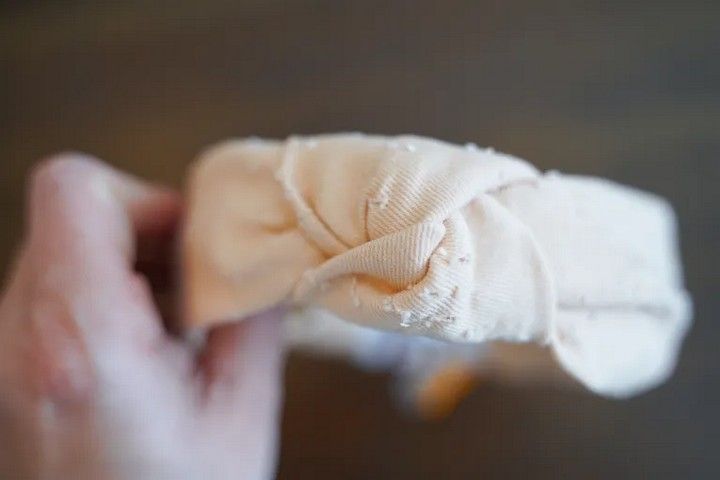 Your little one will look super cute in this sweet, knotted HeadbandHeadband. It's quick to make and requires only two supplies, making it easy and budget-friendly. Add a pop of color to your Headband Headband with this fun-to-tie fabric headband. Vibrant and versatile, it can be made in the afternoon and styled in many different ways! This DIY Knotted Headband is a great way to show off your style, and it's super easy to wear! This knotted HeadbandHeadband is a fun and fashionable way to provide warmth in cooler weather.
DIY Headband Decorating Idea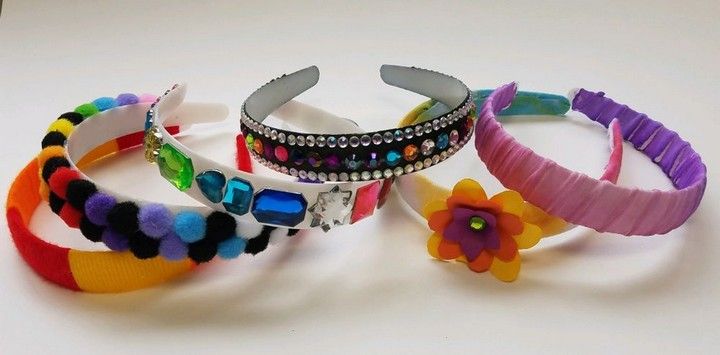 Need a quick and easy DIY? Make this super cute HeadbandHeadband!Replace a boring headband with this fun decoration idea. Choose your favorite materials and jewels, and watch how to create a funky headband. It doesn't take long to make and is a great way to brighten your outfit. This would be perfect for a dance recital or just rocking around campus. The best part? You can make them all in different colors, patterns, and fabrics.
Easy Headbands DIY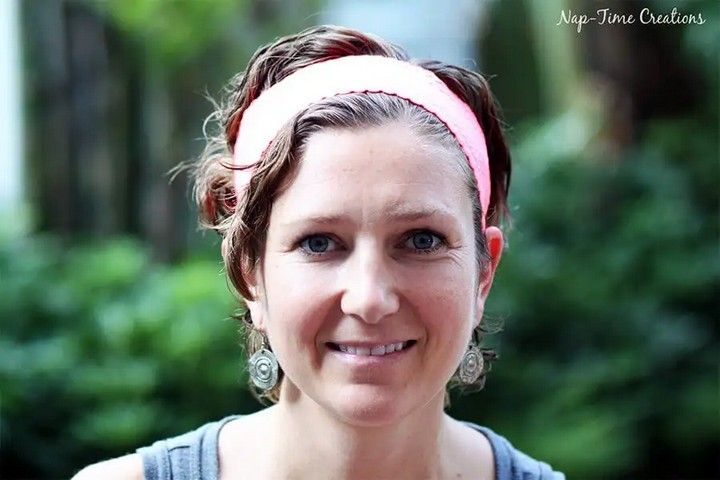 These Easy Headbands will keep up with you wherever your day takes you. Create fun, flirty, and fabulous headbands in less than half an hour. Make your custom headbands for every occasion with this DIY kit. This easy project lets you personalize and coordinate hair accessories to any outfit. Simple and easy DIY headbands for all occasions. Making headbands at home is a great way to create unique accessories, from simple to elaborate.
DIY Workout Headband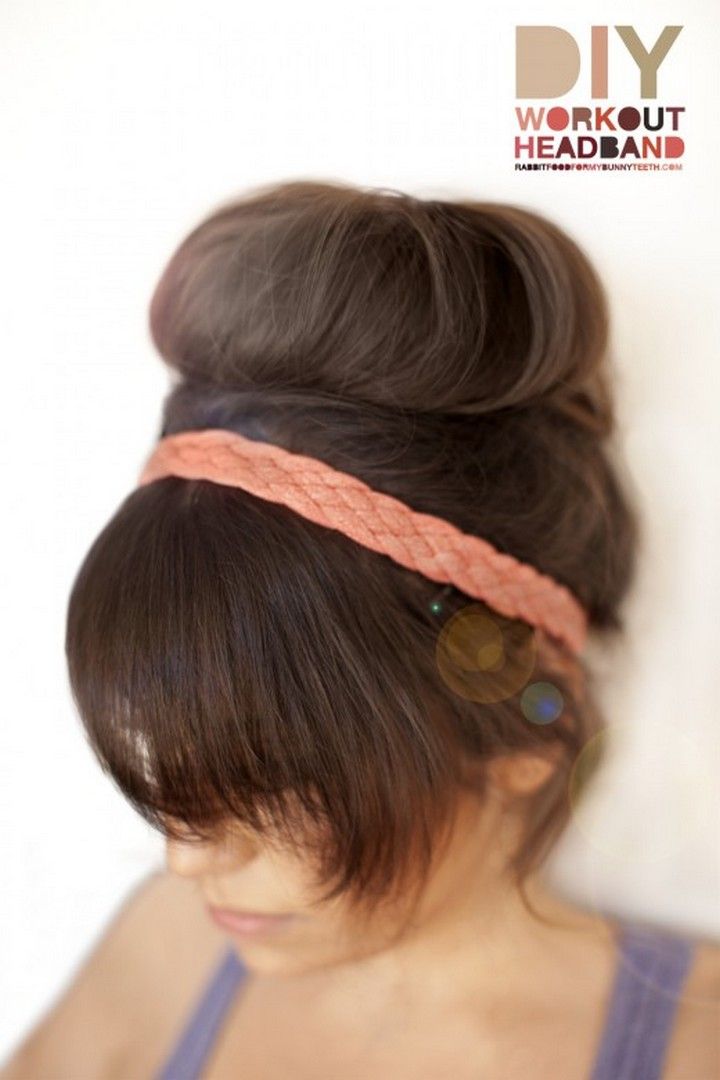 Do you love working out? So do we! Stay motivated and energetic with this DIY Workout Headband. This comfortable, stretchy HeadbandHeadband is a great accessory for your workout and covers your ears to keep them warm whether you are at the gym or running outdoors. Create your beautiful workout headband. This easy DIY tutorial includes an elegant fabric headband and decorative trim. Make it in minutes with no sewing!
Reversible Fabric Headband Sewing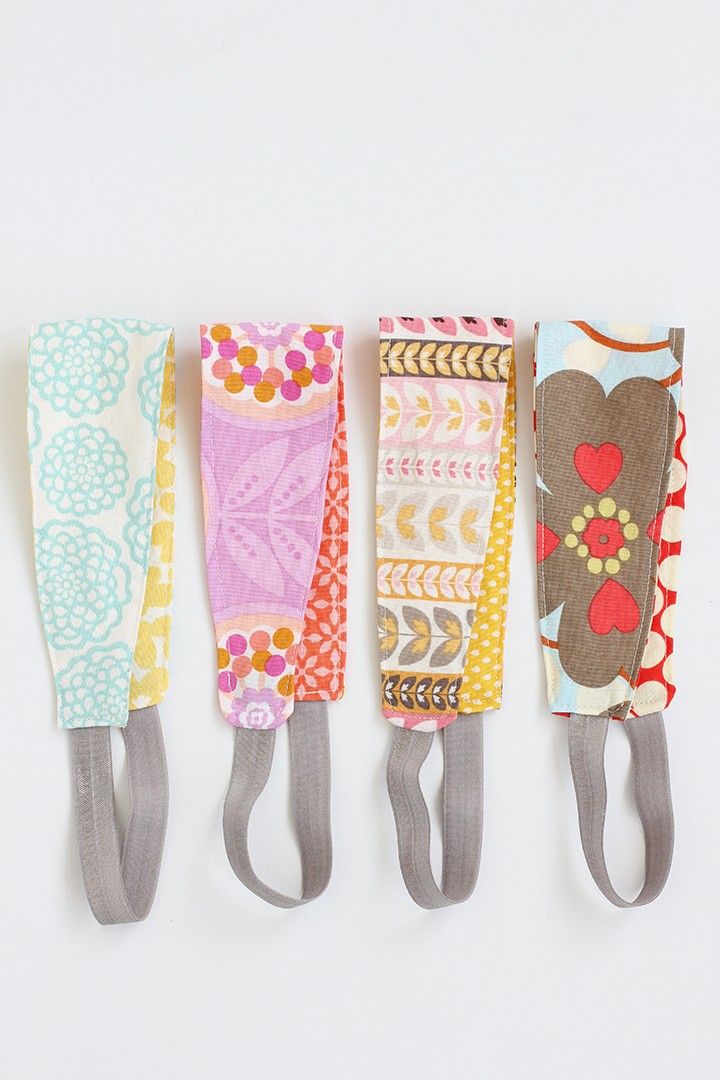 This HeadbandHeadband is reversible and features a soft, comfortable fit. It's easy to sew with just a few basic supplies, so get ready to create an extra fun accessory for yourself or as a gift for another! Use your sewing machine to whip up this easy project in any color or fabric you like. Make this cute and reversible HeadbandHeadband with our free DIY sewing pattern. Use it to stave off the summer heat, or pair it with your favorite fall and winter coat to add a pop of color!
Easy DIY Baby Headband Pattern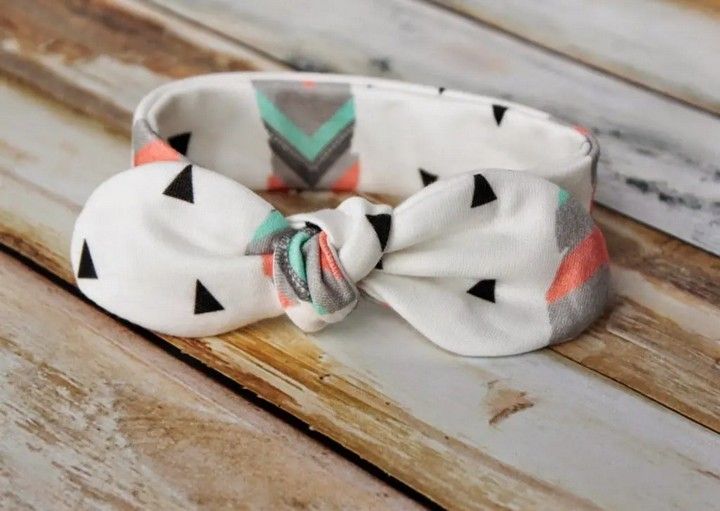 This easy DIY baby headband pattern is the perfect addition to your little one's wardrobe. Get creative and sew this beautiful piece, a perfect pattern for beginners! Make this trendy and easy DIY baby headband sewing pattern. It's a great way to get started with your new hobby or add wonderful accessories to your favorite outfit. This pattern includes step-by-step instructions, full-color diagrams and illustrations, and easy-to-follow photo illustrations. Complete beginner friendly!
DIY Turban Headband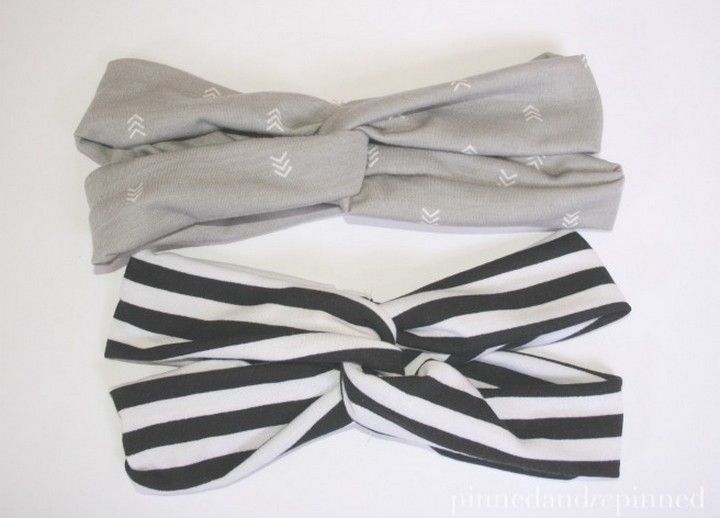 Get that trendy turban to look without the hassle of a traditional chignon. This DIY HeadbandHeadband allows you to do your hair in minutes and gives you a polished finish. You'll love this DIY Turban Headband. It's super easy to make, takes only a few minutes, and is perfect for summer. Plus, it requires just four inexpensive materials. The DIY turban headband is a beautiful way to spice up your look. You'll love how this is one of a kind and can't be found in any store. It's perfect for everyday wear or transitioning from day to night.
DIY Make Your Own Fabulous Headbands Using Old T-shirts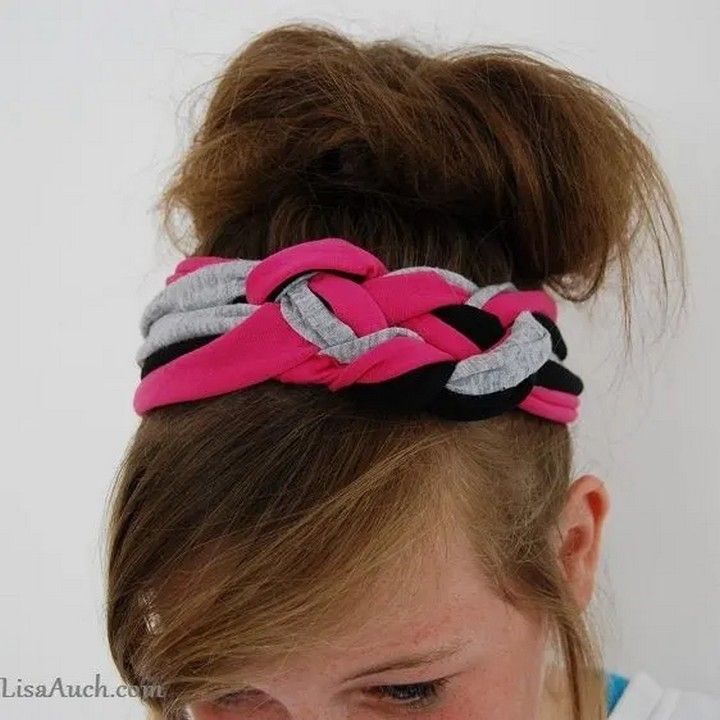 A great make-and-take gift for a slumber party or overnight guest, this kit includes everything you need to create two headbands using an old t-shirt and a little bit of folding. This is an easy project with low-stress levels, perfect for kids and grownups! Check out this amazing DIY Headband Tutorial! This is a quick, easy, and inexpensive way to make your own trendy headbands perfect for any hairstyle.
DIY Headbands Inspired By Jess Ekstrom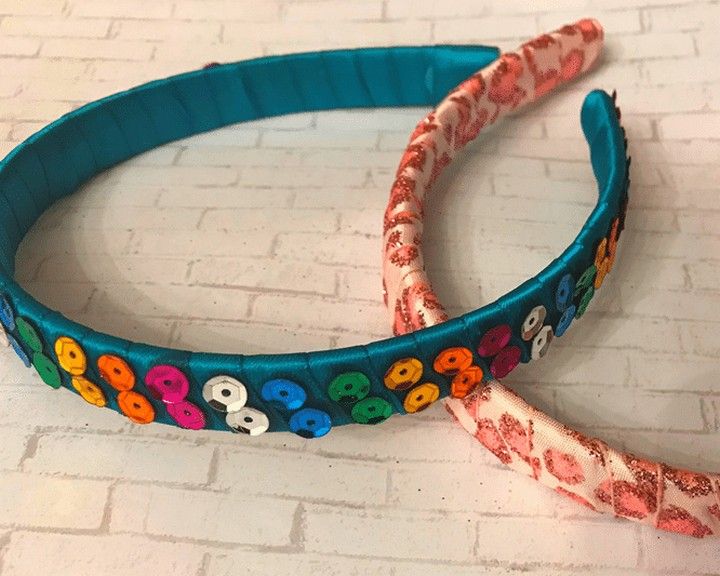 Are you a fan of Jess Ekstrom's DIY fashion? Well, now it's time to make your own Headband Headband! This is inspired by the ones she made for Coachella and has everything you need to start. They're comfy and cute enough to wear all day to leave the house in. DIY HeadbandHeadband helps you add something special to all your favorite outfits. From simple to elegant, these pretty headbands are a great addition to any wardrobe.
DIY Knit Headband Tutorial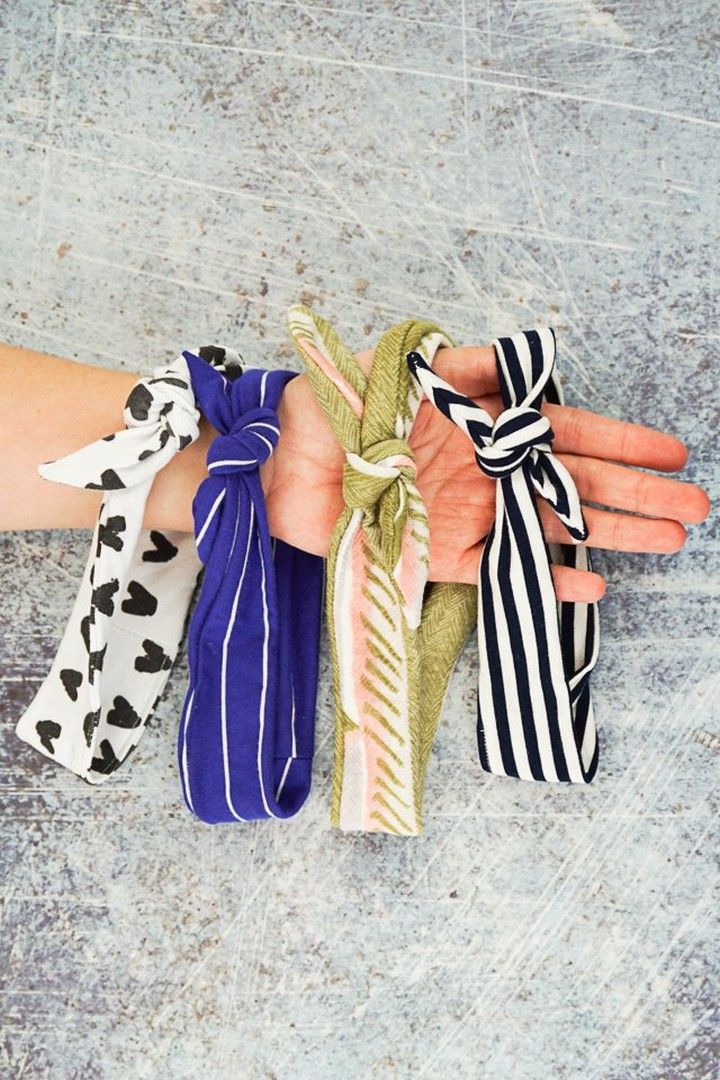 This knit headband tutorial is a great project to make as a beginner. It's simple, quick, cute, and perfect for gifting! This quick and easy knit HeadbandHeadband is great for beginners or even as a last-minute gift! Try it out on any family member and create your custom designs. Make this quick, cute knit HeadbandHeadband with this DIY knitting tutorial. The perfect accent for any outfit, it's simple to make and so cute.
DIY Fabric Headband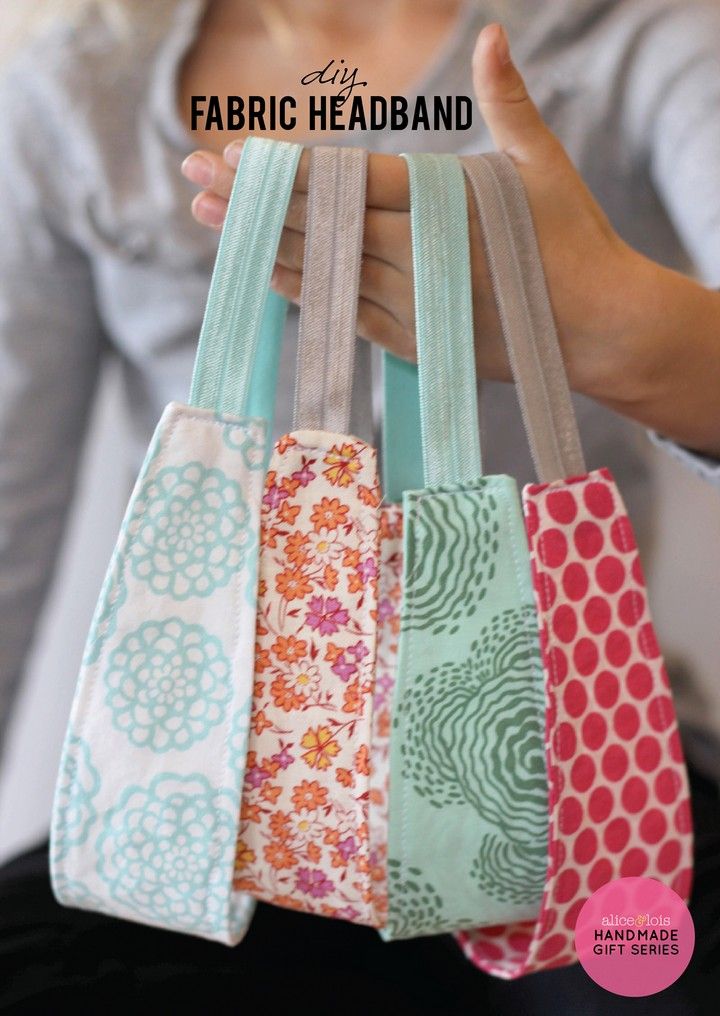 Bandanna headband is perfect for everyday wear, workouts and even festivals. You can easily craft your fashion accessory in just a few minutes. This DIY fabric headband makes a fun, quick and easy project. They're great for gift giving or to make for yourself. If you're looking for an easy sewing project to keep your hands busy, this Headband Headband is the perfect solution! Whether you're looking for fashion accessories, DIY project ideas, or home decor finds, we have the latest styles and trends in headbands. Find the perfect fabric headband to complement your look!