Changing tables is a practical item—you need one, but you don't necessarily want to spend much money on one. So why not DIY? As with many home improvement projects, gathering supplies is the most time-consuming part of making a changing table. Once you have your materials and have settled on an idea, this project can be finished in no time. This list contains some unique ideas for DIY changing tables, including several simple enough for beginners and some more complex ones for those who love a challenge. Because each project is unique, we've included links to relevant sources and tutorials to quickly find what you need if you're ready to begin. Have fun!
If you're expecting a baby, you've probably got a lot on your mind. Between decorating the nursery, stocking up on diapers, and sorting through all the toys and clothes you'll need, it can take time to think about the actual changing table. Luckily, if you've got an old dresser or nightstand lying around in good condition, it doesn't need to be an afterthought while you focus on the essentials. If you are looking for inspiration to create your DIY changing table? Look no further than these ideas below. Everything from classic to contemporary designs will fit perfectly with your nursery's style. Try one out!
We're sharing 13 DIY Changing Table Ideas to inspire you to create a unique and personalized space for your baby or toddler.
Benefits of DIY Changing Table Ideas
There are many benefits to DIY changing table ideas. This is the best option if you are looking for a cheap way to save money on your nursery. You can also choose various styles and designs that fit your decorating scheme. The following are some of the main benefits:
Affordable - Changing tables can be expensive, but with DIY changing table ideas, you can make them yourself at an affordable price
Customizable - Changing tables come in all shapes and sizes, so you can choose one that fits your needs best
Easy To Install - Once you have bought all the materials needed for your project, it should be easy to install them yourself.

Creative Idea For Changing Table
DIY Changing Table Free Plan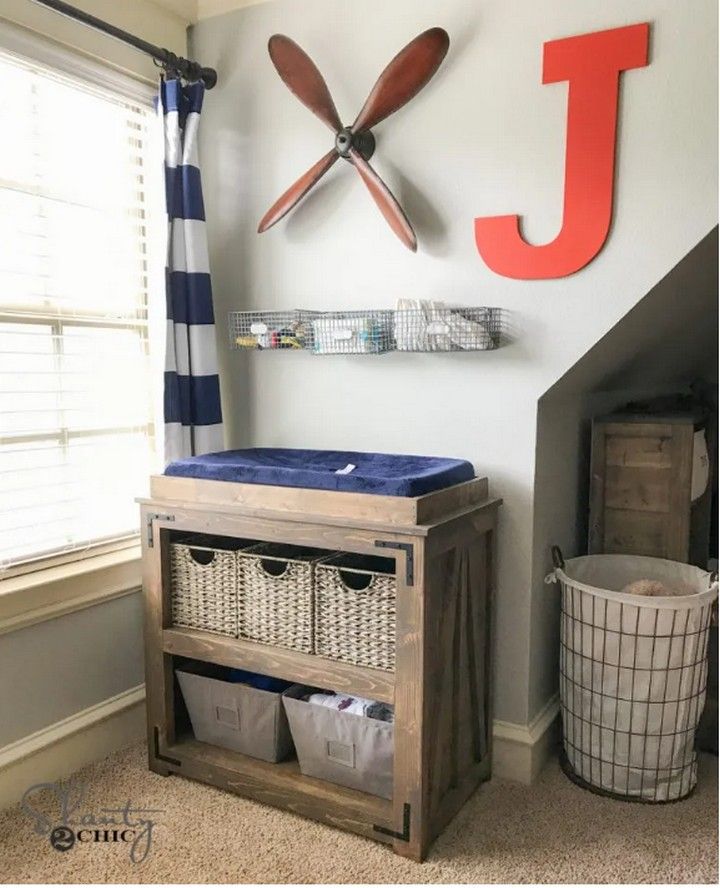 This is a simple DIY changing table hack that you can use to transform almost any inexpensive dresser into a much-needed changing table. You only need to look at this video; it will be straightforward for you to make your changing table. The main focus of this video is to help parents build their changing table. This DIY changing table is a fantastic way to save money, help the environment and keep your baby safe. It can also be used as a dresser for clothes or linens. You could even use it as a planter box! With so many options, there's no doubt that this DIY changing table will be functional in any home.
DIY Changing Table Makeover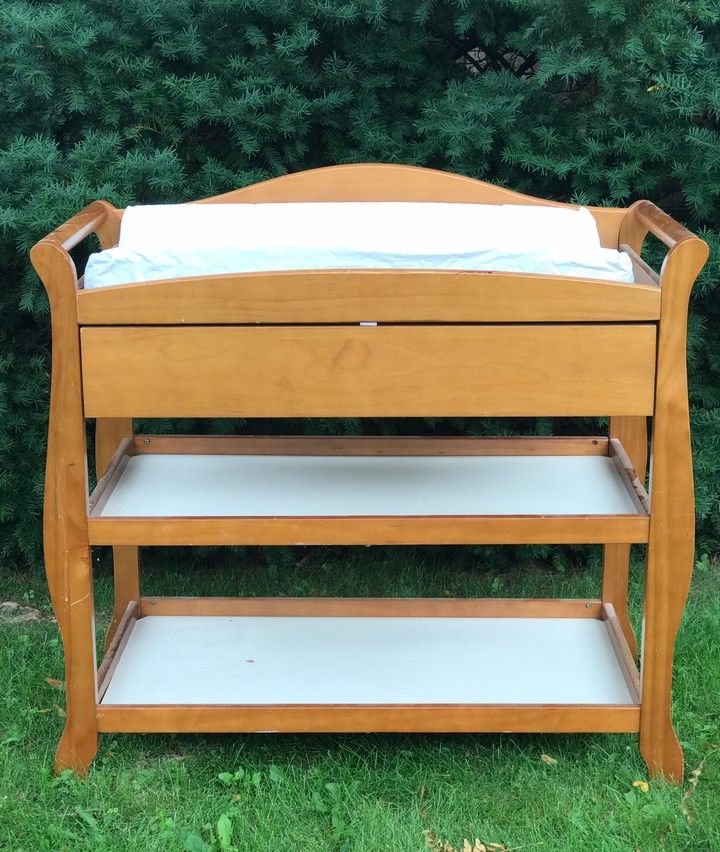 Looking to upgrade your nursery? Stop spending money on expensive changing tables when you can DIY your own and save loads of money while creating something unique and personal. Check out this super easy and quick tutorial on creating a changing table makeover using shelving, molding, and paint. This DIY changing table makeover is SO easy, making it a great beginner DIY project. It features a clean design with plenty of storage to hold books, diapers and other items.
DIY Baby Changing Table Topper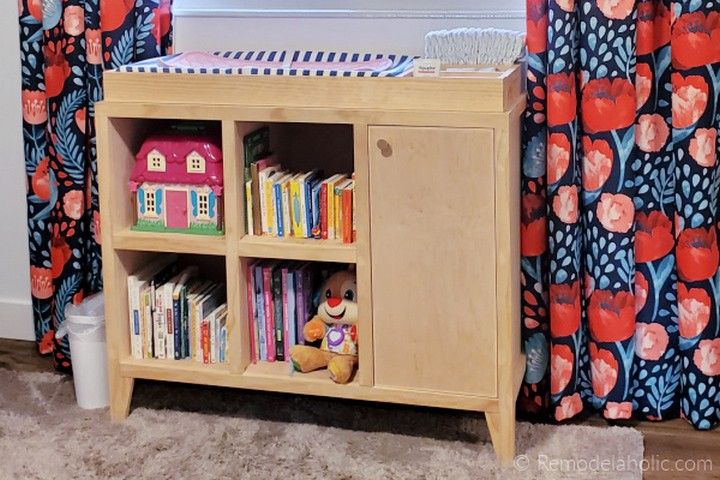 Do you want to decorate your baby's room and add a functional DIY changing table? Here is a great way to make your changing pad topper so you don't have to buy a useless one after a few months. This easy DIY changing table idea will help you save money and still have a helpful product! This post will teach you everything you need to know about making your DIY changing table. It's not an easy task but well worth it!
Simple Changing Table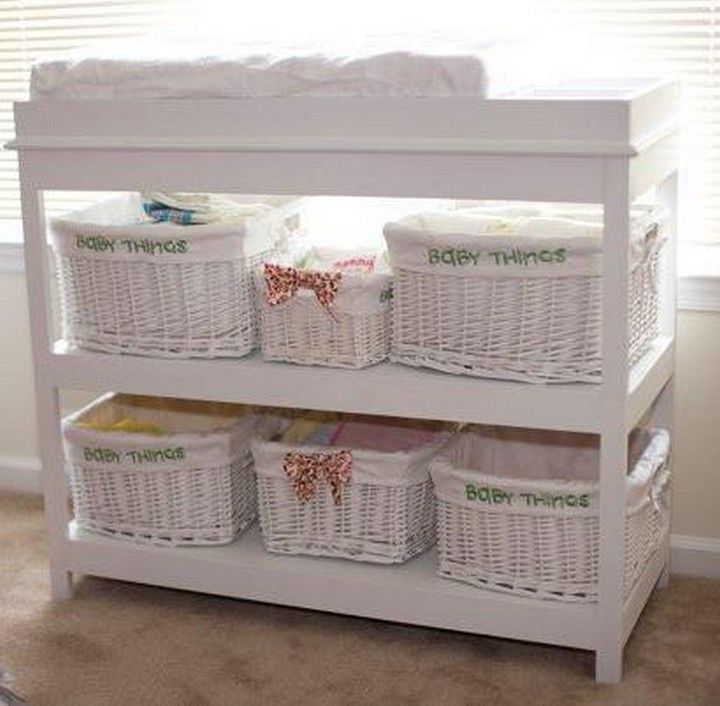 There is no need to splurge on a pricey changing table when you can easily DIY one for much less. Follow this easy tutorial and make your custom-fitted changing table that will fit any room of the house and even be portable if you want it to be! Making a simple DIY changing table is easier than you might think. It is an easy project that can complete in one weekend or less. You should also be okay with using basic carpentry and woodworking tools for this project.
Emmerson's Petite Vintage Nursery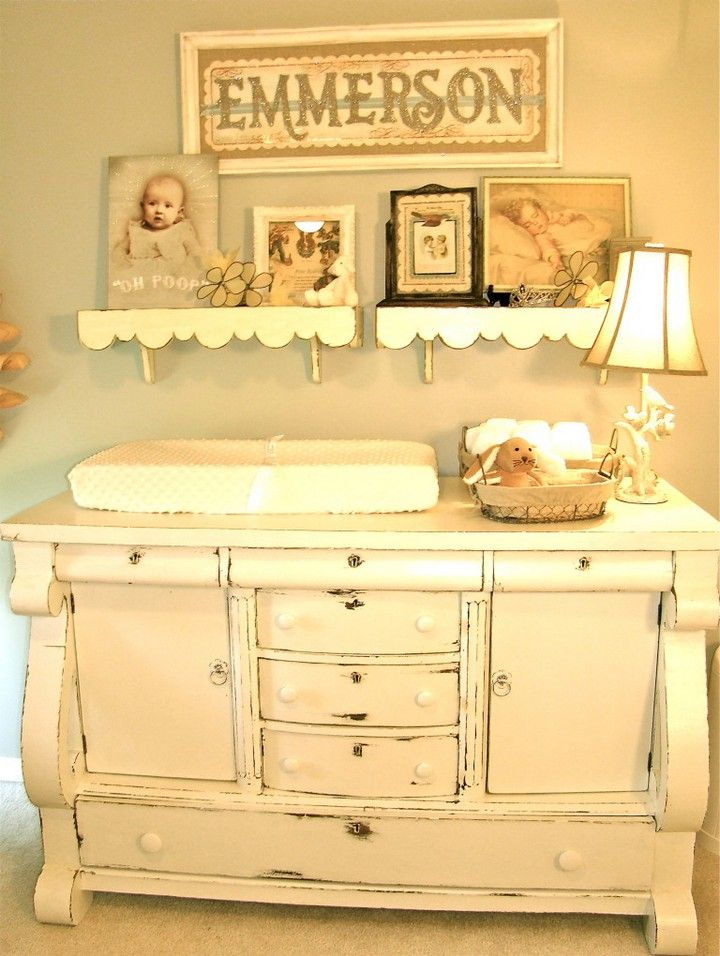 A change table is a staple in any nursery, but it doesn't have to be expensive! Take an ordinary dresser and transform it into a beautiful change table by adding decorative hardware and a felt lining. Homemade DIY changing table ideas can be a great way to ensure that the space is functional and personalized to your style. Here's how to create Vintage Nursery with a budget-friendly idea! This budget-friendly DIY project can be customized to fit any style of nursery.
Harper's Nursery Reveal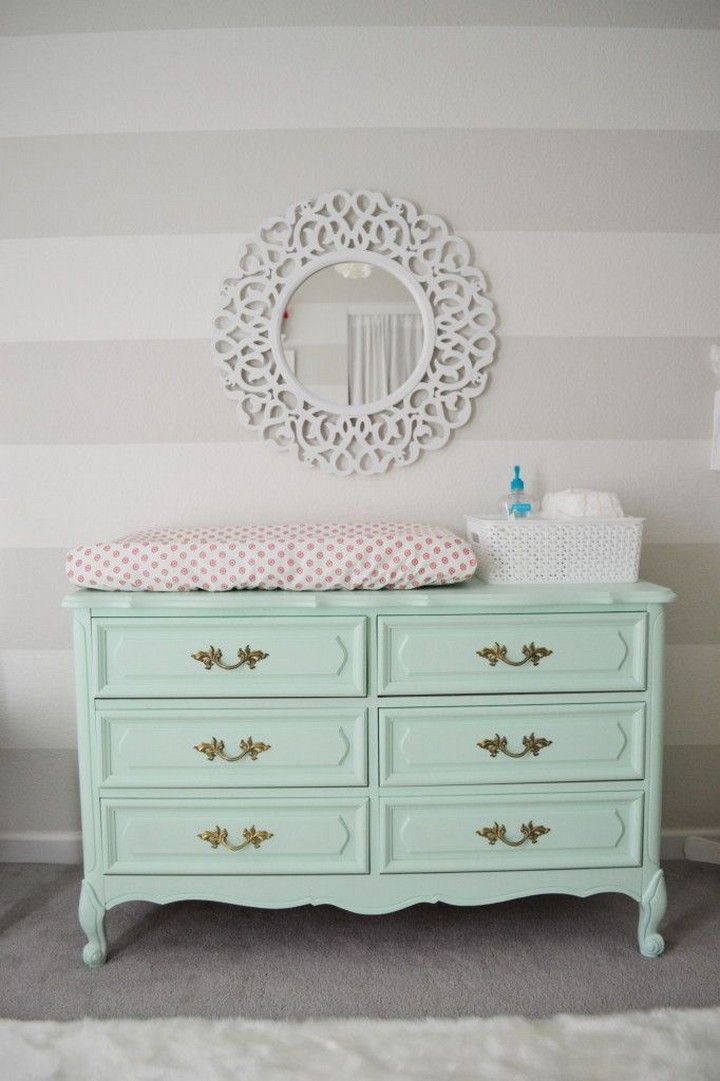 Nursery Reveals are one of the most exciting days for a new parent, but what happens to all those beautiful parts that you've spent hours creating and adding special touches to? Here is an idea of how you can use your decor items differently once the baby arrives. It can be done in just a few steps and will help make your son or daughter feel right at home! With these instructions and supplies, you can make a stunning piece of furniture perfect for your little one's room.
Rustic X DIY Changing Table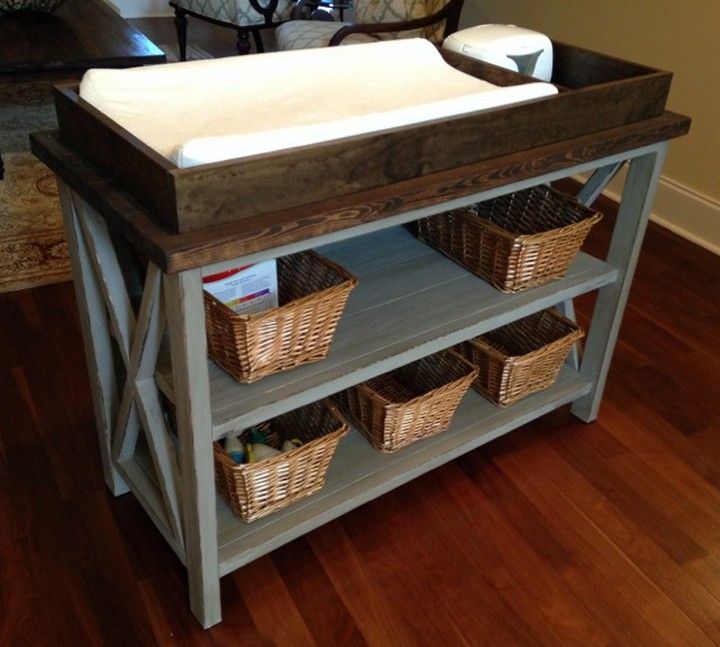 A changing table in the nursery is a must-have. Even though they are standard, choosing a style can be challenging. Luckily, you can use this idea and make your own! Here's everything you need to know to create your Rustic Changing Table. This rustic X DIY changing table idea is an easy and affordable way to give your nursery a new look. It's easy to assemble with its simple construction and old barn wood appeal!
Super Cute and Inexpensive DIY Changing Table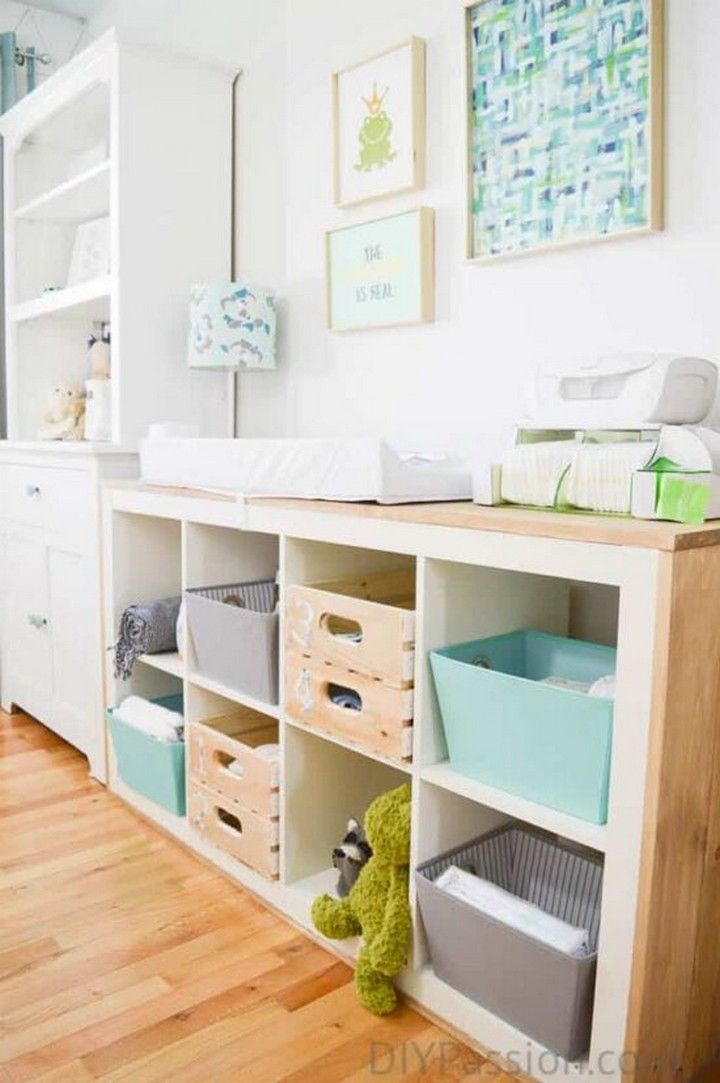 Adding extra charm to your nursery with a DIY changer is simple. Here's a step-by-step guide for turning a regular dresser into an adorable unit that fits neatly into any room corner! Making this affordable and super cute changing table for the nursery is just the thing for you! This changing table turns an ordinary dresser into a functional, stylish one to help keep kids and parents organized! You'll save thousands by going DIY! Download today and build your baby's changing table - it'll look beautiful in any room!
Use A Peg Board Over Changing Table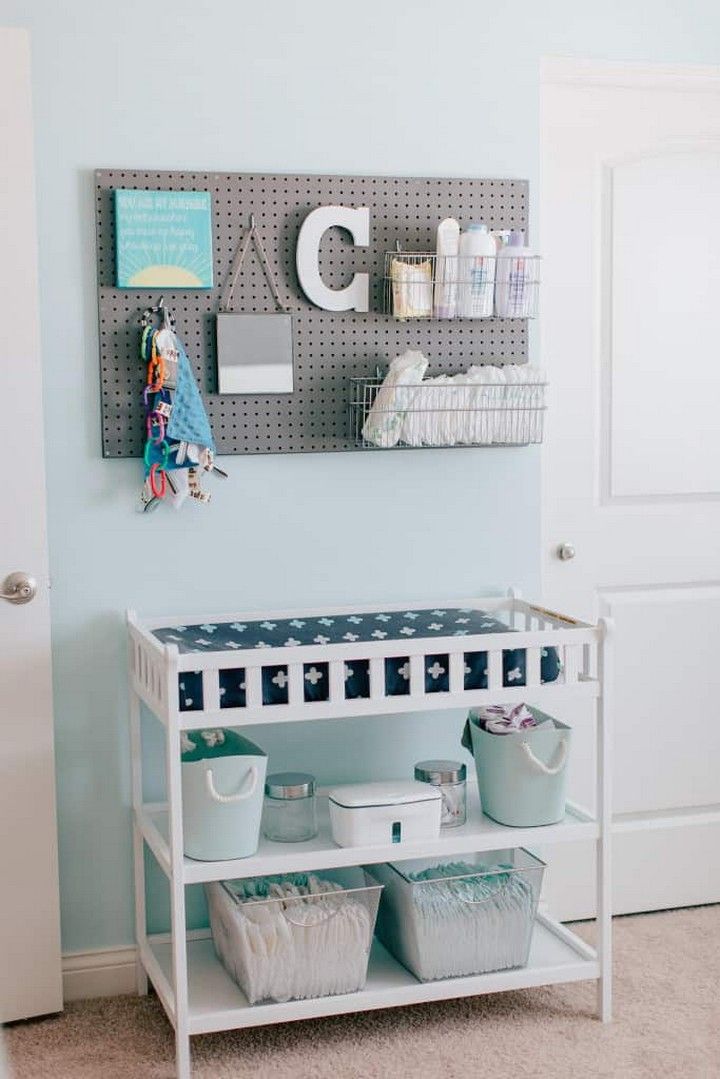 An easy way to add storage to your baby's closet, a DIY pegboard can be used in the toy room, bathroom, or anywhere else you want hanging space. This fun project is simple and affordable. It's such an easy project that you'll get it done in a couple of hours, and it looks just like the picture. The peg board is the perfect hardware piece to hang those precious little outfits and accessories, bibs, toys and everything else involved in baby care, such as diapers, wipes, creams, and so many more.
Modern Nursery DIY Changing Table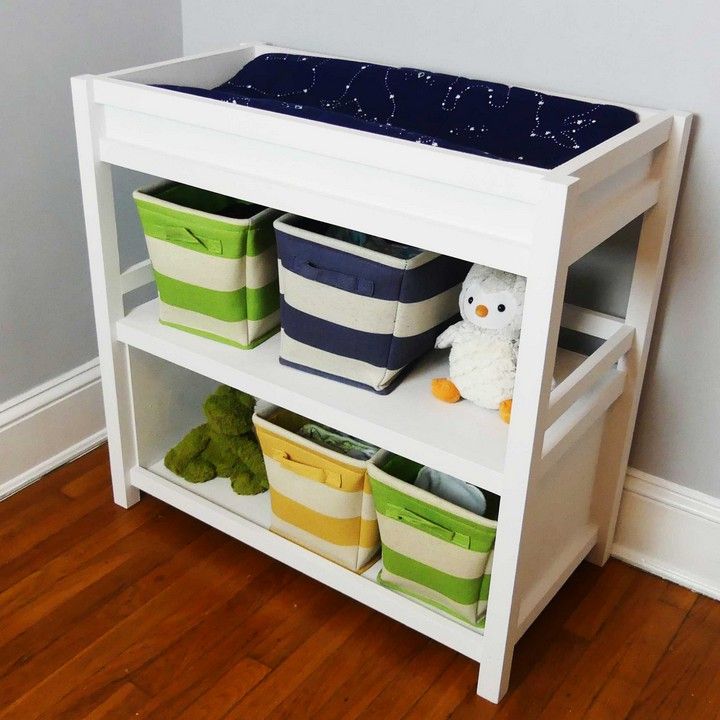 Are you looking for a modern changing table idea? Don't worry; you are in the right place! But first of all, why do you need one? Well, modern nurseries have unique designs with lots of storage and style. In addition to that, they are unique and the best place to put baby stuff and toys. You want a space that keeps everything organized, clean and safe. But you also don't want to spend a lot on something that will be a temporary piece of your home as soon as your kid outgrows it. This is where this DIY Changing Table Idea comes into play! Not only will your baby be happier in their room, but this project is easy enough for any new mom or dad.
Nursery Room Change Table Topper DIY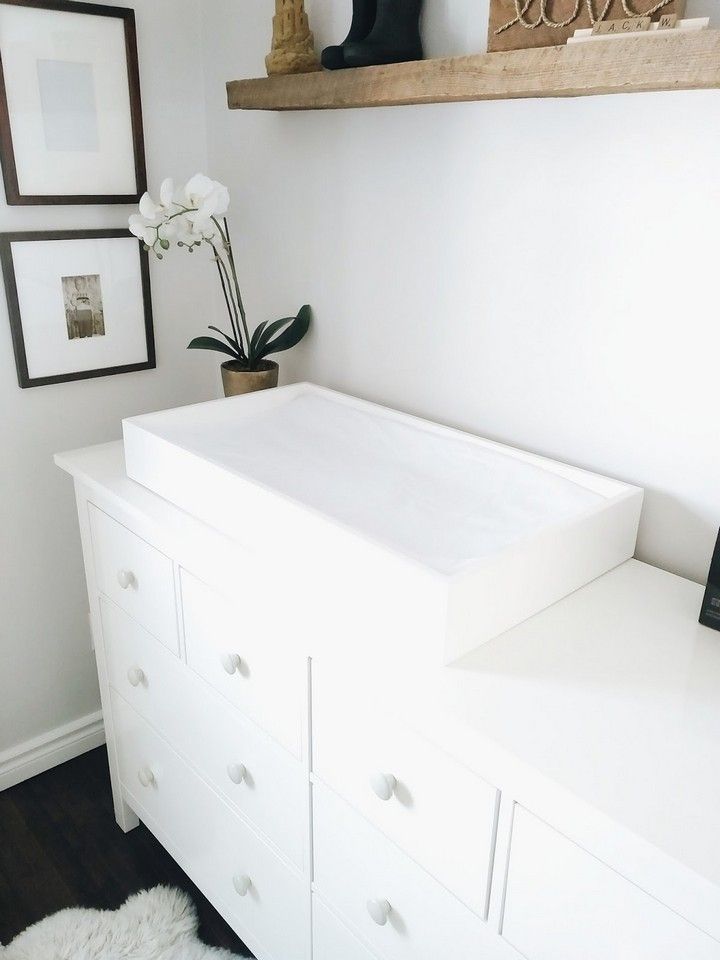 Looking for a change table topper DIY? This is the perfect project for you if you require a simple DIY changing table idea. Instead of buying a large changing table and converting it, you could opt for this more economical choice. This would be perfect for a smaller space without sacrificing style or quality. The topper will add an extra layer of protection between the baby and your wood changes. Oh, and it will also give you more surface area to lay out all your new mommy items.
DIY Baby Change Table Top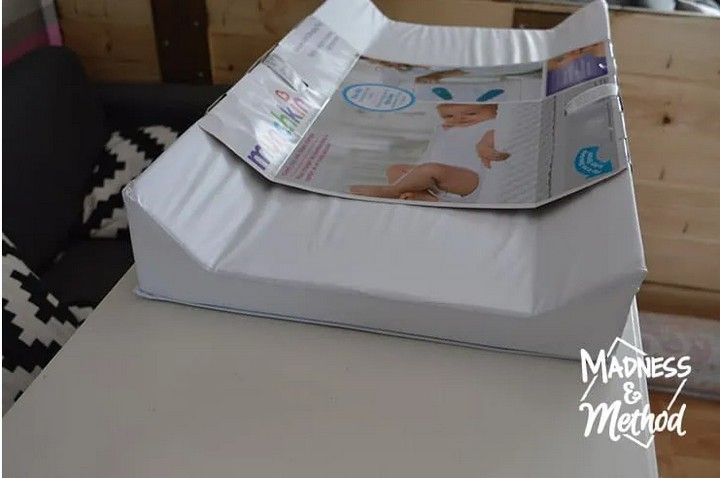 After having a baby, you may realize that your space is limited. You can save on space by eliminating the baby change table top and making it portable. A simple DIY will help you create a baby-changing table that fits your needs and tastes. Create a baby change table with a simple cabinet or desk unit. This can serve as storage space for wipes, creams and maybe even a diaper. Create your wipeable cover using an extra-large changing pad to wrap around the tabletop. And don't forget to make your custom fabric cover for it!