Wire tidies are a great way to keep cords organized, but they can be expensive. When you have a lot of wires to manage, that can add up fast! And if you're the type who likes to DIY whenever possible, consider making your wire holder. There are several ways to go about this, and it doesn't require fancy tools or equipment. Here are 14 great ideas for DIY wire holders. Whether you're looking for a way to corral the mess of cables around your devices or a way to keep your earbuds tangle-free, these ideas will help you manage your wires like a pro.
Cheap And Easy DIY Wire Holder Ideas

Stylish, functional and straightforward to make. These wire holder ideas make it easy to create a storage solution that fits your space and aesthetic. They're a great upcycling project, too — turn old clothespins into a wall-mounted holder for kitchen utensils or repurpose an empty picture frame as a key rack by mounting it on the wall above your entryway console table. Wire holders are easy to make and can be used in many different ways. They are a great addition to your craft storage, but you could also use them around the house as mini organizers that keep your home tidy.
Benefits Of DIY Wire Holder Ideas
There are many benefits of DIY wire holder ideas. These include:
You can choose the design that you want.
Make it with your hands to get a unique, personal item.
It is relatively inexpensive to do this project because you only need simple materials and tools to make it happen.
Easy DIY Cardboard Cable Organizer and Holder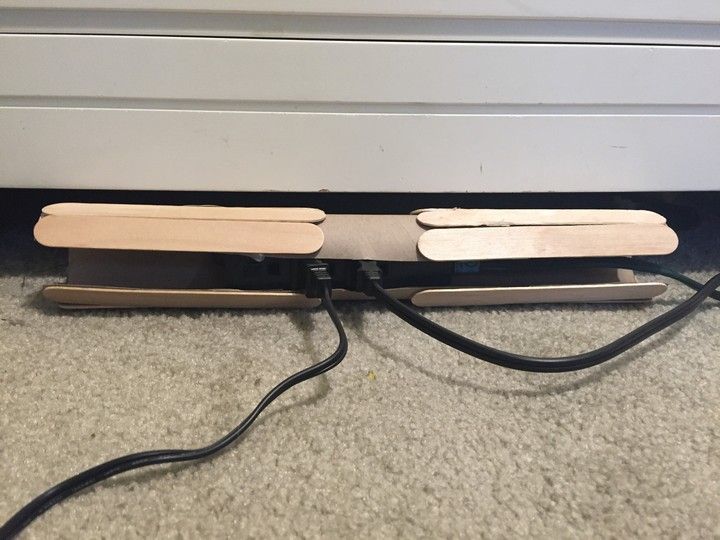 With the Cardboard Cable Organizer and Holder, you can get cable clutter under control. This easy DIY project will keep your cords organized and tangle-free. Make your life easier with this DIY Cable Organizer. Everyone has spent time untangling cables and wires, so make a holder that can conveniently hold all your charging stuff. This can be made from cardboard or plastic sheets, and it is easy to make using a cutter or scissors!
DIY Cord Organizers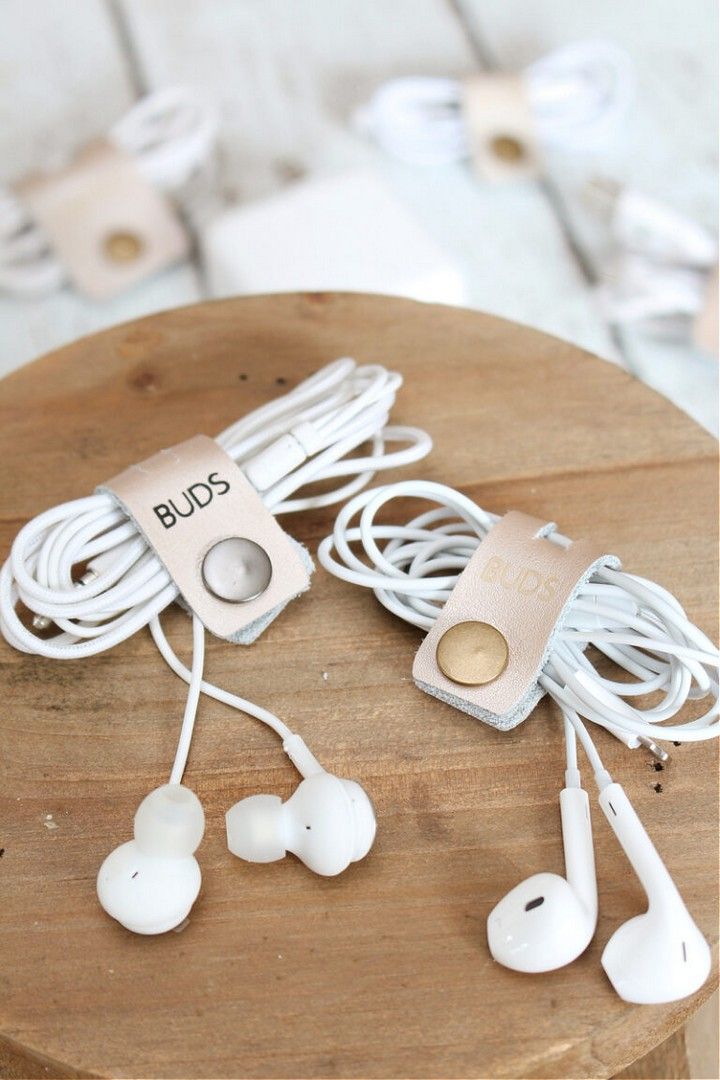 Organize your cords, chargers, and cables with cord organizers. These simple-to-make DIY wire holders could help you declutter your wires and make them look beautiful. Crafted to store and display all your favorite wires, chargers and other accessories, this DIY cord organizer makes it easy to keep your desk free from clutter. The versatile design is flexible enough for any decor and makes an excellent gift for you or that friend who loves organizing things.
Ikea Hack Magnetic Cable Holder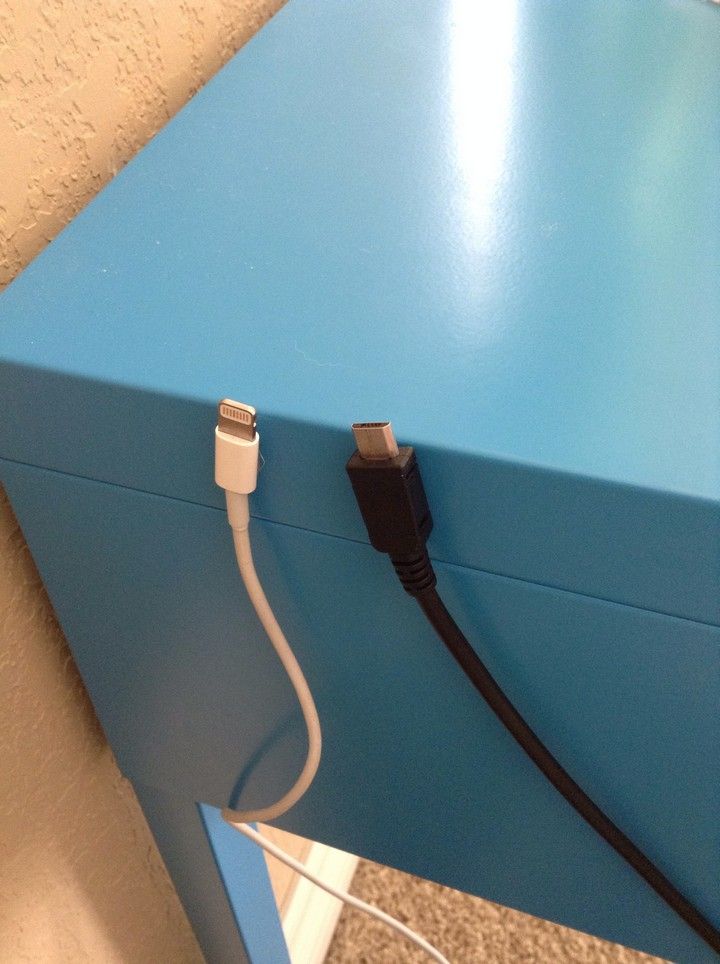 A kid-friendly hack to create a magnetic cable holder. This is a great DIY project, easy enough for anyone to make. This DIY Ikea hack creates a sleek and stylish cable organizer in your home. Featuring standard cabinet hinges that can be used in any room or office, this magnetic cable holder will give you a convenient place to store all of your charging cables so they're always within reach. This DIY Ikea hack will help you keep your desk clean and organized. It is an excellent project for beginner hackers interested in learning about electronics, coding, and hardware hacking.
DIY Desktop Cable Holder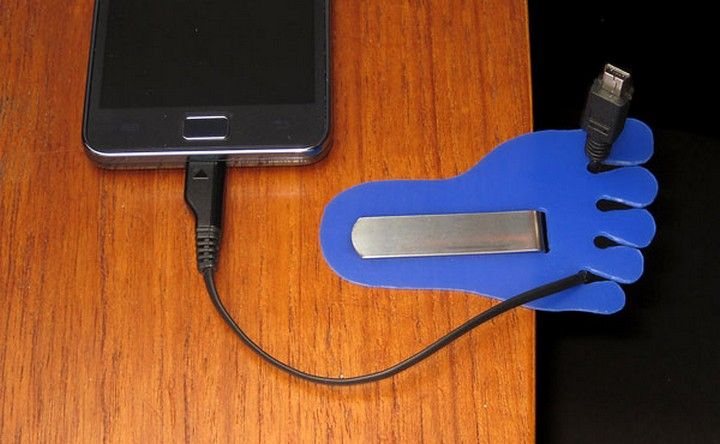 Keep your desk organized with this handmade wire holder. It holds cables and wires while adding a stylish accent to any space. This simple DIY project is a great way to store your cables in style. A clean and minimal desk is a thing of the past, but with this beautiful wire holder, it doesn't have to be. This is a great and easy project you can make with everyday materials. It's an ideal way to organize cables and wires on your desk, nightstand or office.
Ribbon Twist Ties Ordenando Cables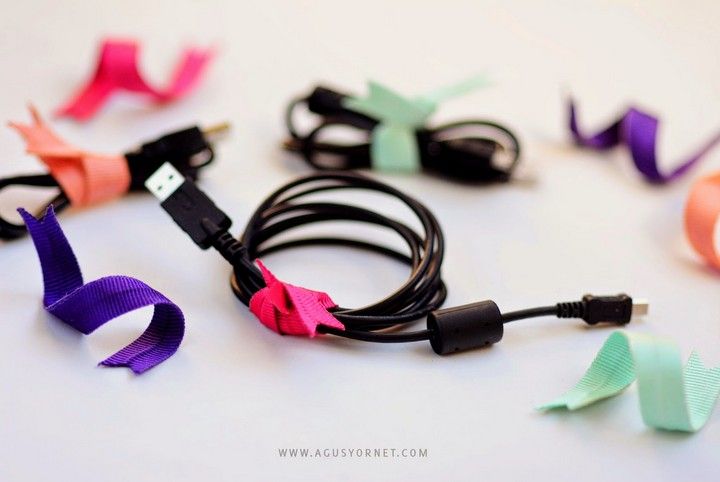 Tired of losing your cords in a tangled mess? Now you can keep them organized with these DIY ribbon twist ties. Simplify your home, office or workshop with this DIY Wire Holder. They're easy to make and can be used anywhere! You may not realize it, but there are hundreds of ways to put together cable ties. This DIY ribbon twist tie will help you wind up the cords and wires without the frustration later. Easy to make, a simple design that works every time.
You can also see: Easy DIY Tie Rack Ideas
Fabric Cable Tidy Cable Roll DIY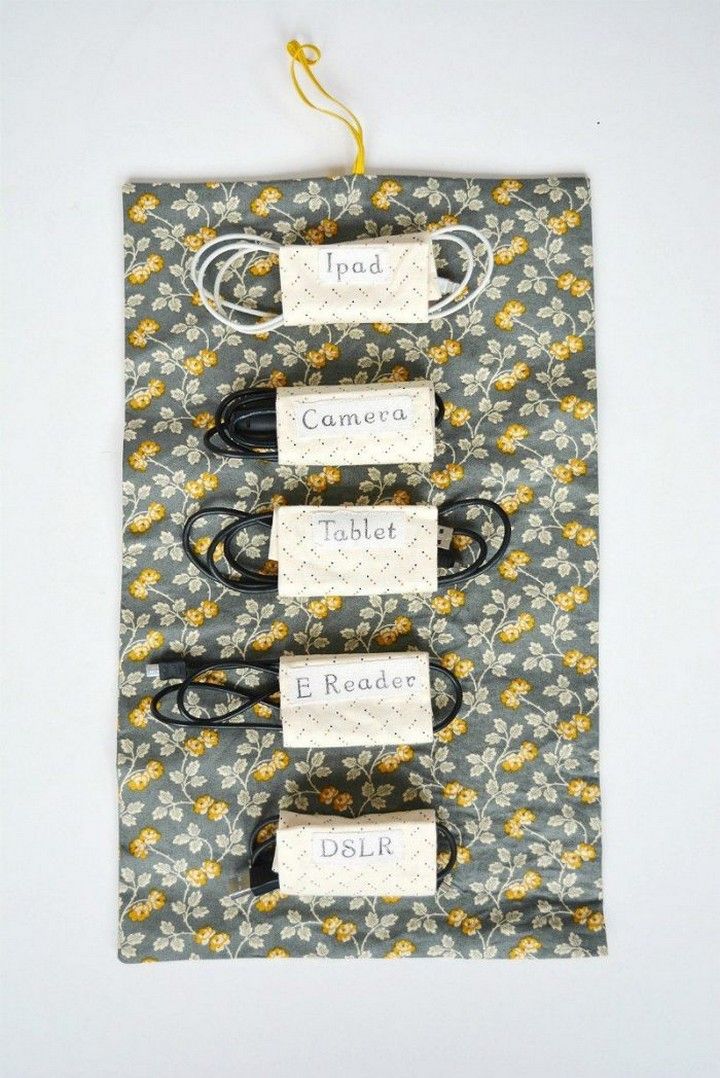 This easy DIY Wire Holder keeps your cables organized and off the floor. Great for desks, tables and countertops. Turn your home into a more organized and tidy place with this DIY Wire Holder. Made for easy storage of cables, cords, and wires so you can keep all those extra wires out of the way. Keep the cords and cables on your desk neat and orderly with a DIY Fabric Cable Tidy. You'll only need a couple of primary materials plus a few minutes of your time to create this clever cable organizer.
How To Organize Your Cords And Cables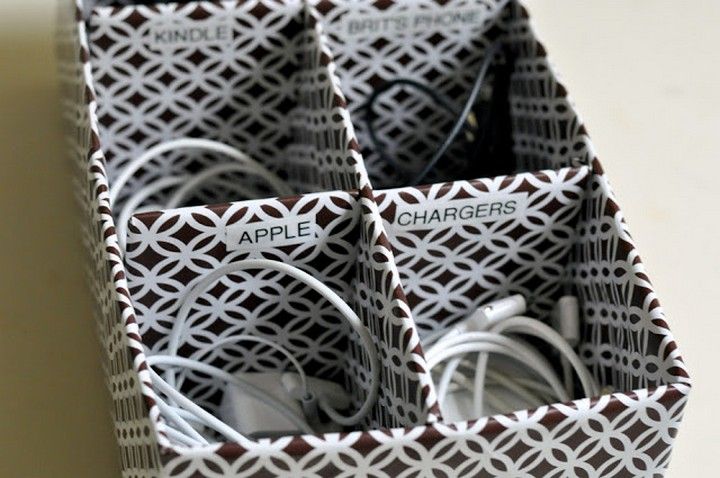 Discover how to organize your cords and cables and manage the mess that can come with them. This DIY Wire Holder is the perfect solution for dorm rooms, offices, and more – any place you need some tech organization. With this DIY project, you'll have a neat space for all your electronics! Use this easy DIY cable organizer to organize your home office computer, phone and lighting cables. It can hold multiple cords and wires, making it easier to manage your clutter around the house. You'll never have a wire on the floor again!
DIY Fabric Cord Holder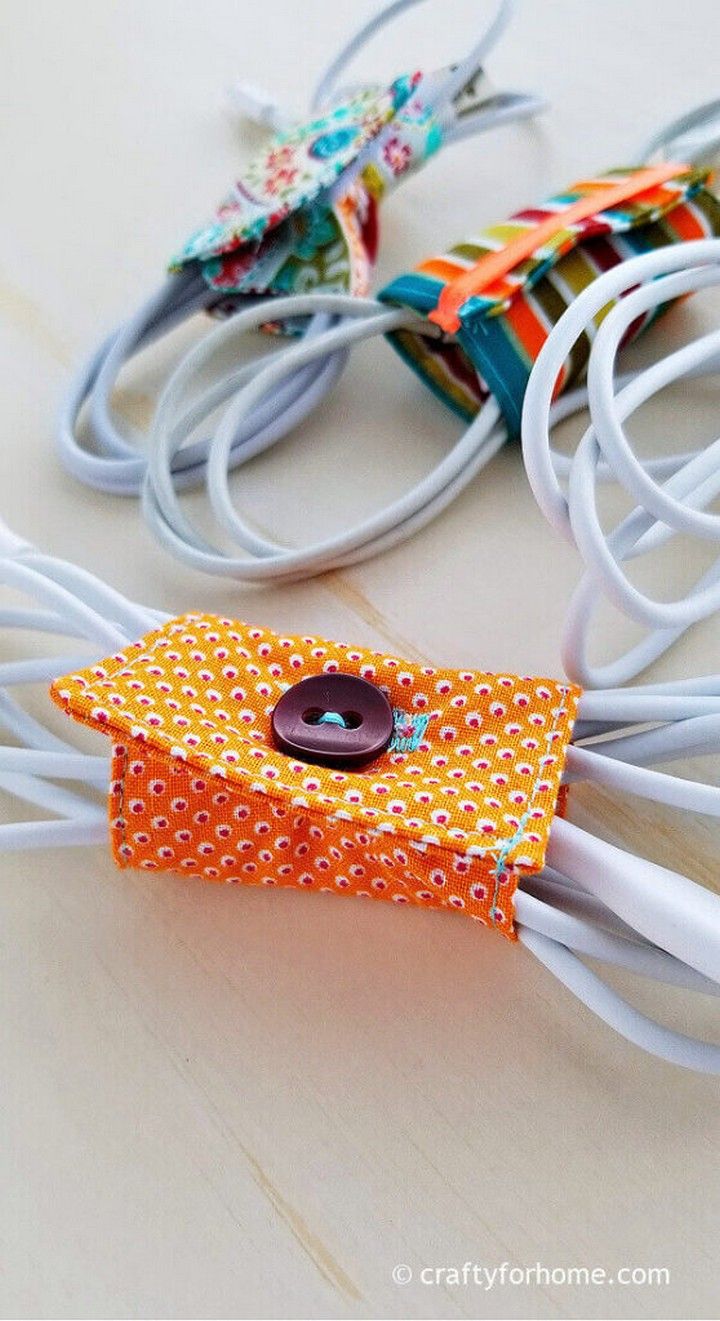 Get your cords organized with this DIY Fabric Cord Holder. You'll make it in no time and can use it for many things around your house, from the kids' rooms to the kitchen. And when you're done, you'll be able to start over again with a brand new fabric! Functional, simple and chic, this fabric cord holder is a must-have for your desk. It will keep your cords organized, so they don't get tangled and hold your phone, tablet charger or whatever you need close by and at easy reach.
DIY Cord Organizer The Cheapest Way Possible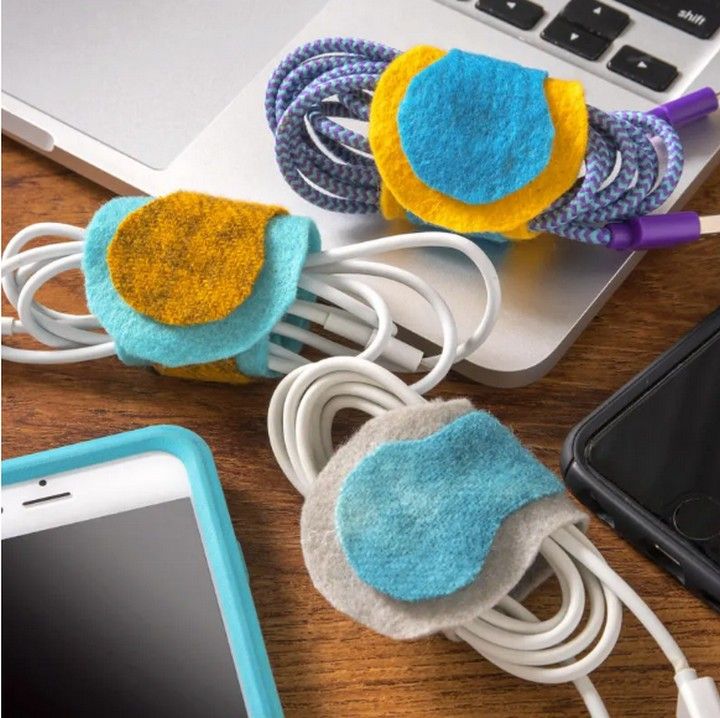 Love the look of rope and twine organizers, but hate the cost. Here's a homemade alternative that's super easy to make. Wire holders are so quick to put together and make a great gift (not to mention they trick people into helping clear out some of their clutter). Stay organized with this DIY cord organizer. Cut the strips of cardboard, wrap them around the cords to secure, then tape the ends down to secure. This is a great way to organize all your cords in one place.
Cable Clip From Tubing
Save money and get organized with this DIY cable clip project. When you need to keep power cords coiled and untangled, look no further than a piece of tubing. All you need is simple hand tools to cut the tubing, fold it into shape and screw in a few bolts. Make your cable holders out of plumbing tubing and attach them to the wall or any other surface. This project is surprisingly simple, durable and beautiful.
Cable Organizer Monster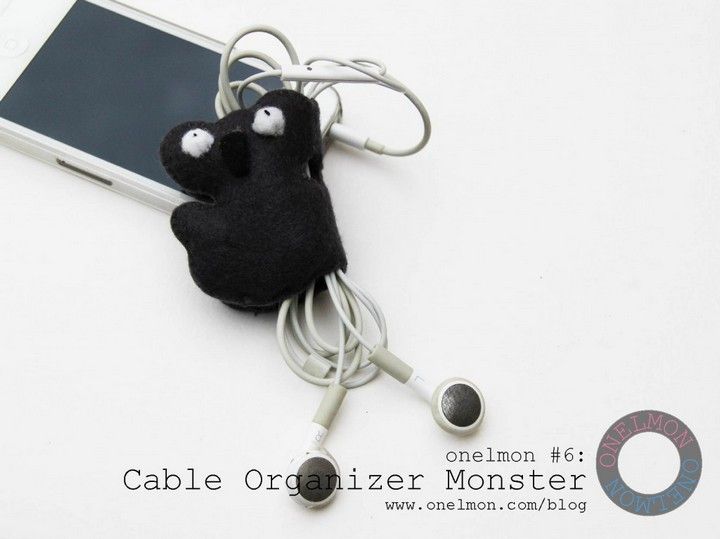 If you have a lot of cables, it can be a challenge to stay organized. This DIY Cable Organizer Monster is easy to make and fun too! The basic idea is to wrap your wire around itself, creating a monster shape that looks like it has many arms. Just keep wrapping and taping until it's secure. This DIY project will make your life easier! It's so easy - all you need are some nails, cable ties and a nail file. Keep cluttered cables out of sight and organized in one area with this easy-to-make DIY organizer.
Color Coded Cable Ties And Labels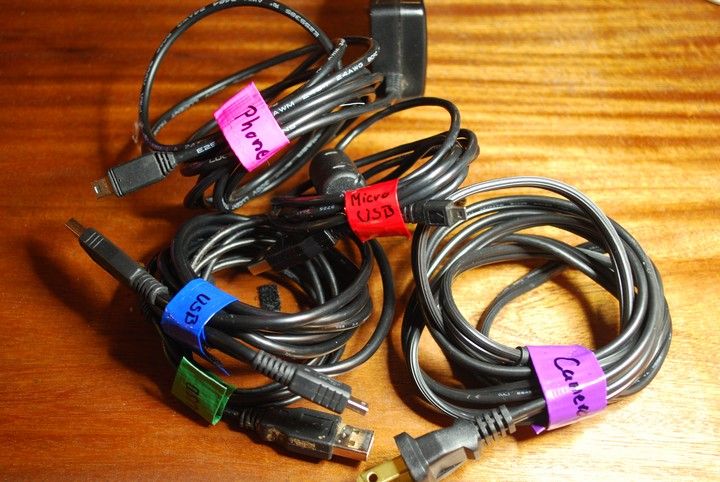 Keep your cables organized with this easy-to-use DIY wire holder. Pick your favorite colors and labels, then start organizing! This DIY cable ties and labels kit will make organizing your wires a breeze! A creative way to improve the look of your home or business, these colorful wire holders can be used for everything from cords and cables to organizing shoes in closets, paper clips on office desks, and more. Free up some space at home or in the office with these easy-to-use kit that uses unique color coding to create instant order.
Cord Minder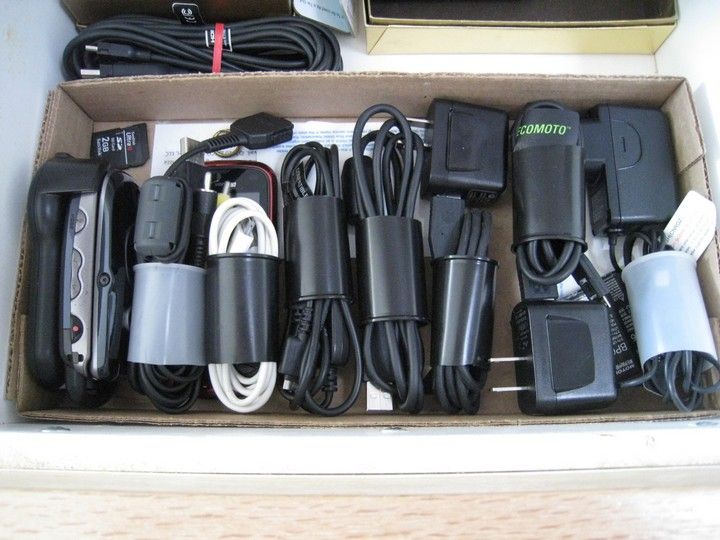 The Cord Minder is a DIY way to keep your cords, cables and wires under control. It's fast and easy to make, and all you need is a little bit of super glue. This can be used to tidy up cables in your home office or create attractive furniture accents with bulkier cords like extensions or extra cables. This Cord Minder is an easy way to keep your cords neat and organized. Use it as a spool holder, paper clip holder or cord organizer! The possibilities are endless!
DIY Cord Rack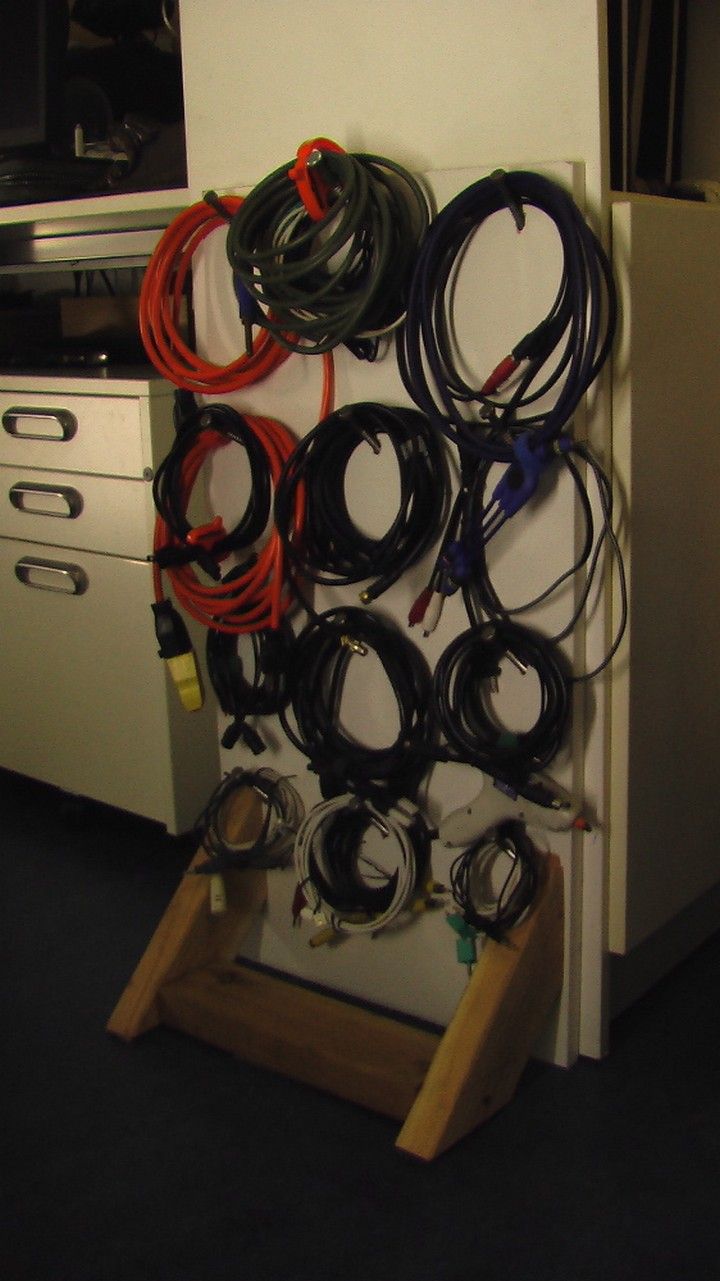 This cord rack is a great way to organize your workspace and better use your space. It's easy to set up; the best part is that you can use any shelf or board that works in your space. Make your cord rack with this simple DIY. Keep your cables organized and tangle-free. Tangled cords, no more searching for the right cord! This super simple DIY Cord Holder can be made in minutes with materials you already have around the house. Keep your tools and cords organized in one convenient place!