DIY Student Desk ideas are the best! They're a chance to build something with your own hands, and they can be a great way to create a space that's your own. With all the different materials out there and the seemingly endless combinations you can use, it might feel like there aren't limits to what you can do, but we've found plenty of projects still have room for innovation. If you're looking for a new project, here are 11 DIY student desk ideas that you'll love best.
DIY Student Desk Ideas For Everywhere

Having a desk in your room is so helpful for many reasons: you can use it to spread out and work on projects, keep it organized with caddies, and even use it as a place to display your favorite photos or knick-knacks. But the options for desks are far more complex than "You want a desk that looks nice." Having a space to study is even more crucial if you're in college or university. A practical and functional desk is an essential aspect of student life, so here are some DIY Student Desk ideas to help you make your own.
Benefits of DIY Student Desk Ideas
The DIY student desk ideas are a great way of saving money. These DIY student desk ideas are made using scrap wood and other materials. The main benefit of this is that you can make the furniture according to your liking. In addition, it also helps in making your room look beautiful.
There are many benefits of doing DIY projects at home. These include:
One can save money on buying furniture.
It helps in learning new skills.
It keeps you busy and prevents boredom.
You get to do something creative.
DIY Desk with Drawers
If you are a student on a budget looking to create your desk at home, this simple tutorial is just for you. Make a DIY Student Desk with Drawers without spending a fortune. All you need are some essential tools and lumber! You can make this desk in three hours, but if you're more experienced and have better equipment, it may take you less time. It's seriously stylish but still a breeze to make. And it has drawers! You can store your keys and your wallet in them or whatever else you need to be close at hand.
How to Build an Easy DIY Desk for $40
Check out this excellent DIY student desk with bookshelves at the bottom for desk plans. This simple project takes less than 2 hours to complete, and it's not too expensive since it mainly involves essential tools and lumber. This build is straightforward and can be done for around $40! You can build this desk at home to save money or use it as an in-class project in your workshop or shop class. Let's get started!
DIY Simple Modern Style Desk
This is a simple modern-style desk that you can build with your hands. This DIY project is an ideal solution for students, faculty members and many other applications. All the tools required for this project are easy to find, so you don't have to spend too much time or money on them. This project requires basic knowledge of using the power tools, so watch the video before starting it. Follow the step-by-step tutorial and see how easy it is to make this project home.
DIY $20 Student Desk
This is the perfect project if you're looking for a cheap and straightforward DIY desk! You can build it yourself by following the step-by-step tutorial video. Easy to make, this DIY Student Desk is an excellent project for students or folks who like to tinker around in their garage — and are looking for a solid desk that works well in small spaces. This student desk is ideal for those looking to build a workspace at an affordable price.
Plywood Student Desk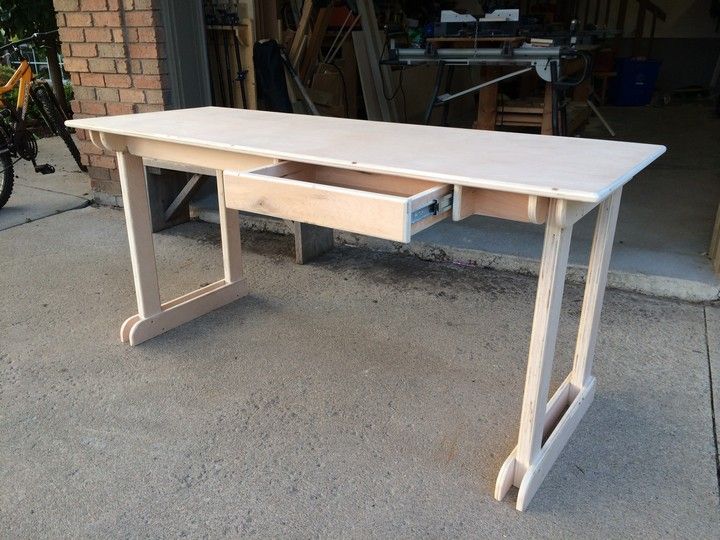 A simple DIY project that makes an entire room more functional, spacious and cozy is to build a student desk. DIY your desk from 2x4s, plywood and bolt-together construction with step-by-step instructions. Tools you'll need include a cordless drill and impact driver. This DIY plywood student desk can be made in a day and will transform any area into a place where studying and working become fun. Make this DIY Student Desk big enough for two students to share. This project is perfect if you want a desk for your home office or a small workspace.
You can also see: DIY Roll Top Desk Ideas And DIY Executive Desk Ideas 
DIY Wood Desk Building Tutorial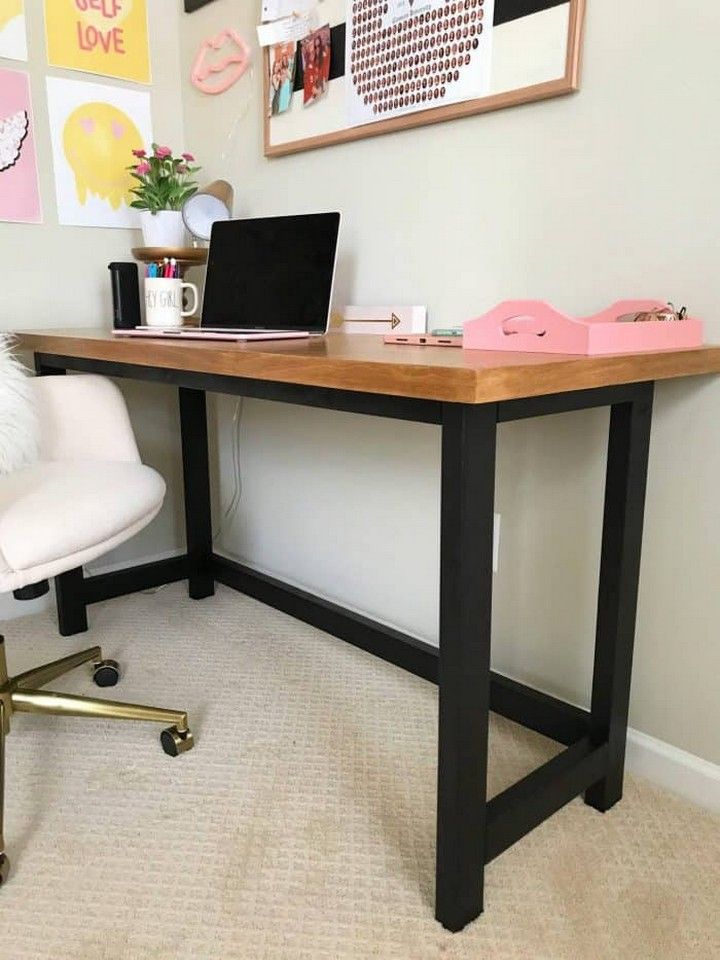 Learn how to build your student desk; this DIY project is perfect for those who enjoy working with their hands and creating a project. With step-by-step instructions, you can easily create an attractive piece of furniture that will last you years. This excellent beginner project can be completed with only essential tools. It's not too tricky if you have the right tools; you can save tons of money, build what you want and customize it however your imagination wants.
DIY Kids Table With Storage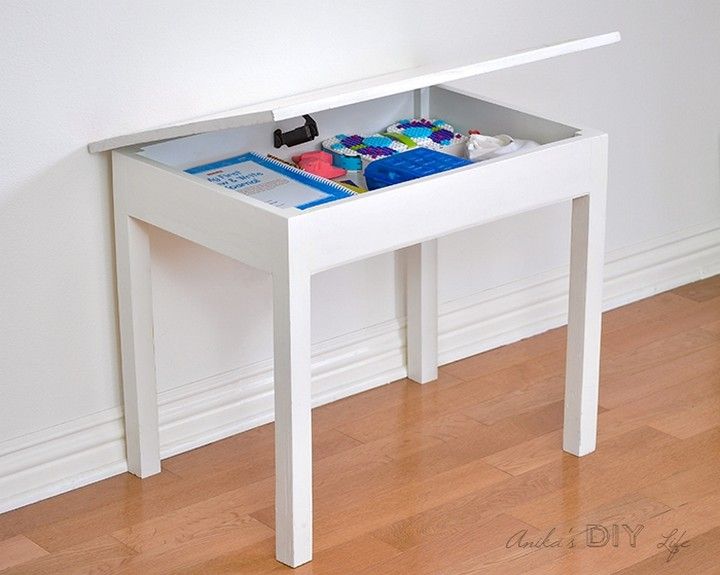 Kids' furniture that's both fun and practical. It's important to children that their things are displayed in an easy-to-reach way while in their rooms, but not so much that they can't ensure everything is where it belongs when they aren't home. Watch these easy-to-follow instructions on how to build your own kid's table with storage in a day! A DIY Kids Table With Storage is also straightforward to build—you only need essential tools, saws (and shears), drills, wood glue and screws, plus a few more items already in your pantry."
Old Fashioned Student Desk With A Modern Twist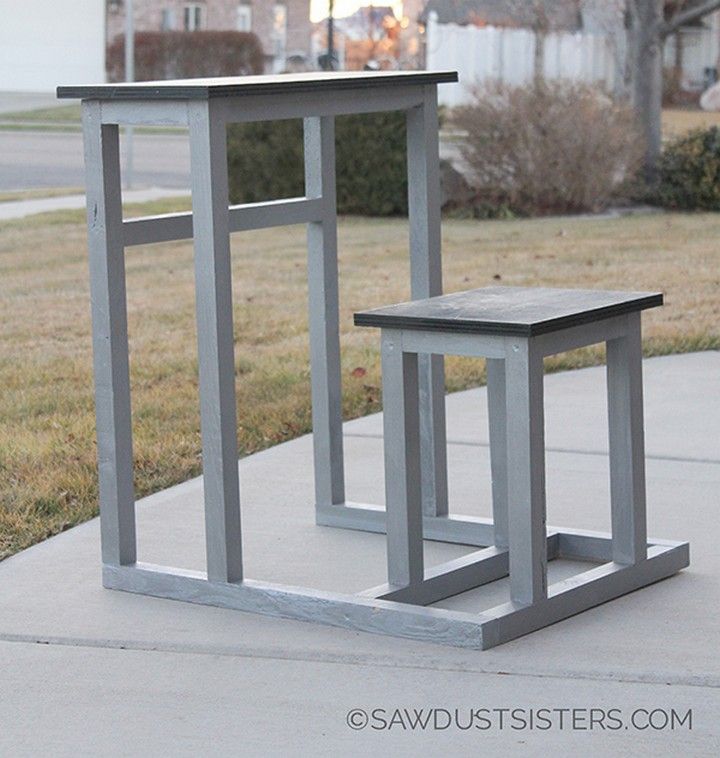 Are you looking for a simple way to create a DIY student desk that is modern, inexpensive and easy to build? If so, then this tutorial is for you! In this tutorial, discover how to build a DIY student desk that has a modern twist. It shows you how to make a DIY student desk from scratch. Also, the materials and tools needed, step-by-step instructions on how to cut the wood, what to do when the wood splits, and how to finish it off with an excellent coat of varnish.
DIY Floating Student Desk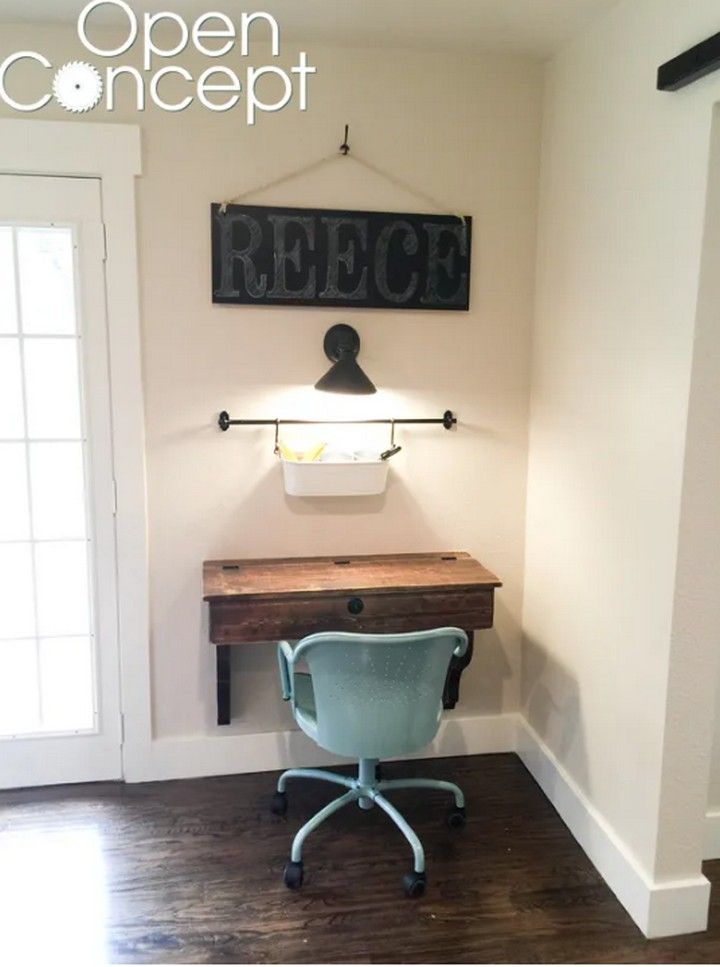 Students need desk space for their books, papers and other learning tools. You can give them that commercial look with blackboards attached to the wall so that they can brainstorm ideas or write down lessons or essential information they need to remember. This post will give detailed instructions on building a DIY floating student desk. These instructions are easy to follow so that anyone can do them. This DIY Student Desk is easy to build, offers extra book space, and looks sleek in any classroom or kid's room.
You can also see: DIY Murphy Desk Plans
DIY Fold Away Desk From 2x4s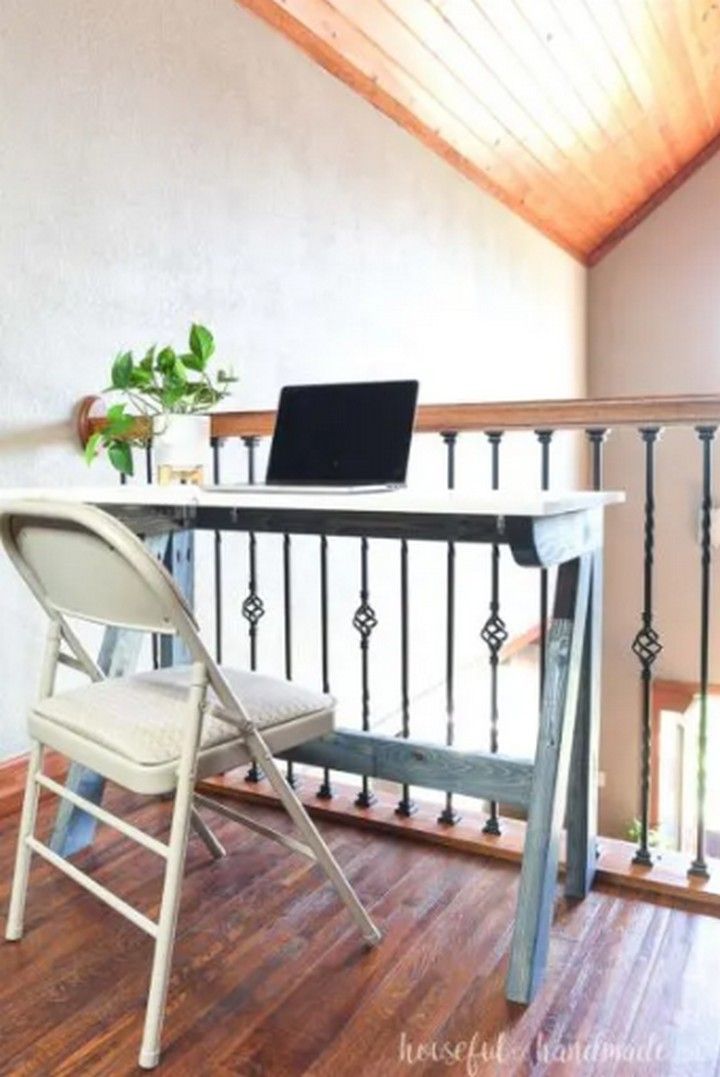 If you want something more sturdy and stable, this homemade fold-away desk plan is a simple, inexpensive solution that takes only a few hours to build. Space can become an issue in a student dorm room or small apartment. A desk that folds away when not in use is perfect for making the most of the available space. Build this simple DIY desk from 2x4s and a couple of hinges to create your own! Save room by storing it in the corner of the room when not in use!
You can also see: DIY Corner Desk Ideas
DIY Student Desk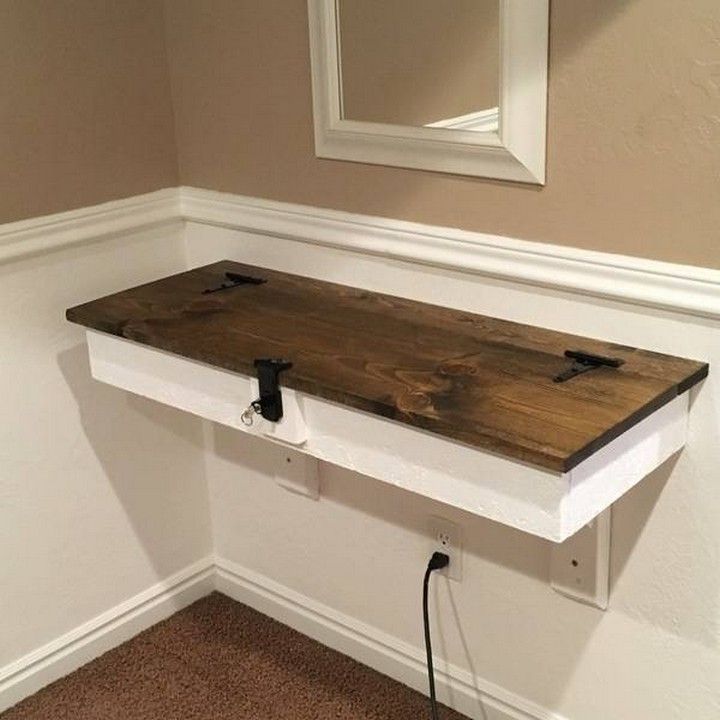 A student desk is an integral part of a student's life. It is a place stuffed with books and pens, where they have to sit down to defeat the stress while studying. But if you're worried about where to put everything when not in use, then this DIY student desk can be your solution! This article shows you how to build a beautiful desk for students! It features a floating design to create space and organize all of their things, plus it has a drawer to keep everything they need nearby.