You can save money by making your server rack. Picking the perfect server rack can be challenging, especially if you are on a budget. However, several DIY options can help you create a working server rack with very little in your pocket. In this article, you will discover 13 DIY server rack plans that use cheap materials and simple tools so that you can build one for your house or business. These DIY servers will help keep your computer secure in a small space while offering reliable performance. These plans work great for people who need to save money when building their racks and use vertical space efficiently.
Easy DIY Server Rack Ideas

If you're thinking about building your server rack, you're probably feeling pretty overwhelmed: Where to start? What do I need? What do I need to know? There are a lot of guides out there telling you what to build and how to build it. Still, if you're trying to put together your design with little knowledge about servers, racks and related hardware, there haven't been many resources showing you how things are put together. Until now! We have 13 DIY server rack plans that go over the basics of each type of server rack, the parts you need to build them and instructions on how they should be assembled.
Benefits Of DIY Server Rack Plans
There are many benefits to doing this, including the following:
Lower Costs:

 You can save a lot of money by building your server rack. The materials used are simple, and if you have access to tools and equipment, there is no reason why you should not be able to build one for yourself.
Easy To Build: Building a server rack is not difficult, even for those who have never done anything like this. If you have the right plans for your project, it should be easy to put everything together and get it working properly as soon as possible.

More Flexibility:

 If you have decided that you would like to make changes or upgrades later on down the line, it will be much easier if you do it yourself rather than having someone else come in and do it for you.
DIY 6U Wooden Network Cabinet Build
Want to build a server rack or cabinet for your home but need more space for a full-sized rack? This DIY server rack plan will teach you how to design and build a mid-size rack. This simple, functional DIY network rack will allow you to organize your cables and equipment neatly. Made of 2x2 pine with a simple dowel joint, this rack is easy to assemble and mount in various locations. Using essential tools and materials, you can make your router rack to keep all your networking equipment in one place.
DIY Server Rack
This video illustrates a simple frame construction for a rack that can support 4U server systems. This DIY Server Rack Plan saves you time and hassle by providing detailed drawings of all parts, material lists and step-by-step instructions. Make a server rack that fits your needs, save money, and have fun building it. The wood is birch, and the finish is polyurethane on both sides for moisture protection. Most hardware components can be found at any home improvement store, and the tools required are minimal.
DIY Home Rack Build
The DIY Server Rack Plan is an excellent project for the DIYer that wants to build their server rack. You can customize this plan based on your needs. This plan is designed to make building easy, even if you need to become more familiar with woodworking or metalworking. The included video will show you how to build your server rack at home and provide tips to avoid common problems like dents or twists in metal sheeting.
You can also see: DIY Server Rack Ideas
Built a Home Server Rack
If you want to build your server rack, you're in the right place. This DIY server rack plan will help you build a sturdy tower rack that stores, organises, and protects your valuable hardware components. This DIY Server Rack Plan is easy to follow and takes you through building your custom server rack. Great for home use, small business office, or just a hobbyist! You can also use this rack plan to build a server cabinet, office desk, or home entertainment centre.
DIY Server Cabinet Using Ikea Parts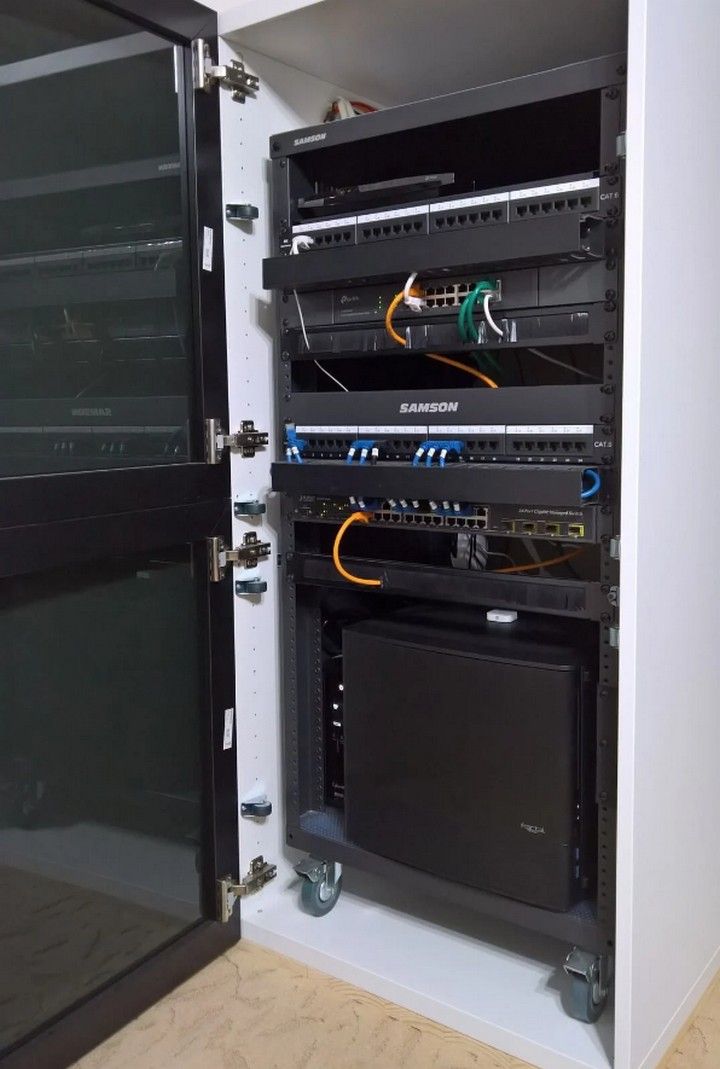 This DIY server rack plan will help you create an elegant and functional storage solution to house your equipment. The plan uses one STUVA shelf frame and one BESTÅ frame from IKEA, with GLASSVIK doors. Soft close hinges for the glass doors are available on Amazon and make for a sleek finish. The finished result is simple to assemble and strong enough to stand up to years of regular use. The finished result is a professional-looking cabinet perfect for storing, housing and cooling your servers.
DIY Server Rack Plan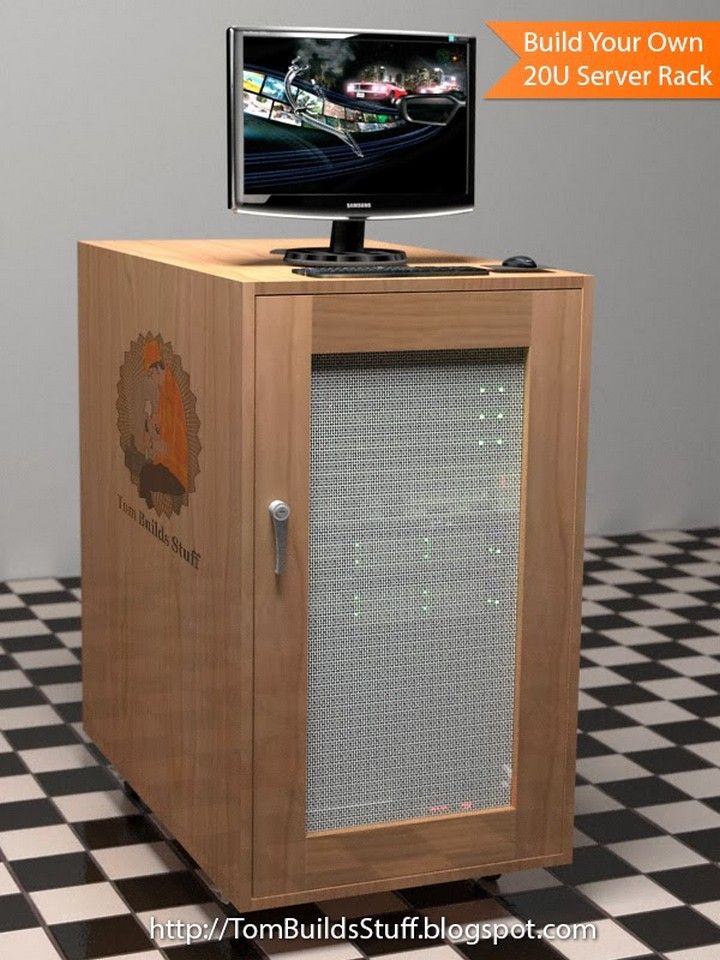 A server rack is a must for creating a home data centre. A DIY server rack allows you to save money by building your own and ensures that it fits your space perfectly, which can be more challenging than it seems. This design allows flexibility in terms of how much equipment you want to fit and is simple enough that even inexperienced woodworkers should be fine with completing the project. In addition, it includes dimensions so that you can easily find materials and supplies near you.
Upgrading My Homelab Filling The Rack
Upgrading Homelab is a project that goes hand-in-hand with filling the rack. You can set up a dedicated space to house all of your equipment to save money and have more room in your home lab. The first step is to pick out an attractive server rack that fits your needs. Whether it's a home server or office workstation, you can build for reliability and strength. The great thing about this design is that it's not bulky, so you can easily hack it with other servers that need to be placed on the desk.
DIY Server Rack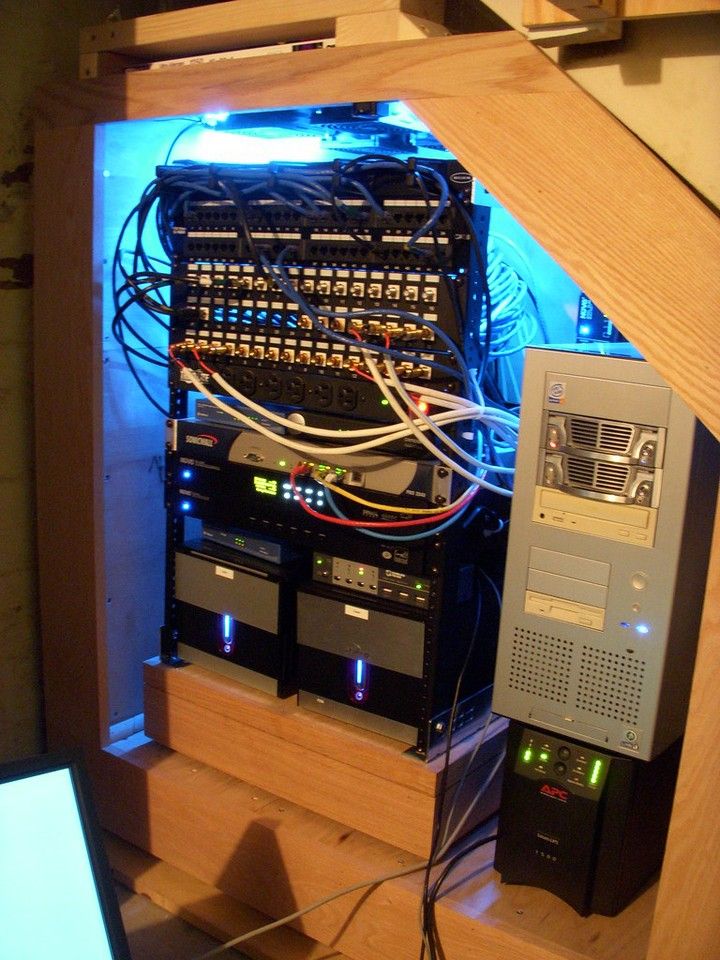 This guide on building a DIY server rack is designed to help you create an enclosure frame for your server, allowing you to quickly and efficiently customize the interior space. This tutorial will show you how to make a DIY Server Rack. You can use simple 2x4s to build an enclosure frame that is sturdy enough for your server. This rack is entirely customizable, and you can extend it to any length or width to have enough space for your server. Also, these materials are not expensive, so they should be relatively inexpensive.
DIY Network Rack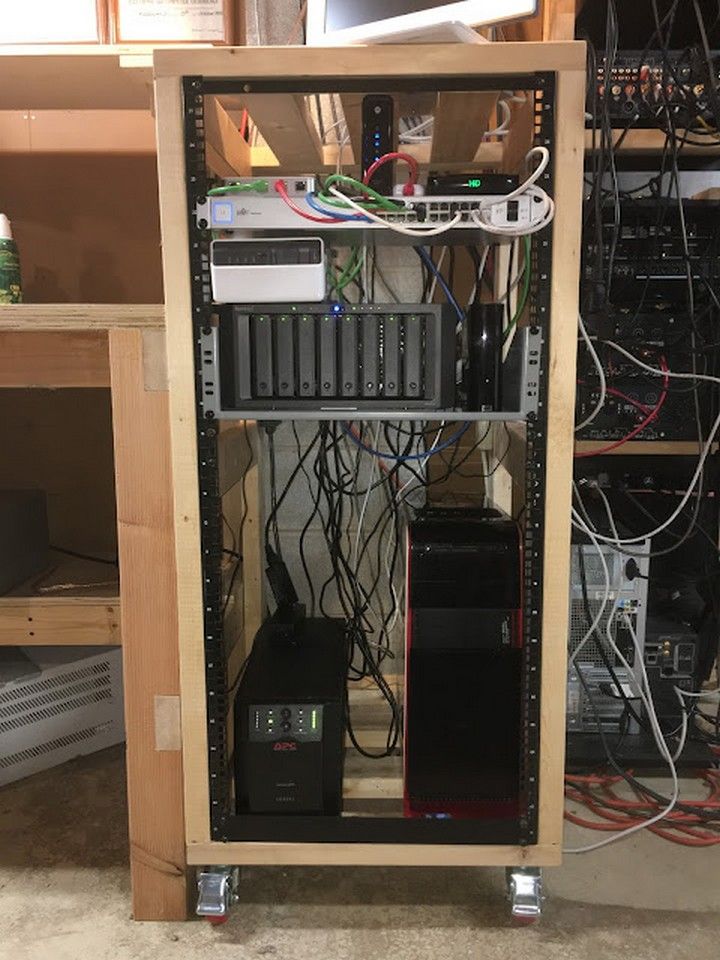 The server rack is excellent for showing off beautiful hardware and networked items. The design of this rack is simple and durable, making it perfect for any home or small business. This DIY Network rack is designed to hold a variety of computer components and accessories. Housed in a 19-inch wide by 24-inch deep, high-density plastic rack cabinet with a sliding rear door, this rugged yet stylish black cabinet is ideal for accommodating networking equipment, audio/video components and other electronics.
How To build a 19-Server Rack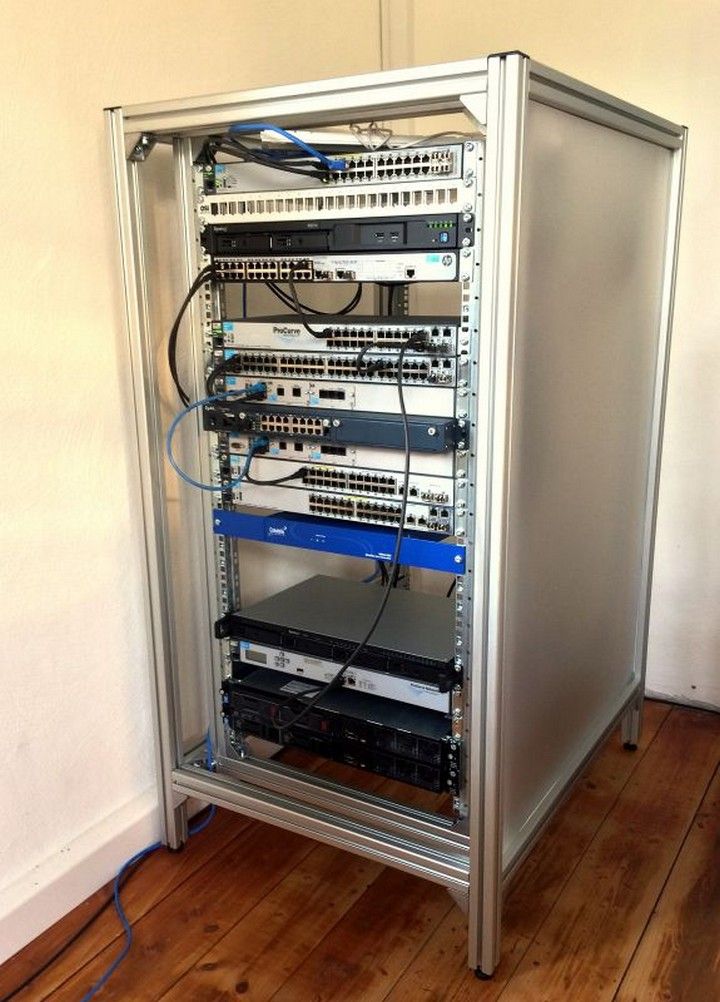 The 19-Server Rack is a simple, effective, and affordable solution for creating your server rack. The rack features a 19U construction and includes the necessary hardware to assemble it. This allows you to customise the rack according to your needs by adding extra components like server rails or post caps. It can assemble without special tools in less than a day using only five different parts. The rack has been designed to fit in a standard office space making it practical for both home and professional use
DIY Cheap Server Rack For Home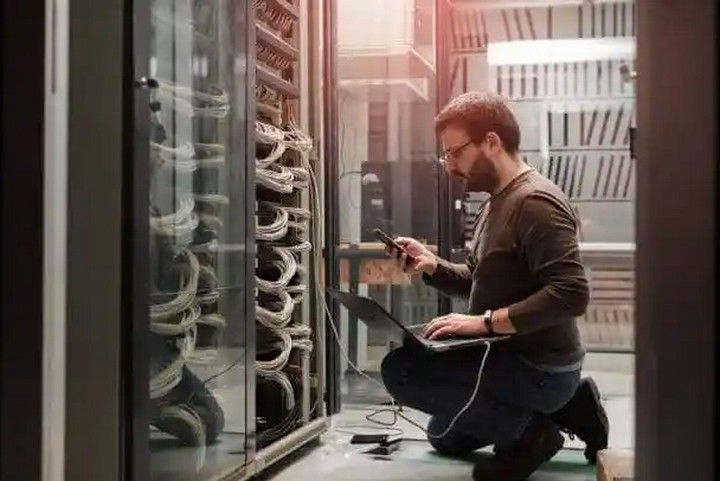 The DIY Server Rack Plan is an excellent solution for those who want to create their server rack but can't afford the price tag. This project uses just a few tools to build a sturdy server rack for your home office. This rack is built using 2×4 studs, ¾″ plywood, and the weather strip. It can hold up to 60U of equipment with plenty of room between each row. Two bottom rails and two top rails are covered with an aluminium window screen. The 2 Pairs Heavy-Duty 5″ make it easy to roll the server rack around your house, basement or garage. Check out the simple step-by-step instructions and build your DIY Server rack today!
Homemade Server Rack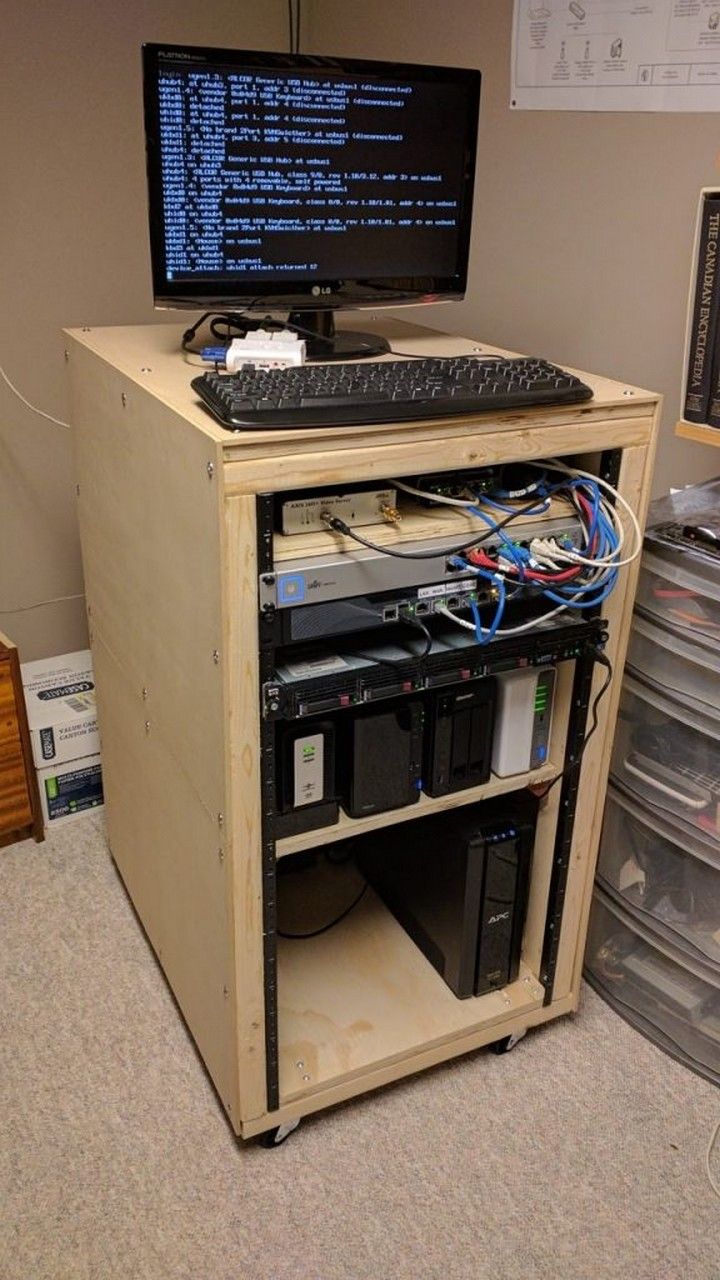 If you need a server closet and want to create one, look no further. This handy guide will help you assemble a DIY server rack using inexpensive materials. It's a great project if you're trying to save money or want to be more involved in building your hardware. This server rack plan will help you organize and store your computer equipment in a safe, dry and secure location. Use this DIY server rack plan to mount your computer, monitor and other electronic devices on a metal rack that can quickly move if needed.
Home Lab Beginners guide – Hardware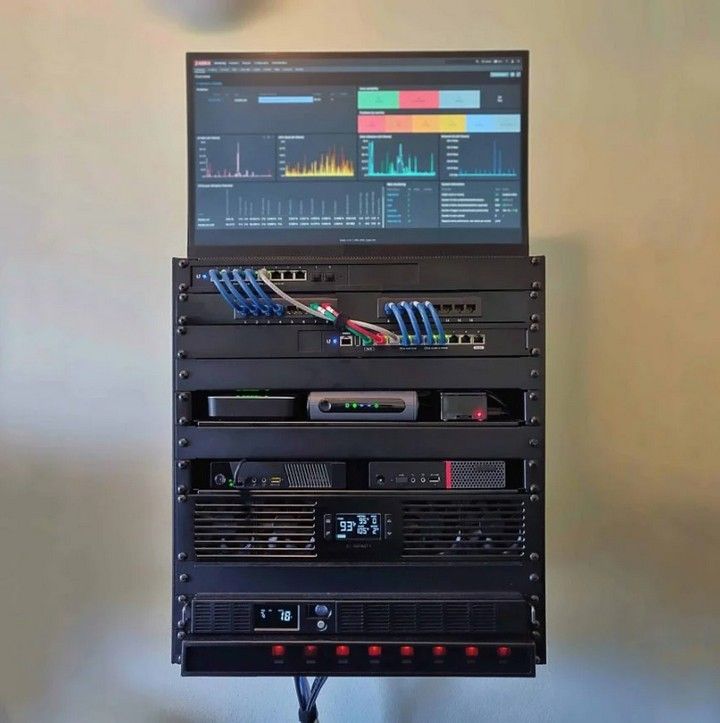 If you're a beginner in server management and want to build your internal server rack at home, this DIY Server Rack Plan is for you! It will walk you through how to build your server rack from scratch and how to install your servers in it. Included the essential tips, tricks and supplies you'll need to build a DIY server rack that should last you for years to come, then topped it all off with a step-by-step tutorial so that even beginners can do it. After following these instructions, you will have a fully working server rack with enough space to fit all your equipment!