There are many reasons you might need a punching bag: you're trying to get into shape, you're having trouble releasing anger and frustration, you like to practice martial arts, or you want to have something fun to play with in your backyard. However, punching bags can be expensive. Making your punching bag is simple if you've got the time and energy. There are all kinds of creative DIY projects on the internet that can show you how to do it yourself—we've compiled our favorite DIY punching bag ideas below to help you get started.
Simple DIY Punching Bag Projects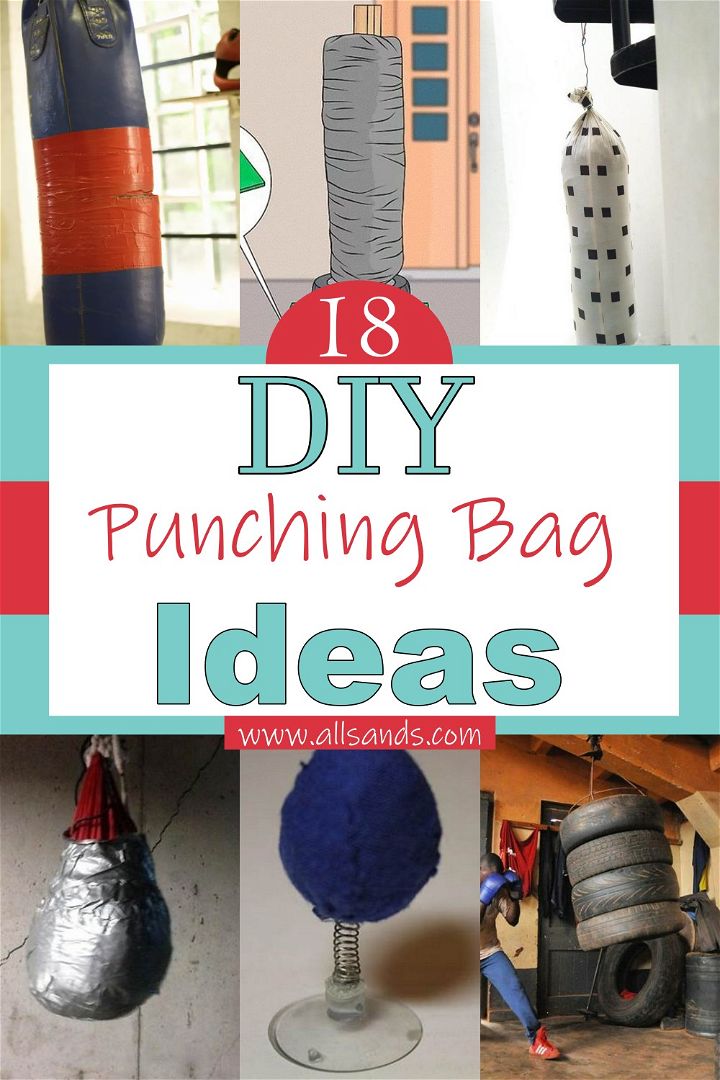 If you're looking for the perfect way to relieve stress, look no further than a punching bag. They are a great way to get out some aggression and can also help build upper body strength and improve reflexes. If you don't have the space or money for a large, heavy bag in your home or garage, you can still achieve the same results with these DIY punching bag ideas. These punching bags come in all shapes and sizes, including a classic heavy bag, a shoe-shaped bag, and even soccer balls! Check them out below for an idea of what you can do today to get that pent-up energy out of your system!
Benefits Of DIY Punching Bag Ideas:
DIY punching bags are the best way to stay fit and healthy. It is a great way to get rid of stress and anxiety. It also improves your reflexes and gives you good exercise. But if you need to learn how to make a DIY punching bag, this article will help you make one.
There are many benefits of DIY punching bag ideas, but here are some of them:
You can make it as per your needs. If you need a heavy bag or want to add extra weight, you can do that easily. You don't need to spend thousands of dollars buying an expensive product when you can make it yourself at home!
You won't need any special tools or equipment to make it; you only need some duct tape and a few other things, which can be easily found at home!
How To Build A Sliding Heavy Bag
Are you the type of person who is always looking for new ways to get stronger? If so, then a punching bag may be your solution. Punching a heavy bag is one of the best ways to build strength and stamina in your arms, shoulders, chest, and abs. But have you ever wondered how much you would have to pay for one? You're lucky because today, we'll show you how to build a heavy sliding bag yourself. This incredible invention will give you a whole new workout routine. The design is super simple to create and can be done with just a few tools:
DIY Punching Bag Idea
If you want to bring some fun and excitement into your home while you exercise, this DIY punching bag will be an amazing addition. This fun DIY project will cost you less than $20, but the results are very rewarding and much better than going to a gym. This is a very easy project; you don't need to be a professional. If you are learning how to make punching bags from now on, this is the best place for you! The punching bag can help you get rid of your stress easily.
How To Make A Punching Bag Using Old Tires
If you are looking for a way to make a punching bag in your home and are not sure how then this is the right place for you. We will show you an easy solution that you can use to create one by yourself. You need old tires, ropes, and chains on hand, and you're ready to start. This DIY punching bag idea is excellent for those who want to spend less money buying a full-sized one.
DIY Homemade Punching Bag
As a simple DIY punching bag, this idea is very easy to do and can be accomplished by anyone with a little time and effort. You'll need an old rug and a wooden pole, so if you have both lying around, you're good to go. If not, you can find both at any hardware store for relatively cheap (about $10 each). This punching bag is an easy DIY project that you can use to spend quality time with your children or have fun. It's also a great way to release frustration, anger, and unnecessary stress.
DIY Punching Bag Less Than $25
If you want a punching bag for your home or office but need more extra space or money, this DIY punching bag is the perfect solution. It only takes about 30 minutes to assemble and can be made with only 2 pieces of wood and some rope. This DIY punching bag is a great way to exercise in the comfort of your own home and is a perfect beginner project. You can spend as much or as little time and money as you have, but it won't break the bank! For less than $25, you can assemble this DIY punching bag.
How To Make A Punching Bag Under $20
This punching bag is also known as a reflex boxing speed bag or ball and is one of the most popular training devices used in martial arts. It's portable, compact, and easy to set up. Not only this, but it's also extremely cost-effective! This DIY punching bag tutorial is for those who like to hang out in the garage and make their stuff. It also works for you guys on a budget, and you can't spend $100+ on a traditional speed bag. This video will teach you how to make your punching bag under $20!
DIY Punching Bag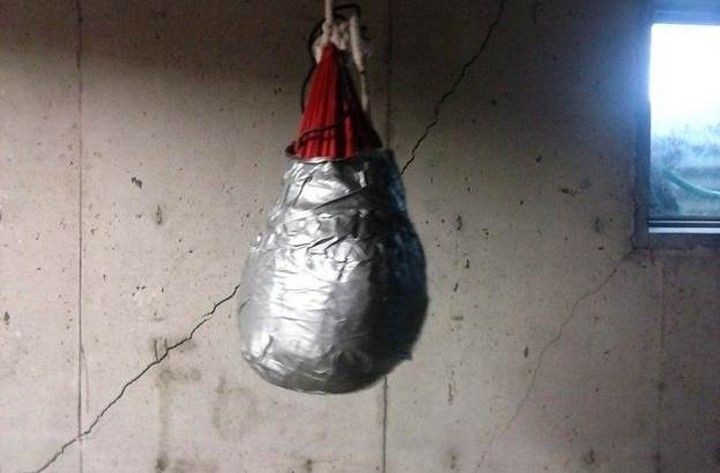 Did you know that punching bags don't have to be pricey to be effective? This super cheap DIY punching bag will help you with your workout, and if you take pride in your home gym, it's always a good idea to have more than a mat for your routine. Homemade punching bags are a popular way to boost your sports performance. But they can be challenging to make. Now, we'll tell you how to build one with supplies you can easily find around the house. Plus, it's cheaper than buying one. So if you want to learn how to make a DIY punching bag, read on!
DIY Pocket Punching Bag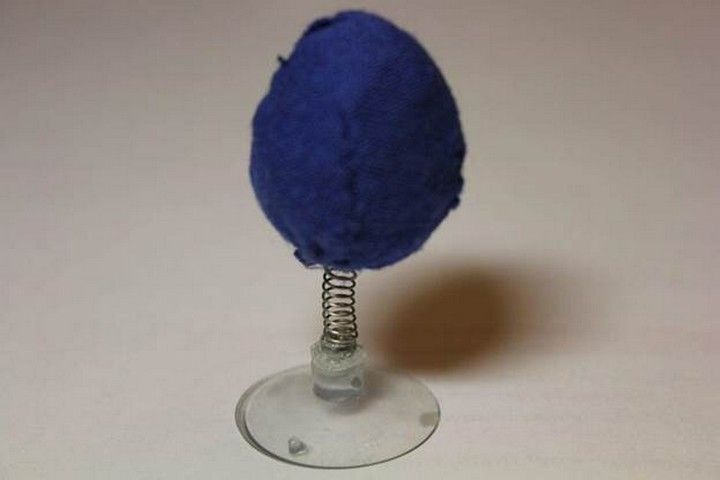 No need to head to the gym to let off some steam. This DIY Pocket Punching Bag is small and portable, making it perfect for those moments when you want a quick release of anger and stress on the go. This DIY punching bag is also perfect if you like throwing in a little workout while waiting on a bus or have anxiety and want to find somewhere to let off steam silently! Its portable size means you can carry it around and use it wherever you go.
How To Make A Punching Bag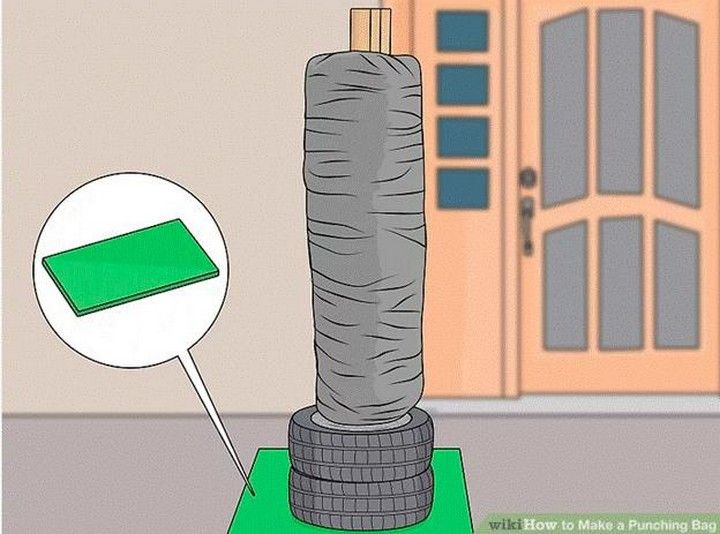 A punching bag is a fun way to improve your health with calisthenics and self-defense training. It can also be used for stress relief, as the motion of hitting something soft can often be compared to a pillow fight. With this DIY project, you will learn how to make a punching bag using items that are easy to find at any fabric store: Go through this guide and start making! Choose your favorite color that matches the style of your home decor.
DIY Homemade Punching Bag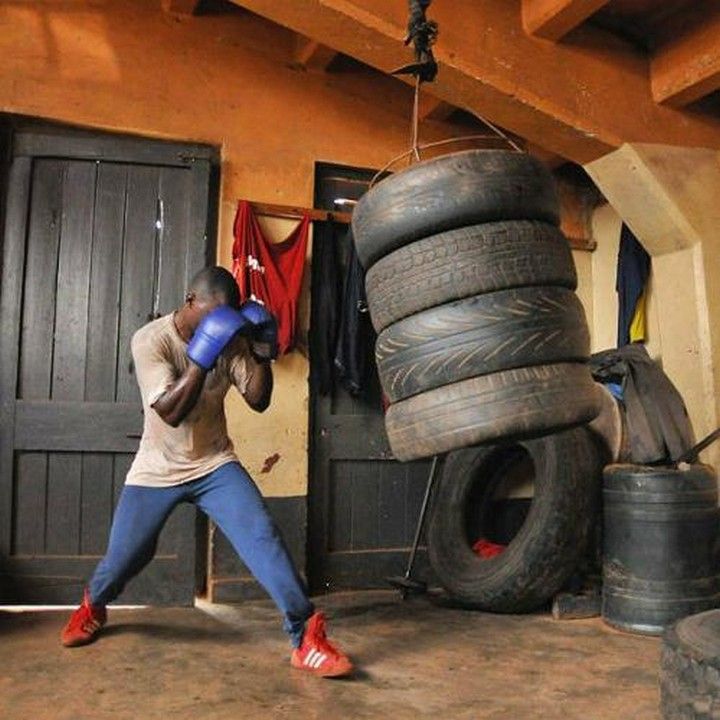 This Homemade Punching Bag is a great way to tone your muscles without paying for expensive gym memberships. All you need is 3 or more old tires and some rope, and in no time, you'll have this constant punching bag in your home that you can punch as much as you want. The best part about making one yourself is that you can design it however you want to suit your needs! With just a few old tires and some rope, you'll have a great workout partner that you can use nearly anywhere!
How To Make A Punching Bag Out Of a Pillowcase
Punching bags are a great workout tool, but they can be expensive, especially if you're starting. Luckily, there's a low-cost and easy way to make your pillowcase punching bag. This DIY punching bag is easy to hang on any doorframe and take with you when traveling or camping. It's also more cost-effective than buying one at the store! This is also a great way for kids to have fun and stay active. This project is inexpensive, easy to make, and can be personalized!
You can also see: DIY Punching Bag Stand Ideas 
DIY Punching Bag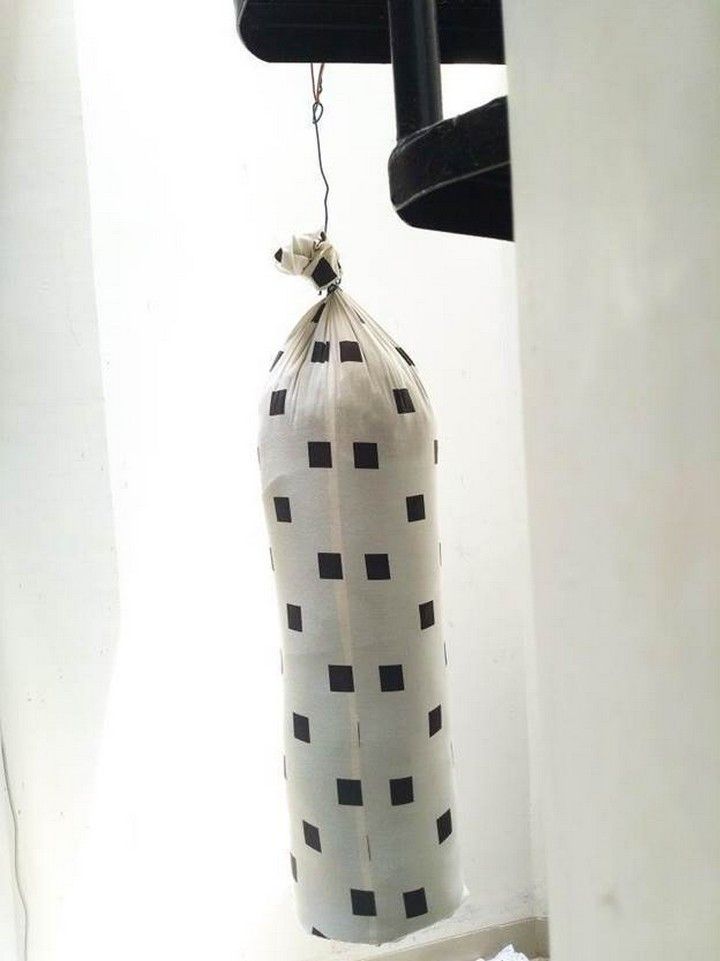 Are you looking to get rid of your stress? Well, we have the perfect solution for you. This DIY punching bag is made with old clothes and foam sheets, which are easy to find at home, and other materials available at the local hardware store. Remember that this punching bag will help you deal with your emotional frustrations and relieve stress. It also serves as a great addition to your home gym. You only need a few things, which can easily be found at home.
How To Make A Standing Punching Bag
Ready to turn your backyard into a gym? Here's how to make a free-standing punching bag that's as gorgeous as it is functional. It's not hard to make, and you can use it to practice your fighting skills anywhere, anytime. This project can be completed with simple hand tools and basic DIY skills. This punching bag will give you a solid workout without requiring specialized training or expensive equipment.
DIY Punching Bag from Old Jeans
What makes this DIY punching bag so great is that not only is it super easy to make, but you're also being environmentally friendly by reusing old materials instead of going out and buying something new. You can make your punching bag out of old jeans, tiny pieces of wood, and rope! It's a great way to help the environment while also saving yourself some cash. If you've got extra old jeans lying around, or even just one pair you don't wear anymore, this is a great DIY project for you to try out.
How To Make A Punching Bag At Home
The punching bag is a great way to release stress; although punching bags are available in the market, you can also make one at home. Here's how: You will need some old jeans with needle and thread, foam sheets, old clothes, and newspaper. The jeans will be used as the body of the punching bag, with the clothes layered over each other and stitched to the jean, reinforcing it. Follow this DIY tutorial and learn how to create the best home punching bag by using items that are probably present at home.
DIY Punching Bag From Scrap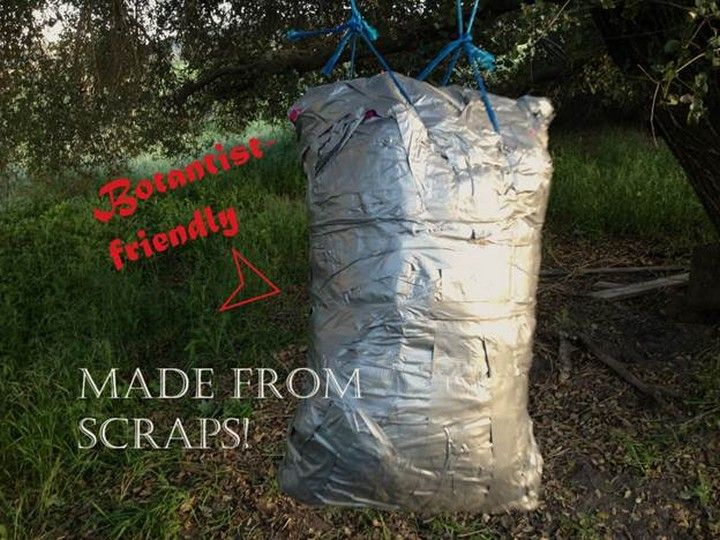 This tutorial for a DIY Punching Bag From Scrap is made from empty feed bags. It can help you burn off frustration or even as an additional weight training tool. It will be fun to get your hands dirty and make something that both children and adults can enjoy. All the supplies are found at your local feed supply store. This project requires a couple of hours, but the result will be well worth it. Once you make one, it can be used by anyone!
DIY Punching Bag
This DIY punching bag project is perfect for anyone who wants to keep their hands busy. The punching bag only takes a few minutes to make and also gives you a great workout. This is an inexpensive alternative to expensive commercial punching bags, and it's also more convenient than lugging around heavy free weights. With this awesome project, you will experience first-hand how easy it is to have fun with your friends without getting involved in a fight against one another!
How To Make A Punching Bag
You don't need a gym membership or an expensive punching bag; homemade ones are just as effective. Start making one by cutting a hole in the sack, filling it with some sawdust, and then closing it up with a rope. You can also customize your punching bag by adding paint and looking for fun ways to make it cool. After that comes testing out the durability of your new punching bag; once you're happy with it, you can even spar against it! The tutorial above will teach you the complete procedure!