If you've been looking for a way to bring more green into your life, or if you want to give your garden a head start on the season, you'll love this collection of DIY mini greenhouse plans. A mini greenhouse is a great way to start gardening because it lets you start seeds and grow things indoors, even during the colder winter months. You can either build your mini greenhouse from scratch or repurpose an old window or acrylic box to make one. Whether you're looking for a tiny greenhouse in the corner of the kitchen or a full-sized alternative to buying seedlings at the nursery, these plans will help you grow!
DIY Mini Greenhouse Ideas

One of the great things about a greenhouse is that it can be used in all seasons. If you live in a climate where winters are harsh, a greenhouse can protect the plants from frost and cold temperatures. You can also use it to grow vegetables earlier in the spring and later in the fall than you would be able to otherwise. Growing heirloom varieties of fruits and vegetables is a way to preserve your family's history and sustain future generations through local food. Most home improvement stores carry supplies for making greenhouses, but they can be expensive. If you have some tools and experience with DIY skills, you can build your greenhouse for an affordable price. There are lots of different DIY greenhouse plans available online, and here are some of the best that might give you some ideas for designing your own:
Benefits of DIY Mini Greenhouse Plans
DIY mini greenhouse plans are a great way to save money and grow food. You can make one in your backyard or on your patio, or even in the kitchen.
Save Money: You can grow your vegetables since they are often much cheaper than buying them at the store. Plus, you'll know exactly what's going into them because you grew them yourself!
Learn about Gardening: Growing your food is a great way to learn about gardening and allows you to try new plants and experiment with different growing methods. If you have children, it's also a fun project for them to help with!
How To Make A Mini Greenhouse At Home
A mini greenhouse is a great way to grow your plants at home. It provides a safe place for seeds to sprout and allows you to start seeds early, which saves money. Mini greenhouses are also known as plant beds, as they house plants while they grow. This video tutorial shows how to create a mini greenhouse at home using inexpensive materials purchased from your local hardware store. All you need is an artificial wooden base, PVC pipes as a rigid frame, fiberglass sheeting to cover the frame, a shallow tray for moisture and clay for waterproof purposes.
DIY Mini GreenHouse Under $10
This DIY Mini GreenHouse Under $10 is guaranteed to save you money on flowers. It requires only glue, glass, and a picture frame to make. How awesome is that? This could be a great project for kids. You can use any picture frame, as long as it's empty and not tempered glass. It should be appropriate for this project because it will help support the glass. Plastic or wood frames work well too! Just don't forget to create an opening at the top so you can easily water your plants using a watering can.
Miniature PVC Greenhouse Frame
Make your own Miniature PVC Greenhouse Frame and protect your plants when you are away for a holiday. A greenhouse is very important for every household to grow plants and vegetables. The greenhouse protects plants from harsh weather conditions and diseases or pests. You can make your mini greenhouse from PVC pipes and wire coat hangers. It is simple but amazingly effective in keeping your plants warm enough to grow healthy and sturdy and produce excellent fruits or vegetables.
How To Make A Mini Greenhouse
A mini greenhouse is a small, often portable, movable structure that protects plants. Instead of using glass as is typically done with full-sized greenhouses, mini greenhouses substitute clear plastic sheets. They are easy to set up and can be used indoors or outdoors. It protects from wind and heat and keeps birds away from your plants. This video guide will show you how to make a mini greenhouse out of a plastic bin.
DIY Barn Greenhouse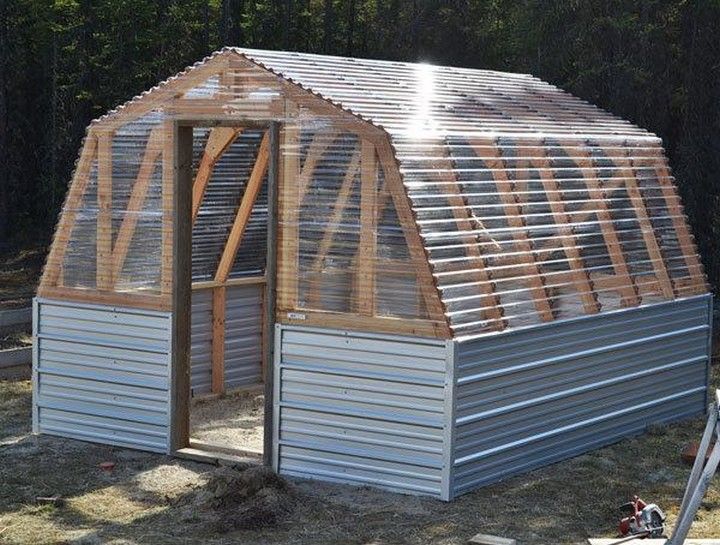 Build a mini greenhouse to make growing vegetables, fruits and herbs easier during winter. It's easy to add this project to your winter homesteading plans. Follow this step-by-step guide for everything you need to know about building your DIY greenhouse. This DIY Barn Greenhouse will help you grow your plants and flowers in your backyard. It was designed to be easy to build and cheap, as well as have a timeless design that is sure to match any landscaping.
DIY Geodome Greenhouse Plans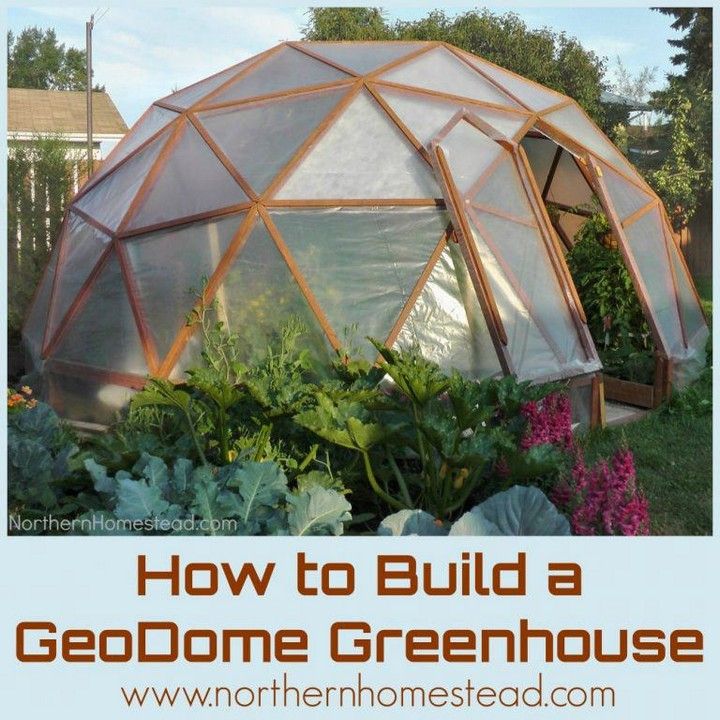 Tired of the same old greenhouses you see everywhere and want to build one that will be the envy of your friends? Then this DIY Geodome Greenhouse Plan is perfect for you! The dome structure has many advantages over a traditional greenhouse; some include: Your plants are never exposed to wind, snow, or rain -- which means they won't get blown over or damaged. This greenhouse has lots of bells and whistles, but it's very easy to put together, even with just a few tools.
DIY $50 Greenhouse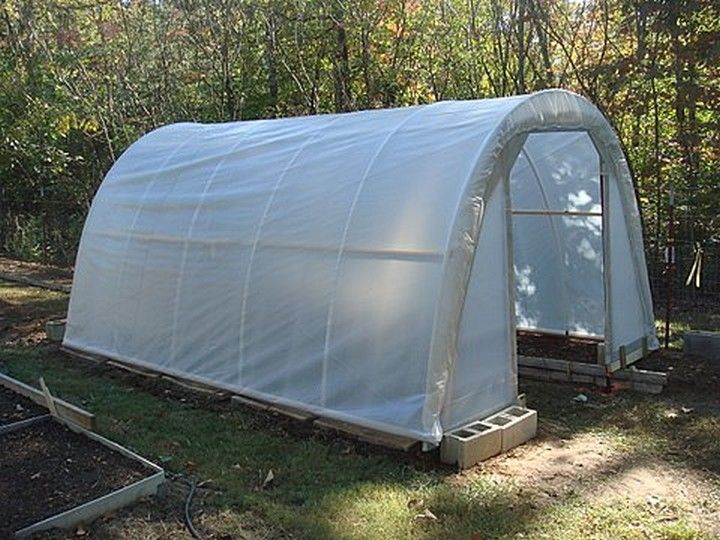 This project is for you if you want to save money and have a greenhouse that fits your needs. It uses pressure-treated lumber for the frames so that it will last longer than traditional wood frames. The base can be raised off the ground to keep it water-free or easily filled with water if necessary. This DIY greenhouse is easy to build, strong and sturdy. The cost of materials is under $50, and the plans include several optional variations for different styles of polytunnels.
You can also see: DIY Window Frame Ideas 
DIY Mini Greenhouse Plan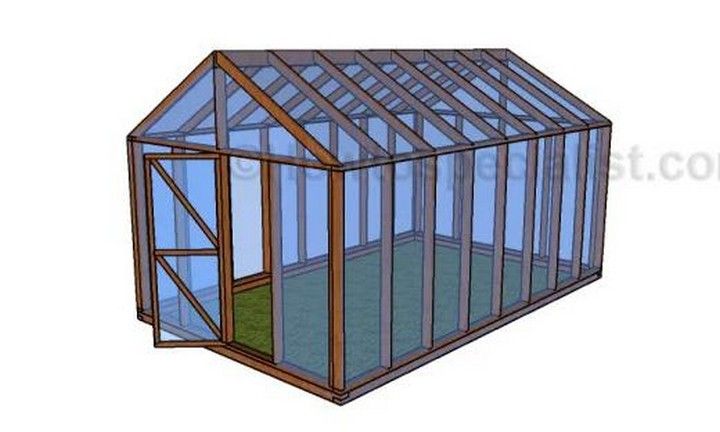 Are you ready to take your gardening to the next level? You can add healthy food, beautiful flowers and a small greenhouse by building your garden greenhouse. This DIY plan will help you build a quality mini greenhouse at an affordable price. This greenhouse is perfect for beginners with basic skills and tools. You will need an electric screwdriver or drill, a circular saw, safety goggles and a pencil to make the frame of this mini greenhouse from wood. If you have basic knowledge of using these materials, you're ready to start making your DIY Mini Greenhouse!
How To Make A Mini Greenhouse
Growing your veggies is a healthy and fun way to save money, but you need to start the seeds in a place that keeps them warm and with good lighting. A mini greenhouse is a small, inexpensive, versatile tool that can warm your seedlings through the cold snaps of early spring. What makes it so convenient is several ways you can create one. This mini greenhouse uses a clear spinach container for starting seeds, placed on the closet floor or the deck in full sun. Make sure it gets plenty of sunlight and water; once the seedlings are large enough, they can be transplanted into a larger pot or outdoors in your garden. Here is how to make one at home.
Tiny Greenhouse DIY
This tiny greenhouse is a great beginner project, with just enough curves and angles to make it interesting. Start by cutting the cedar timber into pieces, then assemble them into frames using joints, nails and screws. Finally, assemble the frame on a flat piece which is the base. The assembled greenhouse will be small enough to fit on a deck or balcony yet large enough to house some pots of herbs and flowers. This DIY greenhouse is the perfect way to get your plants some extra sunlight and keep a close eye on their progress. Watch the instructional video above to see how it's done.
DIY Mini Greenhouse
The DIY mini greenhouse wooden is designed for you to enjoy the benefits of growing your plants in the garden. It protects from the elements and is easy to heat. Suitable for beginners, this instruction requires only simple tools and materials. This simple structure is easy to build, and the materials are inexpensive, so you can easily replicate it whenever you need it. It is simple to set up just by watching the instructor's action, yet it provides a perfect venue for gardening enthusiasts to grow their favorite flowers or herbs. The instructor will show you how to make a small wooden mini greenhouse that's super simple to build!
How To Make A Bottle Greenhouse
A greenhouse is the best option for cultivating plants at home. However, making a glass greenhouse is a very costly affair. Don't worry if you lack money; make this bottle greenhouse home and enjoy green gardening yourself. A recycled plastic bottle is enough for making a greenhouse, which will cost you nothing. It can accommodate one plant, but it's not bad if you have limited space at home! To begin the project, get a plastic bottle and scissors. Next, make some holes at the bottom part of the bottle using scissors. Cut another few inches down the bottle mouth using scissors. When everything is done, you can start using your greenhouse by transplanting your plant into it and filling it up with soil.
Mini Greenhouse DIY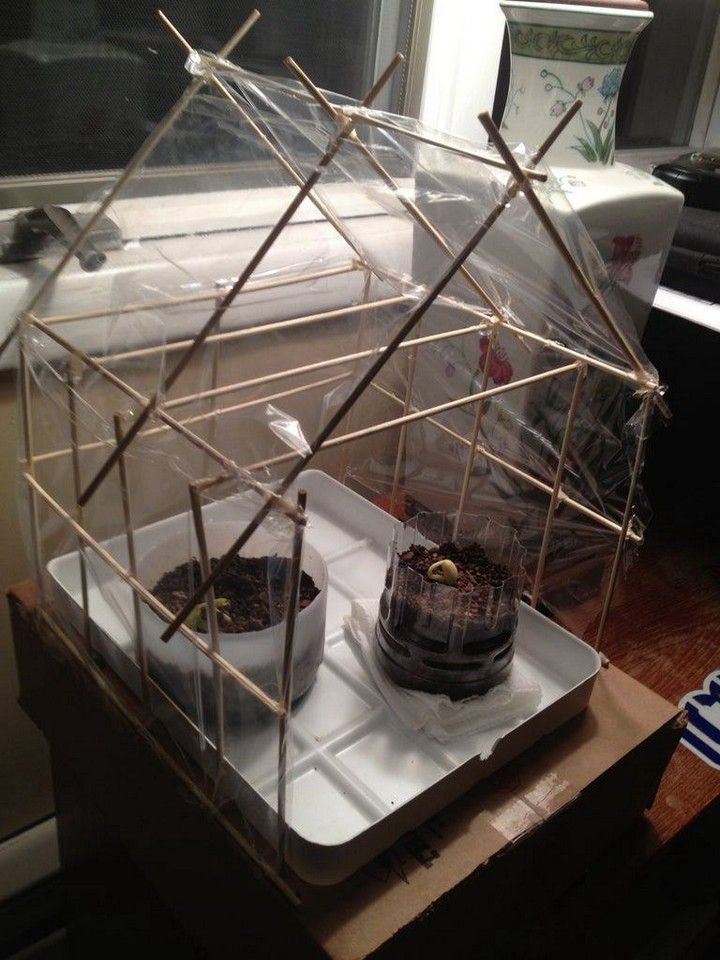 This DIY Mini Greenhouse is a new dimension of cultivating. It's extremely inexpensive, easy to set up, and perfect for those with space constraints. If you want to build a cheap and easy greenhouse, then this DIY mini greenhouse is just what you are looking for. Follow this guide to make your greenhouse; it will show you how to make your mini greenhouse in just a few simple steps. All you need is dowels (purchased at your local hardware store or woodworking shop), some clear bags, creativity, and time.
How To Make A Mini Greenhouse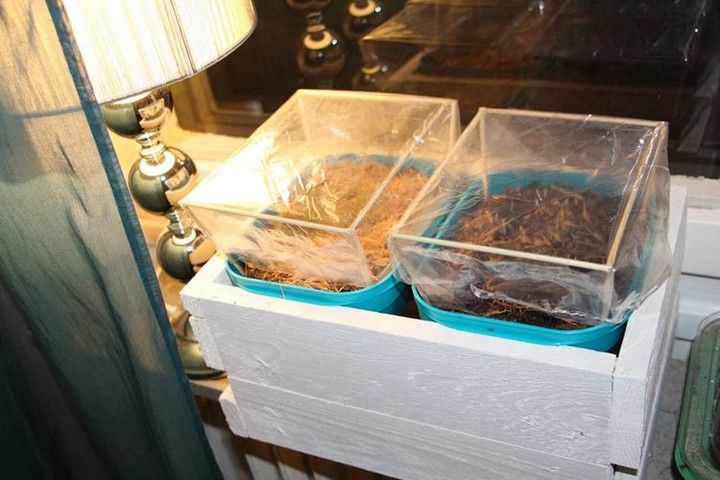 This mini greenhouse is a great project for children to learn how to grow their plants. It's designed to be portable so that you can take it with you anywhere. The clear bags allow sunlight and keep the humidity at just the right level, while the sticks provide a sturdy frame. Make sure you have a sunny enough space, and then follow the steps to create your mini greenhouse! This DIY greenhouse is easy to make and can be attached to a window or used as a portable gardening tool.
Homemade Mini Greenhouse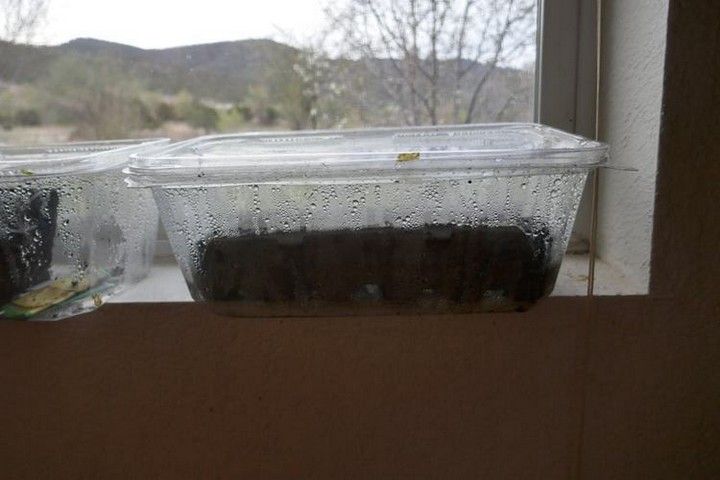 Do you want to make a mini greenhouse but need more time or money to buy one? This is the perfect project for you! This easy-to-follow tutorial will teach you how to make a mini greenhouse that works as an excellent seed starter. All you need is a lettuce box and a cardboard box. This super cute idea is perfect for indoor gardening and helps you save money on your grocery bill because you can grow vegetables year-round! It's perfect if you have little space in your garden or patio.
Mini Seedling Greenhouse DIY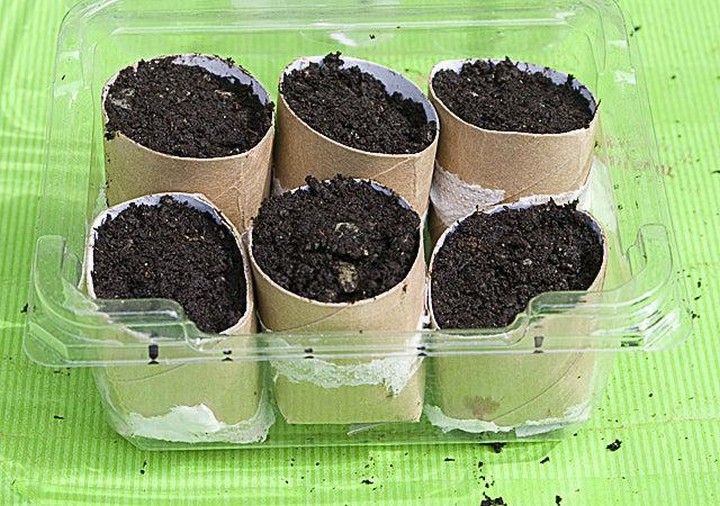 Would you like to grow some of your favorite plants at home? But do you need more space in your home? Or is the weather too cold and rainy, so you can not plant outside? Then a mini greenhouse is all you need. You do not have to be a skilled gardener to grow your plants, as long as you have a little imagination and the right tools. All you need is a plastic container, scissors, a toilet roll core, and a drill. The materials are easily available around the house or garden center. This DIY mini greenhouse will help you grow healthy herbs, vegetables or flowers.
Mini Backyard Greenhouse
The Mini Backyard Greenhouse DIY is a great project to build your backyard garden. This Small greenhouse is perfect for novice gardeners and those just starting. The best part? It's simple to build, requiring only a few materials you may already have around the house. When building this greenhouse, you will need bricks, wooden frames and covering for your greenhouse; the size of your greenhouse depends entirely on how many bricks you use to build it. If you have the time, you can construct it yourself, tack it up in your backyard or wherever you want to plant stuff.
How To Build A Mini Greenhouse For Seedlings
Are you planning on starting a vegetable garden this year? If so, you may want to grow your seedlings indoors until they are strong enough to face the cold fall air. Here is a great How To Build A Mini Greenhouse For Seedlings video guide to help you build a mini greenhouse that covers some of the most common seedling needs. You can make it using 2×4 pieces of wood and additional materials like screws, plastic sheeting, and tubing. The smallest size is perfect for growing plants during the winter months or extending the growing season. It is also an ideal tool for seedling transplants or starting new seeds indoors.
You can also see: DIY Cold Frame Ideas 
Mini Greenhouse For Potted Plants DIY
If you are looking for an easy way to protect your potted plants from the elements, this project is for you! This video guide will show you how to make a mini greenhouse with a trash bag and other materials around your house. The Mini Greenhouse DIY is perfect for adding some greenery to your home. As a cute and practical gift idea, this greenhouse is so easy and quick to put together that you can build one today! This activity offers a great opportunity to use up some of your time while growing your vegetables at home.
DIY Mini Greenhouse
This DIY mini greenhouse is the perfect project for gardening enthusiasts with limited space. The project is simple, but it's perfect for small spaces where anyone can DIY in their backyard. This video tutorial shows how to build a mini greenhouse from scratch. The main structure is built with lumber, and the rest is made from plastic sheeting. You'll learn to cut the pieces at an angle and assemble the finished product. It protects your plants and keeps them warm in winter, allowing you to extend your growing season.
CMS Mini Greenhouse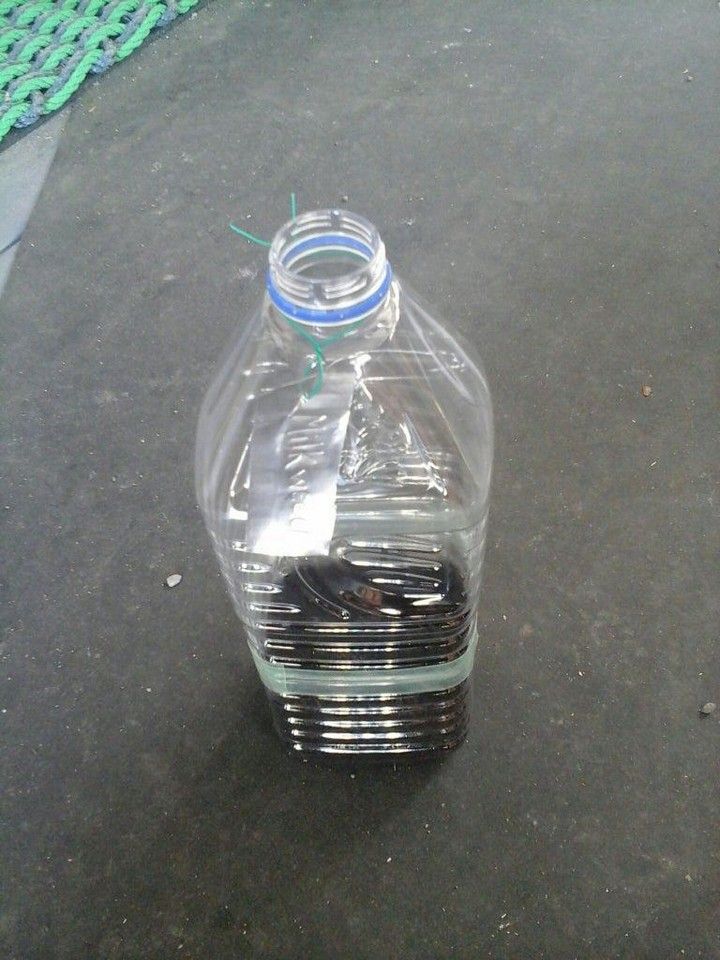 Decorate your mini greenhouse to green the desert, or turn a boring lunchbox into a portable hydroponic garden. Using a plastic juice bottle and several other simple materials, you'll be able to grow fresh herbs and veggies in no time. The lightweight and portable design make it easy to put up in any area of your home or garden. This step-by-step guide includes instructions on making your DIY greenhouse from scratch. This portable greenhouse is easy to carry around, so you can take it anywhere you need it!
Smart Mini Greenhouse DIY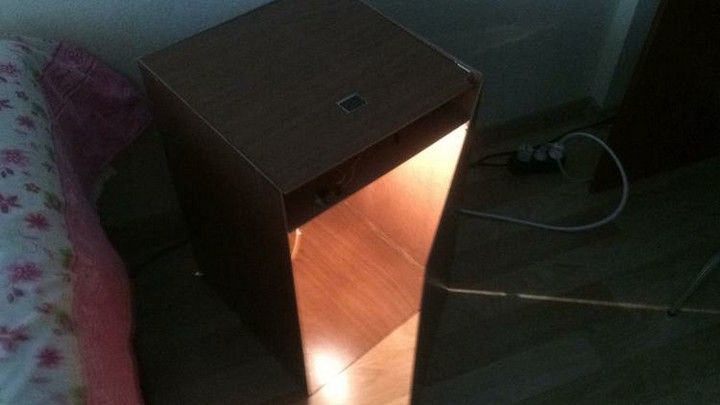 If you are a DIY enthusiast and love to have a greenhouse of your own, then this is just for you. In this smart greenhouse project, you will use Arduino for the motor control, a breadboard for the circuit connection, a converter to small power appliances, a relay for switching on the electrical appliance and a water level sensor for automatically taking care of plant watering when required. This isn't a normal greenhouse; it's a smart mini greenhouse. The smart technology allows you to monitor your tank's water level by measuring your sensor's resistance.
Making A Mini Greenhouse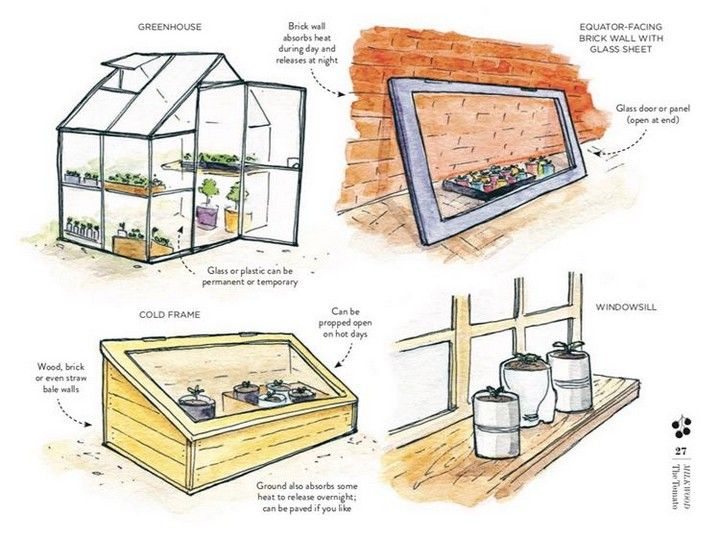 Planning your mini greenhouse is an important part of the Greenhouse process. Before building, you should consider what you want it to look like and what it will be used for. The guide will help you understand different methods of building a mini greenhouse and identifying the best option. Now that you know what a DIY mini greenhouse is and why it is essential for your garden, it is time for you to look closely at the building methods. This guide will show you how each method works and its advantages and disadvantages.
Mini Greenhouse Plan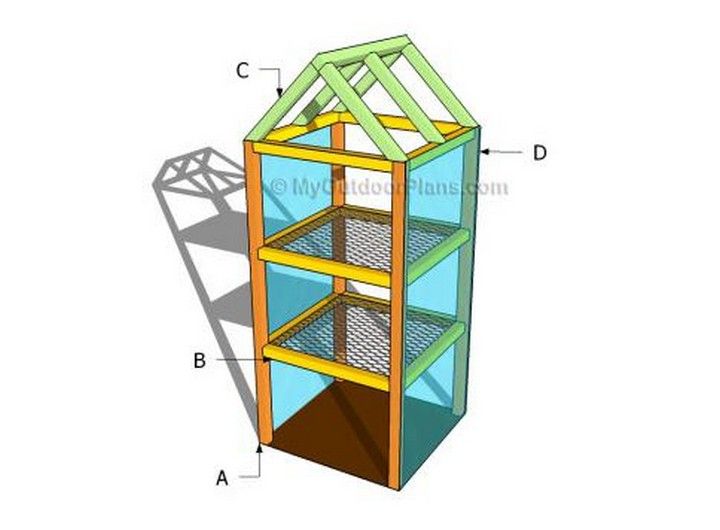 If you love your houseplants and are always looking for ways to keep them fresh, a DIY mini greenhouse is for you! This greenhouse is easy to construct, and the materials are inexpensive. The only tools you need are a good electric drill/driver with a set of bits, a cordless screwdriver/drill, some clamps (wooden or spring-loaded), wire cutters, and sandpaper. You can use this homemade mini greenhouse as a home. It will be your favorite plants, herbs and vegetable garden. It's designed to be easy to build and durable enough to last for years.
How To Make An Indoor Greenhouse
Are you a gardener, and do you want to grow your plants in the winter season? Here's a quick and easy video tutorial on how to make an easy indoor greenhouse. This indoor greenhouse is very amazing. It is made from a discarded plastic container with a lid, a non-electric germination station, 225 watt light lamp panel, a plastic storage box, and a seed mat. This greenhouse can help you until spring comes. It is very easy to make and takes only a few hours. This mini greenhouse is great for beginner gardeners, children learning about nature, or even those with limited space.