There's no doubt about it: gift bags make things easier for you during the holiday. They're reusable, so you don't have to spend money on hundreds of tiny shopping bags for all your gifts. But gift bags aren't just practical; they're also durable, pretty, and can make a great impression on your giftees—they know you thought about the gift bag as much as the gift itself. And if you've ever stood in front of a wall of gift bags at a store, trying to decide which one to get, this list is for you! Here are some unique DIY gift bag ideas that are easy to make and even easier to give.
Fabric Gift Bag DIY Ideas

The holidays are here, and you've got gifts to buy, but you want to go the extra mile for your family and friends and save some money. Buying gift bags may seem like the way to go, but why spend money on something that can be easily made from items you already have lying around? When it comes to DIY gift bag ideas, there are plenty of ways to make your gifts look more special than a wrapped present in an off-the-shelf bag. Here are some creative DIY Gift Bag Ideas that will have friends and family asking where you bought that cool, reusable bag.
Benefits of DIY Gift Bag Ideas
Cost-effective:

 You can save money using materials at home or buying inexpensive items from craft stores. For example, you can use old magazines to create wrapping paper or candy wrappers as gift tags.

Personalized:

There is no better way to show someone how much you care about them than by giving them a gift in their favorite color or with their favorite design. 

Creative:

 Instead of buying the same old boring store-bought bags, make unique designs that suit your personality and the personality of the person receiving the gift. This will show them how creative and thoughtful you are in giving gifts!
Paper Shopping Bag Craft Tutorial
This paper shopping bag craft tutorial is a quick and easy way to make customized shopping bags out of plain paper. This paper bag craft is easy to make and perfect for organizing your belongings. All you need is scissors and glue, plus a few minutes. In no time at all, you can have a cute set of personalized shopping bags to use everywhere! This tutorial contains step-by-step instructions, tips, and useful information about the materials and tools needed.
Paper Gift Bag to DIY
To make your paper gift bag and be eco-friendly, this how-to video tutorial will teach you everything you need to know about making a paper gift bag, from the materials needed to the steps involved in making your paper gift bag. You can make as many as you want in any colour or style of your choice and add a bow to your Valentine's Day gifts. You can use them for any occasion and present them in a very special way.
DIY Father's Day Gift Bag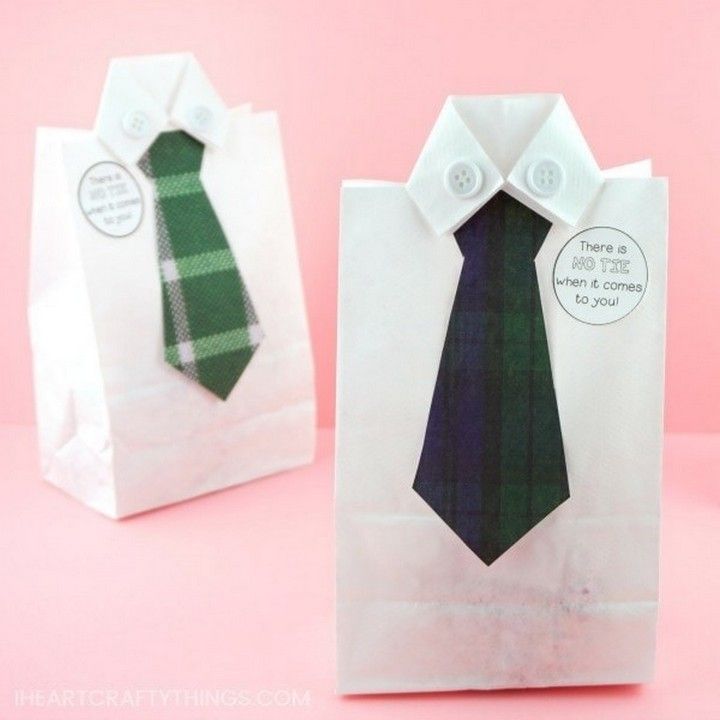 Celebrate Father's Day in style with this easy DIY Father's Day Gift Bag! The perfect addition to any gift or present, this bag is so simple you can customize it for every man in your life. With just a few supplies from the craft store, a little glue, and some coordinating fabric, you can make one of these gift bags and put your creativity on display! This cute DIY Father's Day Gift Bag project makes Dad feel extra special and includes everything he needs to create a unique Father's Day gift that will impress!
DIY Paper Gift Bag
Looking for easy and cost-effective DIY gift bag ideas? Check out this paper gift bag tutorial! These bags are easily made with materials you likely already have on hand. Watch this tutorial and Learn how to make a DIY paper gift bag perfect for giving small gifts. These bags can be made from any paper, so you can use the colours and patterns you choose. This project will take less than an hour and will give you a unique way to give an environmentally friendly gift!
How To Make A Paper Gift Bag
A Paper gift bag is the most popular way to wrap a gift. It can be used for any gift and occasion. When you buy paper bags from a store, they usually come flat. You can follow these instructions to make your paper gift bags at home. Making your gift bags is a fun and easy project you can do as a group of friends or with family. You can easily use store-bought paper and other supplies, but you can also be creative and make unique designs!
How To Make A Gift Bag
Making a gift bag at home is quite simple and inexpensive. The materials needed are relatively easy to find. You can create gift bags whenever you need them. It's easy to pack your gifts in these bags while they're all wrapped up. Watch this video tutorial and Create a beautiful gift bag for your favorite person using this easy three-step method. The finished gift bags look equally professional, but their construction methods differ.
DIY Paper Gift Bag With Handles
Paper gift bags are so much fun to make but often take time and effort. Now you can create these bags quickly and easily with this simple DIY tutorial. This video makes learning how to make these fun paper bags simple and fun. See how they are made in easy steps you can easily follow by watching this video. Watch as the project comes together one step at a time without any hassle or confusion.
How To Make Professional-Looking Gift Bags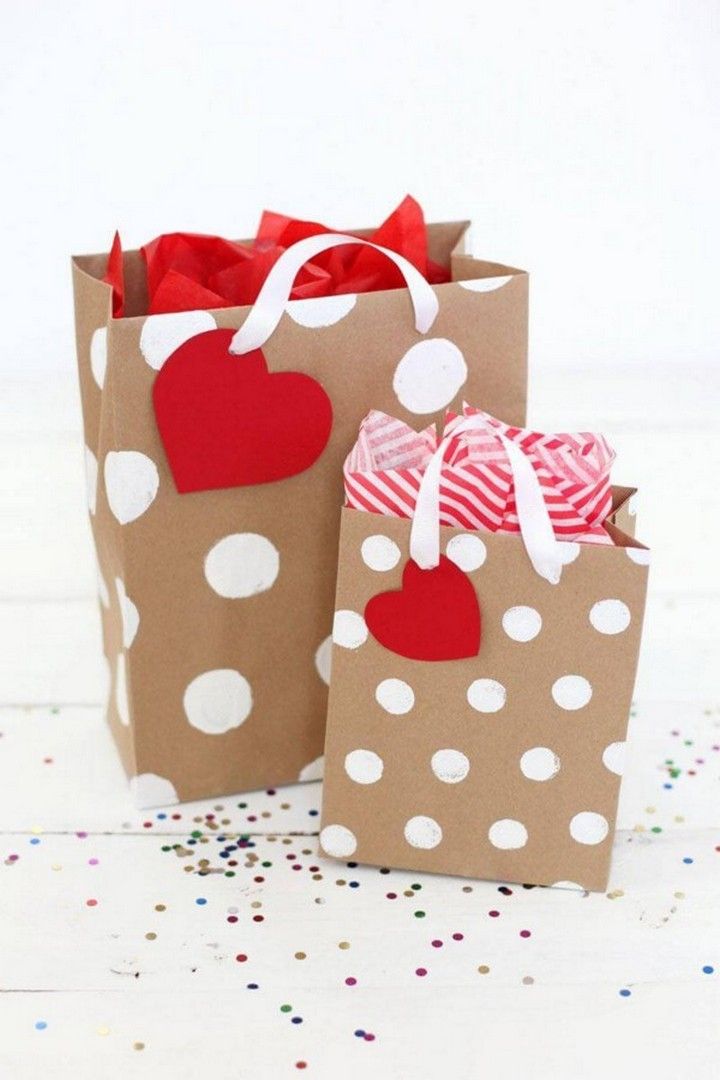 This tutorial takes you through a step-by-step process for making these professional-looking gift bags. These presenters are an excellent option for any person who needs to make gifts look more professional or add a special touch. The materials are easily found at a craft or fabric store, and they make great gifts in themselves because they take so little time to create. It's true that the more construction paper you use, the thicker your bag will be. If you are making a gift for someone who expects high-quality wrapping, this may be exactly what you're looking for.
How To Make A Gift Bag Out Of Wrapping Paper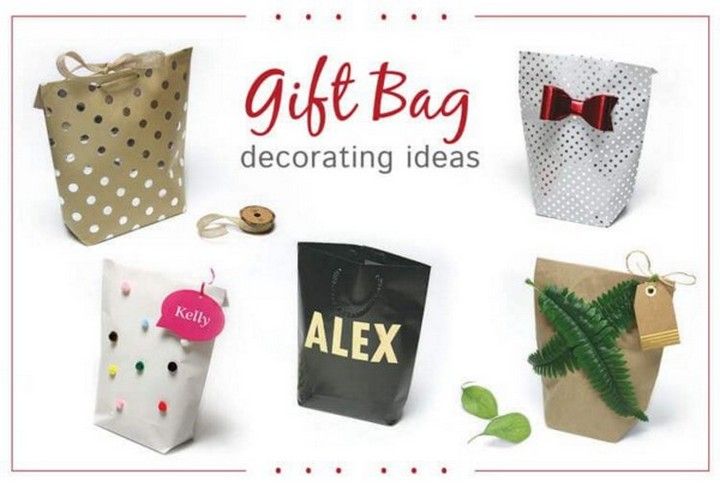 The wrapping paper bags are a fun thing to make. You can use them instead of gift bags or as gift packaging. It's a great way to reuse old wrapping paper and turn it into something new, which gives the style of your gift. For those looking for an alternative to plastic bags for your favourite gifts, consider making a gift bag out of wrapping paper. Similar to what some retailers do with clothing and price tags, this trick is simple and effective. Whether you want to reuse this pretty wrapping paper you already have or get more bang for your buck by utilizing gift bags from other stores, this approach can work well under the right circumstances.
DIY Gift Bag From Wrapping Paper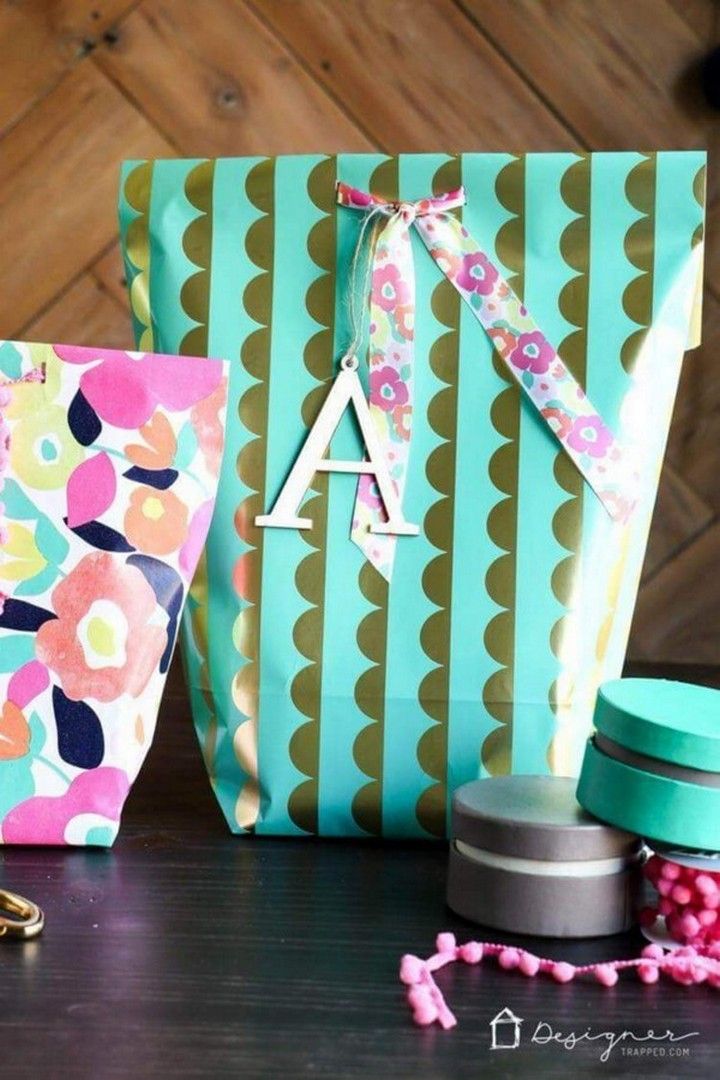 Tired of buying those pricey gift bags only to have the recipient rip the paper and toss it out? This DIY Gift Bag from Wrapping Paper will solve your problem! This DIY bag is easy enough to make even for kids, and the supplies are cheap. The guide below will show you how to make this gift bag from wrapping paper so you can be ready for any occasion. With these instructions, you can easily turn any old wrapping paper into a wonderful gift bag. This gift bag is perfect for your friends and family.
DIY Fast Gift Bag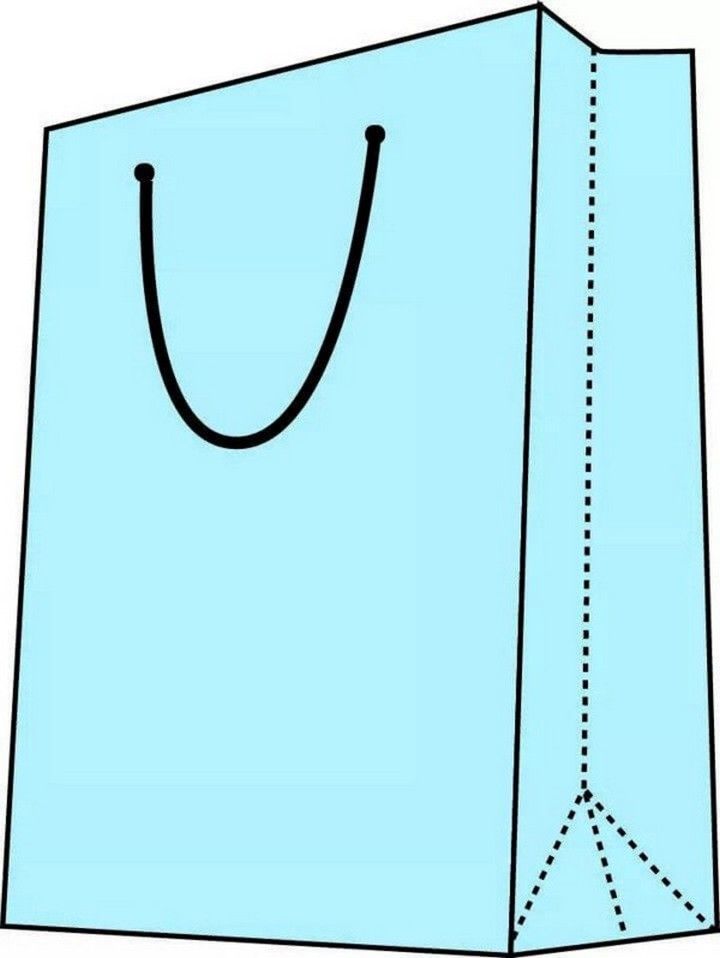 If you are looking for a quick and easy way to give gifts this holiday season, look no further. This DIY fast gift bag is a great alternative to store-bought gift wrap and saves money! You can also take it one step further and use it as an everyday shopping bag once the holidays are over. This is a great tutorial on how to make a fast, simple, and easy DIY gift bag. Perfect for holiday gifting or even just as a special treat for yourself! You can do it faster if you want to make many at once.
How To Craft A DIY Gift Bag
If you need to give a gift, you probably want to include something that makes it a bit more special. One simple way of doing this is by creating your gift bag. It can be as simple or extravagant as you like. Here are some ideas and instructions on how to make your DIY gift bag. With step-by-step instructions, you'll be able to create this stylish and practical option for gifts, special occasions, or everyday use!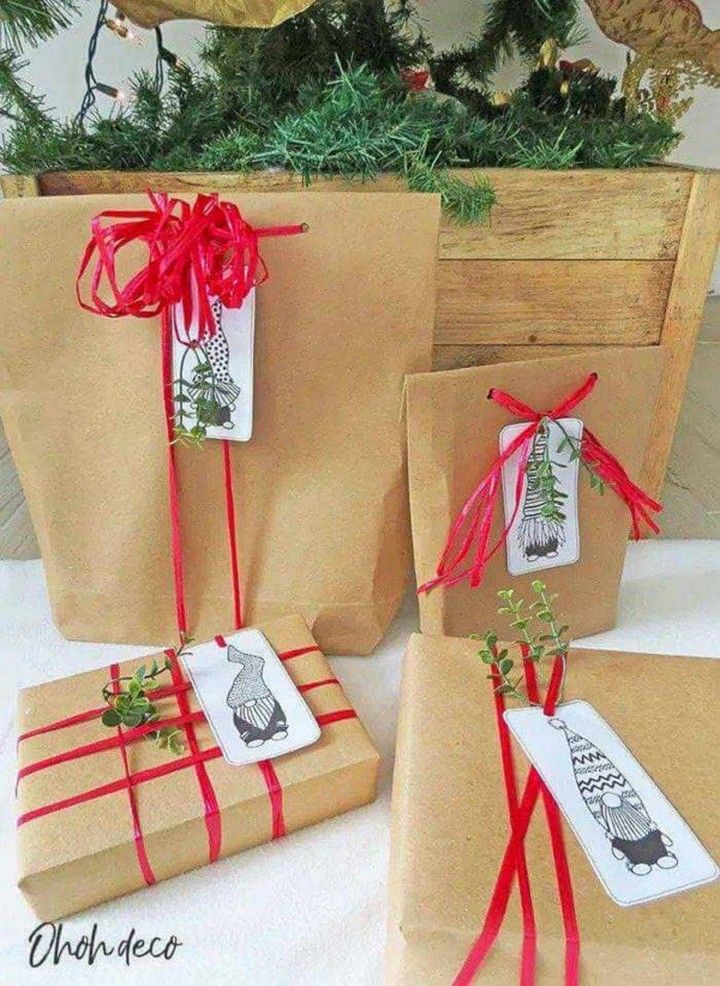 Gift wrapping is an art more than a science. You can buy clear plastic gift bags, but you often pay for packaging rather than the actual bag. Paper gift bags are cheaper, more environmentally friendly, and easier to make yourself. Start with a large rectangular piece of paper that is wider than your gifts, plus an extra inch or two. The below guide will show you the complete procedure! It adds a whimsical touch to special occasions by allowing for decorations, or you can use it as a gift wrap and not have to worry about using up all of your wrapping paper.
DIY Paper Gift Bag
Get ready for Valentine's Day with this easy DIY paper gift bag that your friends and family will love! These paper gift bags are reusable, eco-friendly, and easy to make! It's a great way to add a handmade touch to any present you give, and it's easy enough for kids to help out with. This tutorial shows how you can make your own DIY paper gift bags.
How To Make Paper Bag At Home
Paper bag is one of the most popular materials for making the craft. It's easy to find and cheap on budget, making it a favorite project among parents, teachers, and children. Knowing how to make paper bags at home will give you and your family much advantage. Here is the video tutorial, sharing with you step-by-step instructions on how to make the paper bag at home in a very easy way.
DIY Gift Box
DIY Gift Box is the best DIY gift box that gives you a suitable way to give your gifts and make them more attractive. It's very easy to make; you need paper and glue. The perfect project for gift giving and decorating, try out these ideas for Christmas or any special occasion. You can color it, decorate it with scrapbook stickers and make it more personal by drawing on it too.
Go With: DIY Ita Bag Projects For Storage 
How To Make A Gift Bag Out Of Wrapping Paper
Looking for a simple way to dress up a gift? Then here's how to make a gift bag out of wrapping paper. Get your creative juices flowing and create a work of art for your friends and family by showcasing your favorite holiday designs in new and unexpected ways! The process takes very little time, so creating your style for those unexpected gifts is easy. Using existing items around the house, you can make a bag in under fifteen minutes!
DIY Custom Gift Bag With Laser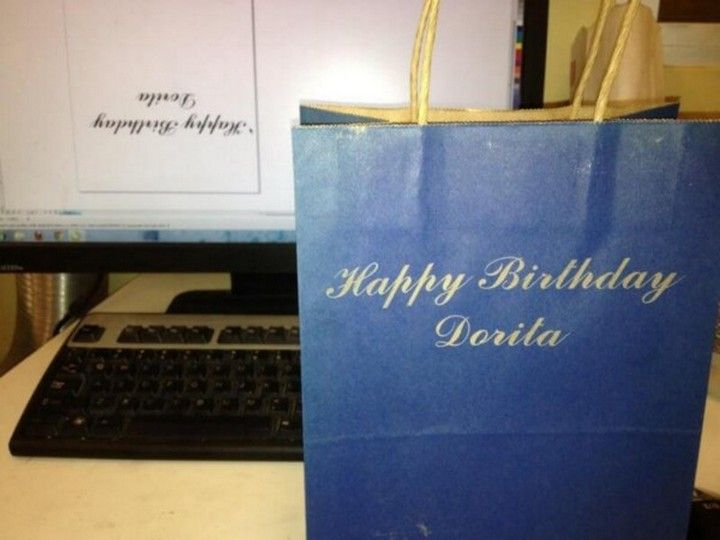 Do you love customizing things? Have you always wanted to know how to make your own DIY Custom Gift Bag With Laser but found it too hard or confusing? Well, now you can! Make your own DIY Custom Gift Bags today with this easy tutorial. This DIY Bag With Laser is easy and quick to do without any sewing or crafting experience! Customizable Gift Bag With Laser will make a one-of-a-kind gift for your loved ones that they can use themselves or give to their best friends.
DIY Paper Gift Bag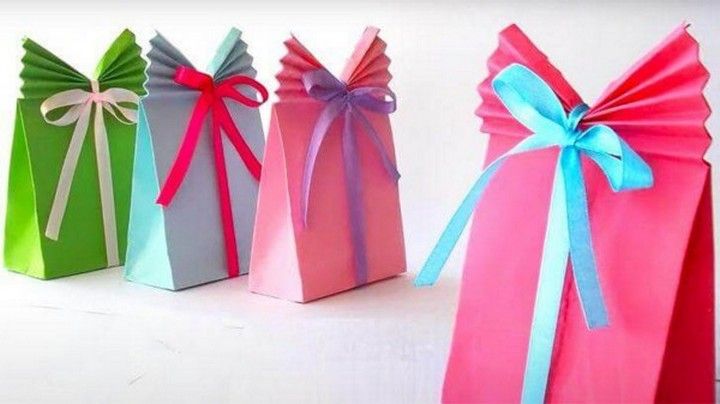 This is a detailed tutorial on making your gift bag from paper. You can use any colored paper and show off your artistic talents by drawing something. This DIY paper gift bag can be made using someone's favorite color or ribbon, or you can draw and design all over it. Plus, it's more impressive when someone realizes you made your paper gift bag, and you can design it anyway.
DIY Gift Bag
DIY gift bags are great alternatives to store-bought gift-wrapping supplies. They are fun and easy to make, and also budget-friendly, too! This item is perfect for every occasion. Easy to create and lots of options for customization! Add some style and flair to any gift with these DIY gift bags. This quick and easy project will bring joy to the gift's receiver. It may seem like a lot of steps, but breaking down each step into manageable chunks, can be completed in under half an hour.
DIY Drawstring Fabric Gift Bag
You can make these drawstring fabric gift bags with basic supplies and techniques. This DIY drawstring bag is so much fun to make! It's super easy, and the kids can help! Use your favorite fabrics to make this fabric gift bag look unique. Get creative with the ribbon and buttons, too( if needed); there are many options for decorating these cute drawstring bags. Following this step-by-step tutorial, you can make this bag in less than 30 minutes.
Easy Origami Gift Bag DIY
The Easy Origami Gift Bag is a great project for any crafter. You can make these fun origami gift bags in various colors and sizes with just a few materials! These are perfect for putting your small gifts. Follow this step-by-step origami tutorial to create custom gift bags that everybody will cherish and adore. And the result is a lovely little paper bag that can be used for all sorts of occasions:
DIY Paper Gift Bag
Now you can make your gorgeous paper bags at home. The DIY paper gift bag is easy to make and fun. It's perfect for a homemade gift you want to personalize or as a housewarming surprise. This DIY paper gift bag is a great way to give a handmade touch to any gift. With just a few simple steps and inexpensive supplies, you can make the perfect DIY paper gift bag that will fit your needs.
DIY Funny Gift Bag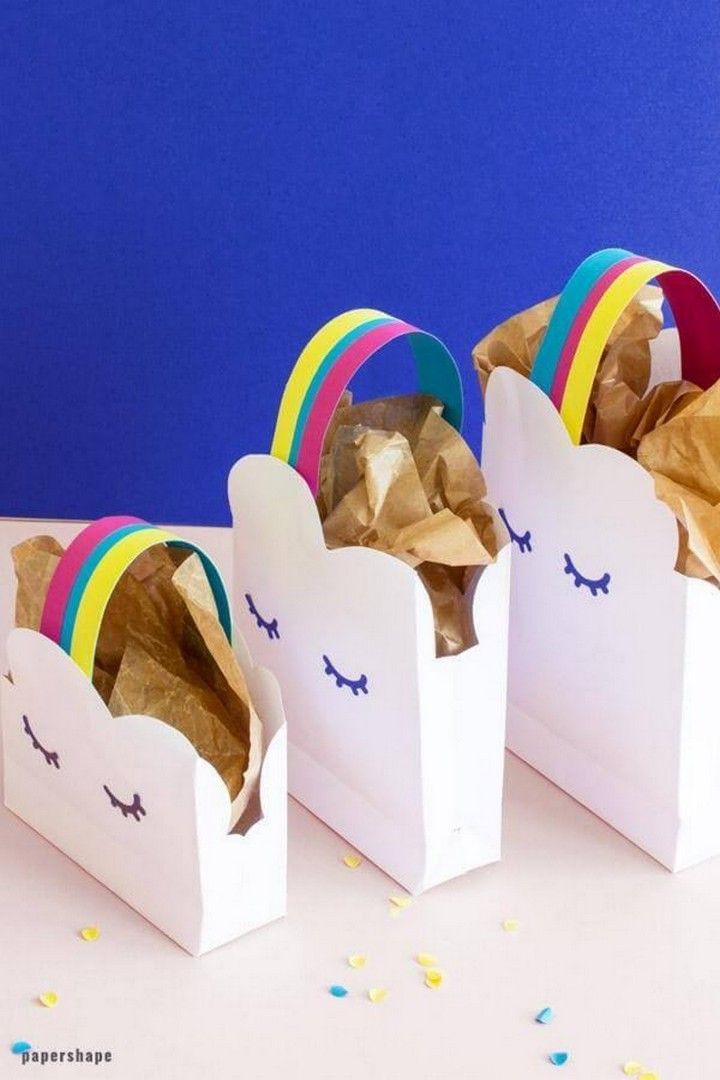 You can make your funny gift bag with a really cute sticker. It only takes a few simple steps; you can find the tutorial below. This easy DIY project will make any gift stand out while adding a personal touch. The guide below will show you an easy example of making funny holiday gift bags. You only need some cardstock paper, a ruler, and a compass. Let's start it!
You can also see: DIY Gift Topper Ideas
Paper Gift Bag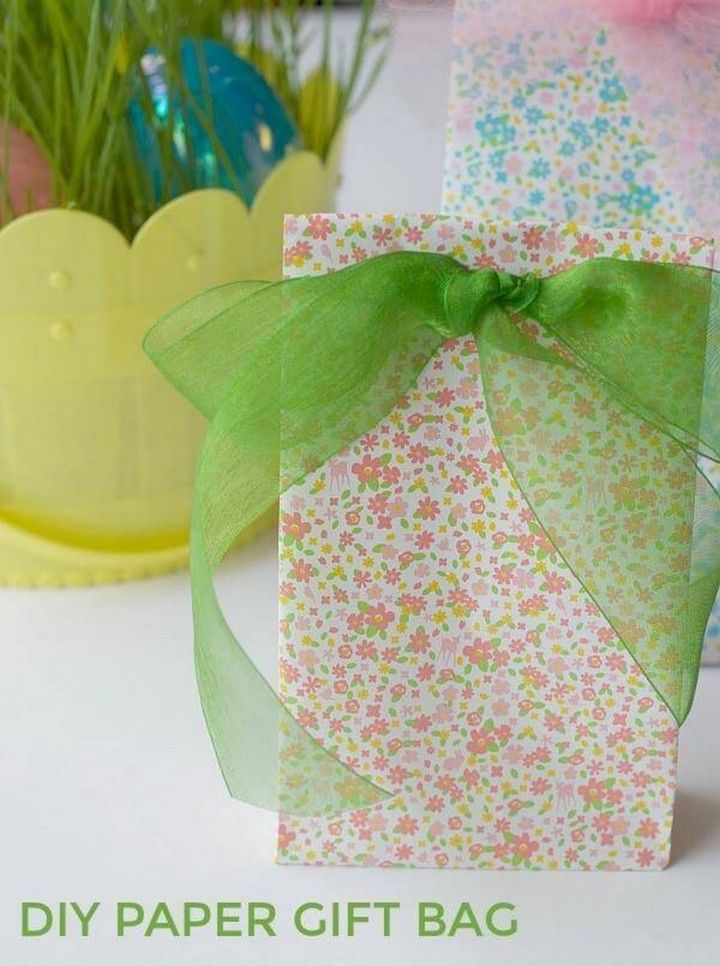 You'll need some gift bags if you have a special event in the coming months, or even a casual get-together or family celebration. You'll find them perfect for all occasions and seasons, able to fit everything from tiny treats for Christmas to extravagant, decadent pieces for Valentine's Day. The result will be a stylish and eco-friendly bag that can be used for many purposes.
DIY Fabric Gift Bag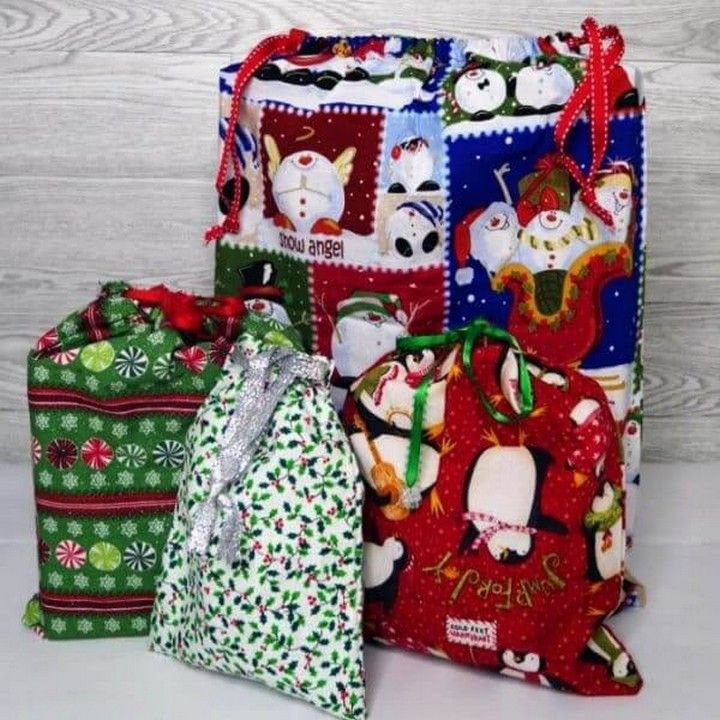 This DIY tutorial is perfect for anyone who loves sewing or wants to learn how to sew. With this simple sewing project, you can make gift bags for special occasions like birthdays and holidays. You'll be finished with this easy do-it-yourself project in no time. The guide below will show you how to turn a piece of ordinary fabric into a stylish gift bag. You can use any fabric for this project, but two different materials will make the bag stand out.
Easy Christmas DIY Gift Bag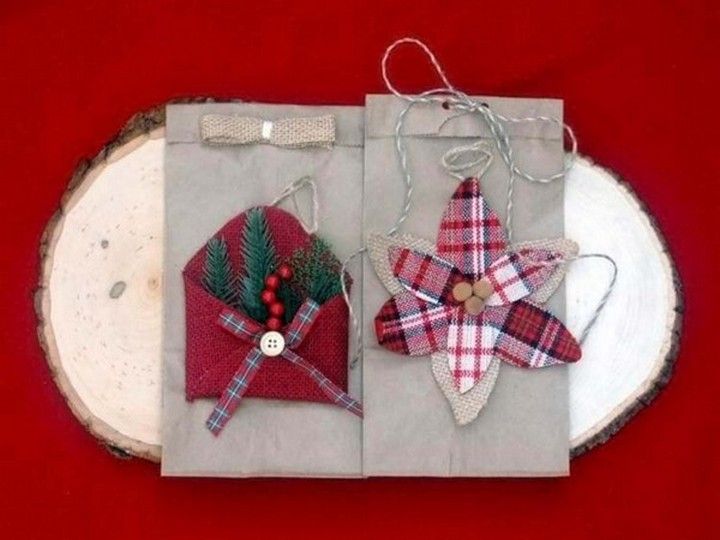 Christmas is a time to give and receive gifts. Making presents is fun but can also be stressful if you still need time to do this project. Luckily, many DIY gift wrap ideas are easy and fun to make. One of them is here; make this easy tote bag that can be used repeatedly. Enjoy this instant gratification project - you'll have an adorable gift bag ready in minutes! This DIY Christmas Gift Bag is fast and easy to make as it uses only one piece of fabric.
DIY Cute Paper Gift Bag
DIY paper gift bags are super easy to make and look great! Learn how to create a gift bag with ribbon decorations, easy to customize with your favorite paper and embellishments. This is a great way to give homemade gifts for any occasion. They are inexpensive, easy to make, and look fantastic when you add your personal touch. Here is an easy tutorial on making cute paper bags for anything from birthday cards to party favors!