Composting is a great way to reduce the amount of waste you send to the dump, and it can also be a cost-effective method of fertilizing your garden. If you're thinking of getting started but don't want to spend money on a store-bought composter, here are 20 DIY compost tumbler ideas that are easy to put together and can get you started immediately. Composting is a great way to recycle your food waste into something useful. In addition to reducing waste and saving money, your compost can be used as a natural fertilizer for flowers, trees, and vegetable gardens. You can also use it as mulch in tree pits or garden beds around the house.
Cheap DIY Compost Tumbler Ideas

Compost Tumblers are perfect for anyone who likes gardening. They are fantastic for composting organic waste but even better for diverting food scraps from going into a regular garbage disposal or landfill. When you think of compost tumblers, you probably picture the large plastic contraptions sold at garden centers. If you've ever used one of these, you know they're bulky, often leaky, and a pain to use. But not to worry! Many alternatives are just as easy to use but require fewer square feet of storage space. Here's a rundown of some of the easiest DIY compost tumbler options.
Benefits Of DIY Compost Tumbler Ideas
Compost tumblers are a great way to create compost at home. They're convenient, easy to use, and help you keep your composting materials contained. Here are some of the benefits of DIY compost tumbler ideas:
Saves money: Compost tumblers are much cheaper than buying a commercial composter. If you're on a budget, this can be an important consideration.
Reduces odor: Composting in an open bin can cause unpleasant odors from the rotting materials. This does not happen when using a compost tumbler because it keeps everything in one place, and there is no smell.
Contains pests: Open bins attract pests like flies, ants, and mosquitoes because they smell bad and have food in them. A well-designed composter should keep all these pests away from your compost pile because they don't smell anything good (like food).
How To Make A Compost Tumbler
Tired of paying high compost prices and having to wait for delivery? Learn to make a compost tumbler from a repurposed barrel and some 2x4s. This process is cost-effective and easy to build, making it perfect for gardeners looking to keep their composting system small. You will always have compost when you know this simple and easy way of making it. All you need is a barrel (size depends on your needs), some wood, bolts, and nuts, and you have a working homemade composter.
DIY Compost Tumbler
The 55-gallon compost tumbler is a great way to help the environment because you can use it to create compost from your food scraps. The barrel is removable, so you don't have to open the Easy to make compost bin to add or remove compost. If you are looking for a quick solution for your yard and garden, this compost tumbler could be the right choice! The most important part of your composting operation is the bin. When choosing one, it should be large enough to contain all your kitchen scraps, yard waste, and other garden refuse.
How To Make A DIY Compost Tumbler
Learn how to build your compost tumbler from a repurposed kitchen table. You can use repurposed wood from various sources or buy new wood and save some money. Creating a DIY compost tumbler is an easy way to go green and help reduce the amount of waste destined for landfills. It can be simple and simple. Some plans are available online, but this one is made from repurposed materials - so if you have spare time or extra wood lying around, check it out!
How To Make A Compost Tumbler
This simple DIY Compost Tumbler takes just a few hours to build, turning your kitchen scraps into rich, compost-ready fertilizer in no time. This tutorial shows you how to make the compost tumbler from start to finish -- including cutting clippings from your yard. The barrel is inexpensive yet sturdy enough to hold up against hurricane-force winds. Making your compost tumbler is easy, saves money, and helps reduce landfill waste. With this simple DIY woodworking project, you can create a highly effective compost tumbler in as little as a day.
DIY Compost Tumbler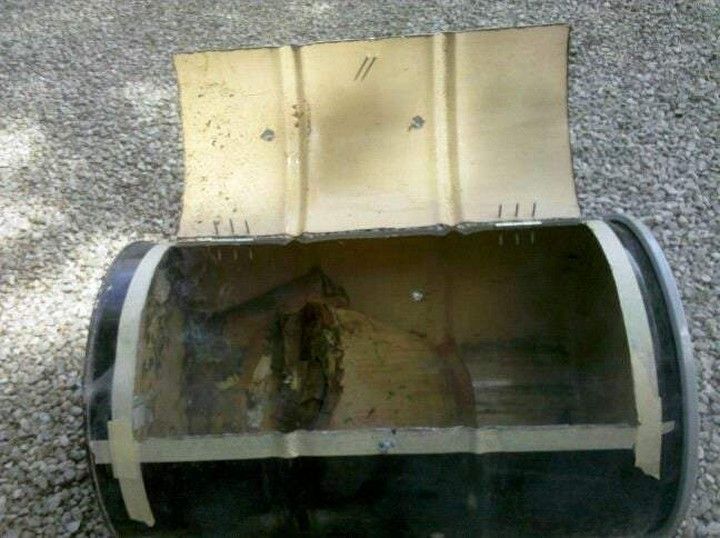 When you're ready to start composting, there are plenty of DIY options that you can use. One very popular method is a simple compost tumbler. Compost is a great way to protect the environment and save money. A DIY compost tumbler like this can help you make that environment-friendly switch even more enjoyable by turning your old food scraps into something useful. The key is to ensure you have a place for the compost to finish its decomposing time, so check out different DIY compost tumbler plans.
Compost Tumbler DIY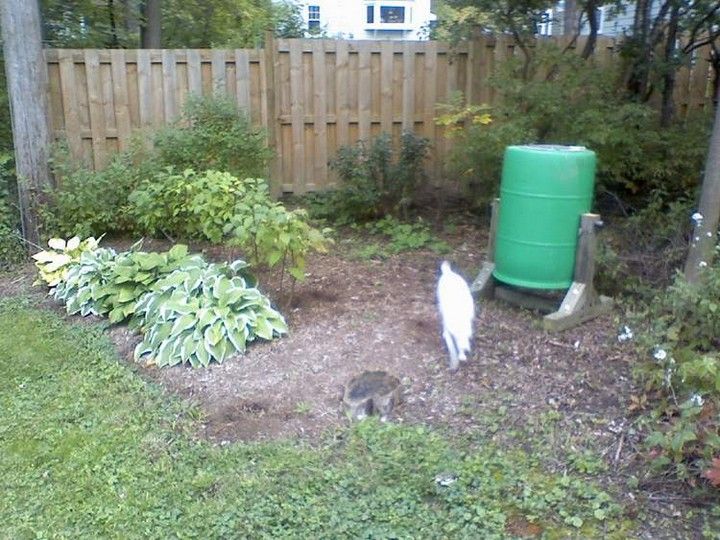 Making a compost tumbler can help you save on fertilizers, improve the quality of your soil and make it go a long way. It is also a wonderful project for school kids, especially when combined with learning about biology and recycling. This is because composting helps convert organic waste into compost, which can be used in urban and rural settings. Compost tumblers are a great way to make composting easy, with the bonus of reducing dust. They're also relatively inexpensive and easy to build—you probably already have most of the materials.
DIY Compost Tumbler Build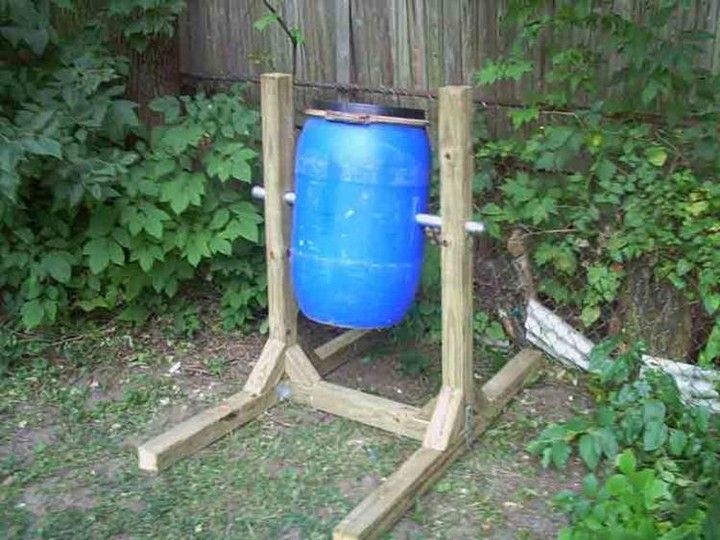 If you have a garden, you know the importance of composting. Plants need organic material to grow, and this is what makes compost so important. Unfortunately, making your compost can be difficult. One way around this is with a DIY compost tumbler that turns itself and makes keeping up with compost easy. All you need are metal brackets and other materials that can be purchased for around $40 at most home improvement stores. Here's how to make one yourself!
How To Make A DIY Compost Tumbler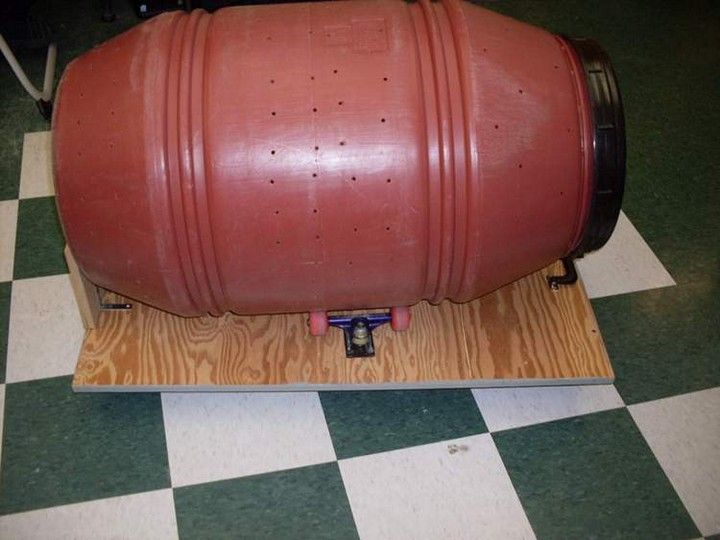 If you are tired of taking the trash out and spending money to take care of it, then composting is for you. This DIY compost tumbler will allow you to compost all of your food waste in one place so that it is easy and clean when you need to empty it. Create a self-contained compost bin, tumbler, and composter with this DIY compost tumbler tutorial. Constructed from only a few materials and tools, this unique design turns your garden scraps into rich, nutrient-rich soil.
How To Make A DIY Compost Tumbler
DIY compost tumblers might be one of the best tools for creating compost at home. What's great about this device is that it's portable and can be used anywhere. But even with these benefits, you need to be knowledgeable about its maintenance and proper use to avoid creating problems. There is no better way to learn how to make a compost tumbler than watching a video. This amazing video will teach you how to make a compost tumbler and help you create green compost rich in nutrients.
How To Make A $300 Compost Tumbler For $20
A compost tumbler is a handy tool for your garden. It helps you manage your compost easily and quickly. This is a great way to go if you are new to composting and want more control over your compost bin. This DIY version can be made for less than $20, turning your kitchen scraps into rich organic compost faster than most other methods. Compost tumblers are a great addition to any household, but they can cost hundreds of dollars. Instead, you can easily build one yourself for less than $20!
How To Use A Compost Tumbler For Beginners
Do you need some tutorials on how to make a compost tumbler? Then you've got the right guide here! This compost tumbler, it's very easy to make. The instructor clarified each step for the beginners' sake, which was fantastic. Easy to make and easy to use, a compost tumbler is a great way to reduce your waste. With two separate containers and two doors, this simple DIY project means you can turn your green waste into rich compost for the garden in no time.
Homemade Tumbling Composter
This composter is great for anyone who wants to help save the environment but only has a little time. It's made from plastic-free materials and has a turning wheel. This makes it super easy to use and requires only minimal maintenance. Make composting easy and fun with this DIY compost tumbler. A 55-gallon metal drum repurposed into a composter will hold all the kitchen waste you can think of, while a turning wheel makes it easy to turn your kitchen scraps as they decompose. The thick-walled design helps produce hotter compost by containing heat at the core, which speeds up the process.
How To Build A DIY Compost Tumbler
Composting is an excellent way to recycle the food waste that you produce in your home. If you have been considering composting but want to avoid buying a commercial composter or lawn equipment compost turner, this is the project for you. This DIY compost tumbler is an amazing concept that enables you to save money, recycle and increase your garden yields by composting your organic waste quickly and easily. It's built from inexpensive materials and is easy to assemble. You can also make this composter as big or small as you want by increasing or decreasing the size of the barrel.
Cheap DIY Compost Tumbler
this compost tumbler is very easy to build yet powerful in its result. It will help you speed up the composting process and get high-quality fertilizer for your garden. Thus this DIY Compost Tumbler is perfect for those with little time to maintain a small veggie garden or flowerbeds. This compost tumbler is super easy to assemble and will allow you to make your compost in a fraction of the time. The best part is that it's made from recycled materials, so you'll recycle while creating soil."
DIY Compost Tumbler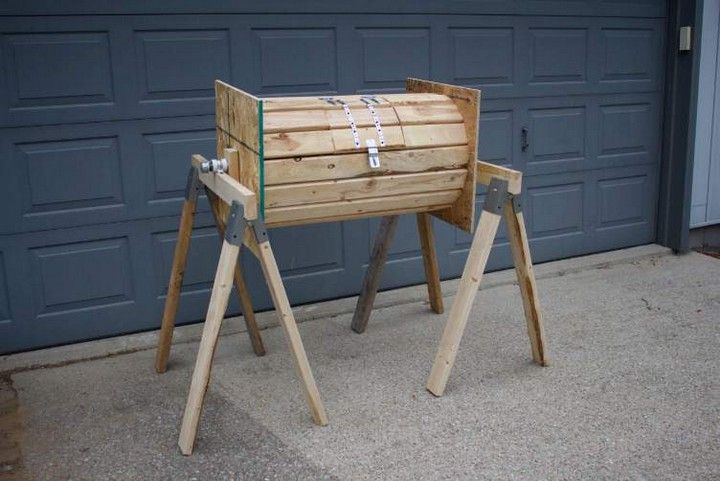 Everyone is willing to have a garden, but only a few people can. Compost Tumbler is the right choice to start your gardening. Even though it is easy and affordable, you don't need special skills or tools. Here is a DIY compost tumbler you can easily make by yourself. It will help you compost fast and effectively by turning the materials inside the bin. This is a very easy project that can be done in the afternoon. You can easily set up a DIY compost tumbler using one wooden bracket and a few other tools.
How To Make A DIY Compost Tumbler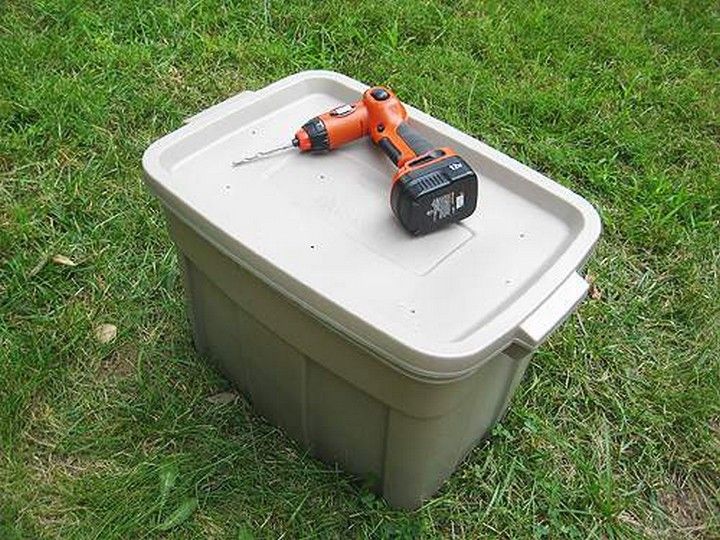 This DIY compost tumbler is made from a plastic bin, which makes it easier to handle than the traditional homemade compost bins. It also has a tight-fitting lid and aeration holes on the bottom for quicker decomposition. This DIY compost tumbler is a simple solution for recycling kitchen scraps and yard debris. It is made from a plastic bin and requires only basic tools so that you can build it in the afternoon. The compost tumbler quickly breaks down food waste into rich organic compost — one of the greatest gifts you can give your garden!
How  To Make A Compost Tumbler
This compost tumbler is a DIY project that you can enjoy making yourself. It is easy to make and has three parts: a 55-gallon barrel, a 2×4 wooden base with a caster wheel, and bricks as the stand. The barrel has holes drilled on its lid and one side of its bottom to allow air to circulate. To make your composting process fast, you must enable constant airflow in your compost tumbler, allowing the aerobic process (organisms) to work faster in converting the organic material into humus.
Homemade Compost Tumbler
Want a compost tumbler but want to avoid paying for one? Here's how you can build one with materials sitting around your home. Composting is a great way to reduce waste, save money, and add nutrients to your garden. This free and easy-to-build DIY compost tumbler can make your compost in a barrel. The drum is made from recycled materials, and the setup costs very little. With this DIY Compost Tumbler, you can make a much-needed addition to your yard for making compost without spending money. Everything you need is in your recycling bin!
DIY Compost Tumbler
With this DIY Composter, it's easy to convert an old metal drum into a compost tumbler. Constructed from 3 and 4-inch plywood and metal brackets, you can use this to help out your garden and compost at home. It can be hard to start composting, but this DIY Compost Tumbler is a great way to learn about how food waste turns into rich soil for plants. It's also easy to have some compost ready for your garden in no time! Get started with DIY Composting with this easy-to-build project now!
Compost Tumbler DIY
Learn how to make your DIY compost tumbler with this step-by-step tutorial. Having a compost pile is a very cheap and effective way of making kitchen scraps into valuable garden compost. This compost tumbler is perfect for city dwellers and can be made with things you have around your home. The materials used are a 55-gallon rain barrel, some timber to build a frame, and PVC tubing to hold the tumblers together. You'll only need a metal rod that can be bought at any hardware store.