Boating season is just around the corner, so it's time to start thinking about how you will get in and out of your boat. You'll likely be using a ladder from the dock to your deck, and unless you're planning on investing in a custom-made ladder for your personal use, you'll likely want to DIY your own. While there are plenty of options on the market (including some cool ones that attach directly to the transom), the satisfaction of creating something yourself is the same. `In this article, we're rounding up 8 different DIY boat ladder ideas that serve various purposes and require varying degrees of expertise. They range from something as simple as stringing a rope between two posts to a little more complex, like building a permanent ladder. Whether you're looking for something easy or need direction for something more complicated, we've got you covered!
Creative DIY Boat Ladder ideas
The ladders that are installed on the majority of boats are incredibly simple. The design is basic, allowing it to be easily mass-produced and installed. However, you probably want your boat to stand out, and a simple ladder won't cut it. You can make your boat ladder unique by building one yourself. They are quite easy and cheap to build, and you can alter the design to your liking. You can use virtually any material for a DIY boat ladder. You can also paint or varnish it to match the color scheme of your boat and give it a unique look. This way, you have a great-looking ladder every time you get on or off your boat! Look at these DIY Boat Ladder Ideas below, saving you the cost of a custom-made one.
Benefits To Make A DIY Boat Ladder Ideas
If you are looking to build a DIY boat ladder, here are some of the benefits you can look forward to:
Cost-effective - Building your boat ladder is much cheaper than buying one from the market. It is also easier to customize and modify according to your needs.
Safe - A DIY boat ladder is safe as it can be customized according to your needs. You can add additional features, such as steps or rails, for greater safety.
Affordable - It is possible to build a DIY boat ladder at home without spending too much money on equipment or hiring professionals.
Pontoon Boat Ladder
If you're tired of climbing into your pontoon boat with an ordinary ladder, this DIY project is for you. Watch as the creator shows how he created a safe and fun pontoon boat ladder for personal use. Follow along and make one for yourself! Build a pontoon boat ladder to access your pontoon so you can easily board. These innovative and affordable DIY boat ladders make it easy to embark on boating adventures.
Swim Ladder Anybody Have A Great One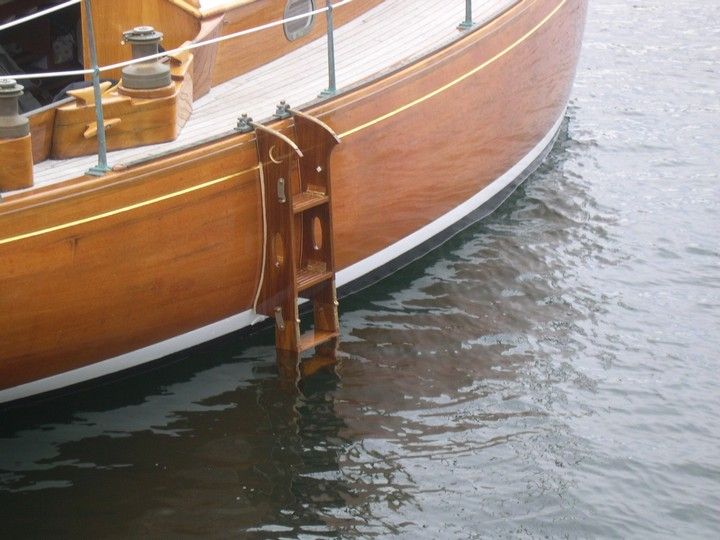 A swim ladder allows you to get in and out of the water quickly and safely, especially when you have a boat with only one access point like this swim ladder. Install a swim ladder on your boat to prevent falling into the water. They're easy to build and install. It's the simplest thing to build, yet it greatly impacts kids' safety. The best part about this DIY project is that you can make it yourself in the afternoon. You don't need to be an experienced woodworker to build this one as long as you have a saw and rudimentary knowledge of using power tools like cordless drills and routers.
How To Make A Dog Ramp For A Pontoon Boat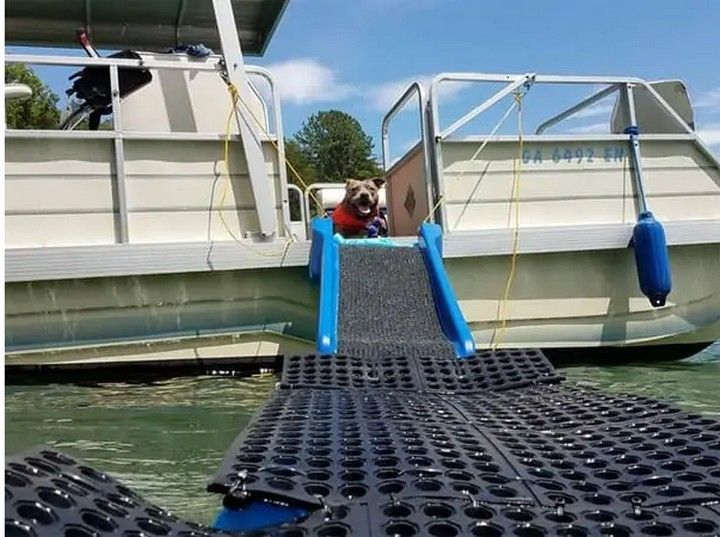 The problem with the pontoon boat ramp is that it does not give your dog easy access to get on and off the boat. Make a dog ramp for your pontoon boat. This is a great idea for dogs that like to jump off the side of the boat. They can do so whenever they'd like safely with this simple DIY design. This DIY Project will help you build a wooden ramp for your pup! The project is relatively simple, requires basic tools and supplies, and takes only a few hours to construct.
You can also see: DIY Wooden Ladder Ideas 
Ladders Fixed Portable Man Overboard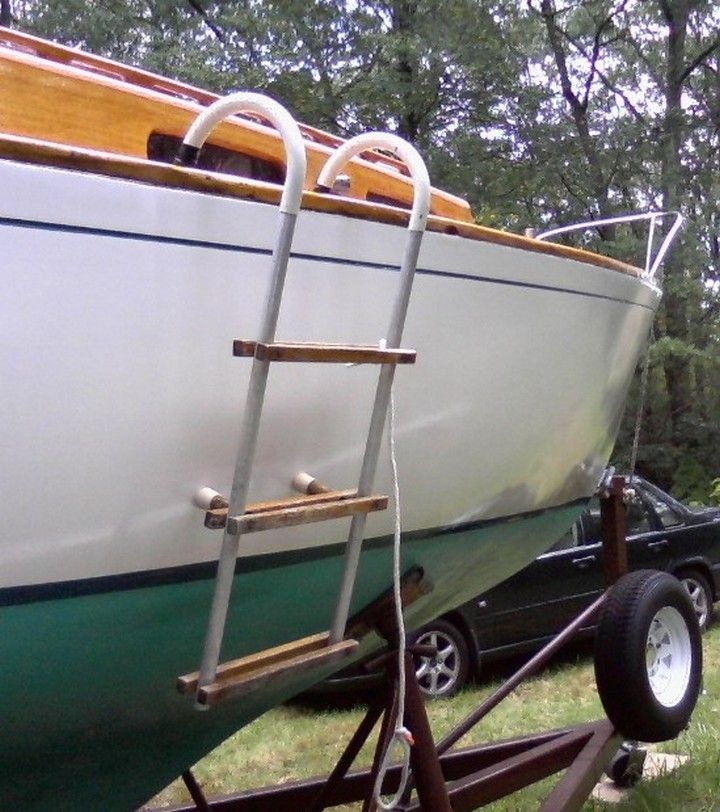 Never worry about your loved ones falling overboard again with a DIY boat ladder. Follow this tutorial for expert advice on building a homemade boat ladder for your boat and complete with handrails so smaller ones can more easily climb back onboard! This is a simple DIY solution to the Man Overboard problem. It is a modular, turnkey solution that can adjust to meet any boat's requirements. Learn how to make a simple and effective man-overboard system that is easy to install, works fast, and is practically infallible.
You can also see: DIY Loft Ladder Ideas
How To Build Boat Trailer Steps
Ramps are safer and can be much less time-consuming than ladders, making them easier to use on the road. If you want to build sturdy, safe, and no-hassle boat trailer steps? Watch this step-by-step video of how to build boat trailer steps. These are the perfect DIY idea, Introducing the steps you can use to go on your next adventure with your family. These steps will make getting our boat in and out of the water much easier.
Boat Swim Platforms
Do you ever have trouble getting into your boat? Well, this is the perfect solution! Made from wood, these DIY ladders will securely hold your weight while providing a step up into your craft. Swim Platforms are a great way to enhance your boat and make it safer for you and your family. This platform is very sturdy yet simple to build. This design allows you to step into the water safely and efficiently. With minimal tools and simple instructions, this project is one you can take on with very little experience.
Homemade Boat Ladder For You And Your Dog
True love means spending long days at sea together, but it can get tough on your pup too. You can take them along with this easy DIY boat ladder! This video is an easy step-by-step guide to building a simple boat ladder. It's strong and sturdy and can be used by all family members, including your dog. The resulting ladder is stronger than your average store-bought one from Home Depot and unique enough that no one will have one like it.
DIY Lund 1750 Rebel XS Swim Ladder & Mounting Box
Become a DIY Boat Life Savers With This 1750 Rebel XS Swim Ladder & Mounting Box. This video will walk you through the installation of a Lund swim ladder and a mounting box for your Lund 1750 Rebel open bow boat. Its simple design uses the existing hull to create a swim ladder that attaches directly above the waterline. It is constructed of cold-formed steel tubing and has mounting plates to make installation easy. The design allows a person to easily get out of the water and stand on a higher surface while getting in or out of a boat.