Still working on your fall wardrobe? Get ahead of the fashion curve with these 20 crochet cowl patterns to keep your neck cozy, warm, and stylish as the weather cools down. Crocheting a cowl is faster, making it easy and enjoyable to add a quick project (and accessory) to your wardrobe. Whether you prefer a cowl with an upcoming chill in mind or one that keeps your neck toasty while you're out and about, we have the perfect one for you. Find the coverage you need with these crochet cowl patterns, whether as accessories or accent pieces for sweaters and jackets.
They're versatile, convenient, and great for showing off your love for crochet! Below are some unique crochet cowl patterns for all experience levels, including some fantastic free patterns.
Chunky Cowl Crochet Patterns

Crocheters are known for their generous and creative spirit; no greater example exists than the crochet cowl. Though it has a reputation as a cold-weather accessory, the cowl is versatile enough to be worn in any season with any outfit. The patterning allows for many styles, from frilly to lacey to textured to simple. It's easy to see why the crochet cowl is so popular. It's easy for beginners to make and requires only minimal materials. It can be customized to suit any taste or color palette, and there are so many free patterns available online that the possibilities are endless. If you're looking for your next crochet project, consider making one of these 20 crochet cowl patterns!
Tips For Making Crochet Cowl Patterns
You should start working on a few crochet cowl patterns as the weather gets cooler. Cowls are a great way to stay warm and cozy while still being fashionable. Here are some tips for making your crochet cowl.
Choose Your Yarn Carefully: The yarn you choose for your crocheted cowl can make or break the pattern. You need to be sure that it is soft enough for your skin and will not irritate it. You should avoid wool and other similar materials if you have sensitive skin. If this is the case, choose something like cotton or acrylic instead.
Make Sure That You Purchase Enough Yarn for Your Project: If you are making a large crochet cowl, you should purchase more than one skein of yarn to avoid running out mid-project. This will save time and money because it will prevent you from ordering more yarn online or searching for more at your local craft store or fabric store.
Bandana Cowl Scarf Pattern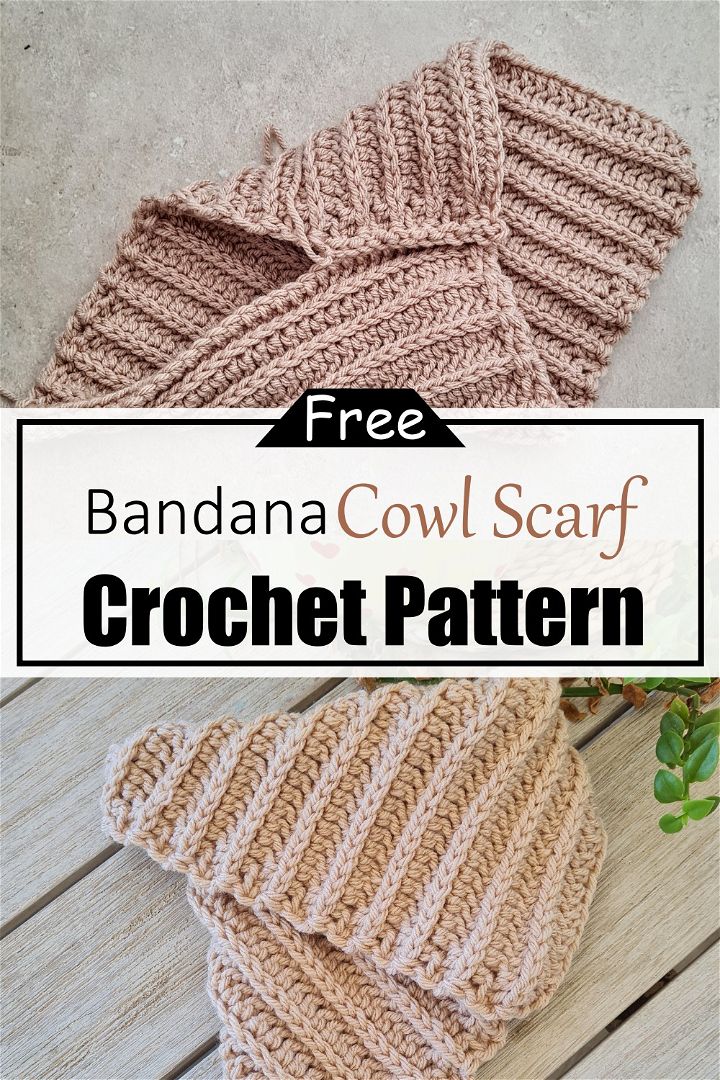 This is an intermediate-level but easy-to-follow crochet cowl pattern. This crochet cowl has a slip stitch edging that takes the form of a beautiful lace pattern! It's made from top-quality Acrylic Wool Blend yarn that will keep you warm while looking great all winter long! You can opt to make the bandana cowl scarf longer or shorter, depending on which instructions you use. You can wear it as a neck warmer or as a cowl; this stylish accessory has endless possibilities. This crochet cowl pattern is the perfect project to create in under 1 hour!
Enid's Snood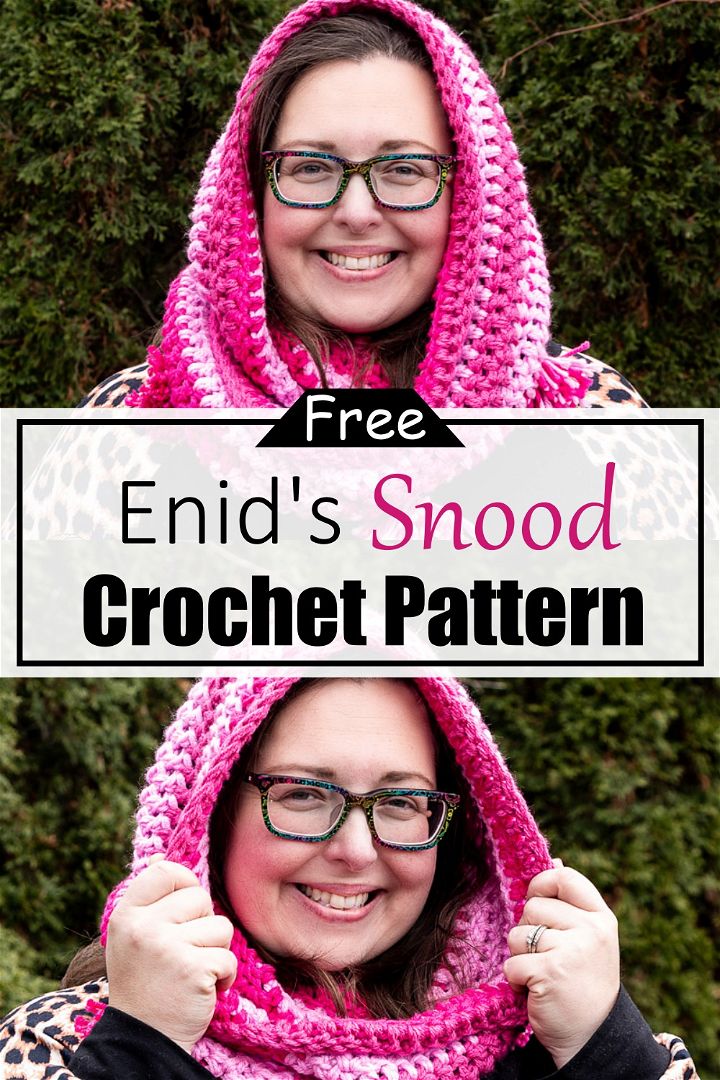 This crochet pattern creates Enid's snood, a versatile shoulder-warming accessory. The design is unique and uses interesting construction techniques to make it as individual as you are. You can make this snood in any color or size you like! Make a one-of-a-kind gift for yourself or someone special - It is easy enough for anyone to make! The pattern below is a great way to learn how to increase and decrease stitches, and it utilizes easy crochet stitches like double crochet and half-double crochet.
Cowl Textured Snoodie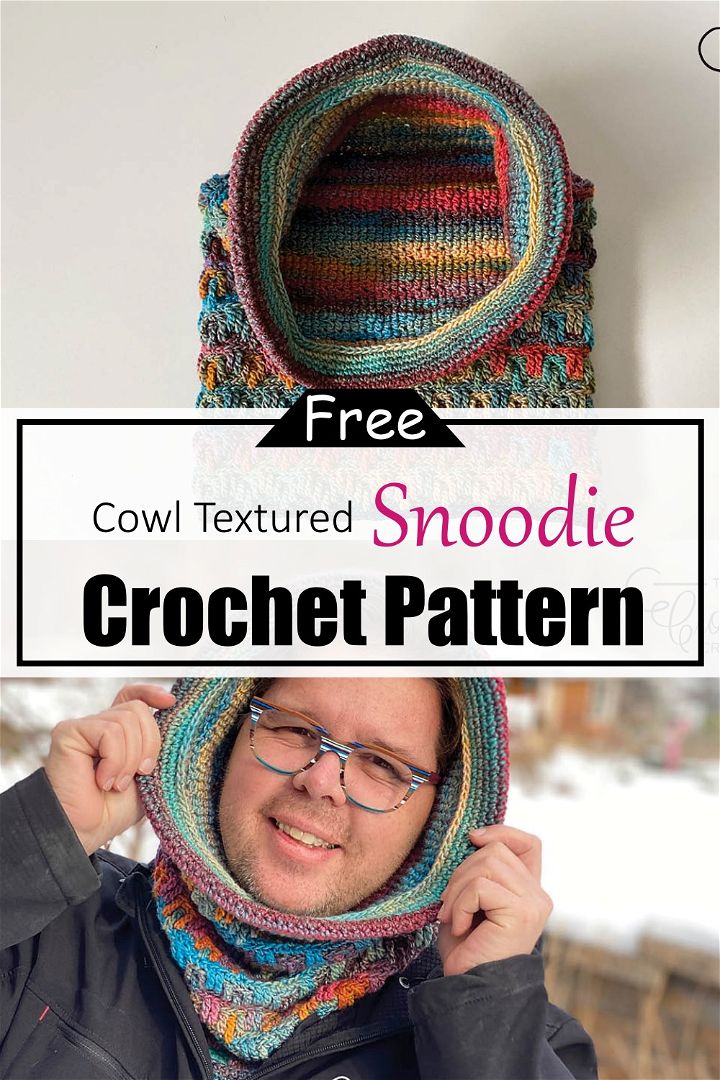 This versatile cowl pattern is perfect for any season! It's lightweight, soft, and so easy to wear in the winter. As a cozy scarf, it will keep you toasty warm outside in the cold weather. You can also wear it as a hood for your favorite winter coat or sweater. Or layer it under your favorite jackets to make them extra cozy by adding warmth without bulk. The variegated color is perfect for layering over just about anything while still giving you that unique pattern that makes handmade crochet items unique. The perfect accessory for any outfit in your winter wardrobe!
Fanfare Cowl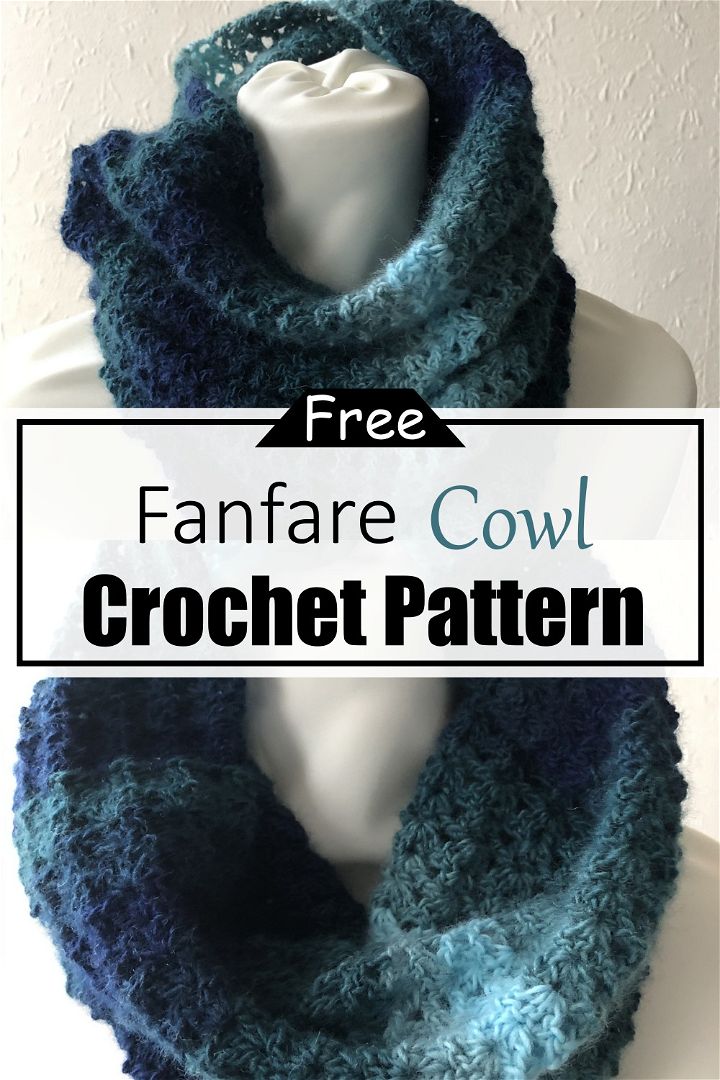 This crochet cowl pattern is elegant and fashionable, making it a great choice for women who want to stay warm while looking good. The Fanfare Cowl is a fun, chic design that provides comfort and style to your wardrobe. You will love this easy crochet cowl pattern if you love creating handmade accessories and garments. The Fanfare Cowl is a stylish accessory that will keep you warm from late fall to early spring.
Skyshard Mosaic Cowl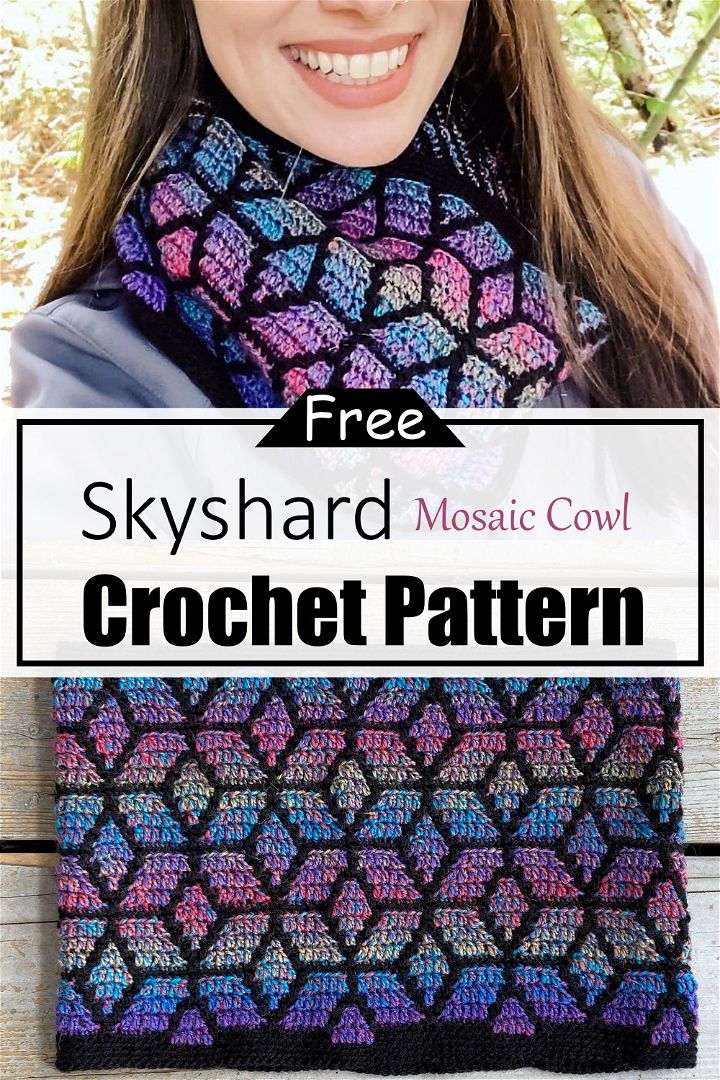 Crochet this warm and colorful cowl just in time for spring! This easy crochet pattern is perfect for beginners and works quickly using simple stitches. The vibrant colors work well together to create an eye-catching piece. Perfect for those chilly spring days when you want to stay cozy but look your best! So, Crochet yourself this Skyshard Mosaic Cowl, and you will have something to warm your neck in style. It's a fun project that works quickly with only a small amount of yarn.
The Herringstone Cowl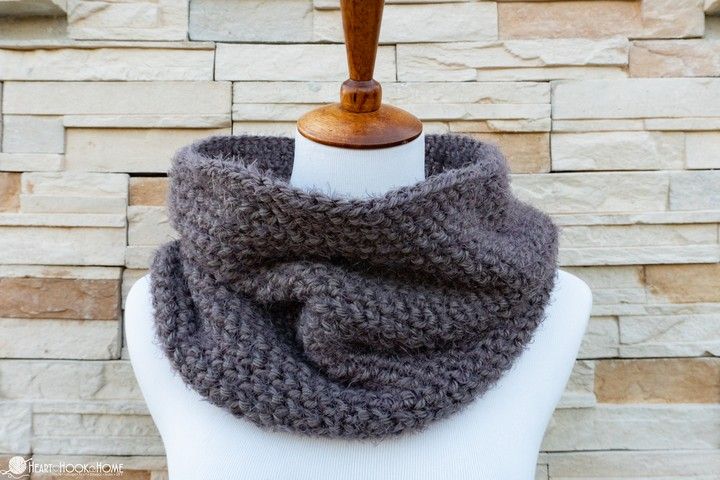 This crochet cowl pattern is a simple but stylish design that adds a touch of elegance to your everyday outfit. This stylish crochet cowl pattern is perfect for your cold-weather wardrobe. With a variety of colors to choose from and the choice of adding fringe or tassels, you can customize it to fit your style. The pattern includes instructions for making this beautiful cowl in long, short, or infinity styles so you can make one match every outfit!
Advent Cowl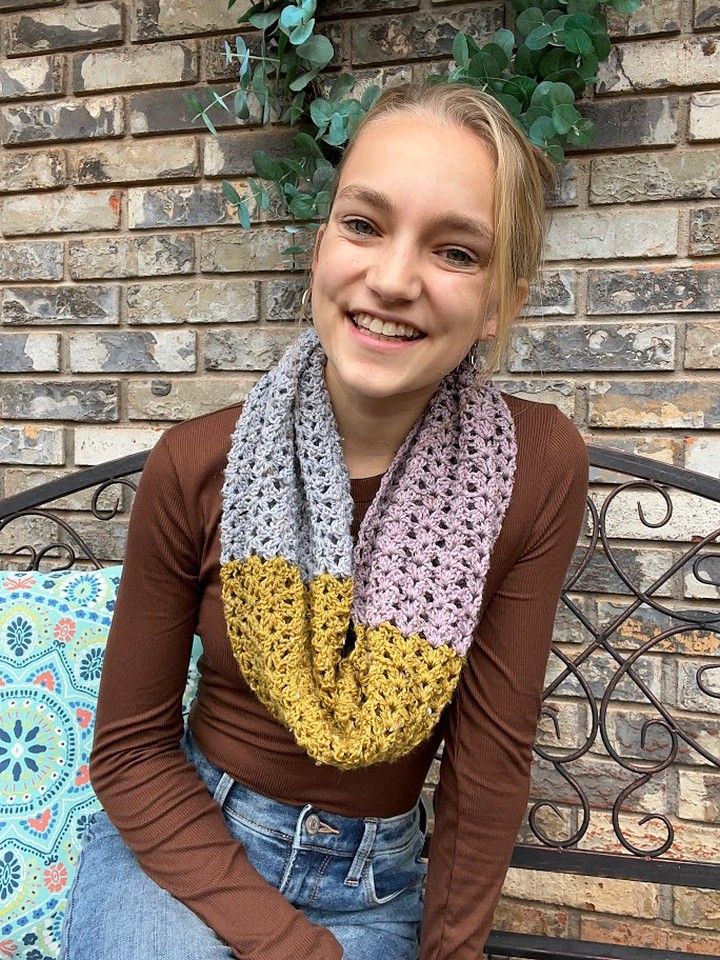 This crochet cowl pattern is a beautiful addition to your winter wardrobe! The Advent Cowl design is created using an easy-to-crochet slip-stitch graphic, making this project a little more interesting than most. Work with the colors you choose, and you'll have your new go-to winter accessory to look forward to wearing all winter long. It's easy to follow and creates a lightweight, cozy accessory that will keep you warm all season long.
Crochet Cowl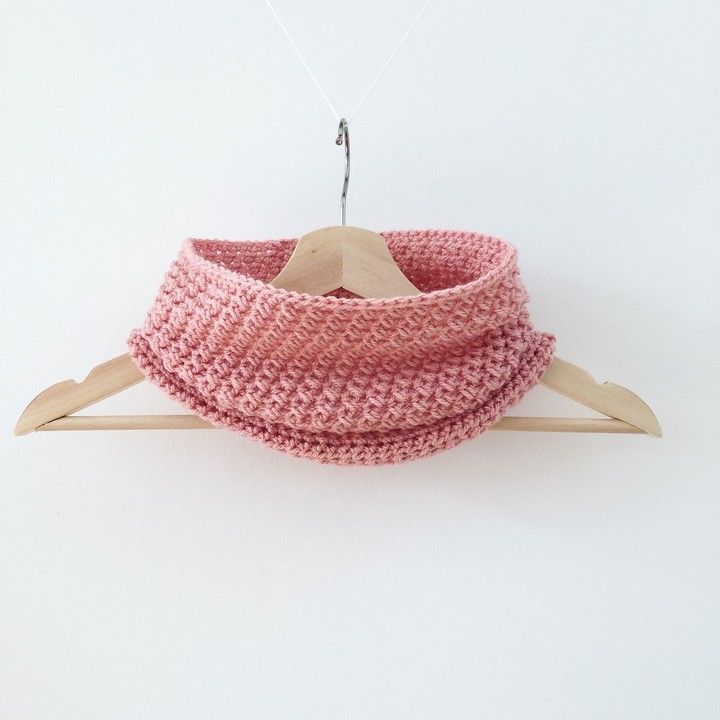 This crochet cowl is the perfect accessory to wear with your favorite winter coat or as a daily accessory! The bright colors and unique stitch design are easy to make but look intricate. It's super soft, too: made with acrylic yarn that's easy to care for--throw in the washing machine and dryer. This crochet cowl pattern is easy to follow, with photos provided for each row. By the end of one weekend, you will have a stylish, warm, and versatile accessory that you can wear to work or on a date!
Crochet Cowl Pattern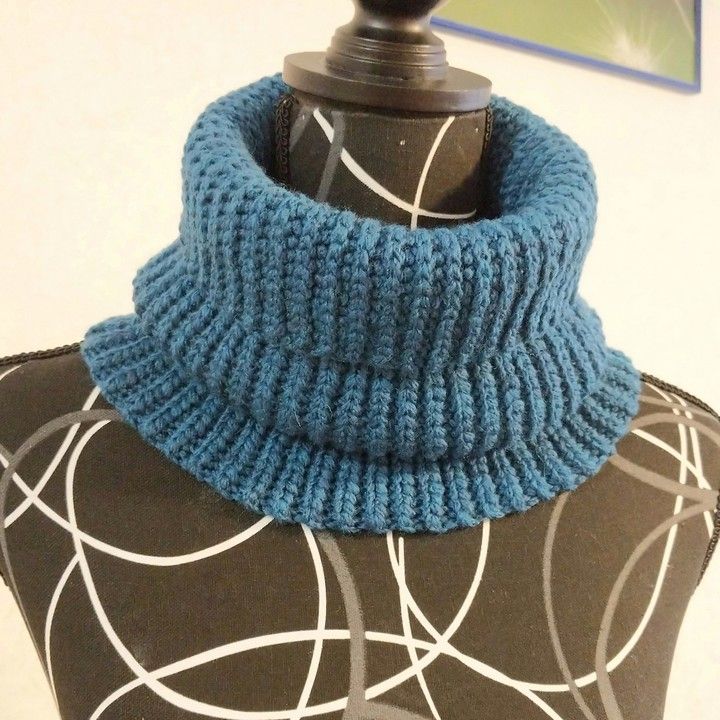 This cowl pattern is the perfect thing to keep you warm while you are out and about! The size of this cowl will fit perfectly over your head, and it only takes an hour or two to complete. This crochet cowl pattern is also a great way to put your favorite stitch to good use, and it can be as simple or as complicated as you want. You can use any yarn and hook size you like or follow the basic instructions in these patterns for making a simple cowl with a single crochet border and a ribbed body. This pattern can be made with any yarn weight and in any color.
Cypress Infinity Cowl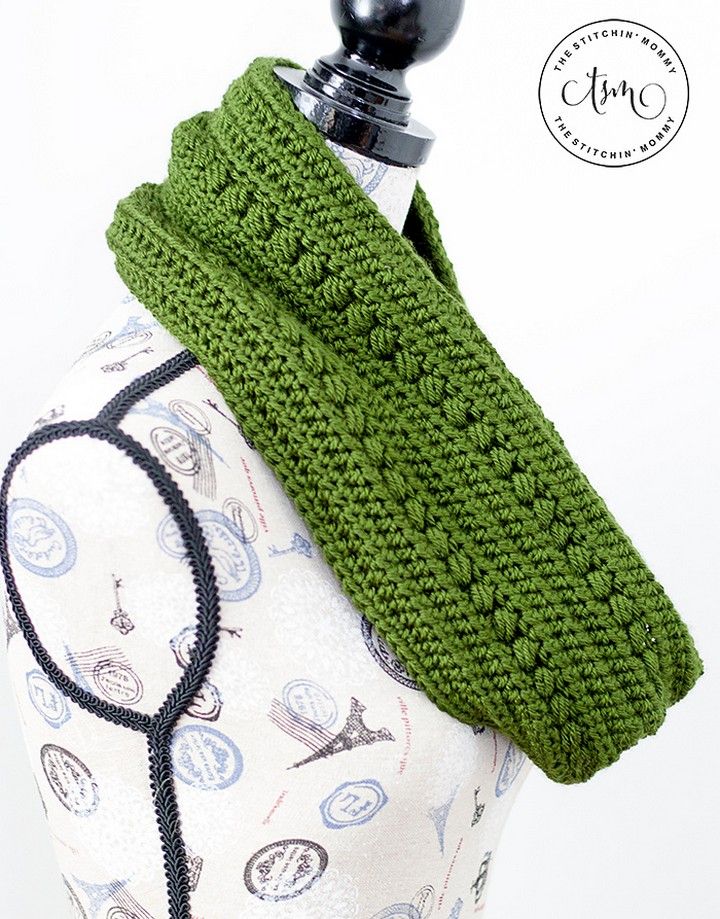 This beautiful crochet cowl is easy enough for beginners and sophisticated enough for seasoned crocheters. The Cypress Infinity Cowl uses only a few basic stitches to create a beautiful ribbed pattern. And it can be easily adjusted to fit your head, neck, and shoulders! This crocheted infinity scarf will keep you warm and stylish, whatever the season. The guide below will show you the step-by-step instructions and follow-up steps!
Ashlea Cowl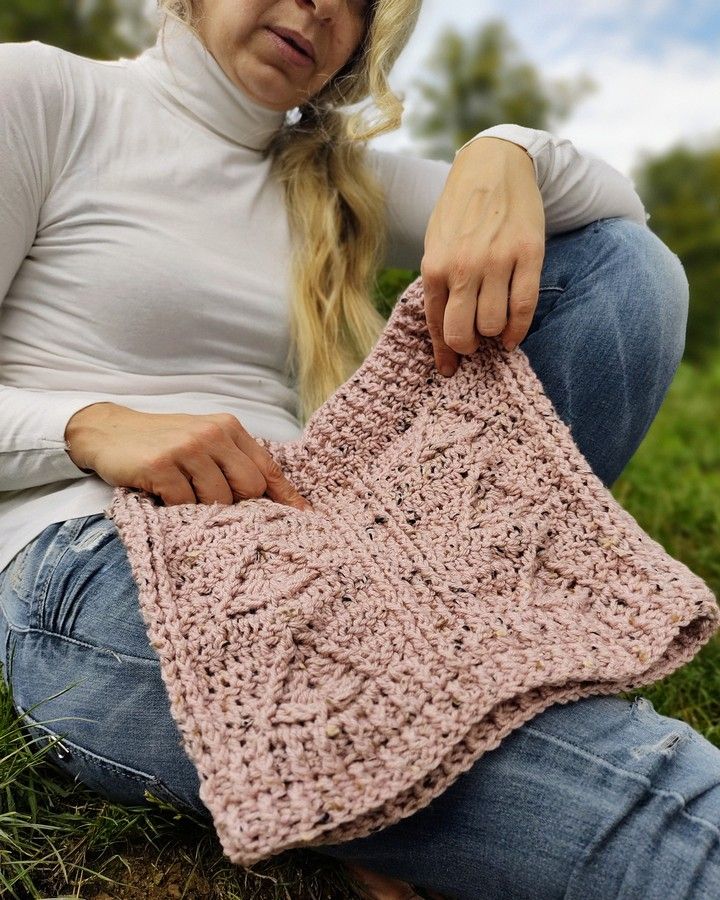 If you love crochet cowls and want one to call your own, look no further than this Ashlea Cowl pattern. Available in different lengths that are easy to crochet, this cowl is the perfect addition to any wardrobe. Crochet this elegant cowl for yourself or as a gift. Its simple yet striking design features a large swirling motif at the center and scalloped edges.
Pumpkin Muffin Cowl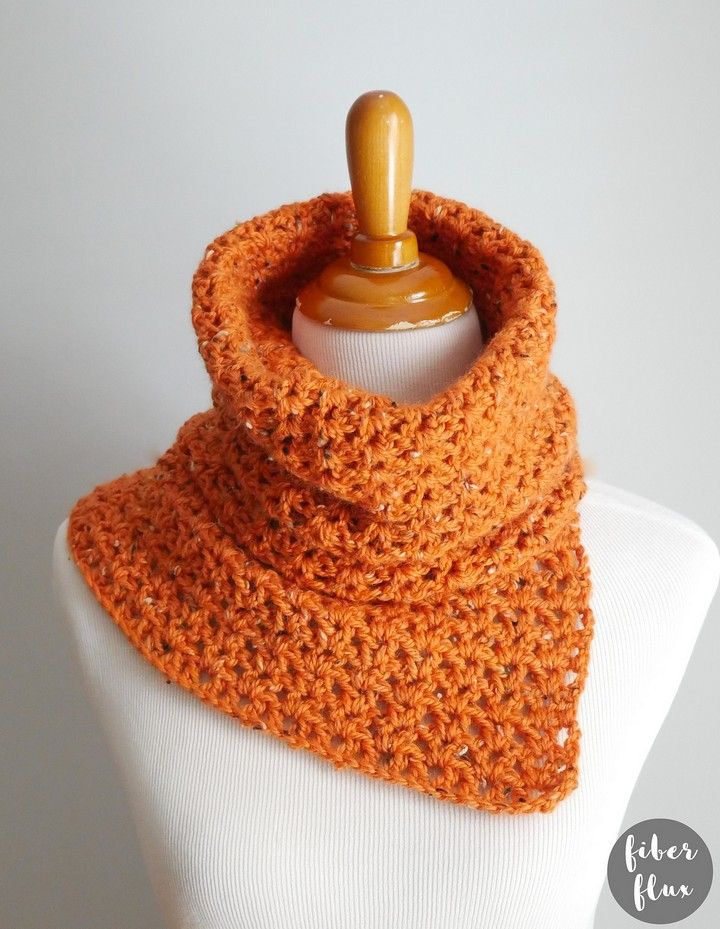 Ready to start a new, fun, and creative project? Look no further than this Pumpkin Muffin Crochet Cowl pattern! This is a perfect addition to your fall wardrobe. It's quick and easy to make, so you can work on it while watching TV or hanging out with friends! So, Add to your fall wardrobe with this super cozy crochet cowl. The Pumpkin Muffin Cowl will keep you warm but not hot during the chilly months. Perfect for all occasions and events!
Stained Glass Cowl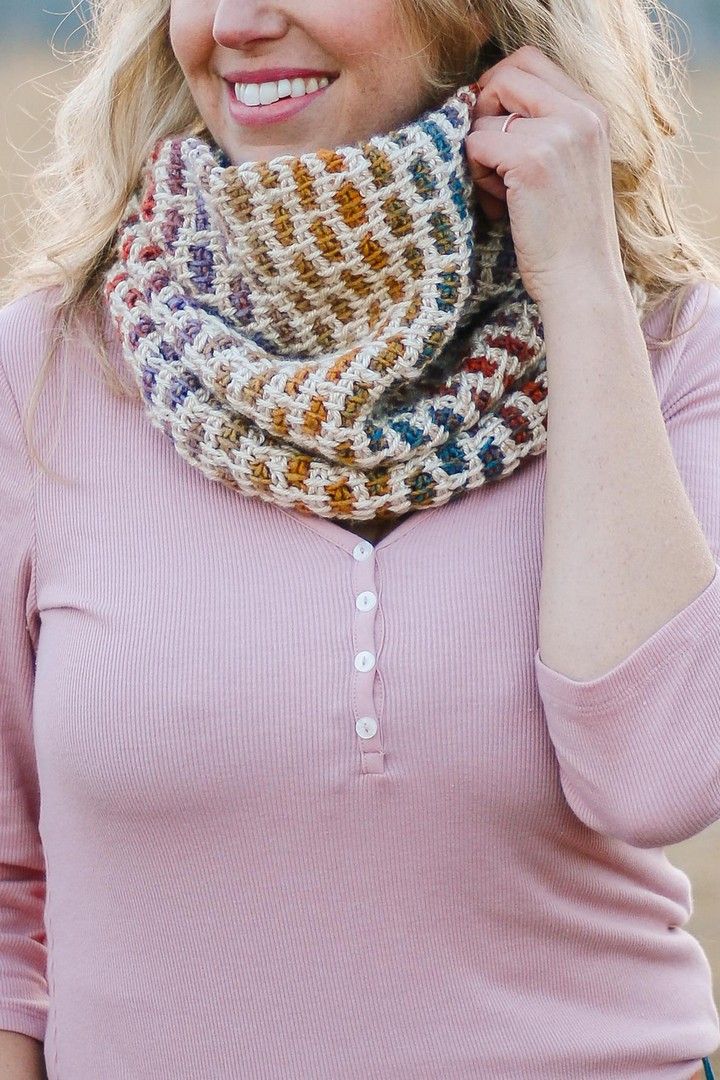 This cowl crochet pattern creates a beautiful, chunky, and warm cowl that can be worn in many ways. It makes a fantastic gift because it is fun to make and beautiful to wear! The cowl body is worked in rounds and joined as you go. The ends are tapered off at the bottom, so they stay neat, even when wrapped around your neck twice, as shown in the picture. The pattern is easy to follow and comes in different sizes to fit everyone. This cowl has a colorful and unique design that will look amazing in any dreary season.
Ribbed Cowl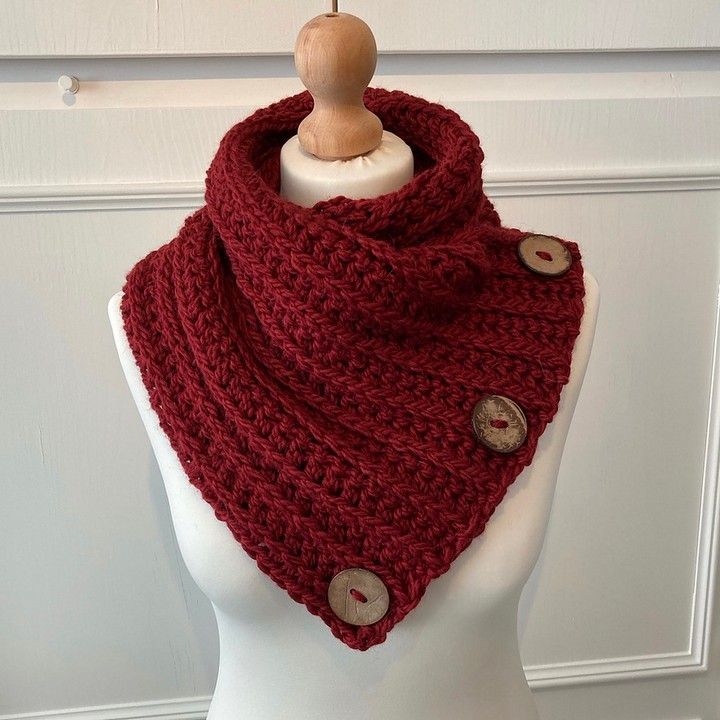 This is an easy crochet pattern that you can make quickly. The ribbed cowl will warm your neck and shoulders with a ribbed design that is not too tight or loose. The cowl adds style to any outfit, making it an attractive head warmer with a stylish outfit. So, Crochet this fashionable ribbed cowl using your favorite color of Super Bulky yarn. This crochet cowl pattern is an easy and quick project perfect for beginners.
Tessellated Sampler Cowl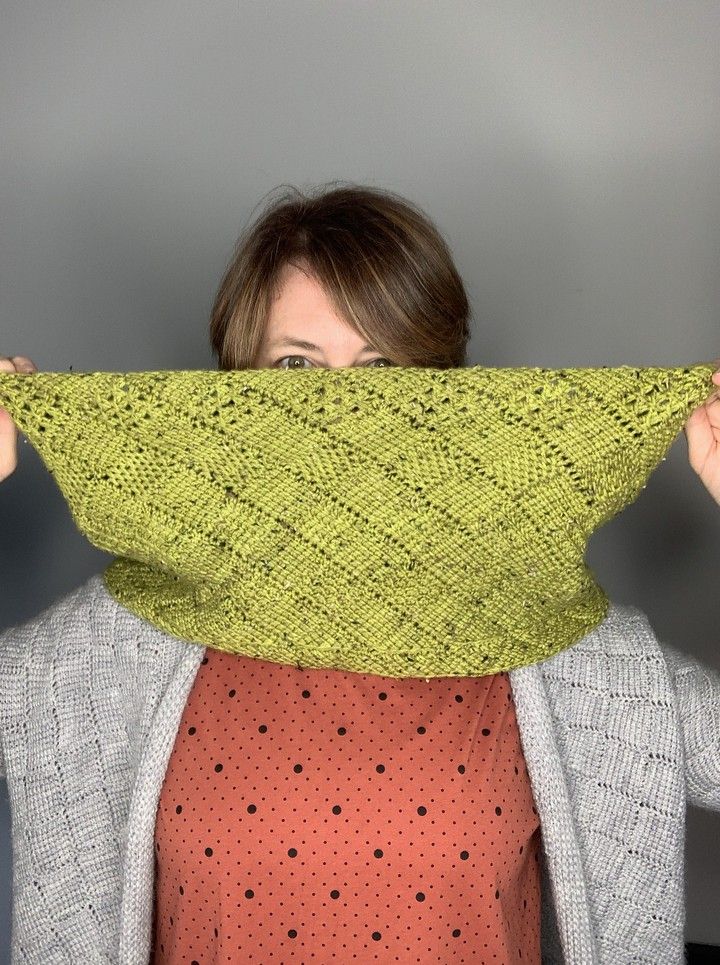 The perfect pattern for crocheters who want to learn different cowl styles, this tessellated sampler cowl is a great project for beginning and experienced crocheters alike. Using the alternating double crochet stitch, you can use any yarn/hook combination and get a beautiful finished product. Great for learning new stitches and techniques! The design can be changed easily by changing the yarn and hook size while still using the same stitch. This pattern works up quickly, making it a perfect last-minute gift.
Across The Universe Cowl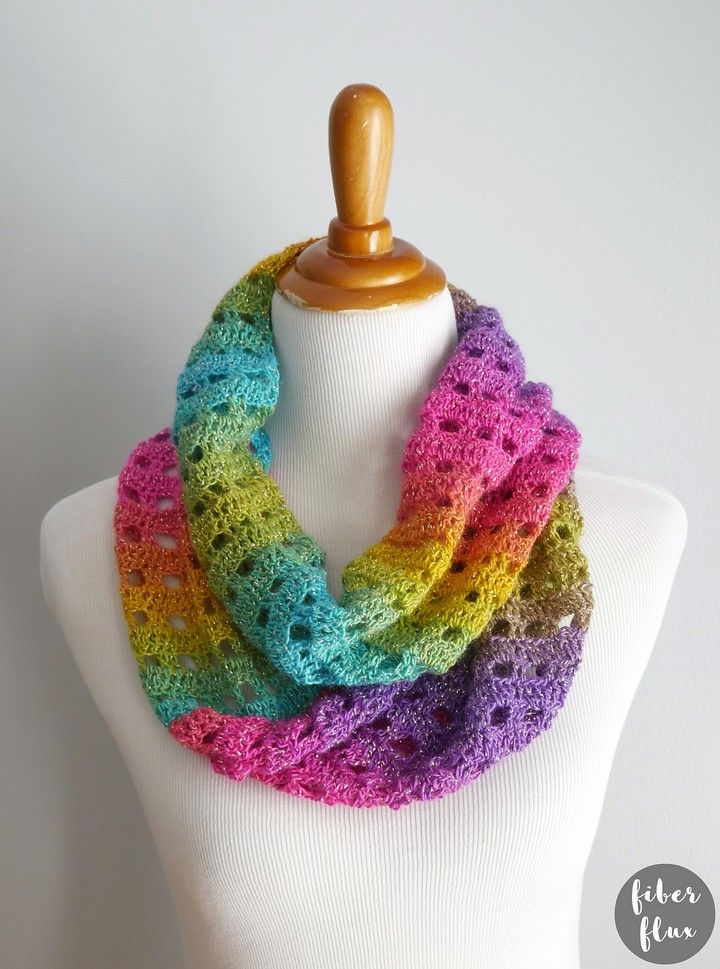 This elegant cowl has a simple lace pattern, perfect for wearing with anything! The stitches are easy to work on and look great. You can make this cowl yourself in just a few hours, so you'll get more than one use out of it if you have to leave it at home when you go out! This crocheted fabric provides warmth and style; You'll love how it looks and how soft it feels on the neck. This versatile cowl crochet pattern has beautiful ways to wear it: long or doubled! It works up quickly using Acrylic yarn and an I or J hook.
One Skein Shell Cowl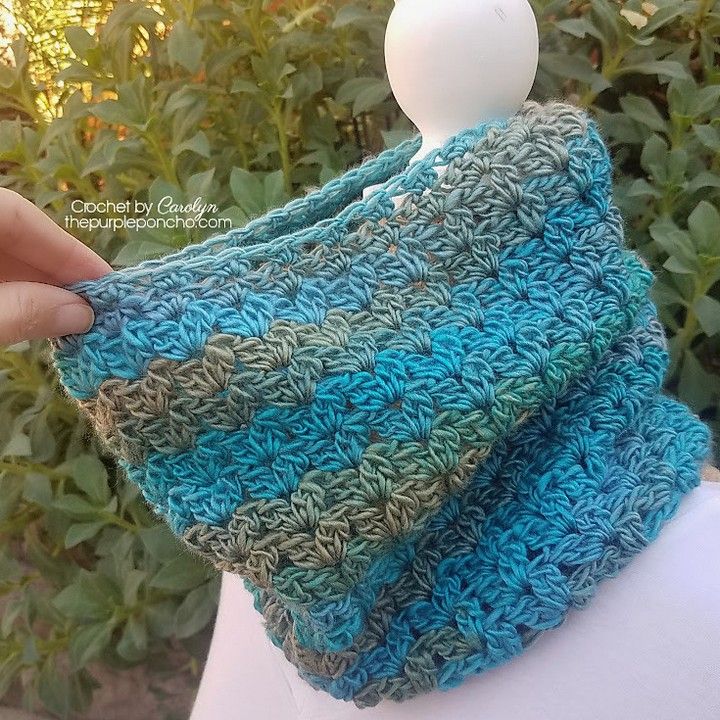 This crochet cowl pattern is easy to follow and results in a beautiful, one-skein shell cowl. This versatile pattern works quickly, using the half-shell stitch for a modern look worn to work or out with friends. The single crochet stitches create a unique texture and dimensional design which looks more complex than it is! This crochet pattern is an excellent crochet project for beginners. You will receive step-by-step instructions on creating your shell cowl - no need for complicated stitches!
Color Burst Cowl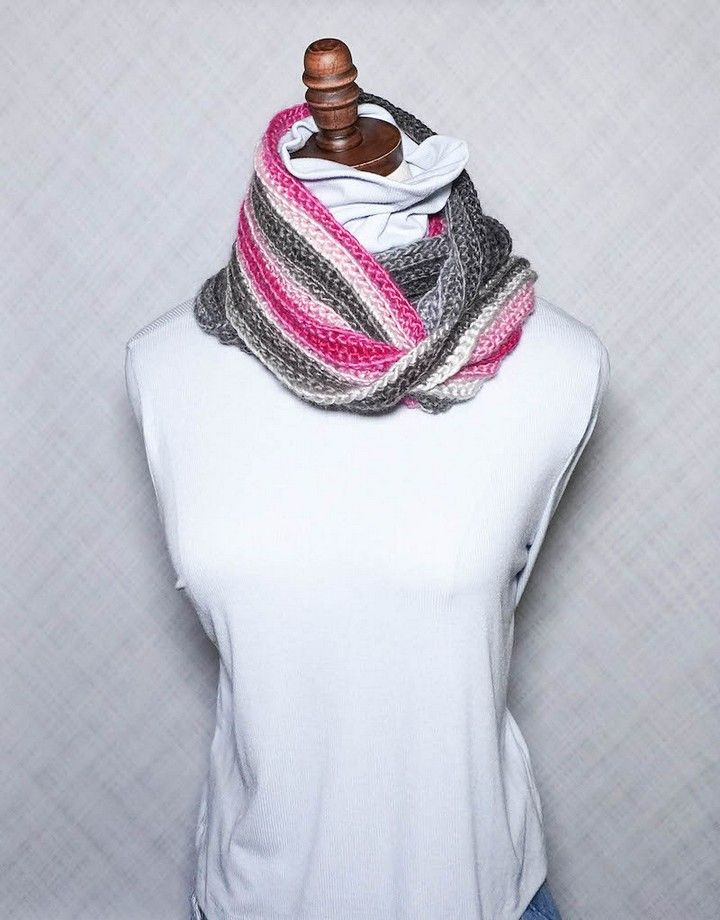 This crochet cowl pattern makes a beautiful accessory for the winter season. This is a classic crochet cowl pattern with an added flare of color. The texture and stitch used in this design allow you to create a unique project that will keep you warm and fashionable all year round! It's a great beginner project and uses only basic crochet stitches—you can have this simple and stylish cowl in your hands within an hour or so!
Anemone Cowl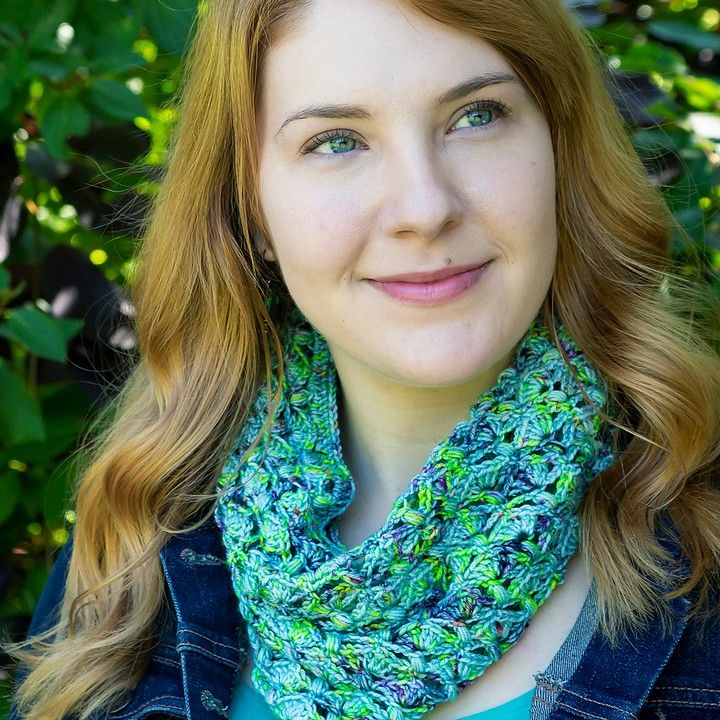 Making a cowl? We've got you covered! This is the perfect little cowl crochet pattern for anyone looking to learn basic stitches. This pattern features an easy-to-follow step-by-step tutorial with lots of photos and instructions. The Anemone Cowl makes a lovely accessory for those cooler nights and a great gift too! This crochet cowl pattern is a super easy project you can make in just a few hours. Perfect for beginners, once you know some basic stitches, this anemone pattern will be your go-to, cozy piece as the weather gets warmer.
Granny Stripe Cowl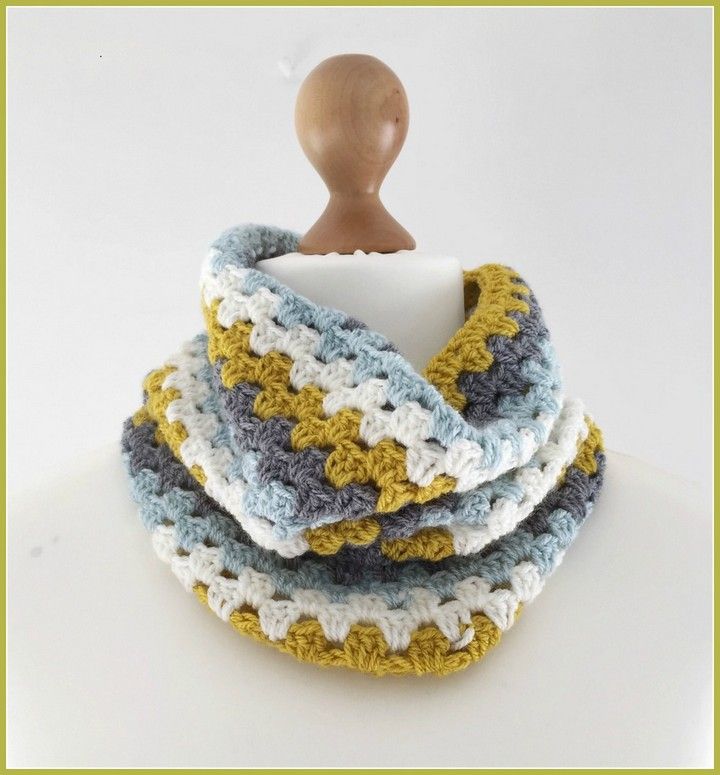 This Crochet Cowl Pattern is a great craft idea to add a little extra seasonal style to your wardrobe. This Granny Stripe Cowl can be done in just one color, or try making it in different patterns and colors to coordinate with different outfits. This crochet cowl pattern is the perfect project for a beginner crocheter. It's quick, easy, and looks gorgeous in any home color. It's a simple stitch to learn and great for adding body to your projects.
You Can See More Crochet Patterns