From DIY under cabinet lighting kits to creative DIY projects, learn to light up dark spaces in your kitchen without sacrificing style. Under-cabinet lighting is a great way to add ambient light to your home. Add under cabinet lights to your kitchen in a flash with these 22 easy DIY Under Cabinet Lighting Projects. From simple wood-and-wire designs that are perfect for renters to more time-intensive and costly projects made from materials like pendant lights, cut glass, and custom vintage lights—these ideas will inspire you to find your unique style and illuminate the room you love most. If you are looking to save money and have more control over the look of your under-cabinet lights, consider doing it yourself.
Easy DIY Under Cabinet Lighting Projects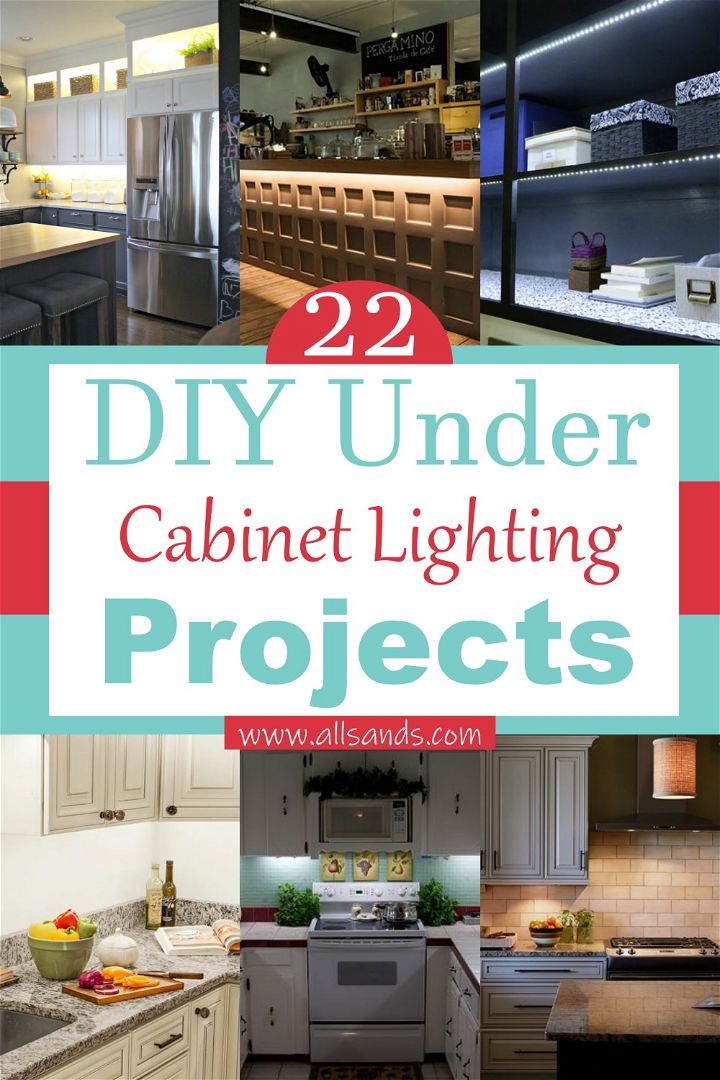 With the right tools and a little know-how, you can create your own under-cabinet lighting system to illuminate your kitchen or bathroom. Whether you're looking to add a nightlight or a new task light, these projects can help you get started. Most kitchen layouts have a single under-cabinet light for task illumination, but you can add ambiance and cozy appeal to your space with multiple lights. These 22 DIY Under Cabinet Lighting Projects feature items from different DIY categories, including chandeliers, lanterns, and string lights. You can also customize these designs using your choice's materials or colors to fit your home décor and personal style entirely.
Benefits Of DIY Under Cabinet Lighting Projects
You can control the cost: If you have a small budget, you can do it yourself. You don't have to hire any professionals and spend a lot of money. But if you want the best results, hiring a professional electrician or contractor with experience with this kind of project is better.
You can choose your own style: This is the best way to do it if you want to change your style or add new elements to your kitchen's design. You have complete control over what style you want to apply in your kitchen, from modern to classic or even industrial-style kitchens! You can mix and match different styles and materials to get the best result for your kitchen.
It's an easy-to-do project: You don't need special tools for this job because you only need an electric drill and screwdriver (and maybe some other essential tools that come with any DIY tool kit). With these simple tools, you can easily complete this project within hours (depending on how much work needs to be done).
Easy Under Cabinet Kitchen Lighting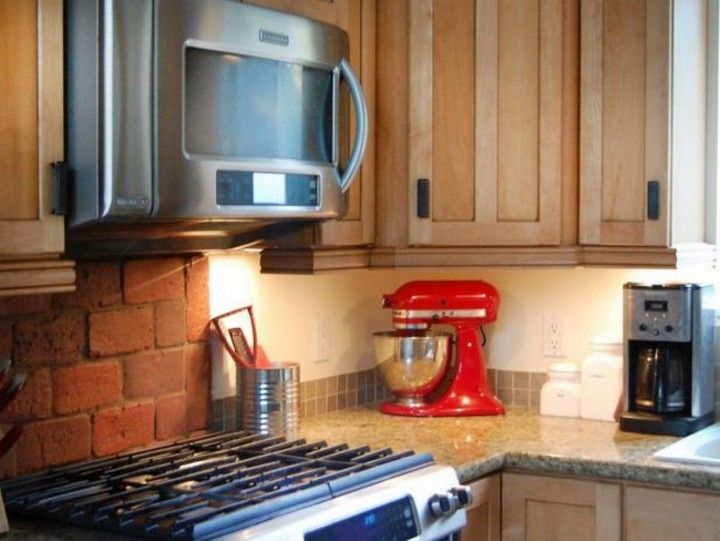 Under cabinet lighting is every kitchen's secret weapon for creating a warm, beautiful atmosphere. This is a diy under-cabinet lighting project that you can quickly complete in an afternoon. This DIY project is the easiest way to add light to your kitchen. Install under cabinet lights for recessed lighting with these simple steps. It's super simple and will enhance the overall look of your kitchen. Now you won't have to worry about tripping over things while cooking in the dark again! It adds ambiance to your kitchen and eliminates shadows on countertops, walls, and floors. They are also great for highlighting artwork or other decorative elements.
Undercabinet Lighting Guide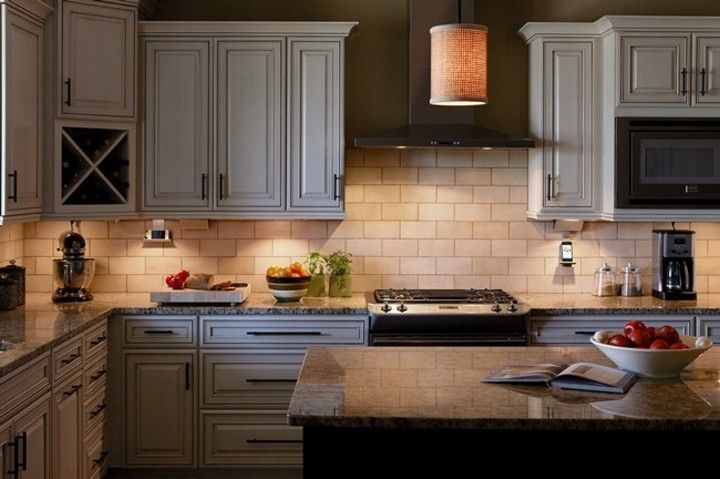 Got a garage full of tools and a love for DIY projects? Then this is the ultimate guide to modernizing your kitchen with under-cabinet lighting. Build your undercabinet lights in a few hours using this easy and inexpensive DIY tutorial. Adding undercabinet lights can make your kitchen look more modern, bright, and beautiful. In this easy-to-read DIY guide, you'll learn everything you need about installing under-cabinet lighting in your kitchen using our product line.
Under Cabinet Lighting DIY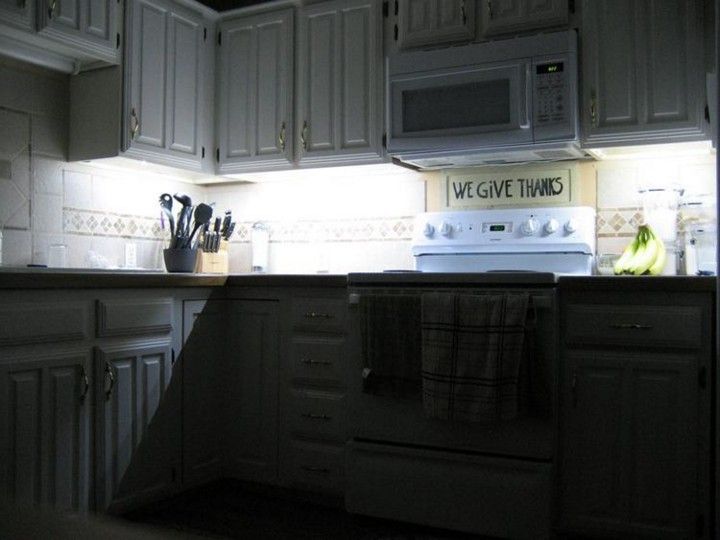 Kitchens get dark corners, and under-cabinet lighting adds vital extra light that can transform a space. Under Cabinet Lighting is easy to install, with most kits coming with everything you need to get started. Your new kitchen will be truly unique! This project is easy and inexpensive, but it can enormously impact how you cook, clean, and enjoy your kitchen at night. Get more light in the kitchen without spending a ton of money. A lighting upgrade is one of the best ways to improve your kitchen.
DIY Under Cabinet LED Lights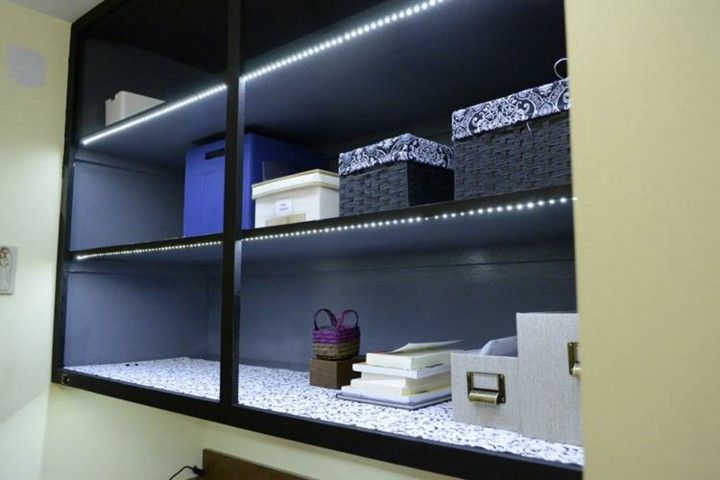 Do you have a kitchen that's missing some shine and personality? One way to instantly add a bit extra casa charm is DIY under-cabinet lighting! This tutorial shows you how to create your own set of smart LED lights, complete with remote control, so you'll never need to squint again while trying to find something at the back of your cabinet. It's a cheap, DIY way to update your cabinets, and the process is easy but requires some planning. You will need a power source, LED strip lights, and aluminum tape. This project should take anywhere from 1-3 hours, depending on skill level.
Easy DIY Under Cabinet Lighting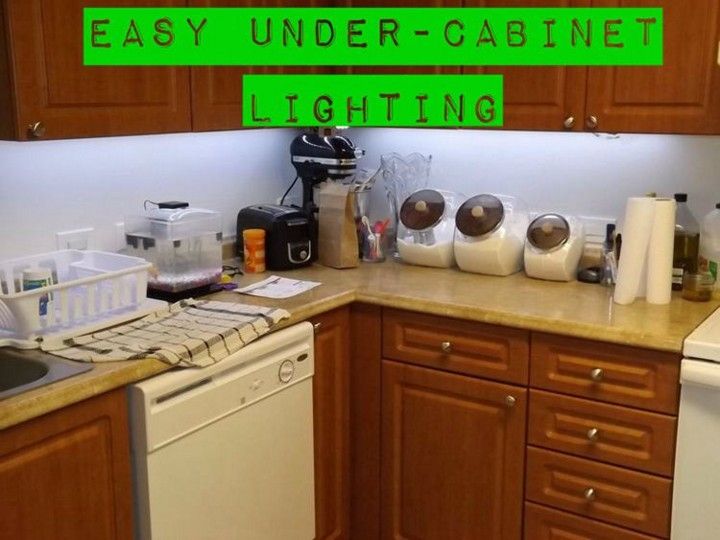 If you are looking for a new way to brighten your kitchen, look no further. This project is straightforward to create. You only need a few items from your local hardware store and a little time. This under-cabinet lighting is easy, though it takes a lot of work. It might take a couple of hours to finish the job, but it's worth the time and effort. Designed to make any kitchen feel brighter and more modern, under-cabinet lighting is a great DIY project for beginners.
DIY Cheap Under Cabinet Lighting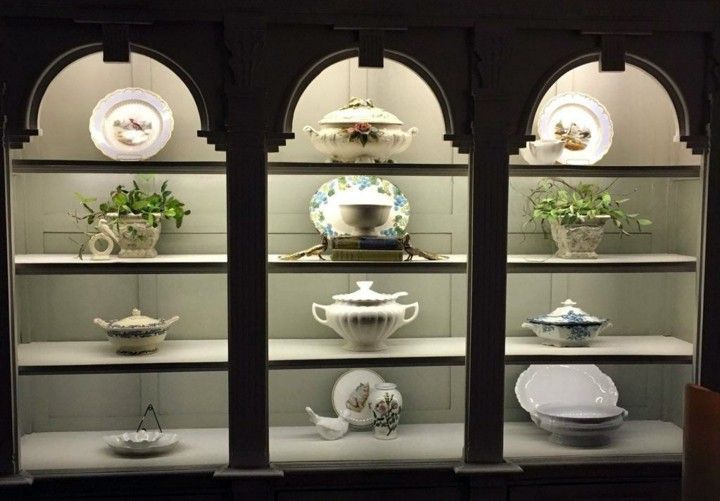 No one wants to work in the dark. This DIY under-cabinet lighting project is designed for those looking to light up their kitchen workspace. It uses inexpensive parts and can be completed in as little as several hours. This DIY under-cabinet lighting project gives you a great modern, clean look while saving you money. It's also super convenient and easy to set up! With parts being so cheap and easy to install, you'll be able to have these lights installed in no time!
Kitchen Under Cabinet Lighting DIY
Let's face it, to cook well, we need to have proper lighting. But many kitchens are low-lit and dim, so it's hard to see what you're doing when prepping ingredients or cooking! This video shows how you can install an under-cabinet lighting system that runs on batteries and provides ample brightness - no plugs are required. The best part? It's straightforward. Make sure you keep in touch all the time with your family by lighting, which makes a perfect experience for them by reading recipes or cleaning dishes at night.
DIY Under Cabinet Lighting
This DIY under-cabinet lighting project is a great way to add light to a dark corner of your home. It is simple and easy, but the results can be pretty dramatic. This is a project that you need to consider carefully before doing it. Many people want to be able to see under the countertops but don't want to do it with a lot of hassle or do it themselves to save money. If done correctly, this project is challenging and would last for years without any problems. But it's only for those who are okay with installations like this.
How To Install Under Cabinet Lighting
If you love cooking or plan to start cooking, you'll need a well-lit kitchen. Looking for a practical and affordable way to brighten up your kitchen? Surpass all the other kitchens in the neighborhood by installing under cabinet lights. Transform your kitchen with this simple, cost-effective project. DIY Under Cabinet Lighting is easy to install, requires no electrical experience, and doesn't require a lot of expensive tools.
Kitchen Under Cabinet Lighting Under $50
If you are looking for an affordable project, this is it! You will need LED light strips, wire, solderless connectors, and intelligent plugs. This installation can be done in about 15 minutes, and no wiring knowledge is required. After installation, the lights can be controlled via an app on your phone, which is unique. This project is so easy that you can do it yourself and save money. The wiring will be done by an electrician who will connect the lights to your home's electrical system and ensure they are safe to use.
DIY Cabinet Lighting In 30 Minutes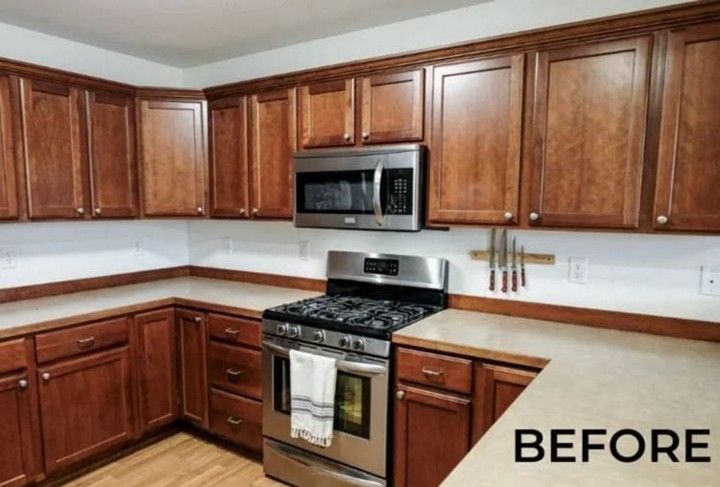 A proper under-cabinet lighting system can make a big difference in your kitchen. This can be completed by yourself, and with the help of this DIY project, you will learn how to do it yourself, save money and have better light and more accessibility on your eyes when cooking. The best part about under-cabinet lighting is that it can be installed in any room that needs light. It's also great for a laundry room or even a garage! The possibilities are endless! This DIY project is easy and perfect for DIY beginners.
DIY Upper And Lower Cabinet Lighting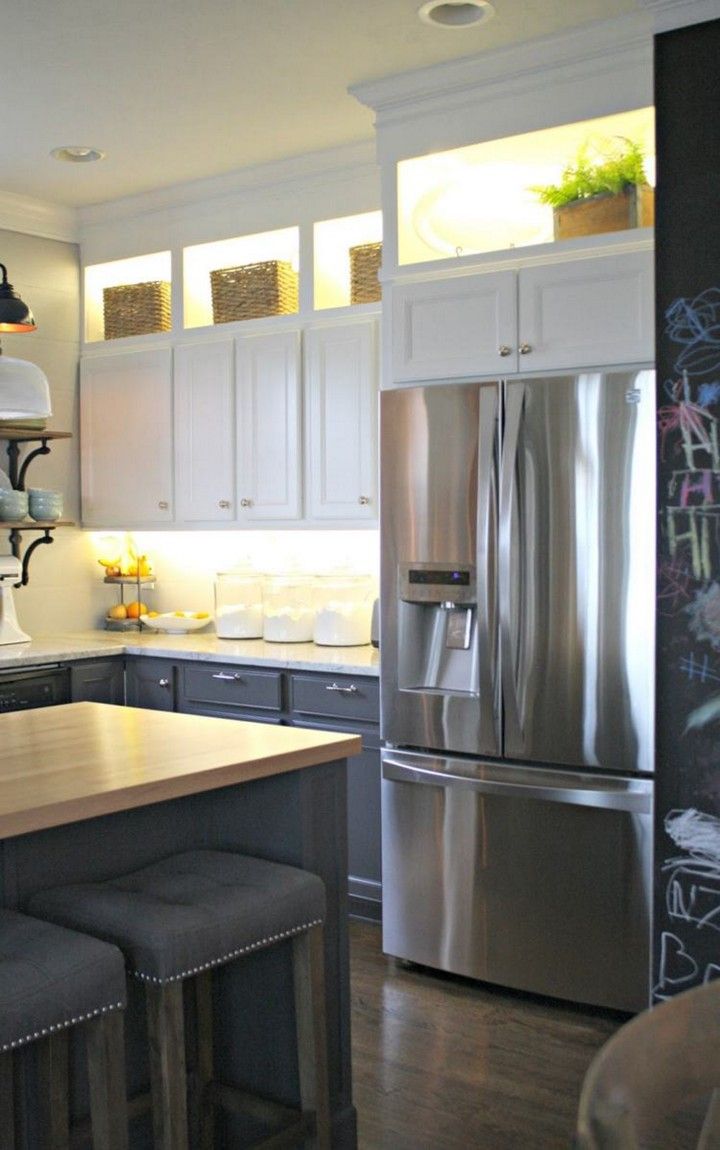 If you have cabinets that need lighting, try this DIY project. The lights are simple to install and can be powered by batteries or an outlet in your home. Make these spaces more functional by adding lights! It's great for people who have upper and lower cabinets or want them to be lit up. The making process involves LED strip lights and something to power them up; The installation process is easy to follow.
How To Make Under Kitchen Cabinet Lighting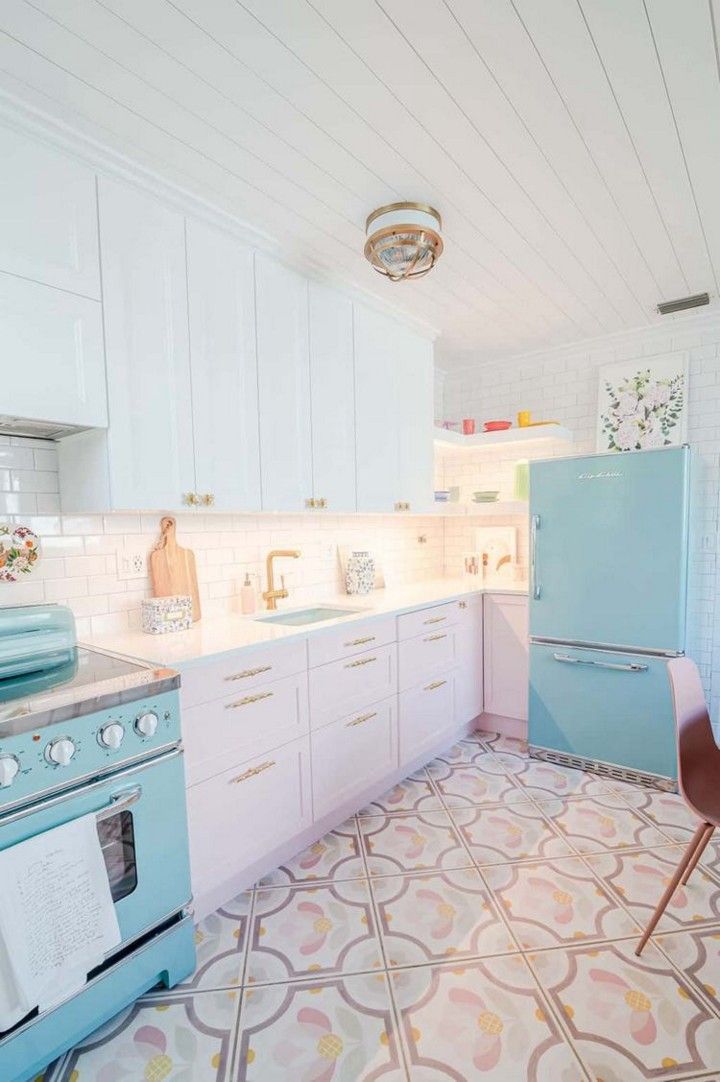 DIY Under-Cabinet Lighting is an excellent idea for making their home feel warmer and more inviting. It is a great way to add light and ambiance to any kitchen. Without it, it can be challenging to see what you're doing, making the process of cooking and food preparation far less enjoyable and worthwhile. This DIY project makes it easy to install your own lights without hiring an electrician. It's also a beneficial tool for food preparation, especially if you need extra lighting while cooking or reading recipes.
How To Install Under Cabinet LED Lighting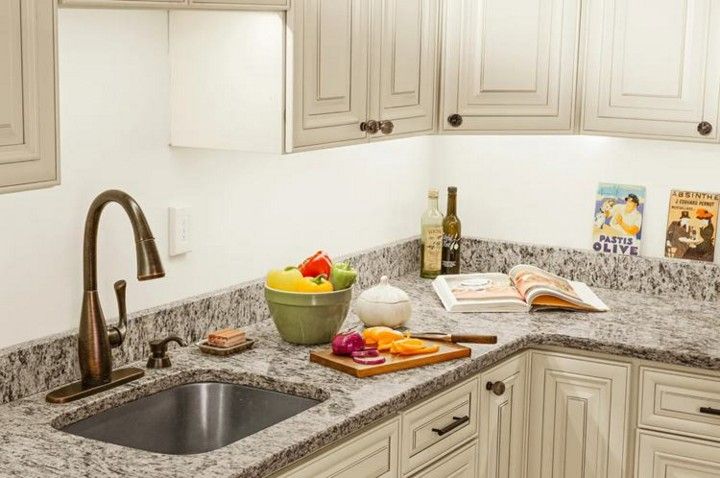 Installing under-cabinet LED lights is a great way to improve the look of your kitchen or bathroom. You can buy them online or at any local home improvement store. This project, including wiring and installation, is pretty simple. After reading the steps in this article, you should be able to install under-cabinet lighting all by yourself with just a bit of training and some tools. In addition to being relatively simple and cheap, this project will look great when completed.
DIY Under Cabinet Lighting
This under-cabinet light is great for renters because it installs quickly and easily! This super-easy project requires no special wiring, tools, or drilling, and it's completely reversible if you ever decide to change your mind later on. Add a touch of elegance and sophistication to your kitchen with this easy DIY under-cabinet lighting project. With no wiring or drilling required, it is ideal for adding ambient lighting to your kitchen without the hassle of installing new lighting. No drilling is required. Add luminous lighting to your kitchen with this easy project.
How To Install LED Strip Lights
This tutorial shows how to install LED strip lights under your cabinets. The good thing about this way of installing under-cabinet lights is that you can choose the color that suits you best! This is a step-by-step guide on how to install your under-cabinet lighting. You will find out how many strips are needed for your kitchen, the tools you need, safety and installation tips, which type of LED Strip Lights to choose, how much it will cost and what you'll need from your local hardware store.
How To Install LED Strip Lights Under Kitchen Cabinets
This project is for you if you want to add some excellent, colorful lighting under your kitchen cabinets and save money on electricity. This easy-to-install project will turn your dull kitchen into something spectacular. You can create a unique mood in less than two hours with different light colors. This light is extremely bright and can provide a great deal of illumination to a small space, like under a kitchen cabinet. It will also allow you to change the color at any time by either using the remote control or clicking through the different colors within the app on your phone.
How To Install Countertop LED Lights
IKEA kitchen lights are one of the most accessible and affordable ways to add a personal touch to your decor. They offer all the features you could want in an under-cabinet light and are easy to install, so you can create the look that works best for your space. It would be a brilliant idea to use this opportunity by installing IKEA countertop lights under cabinets and knowing exactly where everything is.
Inexpensive DIY Under-Cabinet Lighting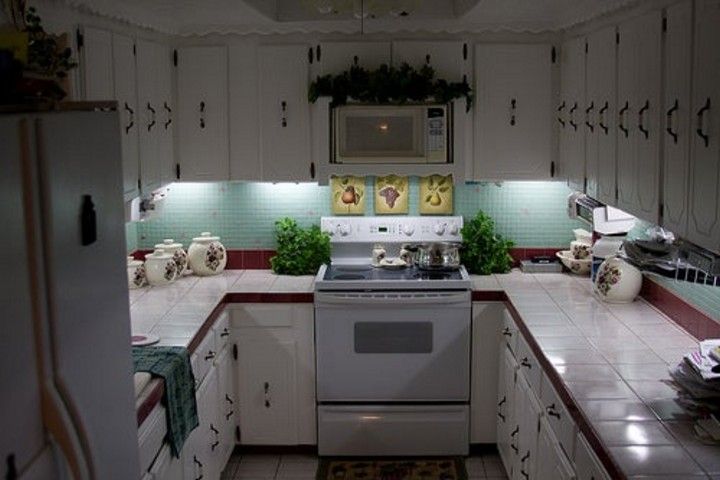 Under-cabinet lighting is one of the easiest ways to transform your kitchen instantly. Easily installed and low energy, these lights can be set up in minutes and give you a beautiful modern atmosphere in your kitchen, perfect for entertaining. The solution is simple, install under cabinet lighting. Not only will this make your kitchen shine like a superstar, but it will also improve your cooking experience immensely. Imagine stepping into a room where everything is visible and well-lit. This is achievable by installing under-cabinet lighting in your kitchen.
DIY Under Cabinet Lighting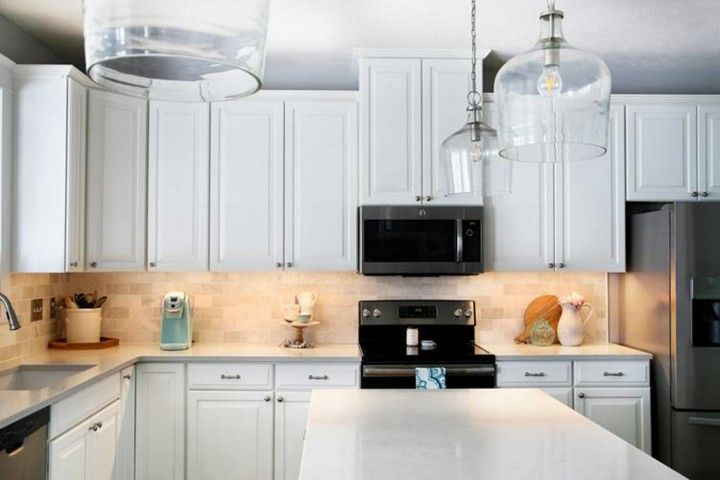 DIY Under Cabinet Lighting is a great way to make your kitchen more beautiful, and the light will help you work in the kitchen much more accessible. If you plan on doing this project, be ready to spend a lot of time and money to complete it. This project is a fun, low-cost way to give your kitchen a new look. You must choose your LED strip light color based on the overall color of your kitchen.
Under Kitchen Cabinet Lighting Idea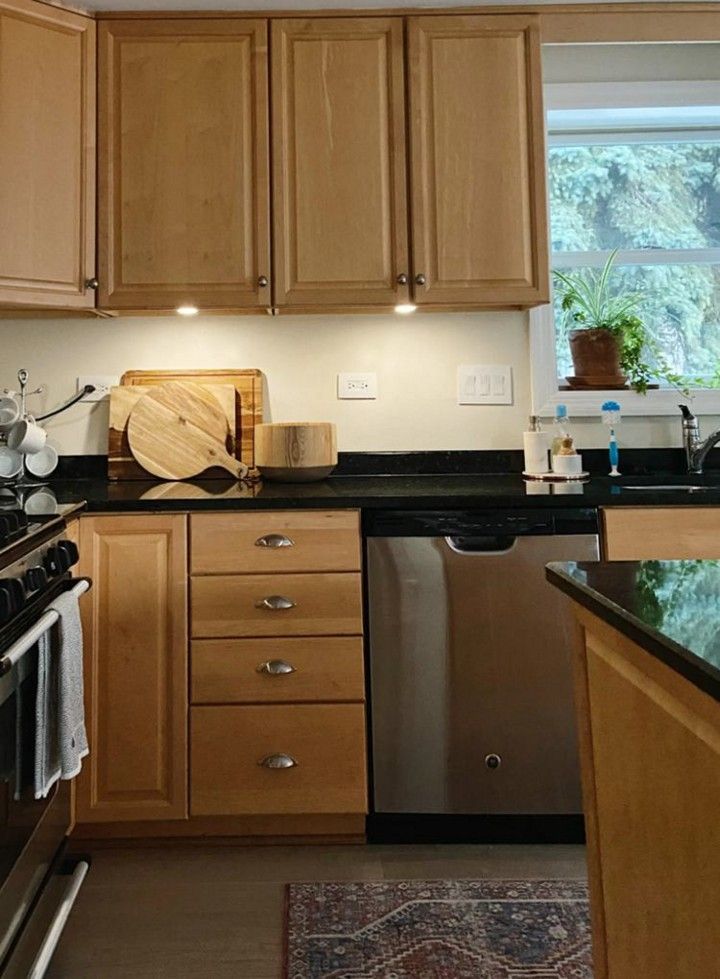 Ever seen under-cabinet lighting with an open back and white LEDs? This is a great project that gives you a nice bright glow. Before you get started, however, check out your space's dimensions before buying anything. You can create the ideal lighting for your kitchen cabinets with a simple power drill, a few tools, and basic skills. This couple used their existing fixtures and added LED lights to spray paint the tops of some old shelving units and give them extra height.
DIY Under Cabinet LED Lighting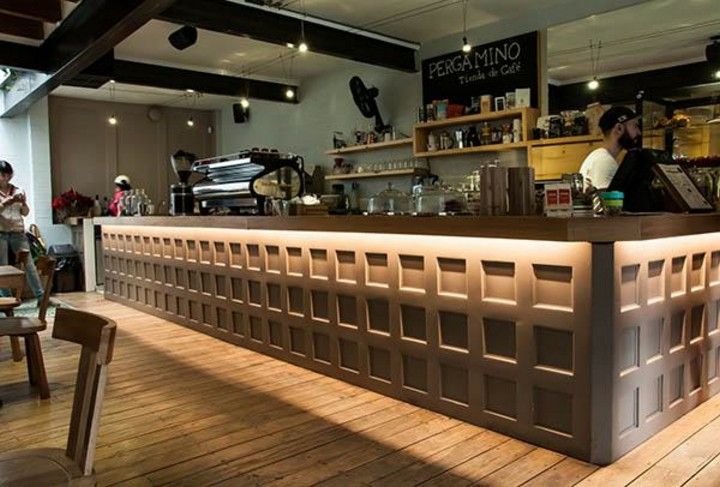 Are you considering installing under-cabinet LED lighting in your home? This video will show you step-by-step how to install the lights. Under cabinet, LED lights are becoming more and more popular. This video shows you how to install under-cabinet LED lights with an inexpensive DIY project that is easy enough for beginners. These budget-friendly panels will save you time and money and reduce your energy consumption while also giving your kitchen a modern look.